Nike Lab Air Zoom Talaria '16
Launch 31st March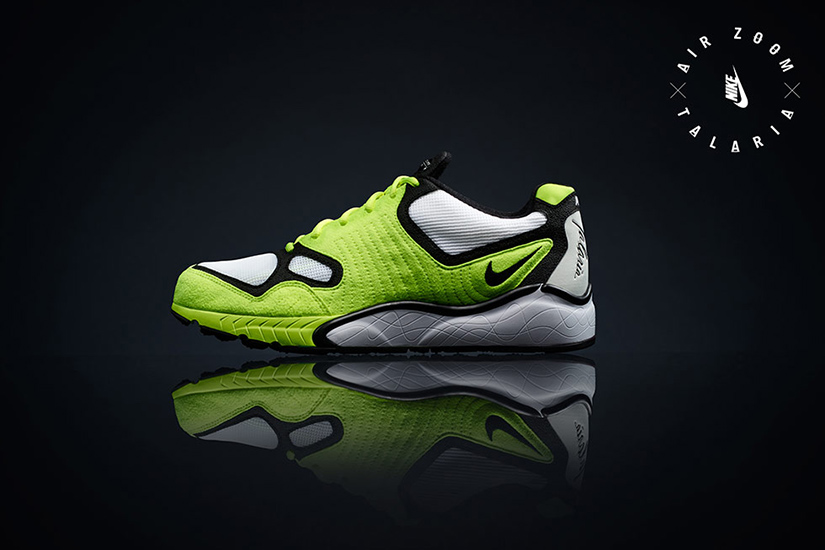 The Nike Air Zoom Talaria's debut forever changed the idea of how a running shoe should perform. Originally released in 1997, this icon of fast from the past returns as a rare retro. Inspired by elite runner insights, Tinker Hatfield added visible Nike Zoom Air and introduced flex grooves onto the outsole, creating a shoe that nearly twenty years later is still widely regarded as one of the best rides in road running.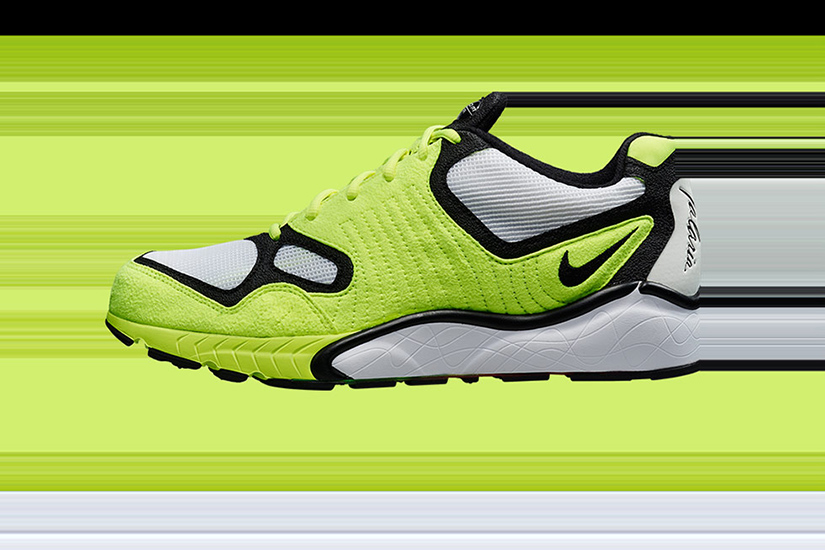 Constructed with tooling that bounces back upon impact, absorbs shock and moves naturally in the forefoot without sacrificing stability or traction, the silhouette's innovative details have since become running mainstays. Paying homage to this ahead of its time design, NikeLab reissues the Talaria with precise, modern updates, recreating the retro running icon for all day comfort.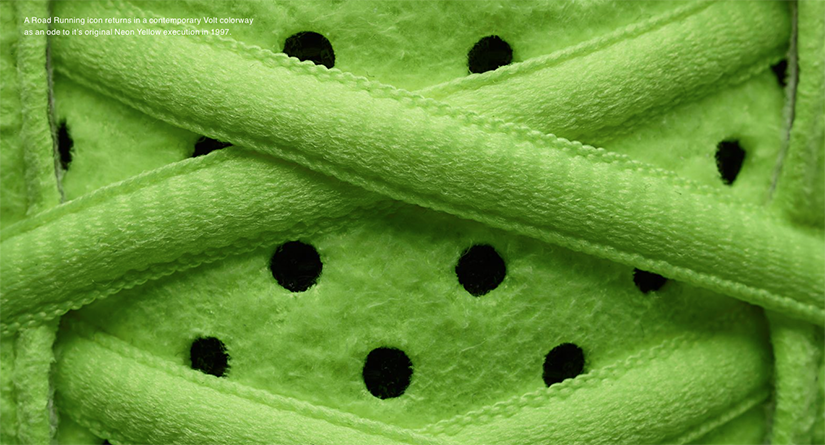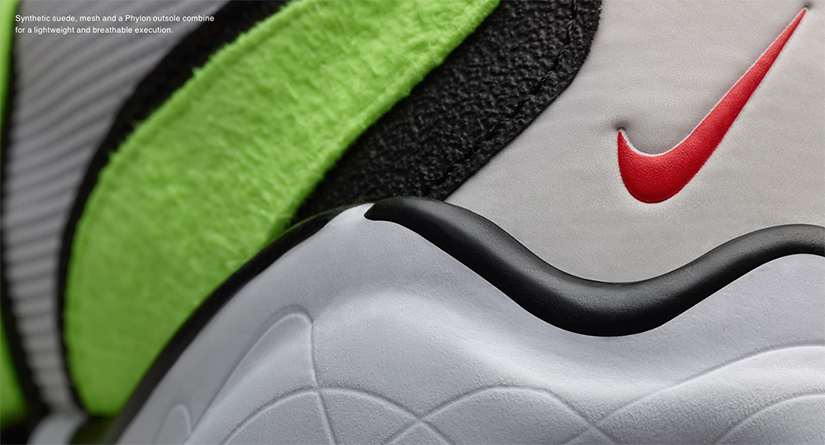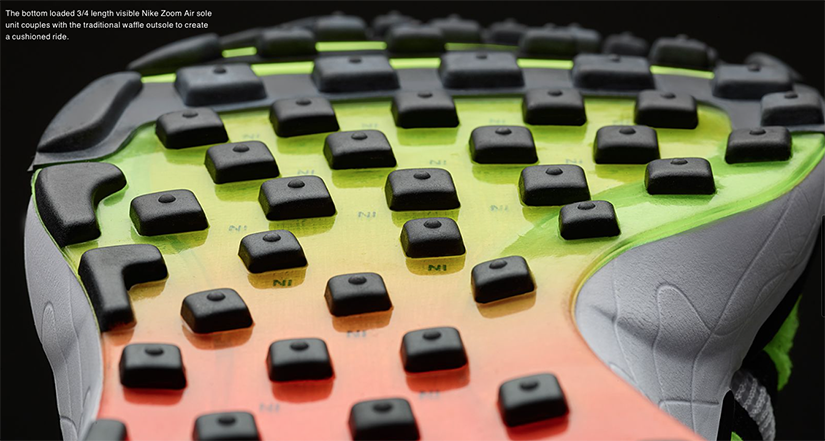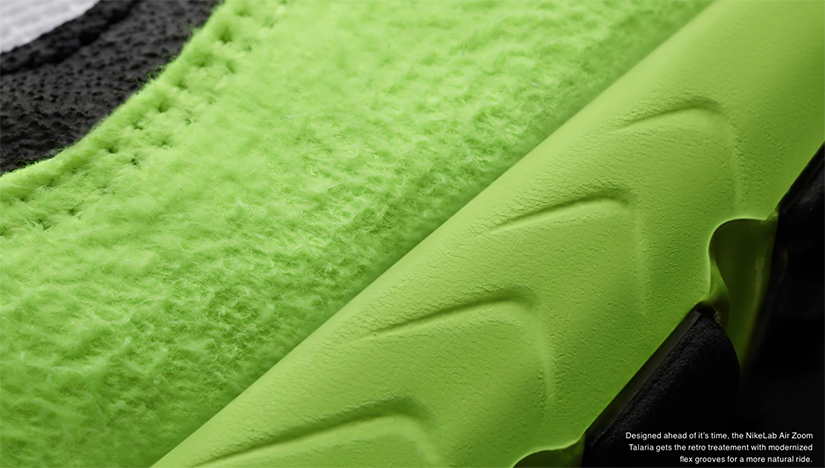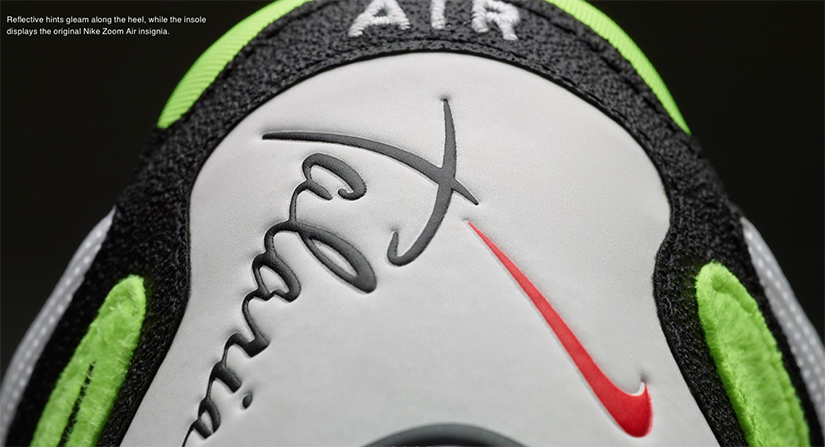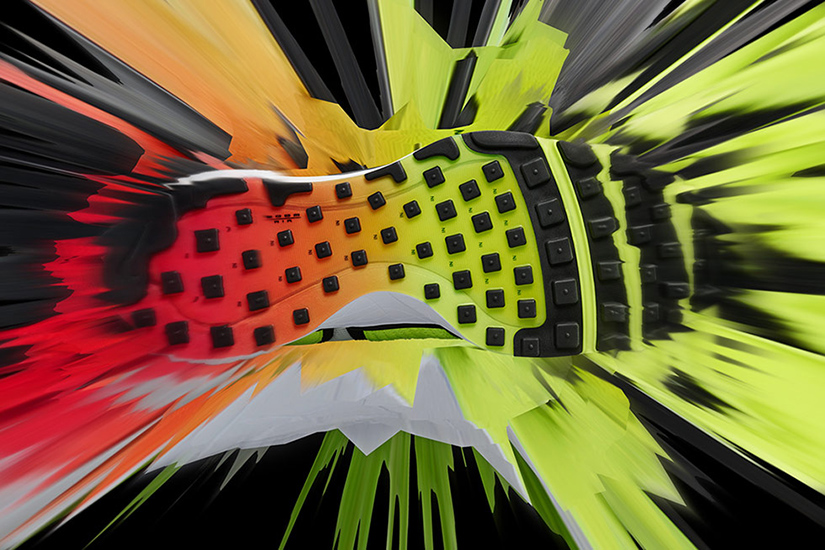 NikeLab Air Max 1 Royal
26 . 03 . 16
With its deconstructed upper, embellished stitching and iconic visible Air Sole unit
encased in raw, buffed Phylon, the timeless Air Max 1 becomes the first silhouette
to receive the Royal Series treatment. A leather welded heel wrap completes
the premium upgrade, while the traditional outsole stays true to original heritage.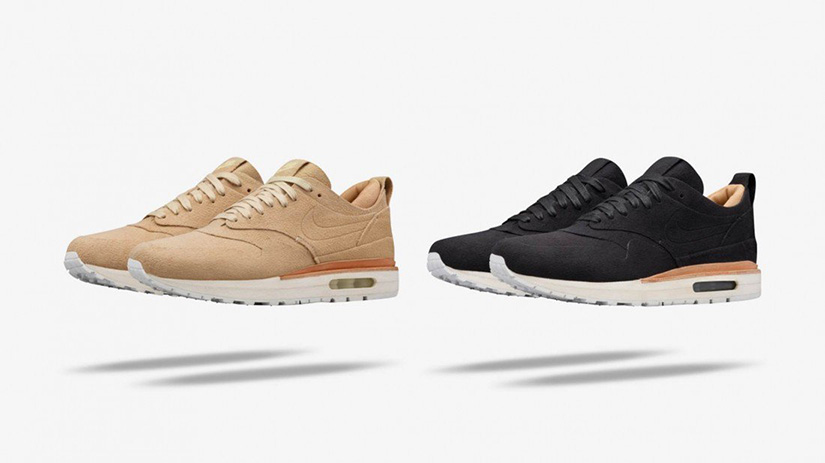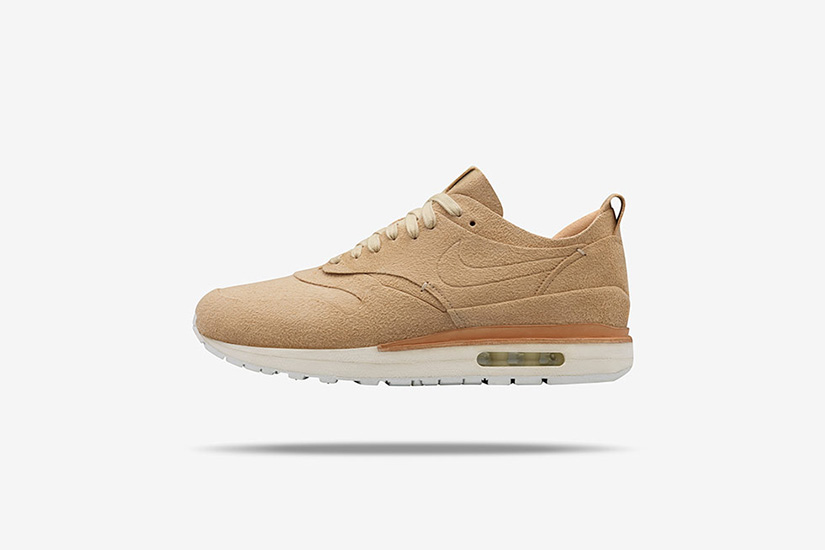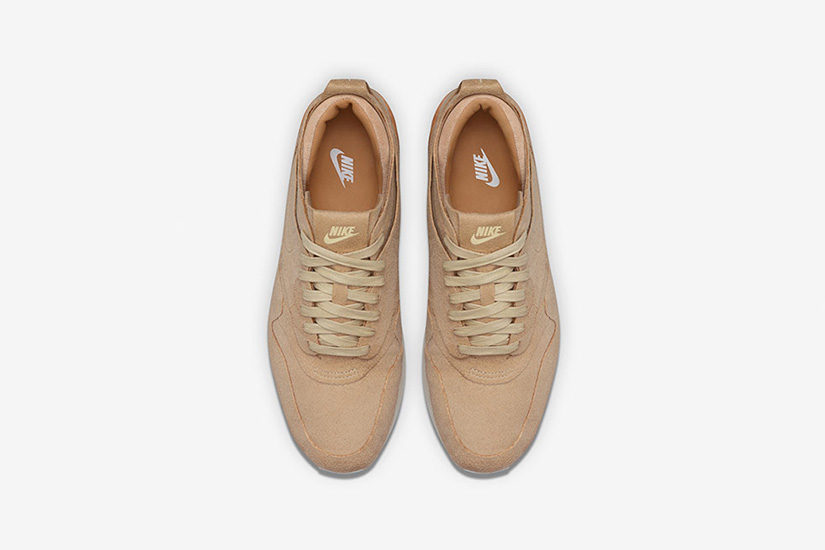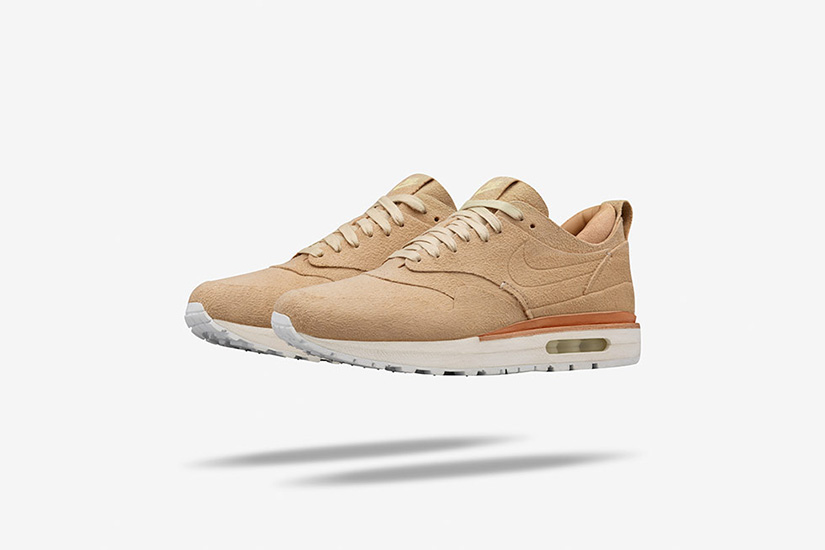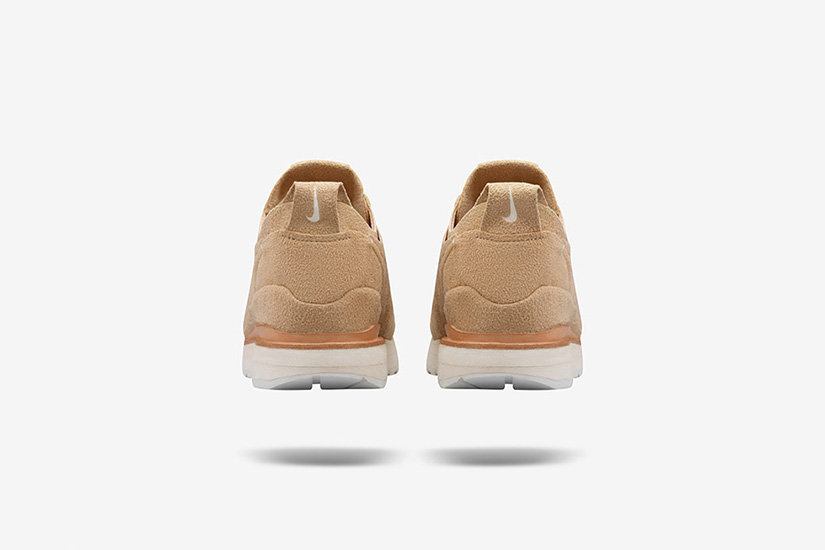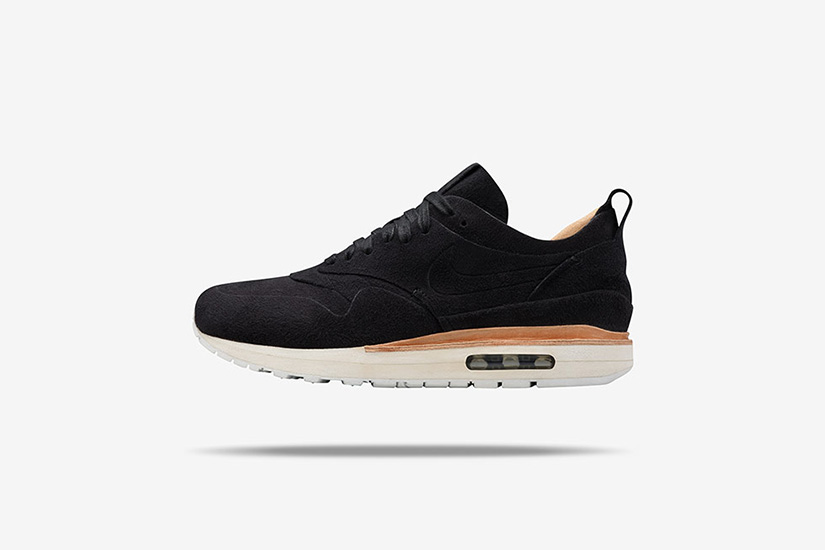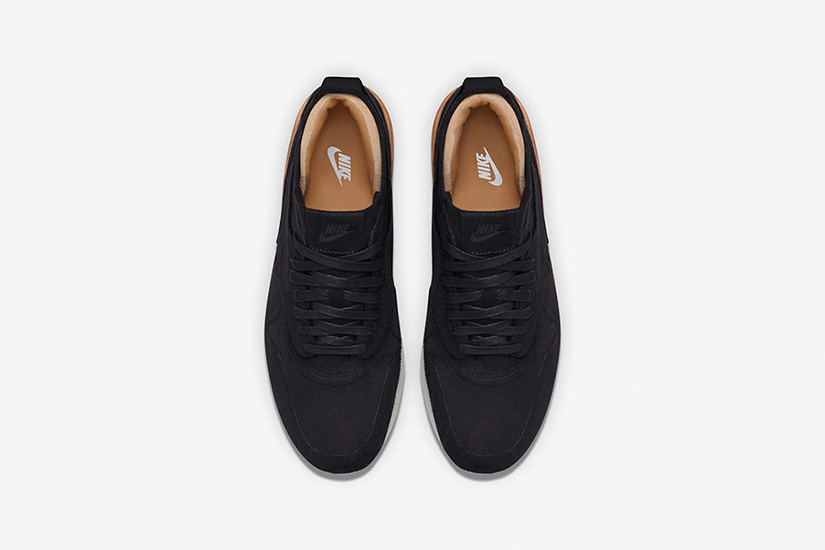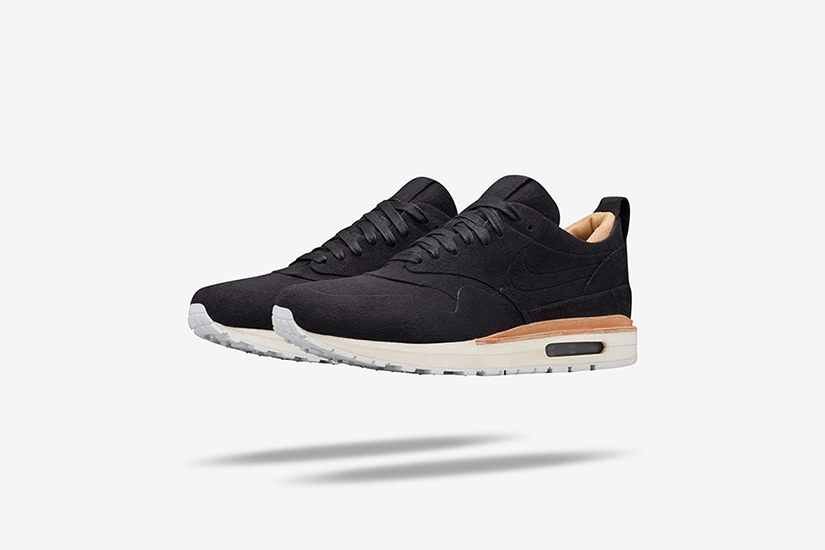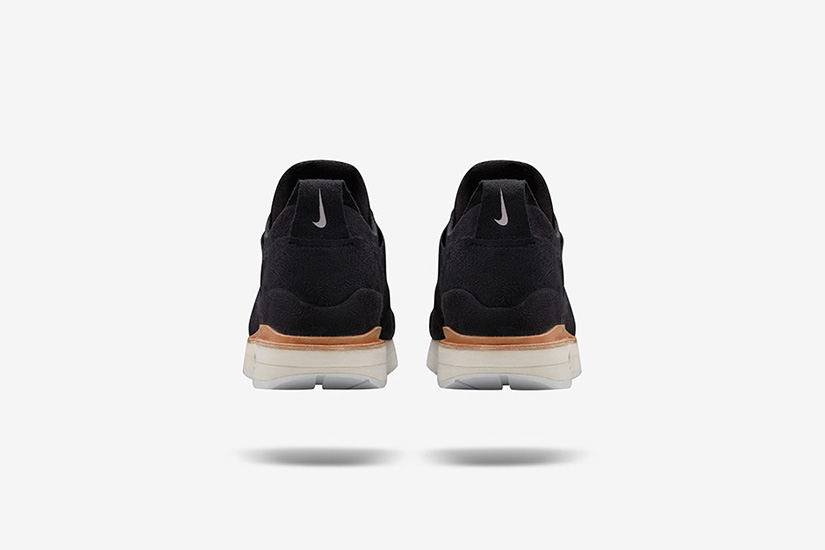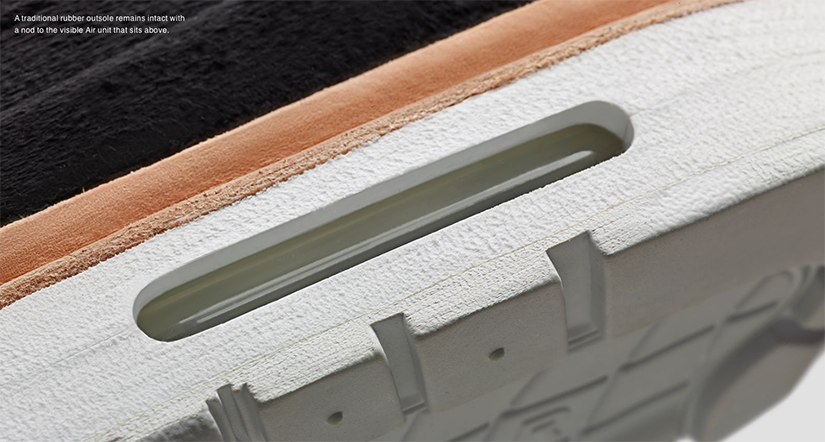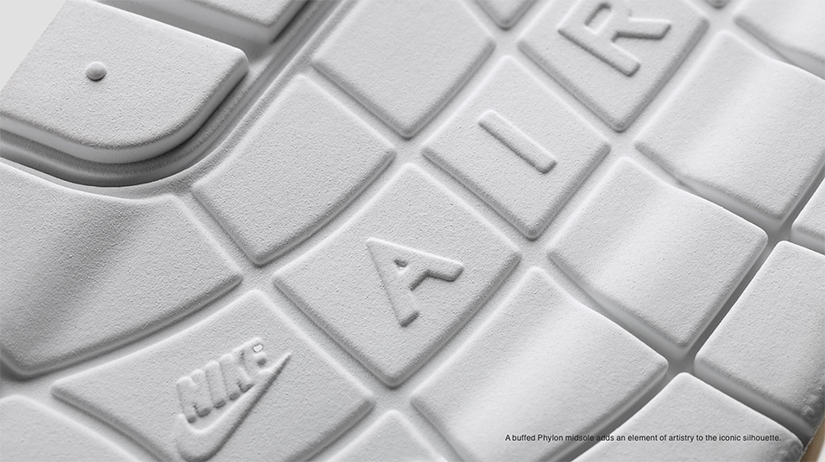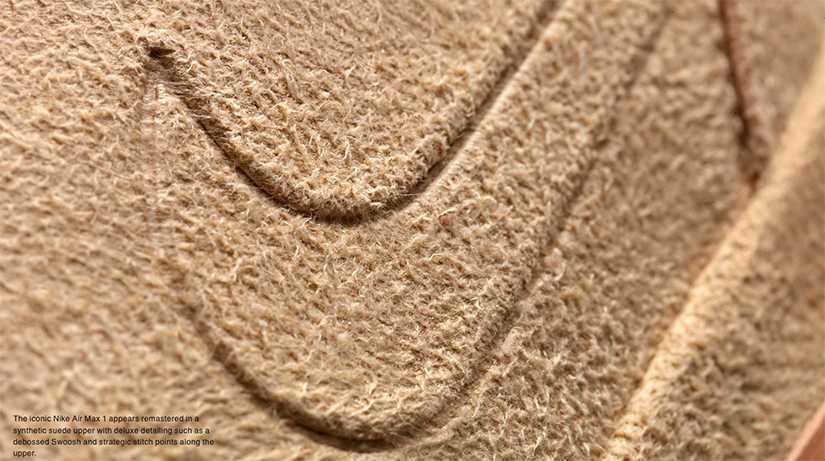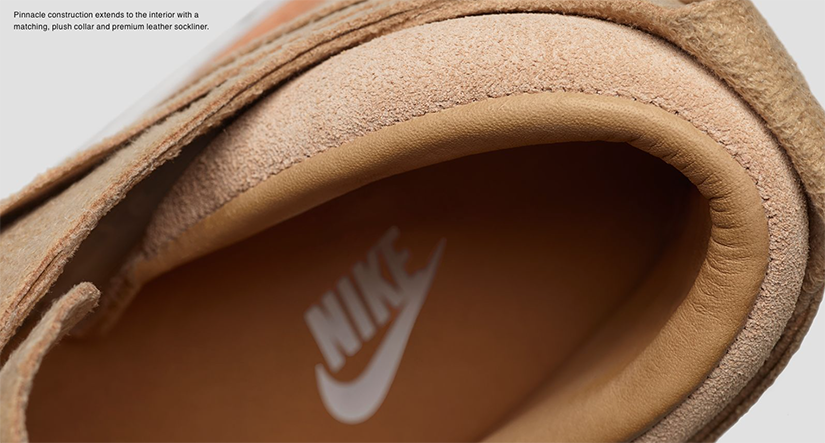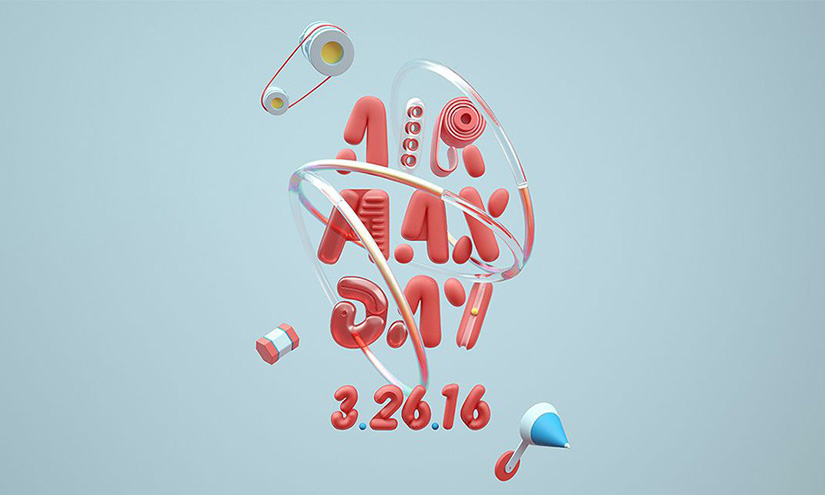 Nike Air Max LD-Zero H
26 . 03 . 16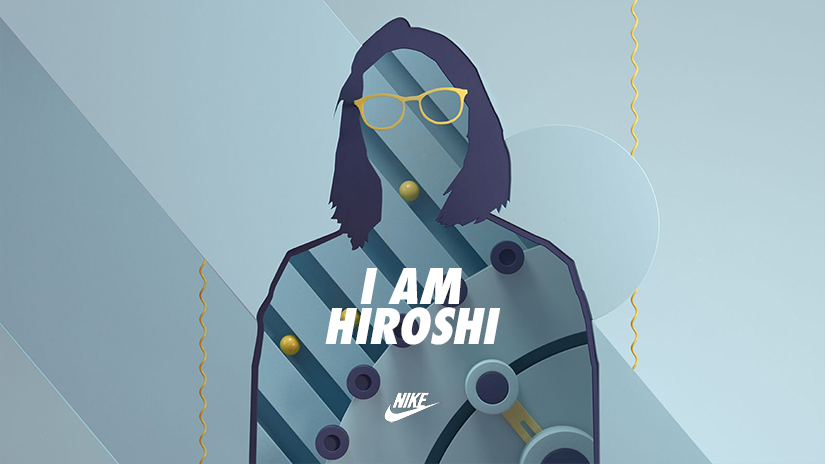 Founder of famed design house Fragment, Hiroshi Fujiwara is one of the most influential streetwear designers today. As part of the elite Nike HTM design team formed in 2002, Hiroshi collaborates with Tinker Hatfield and Mark Parker to amplify new innovations, reinterpret existing designs and explore concepts that take the Nike brand to new places.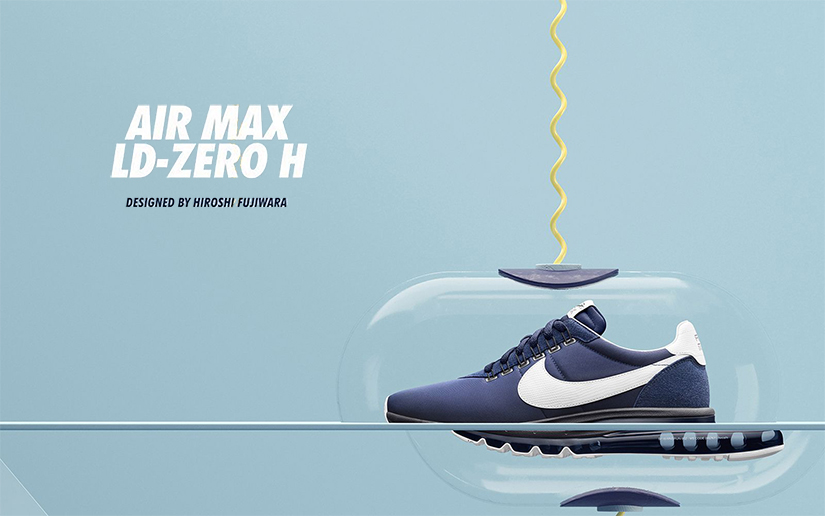 Hiroshi´s Air Max LD-Zero H does all three, while seamlessly uniting the past with the present.Taking one of his favourite designs from the 70s, Hiroshi recreates the classic suede-over-nylon aesthetic from the LD-1000 and fuses it with the modern cushioning of the Air Max 2014. "I happened to come across the Nike Boston, which was a predecessor to the LD-1000," Hiroshi explains. "I thought it would be really interesting to combine that silhouette with the latest technologies available today."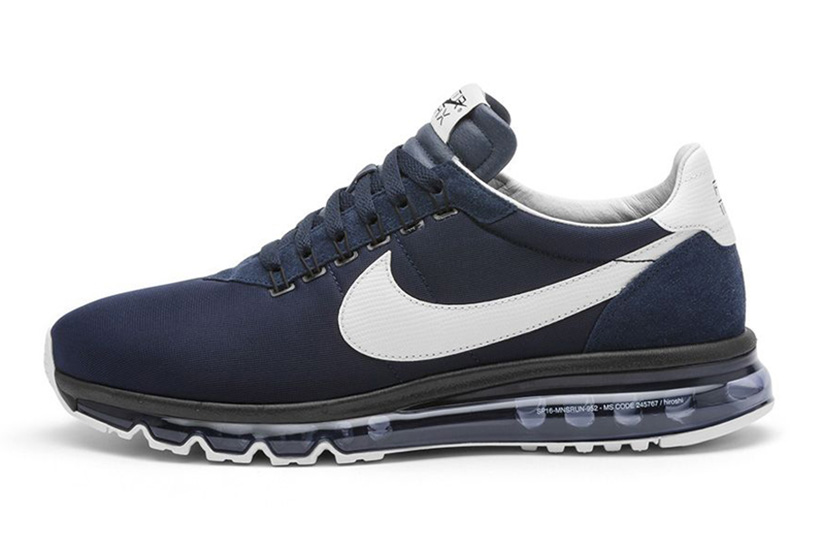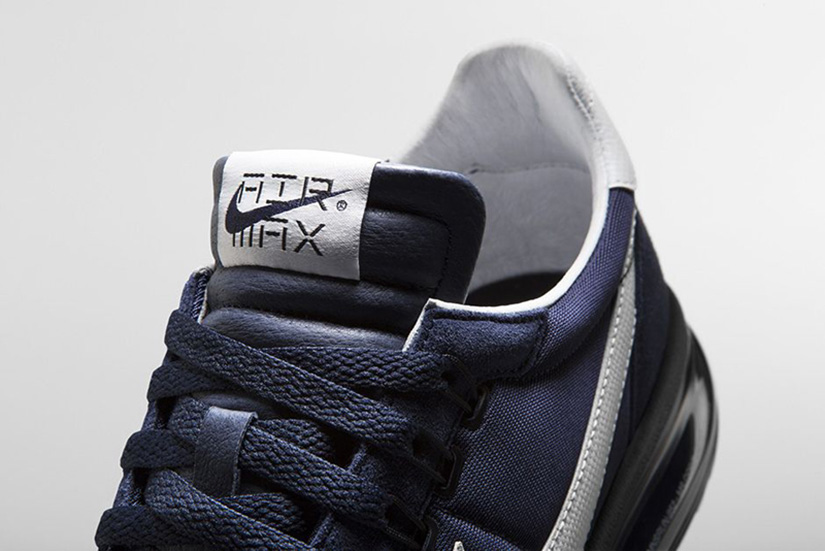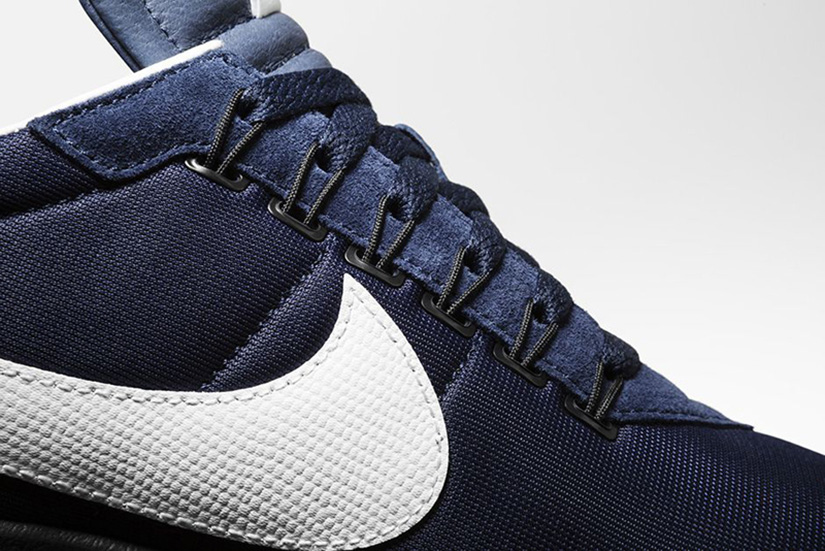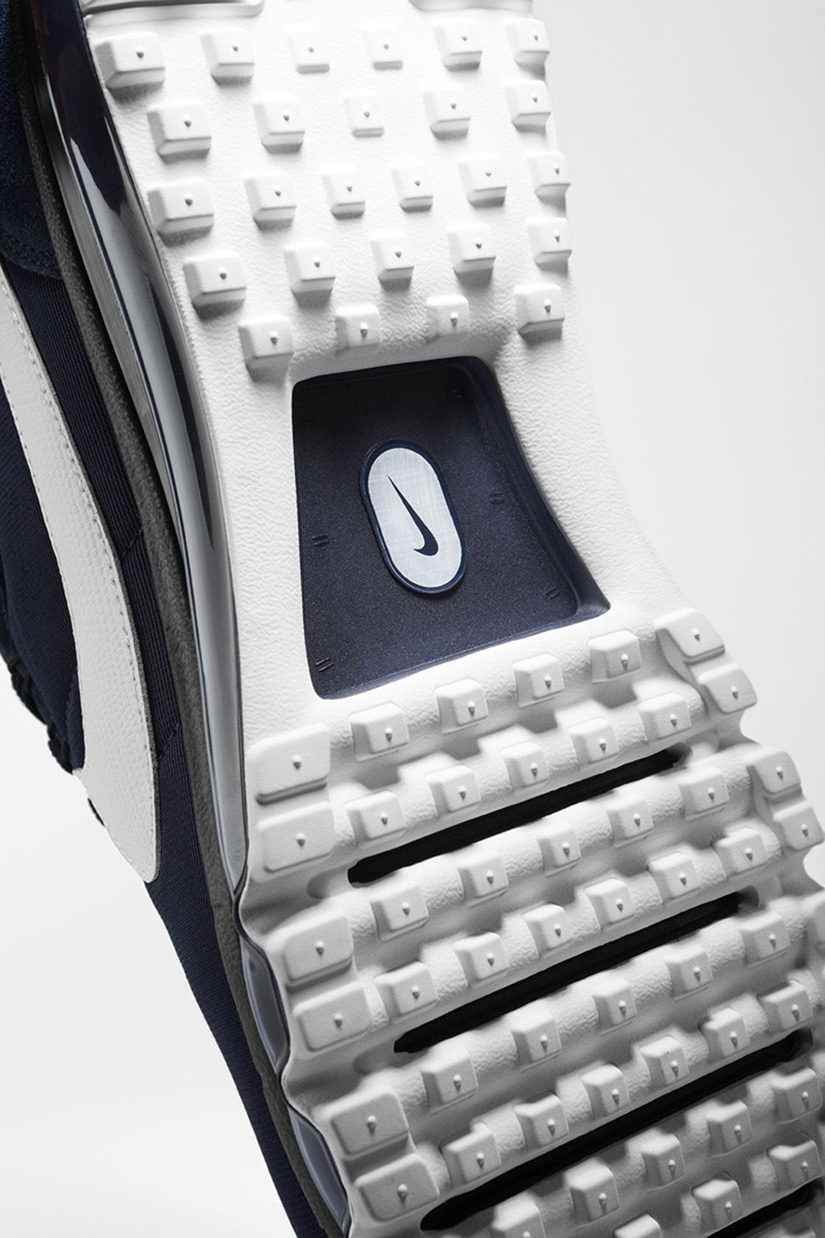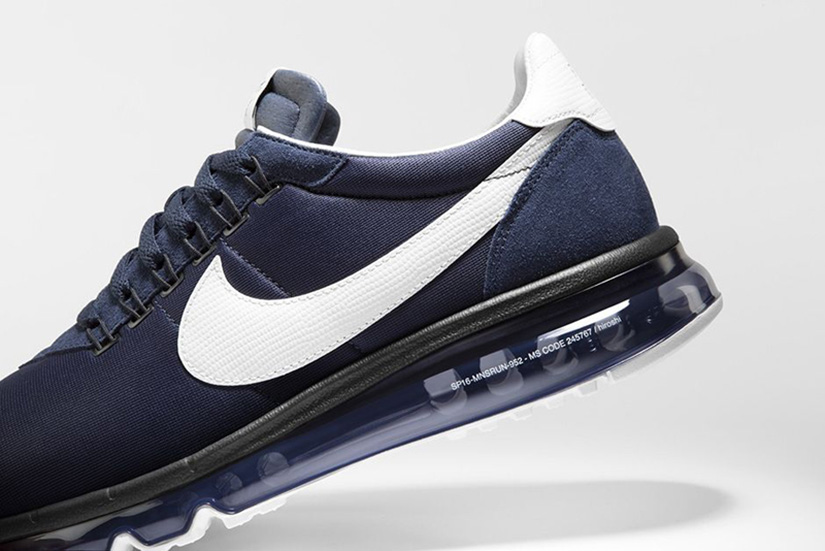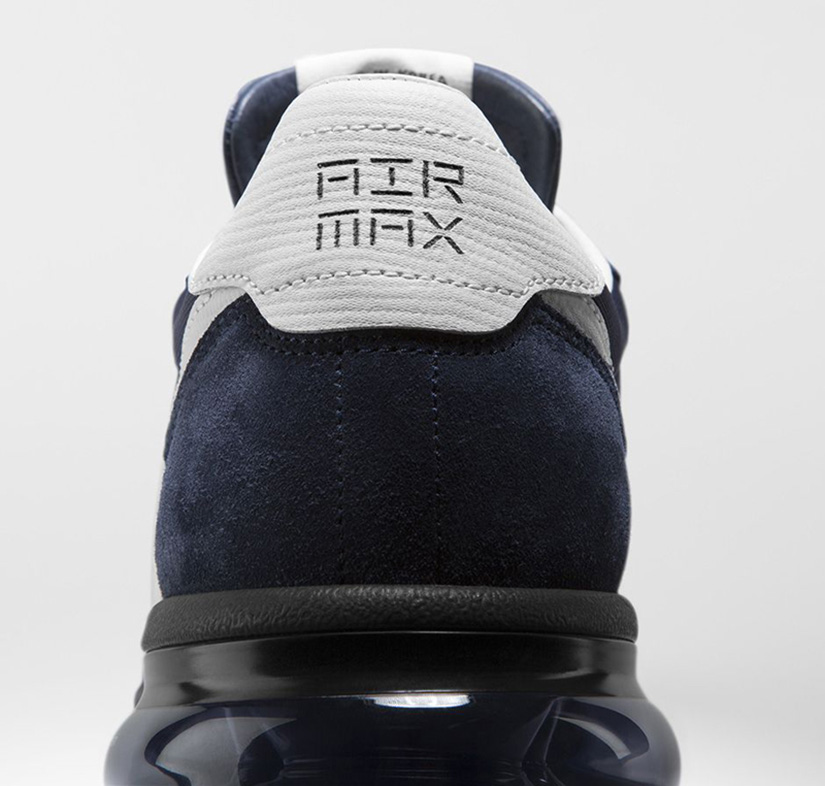 Nike Air Max 90 Ultra Superfly T
26 . 03 . 16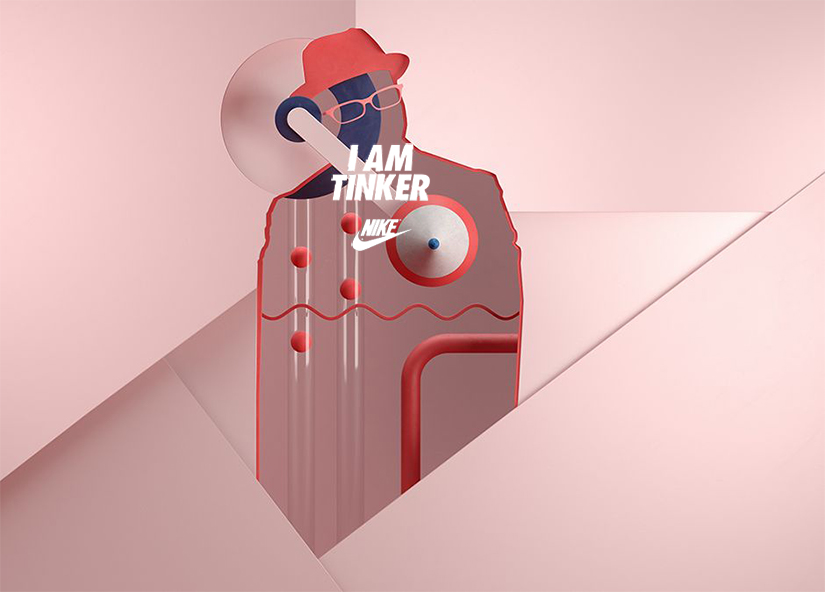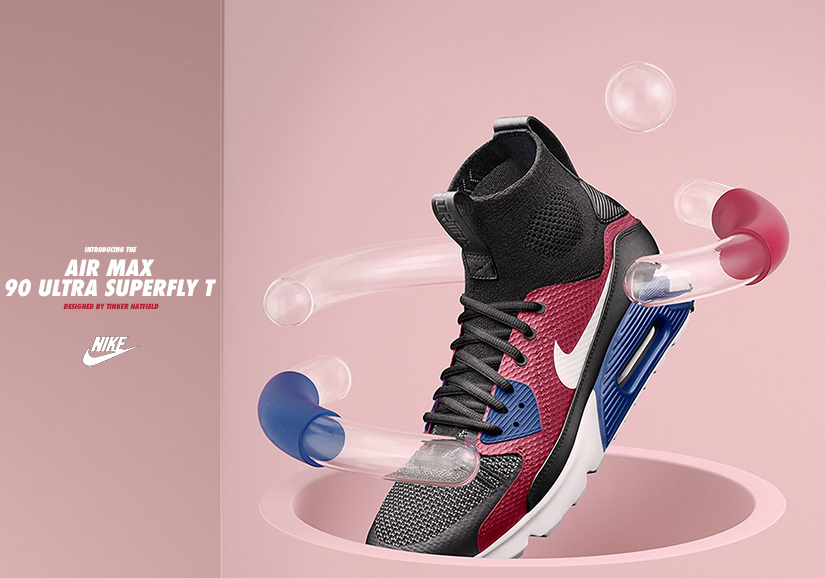 Hatfield breaks down the Nike Air Max 90 Ultra Superfly T.
On breaking new ground… I struggle just being a colorist or an arbiter of style. So if I'm asked to redo an Air Max, I'm going to change it. I'm going to give it some additional technology. I've always liked wearing the Mercurial Superfly. I like how the collar feels. By adding that collar to the Air Max 90, we are changing its performance, which has always been an interest of mine as a designer.
On starting with the athlete… I've always taken a hierarchical approach to design, where I start by thinking about some kind of pinnacle user. I get there better if I zero in on a higher-level performer. In other words, I begin by thinking about an athlete — such as a world-class athlete or a past athlete. That initiates the whole notion of what style is to me. And, fortunately, this way of thinking has helped drive style all of these years.
On his color inspiration… Everything I do is colored by my experiences. When I draw, it's a culmination of things that I've seen and done to that point. When I was designing this shoe, I pulled inspiration from the United States and France. Each country has had considerable influence on my career, so that's where you get the reds, whites and the blues.
The color scheme also represents a bit of a departure for me, as I've been much more interested in secondary colors, or weird blends, throughout my career. But with this shoe, I went right back to the well with primary colors. It's a very interesting shoe, with a unique blend of technology. But the colorway is right down the fairway.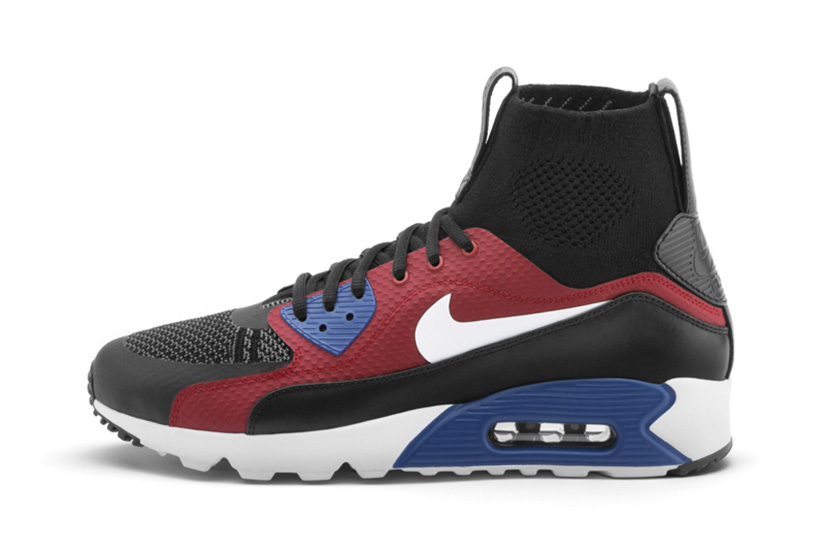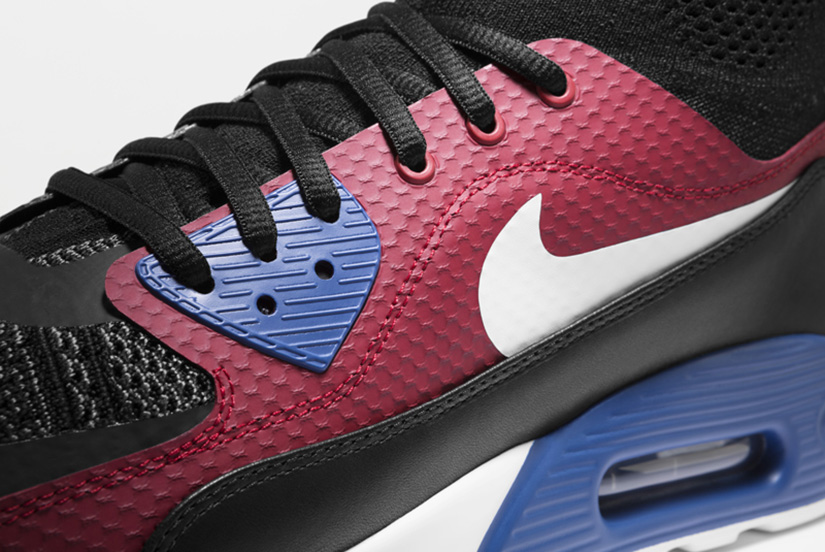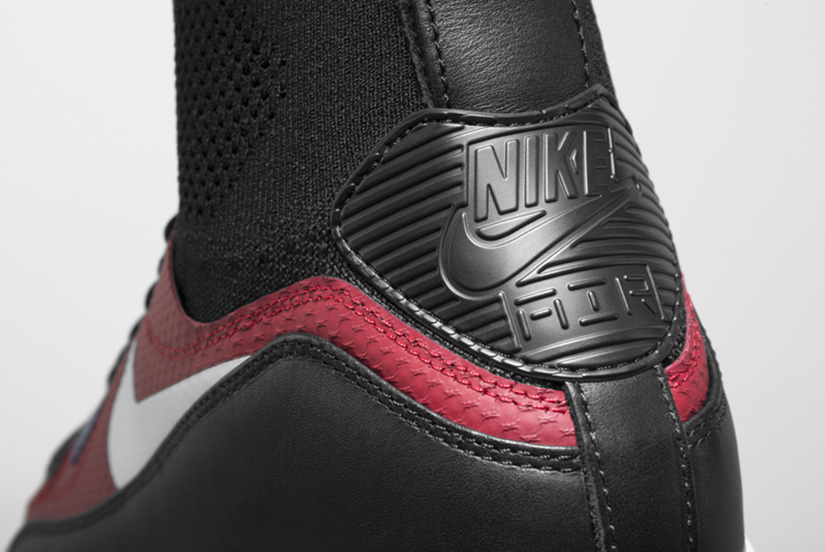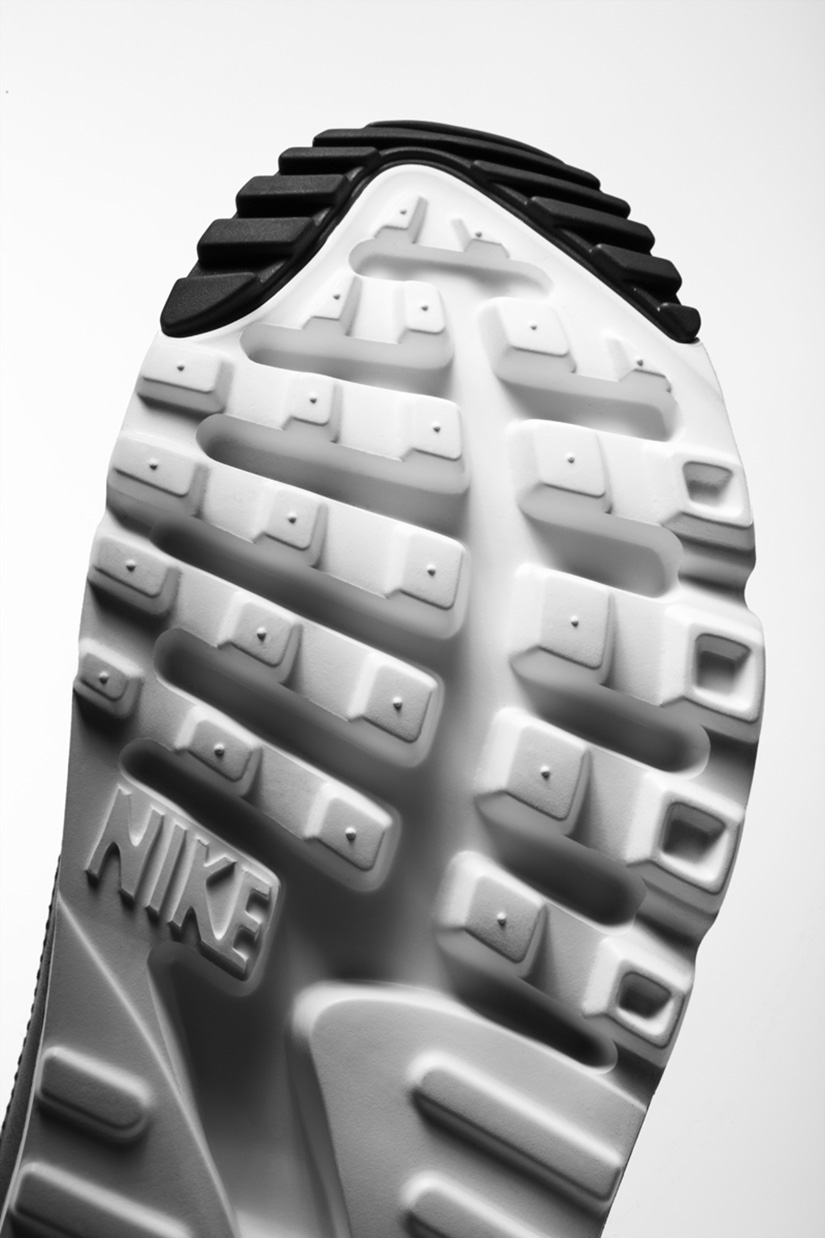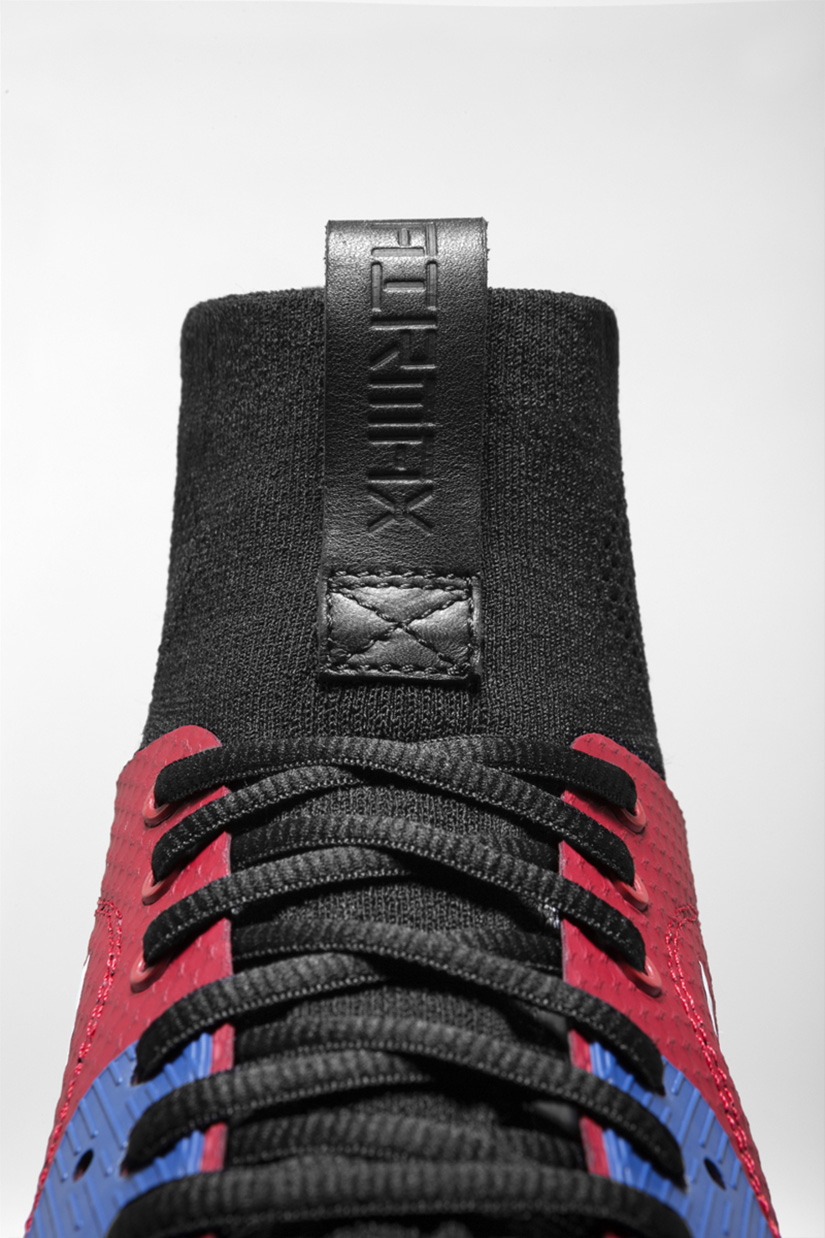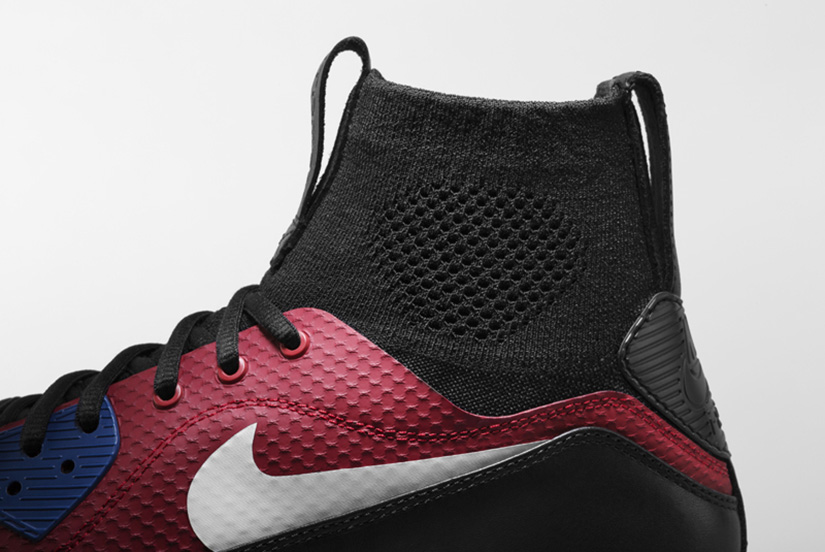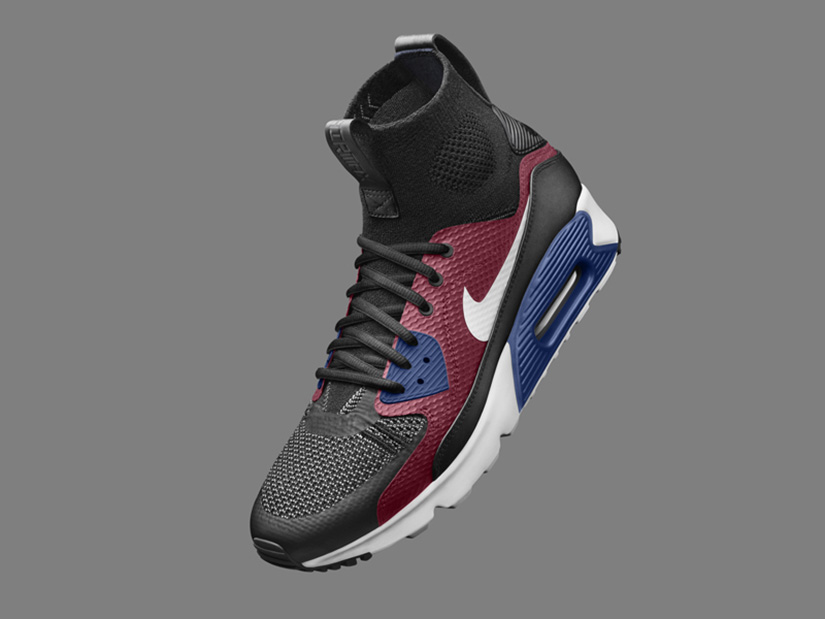 Nike Air Max MP Ultra M
26 . 03 . 16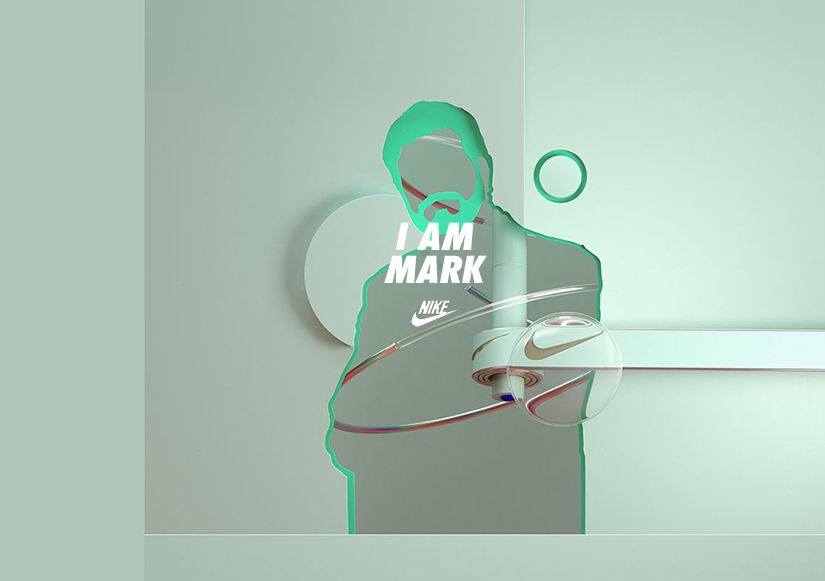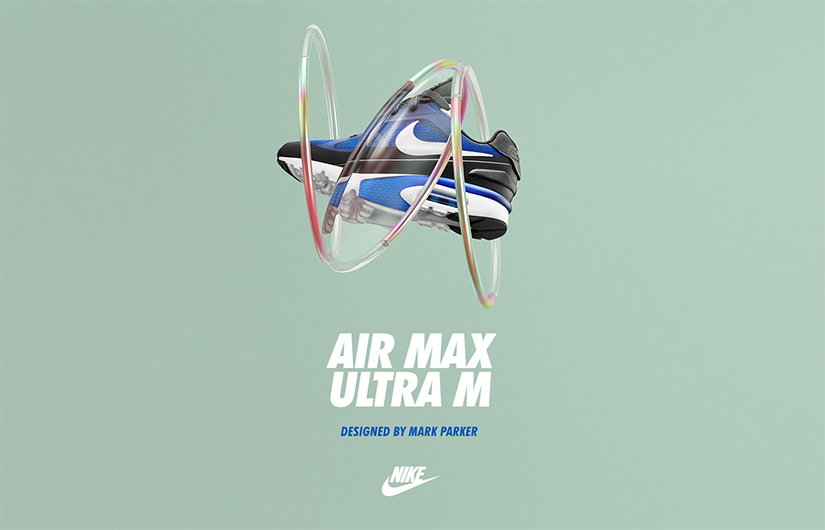 Parker breaks down the Nike Air Max Ultra M.
On borrowing elements from the BW… I like products that communicate what they do very clearly. I love simple, stealth products too, but sometimes it's fun to come up with something really bold and loud. With a name like Big Window, it's pretty clear what the Air Max BW stands for.
On the upper… The BW upper has these hard, clean lines in the transitions of the upper. With a new technology like jacquard, I started playing with ways to create distinct areas in a softer way, using a gradient, pixelated effect. It still has the bold technology of the big window, but has a more organic tone in the upper.
On his inspiration from the past… I designed those three running shoes: the Vengeance, the Vortex and the Vector. If you look at the V-Series, it's a classic shoe of that design era. You have the tip, eye stay, counter, back tab, vamp, Swoosh, midsole, and outsole. Everything revolved around that formula.
So there are a few hints of that in this Air Max. It's an ode to the classic cut and sew design language of the 1980s, executed in a modern way.
In celebration of Air Max Day 2016, Parker redesigns the Air Max Ultra with a premium leather and jacquard-knit upper combined with a cored-out ultra midsole to give his Air Max Ultra M the modern, ultralight feel Nike is famous for.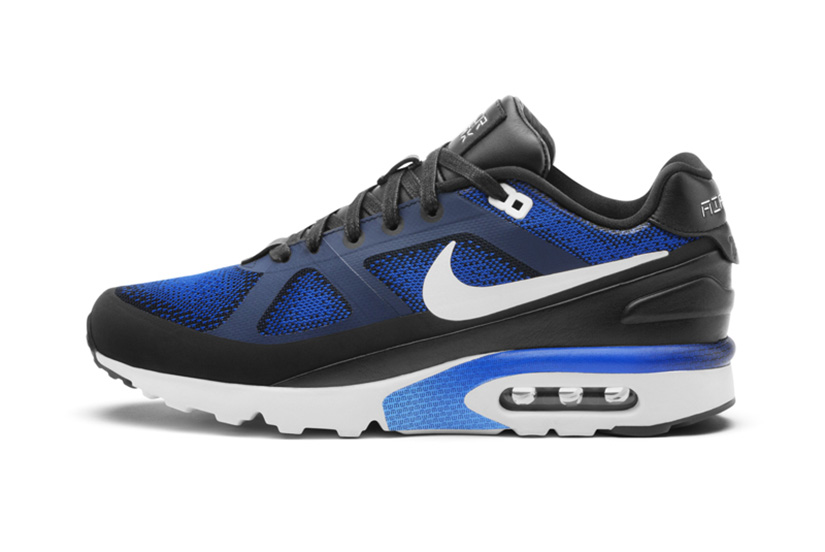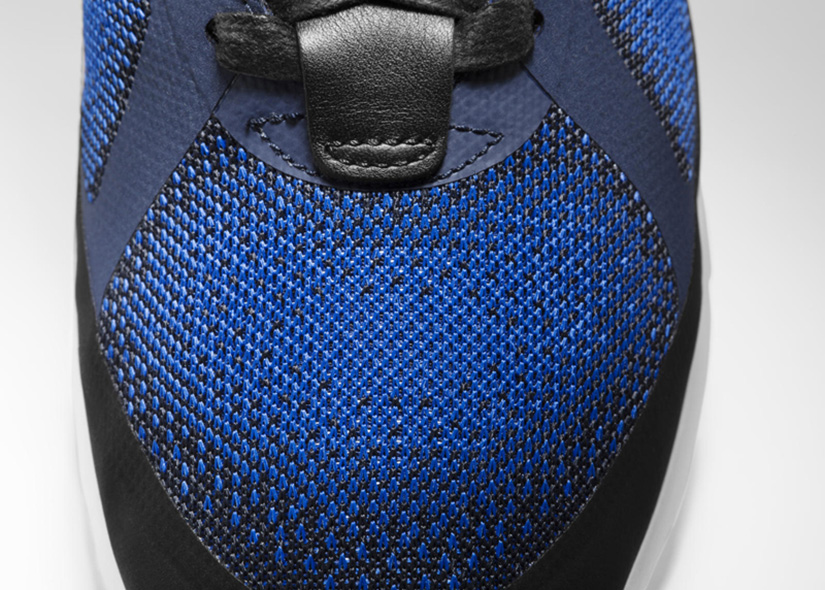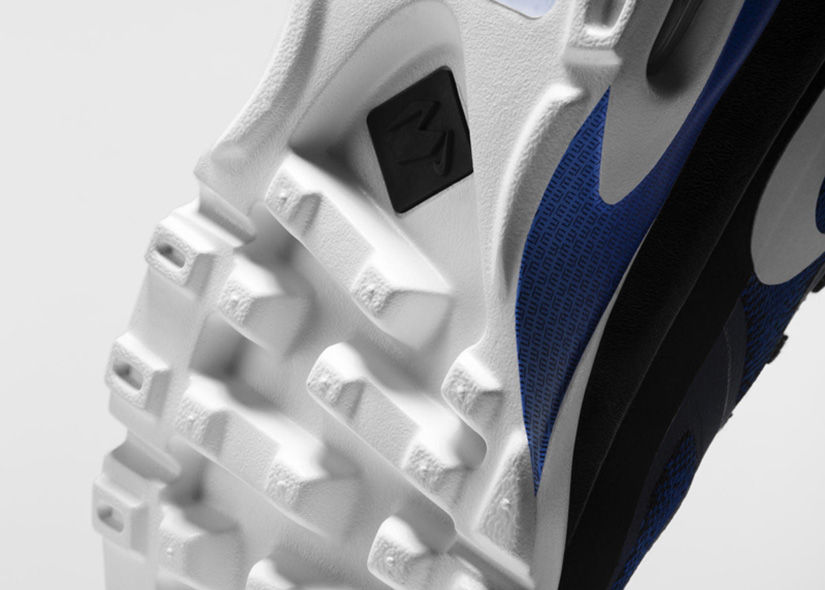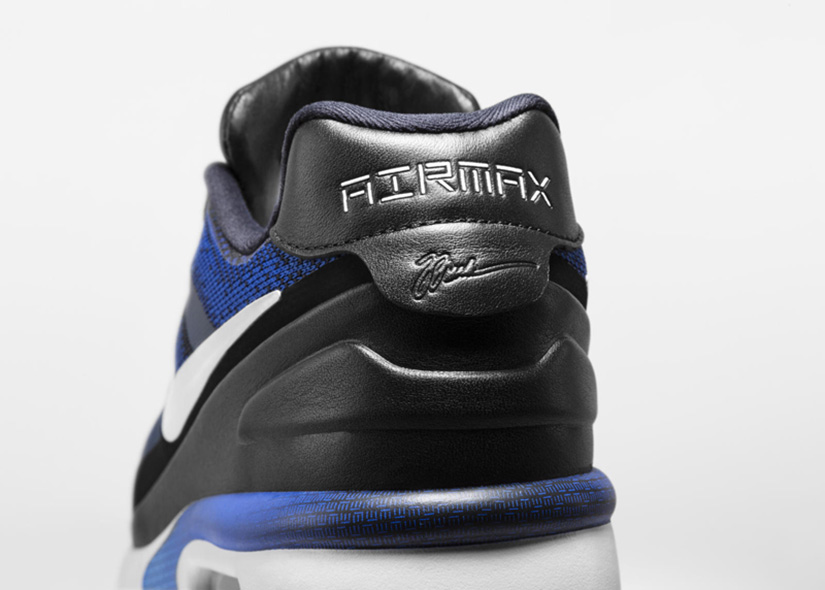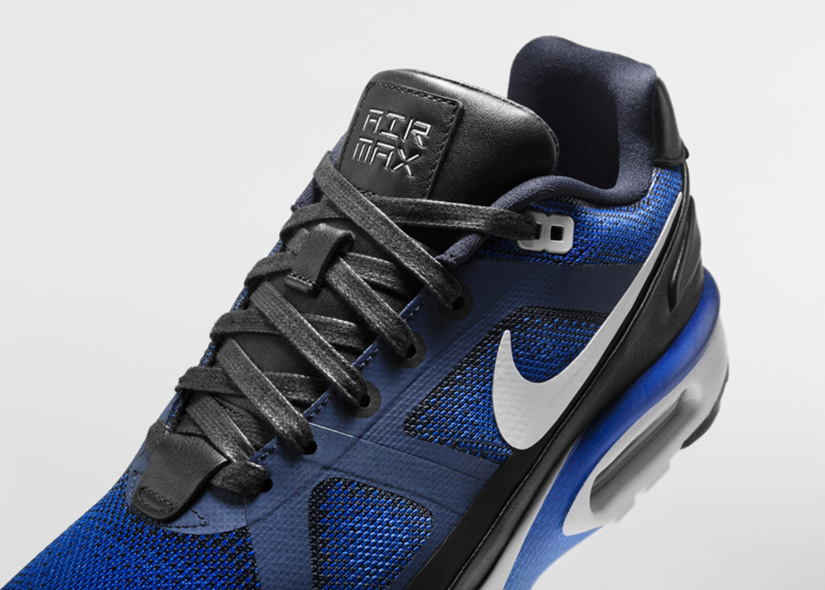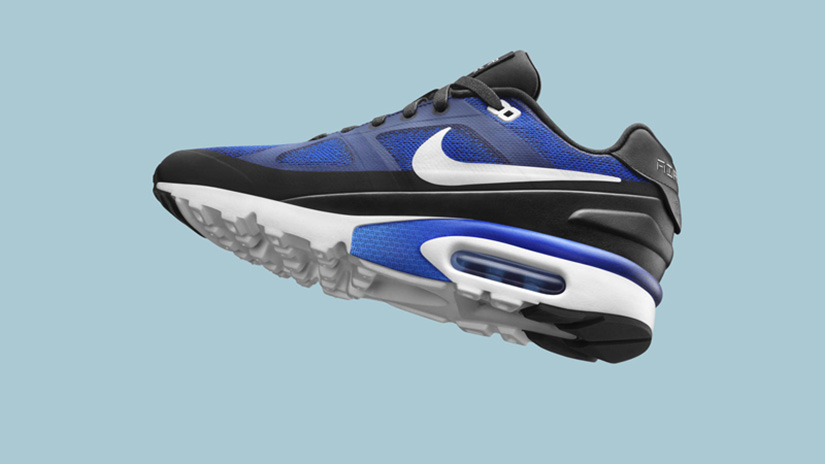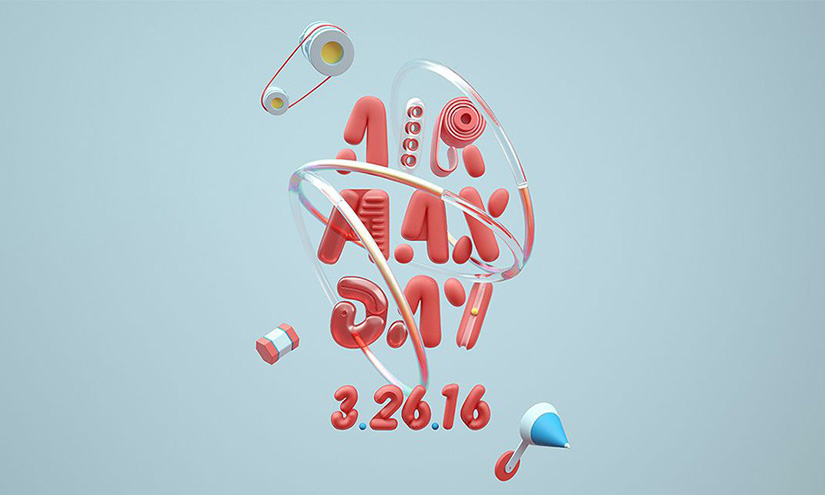 Nike Air Max Zero QS "Air Max Day 2016"
26 . 03 . 16
In 1985, Tinker Hatfield and Mark Parker set out to make the invisible visible. The task was thought by many to be impossible, but in true Nike fashion, the unthinkable came to life with the 1987 release of the Air Max 1. Tinker's Air Max Zero concept sketches, however, would go unseen for nearly three decades until its debut in 2014.
Now, the Air Max Zero has resurfaced. The legendary design that pre-dates the chronicled beginning of the Air Max legacy is back in a colour scheme utilised in the once undeveloped concept sketches by Tinker.
Featuring elements from the iconic Air Max 1, the Air Max Zero includes a sock-like upper, bootie-inspired construction and heel clip detail. A cored-out Phylon sole provides lightweight comfort, helping establish the forward-thinking design as the lightest Air Max model yet.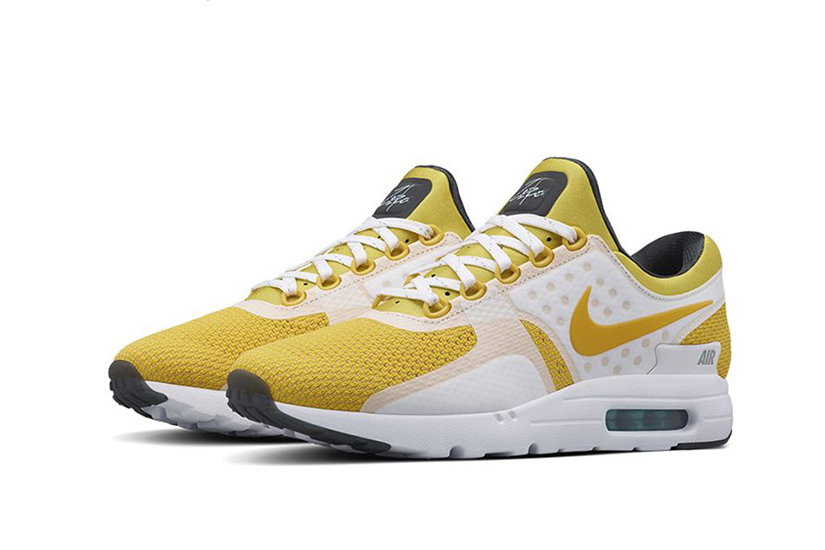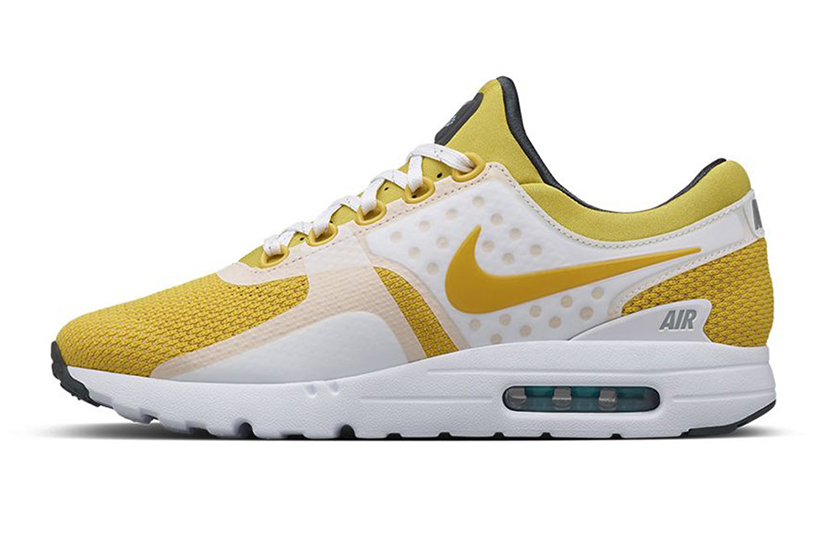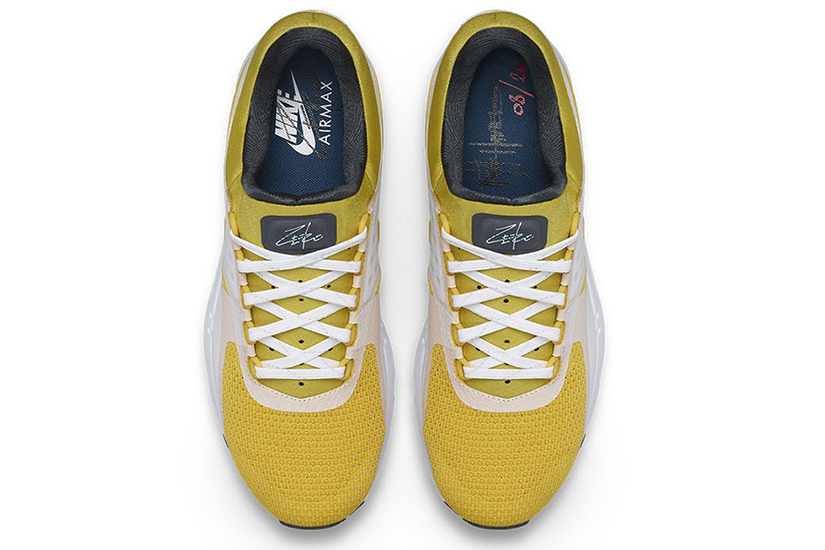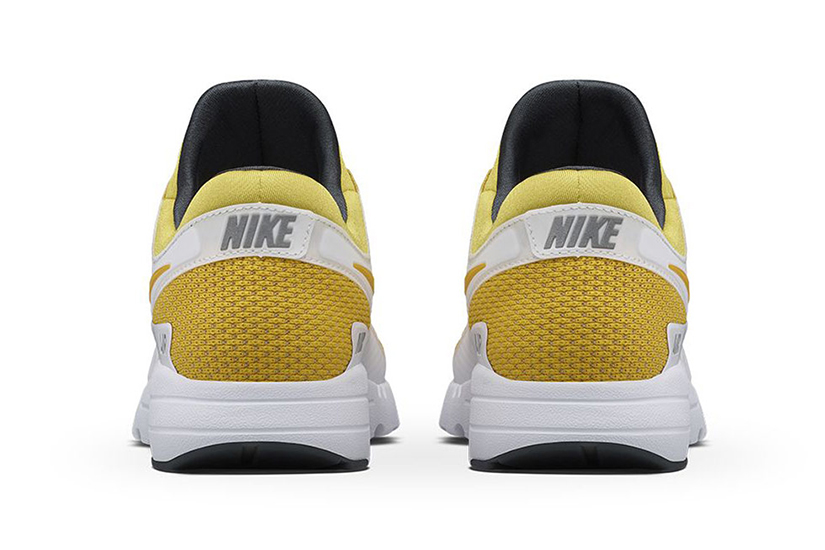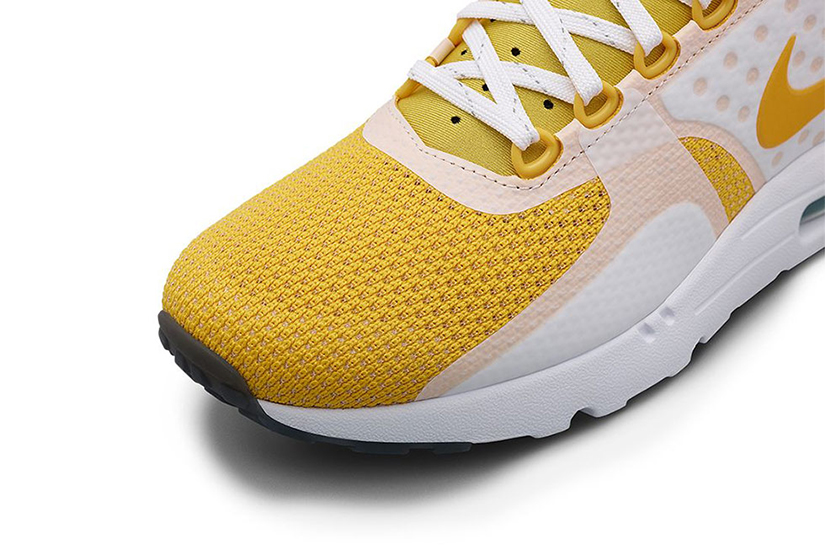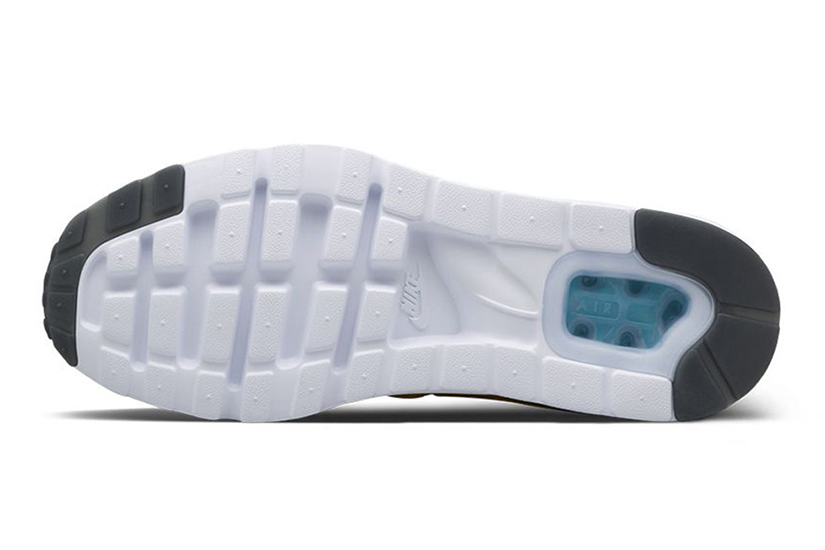 Ubiq x K-Swiss Gstaad
Launch 26th March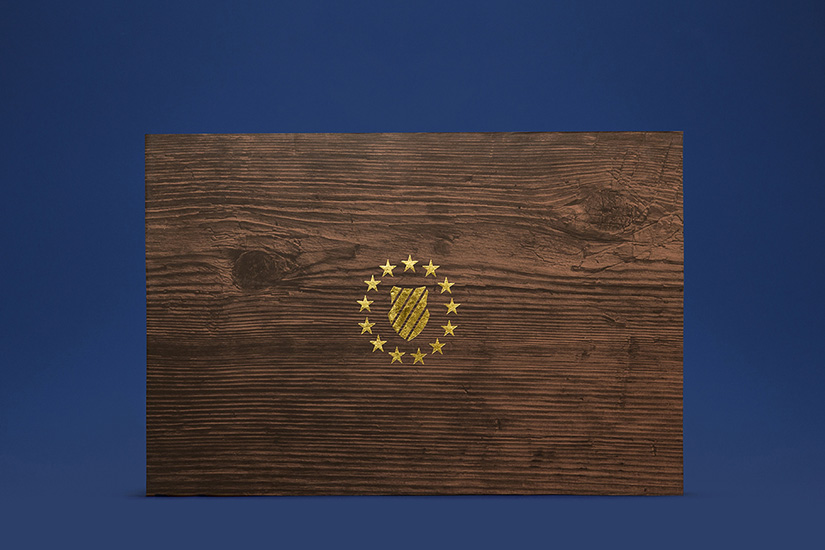 K-Swiss did right by longtime fans by finally bringing back the iconic Gstaad, originally released in 1986, in early 2015. Now, the Philly-based boutique has announced Ubiq x K-Swiss Gstaad #50LOVE Pack that celebrates young entrepreneurs.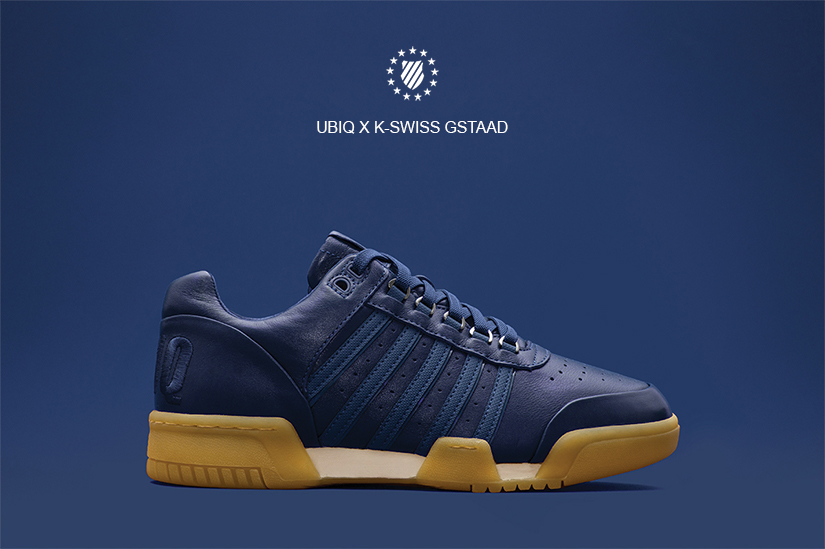 In the Ubiq x K-Swiss presser, the brand explains that it has expanded it's ambassador program past athletes. K-Swiss has chosen to focus on young entrepreneurs that are "out there doing their thing." Here's all the information on the Ubiq x K-Swiss Gstaad from Ubiq, but make sure you get to the end because there is a crazy Viper with an awesome double intake setup: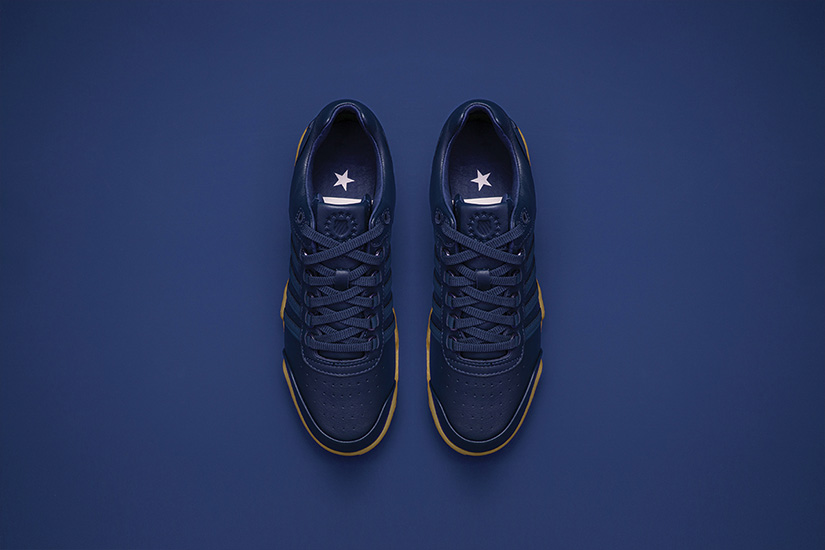 To celebrate their #50LOVEanniversary, we've teamed up with K-Swiss to put a UBIQ twist on their iconic 1986 silhouette, the GSTAAD. Much like the brand itself, this sneaker debuted as a top tier performance shoe, and has since become a major fashion staple. The UBIQ x K-Swiss GSTAAD "Blue Indigo" is limited to 100 pairs. Inside the premium faux-wood box you'll also find extra laces and a signature silk dust bag.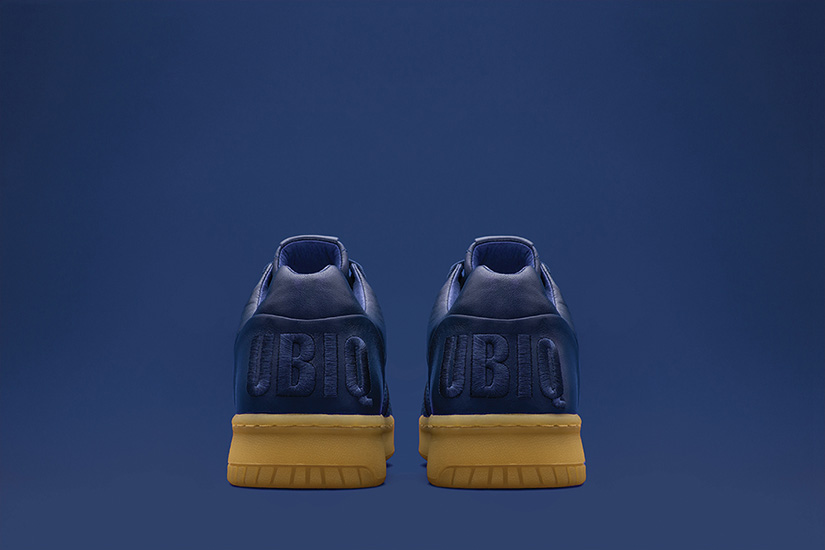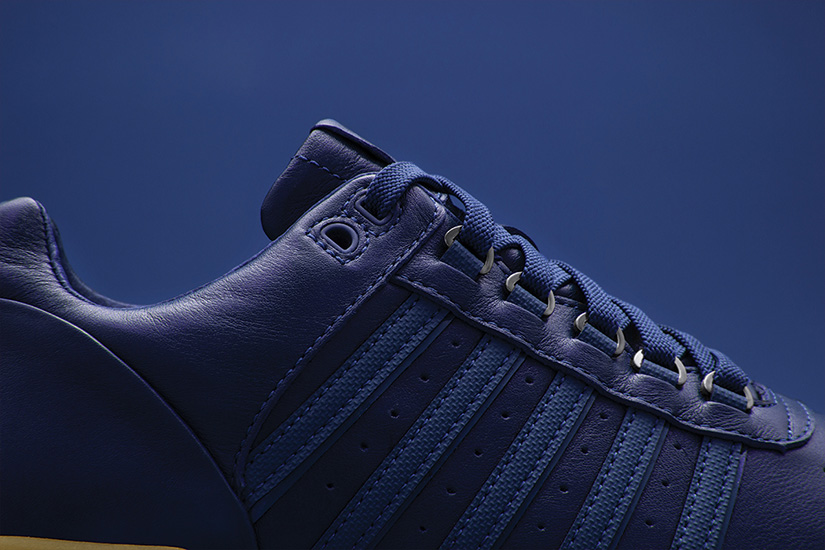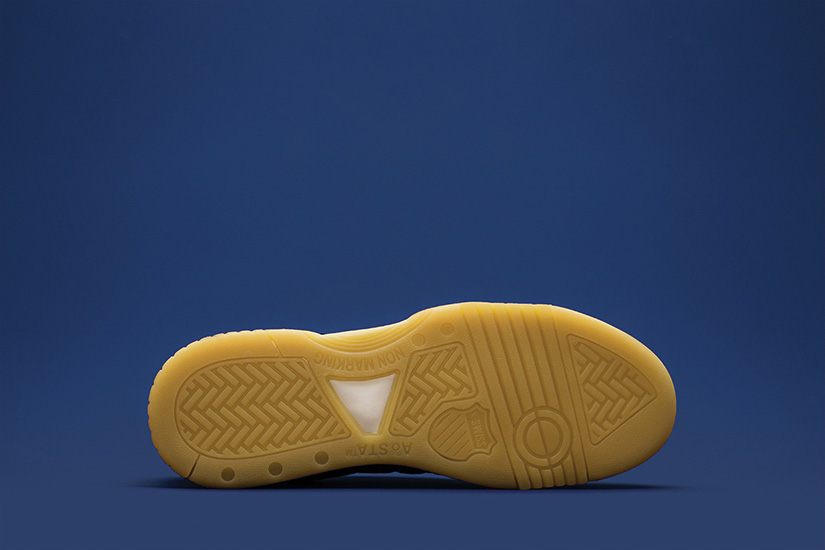 Inspired heavily by K-Swiss' aforementioned ambassador program, we picked five young entrepreneurs in our area who we feel are making big moves. We spent a day each with Khalil Malamug (The Wolves Den Barbershop, Razor Sharp Barbershop), Rayhart Flores (Revolver Tattoo), Brian Mabutas (Eat Sleep Race), Tawfeeq Gaines (Search & Rescue), and Erica Maust (Chicory Florals) to find out where they've been, where they're going, and what motivates them to keep progressing forward.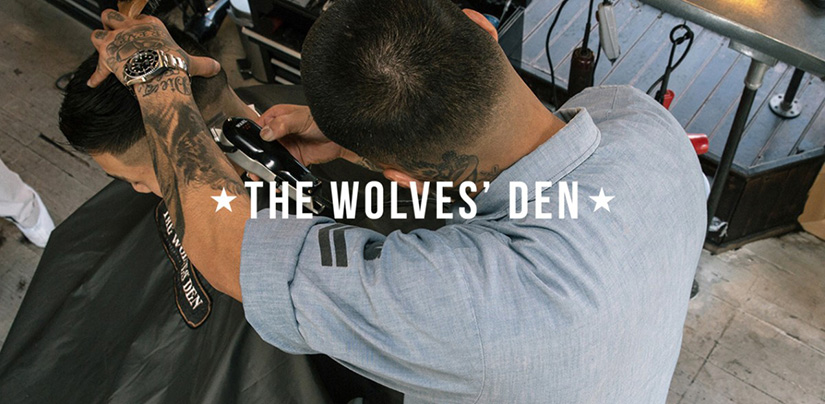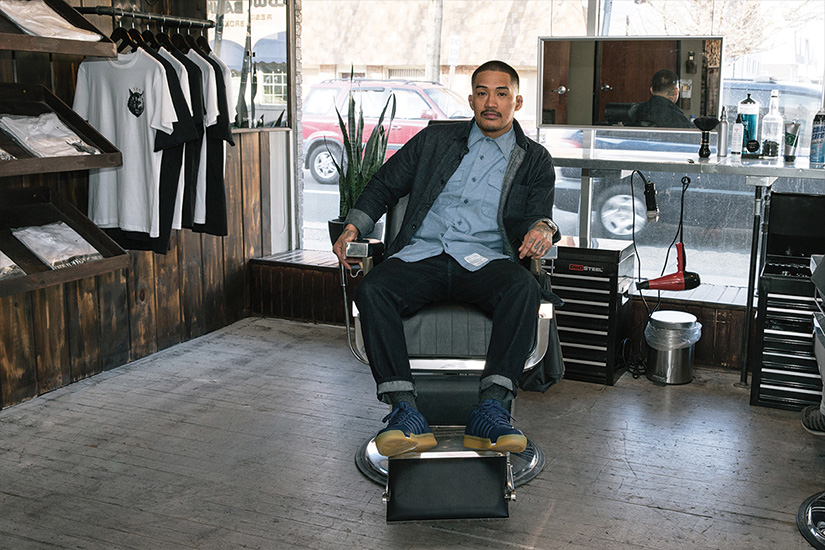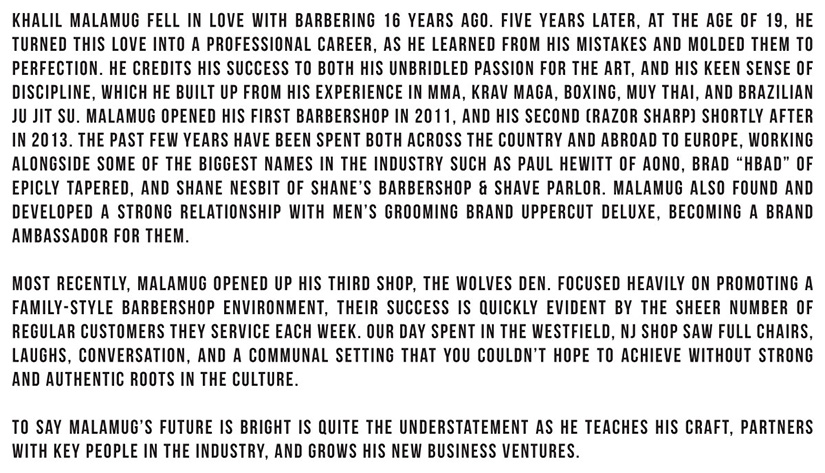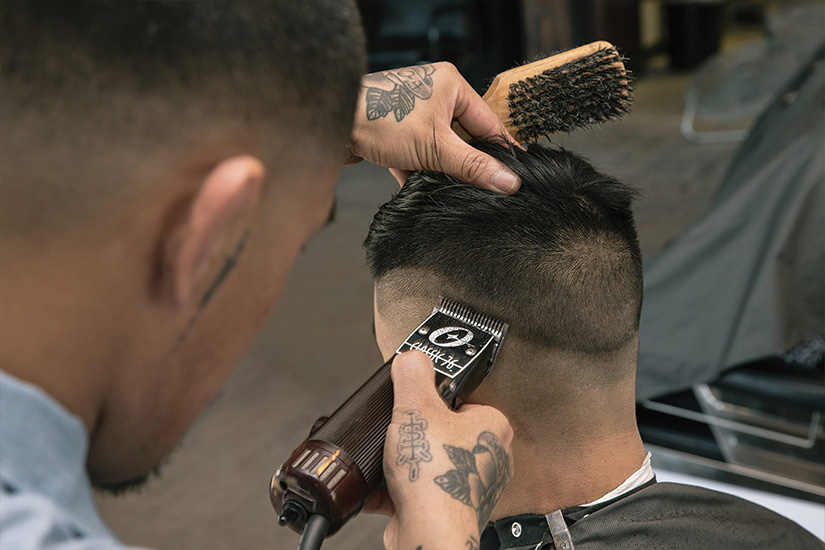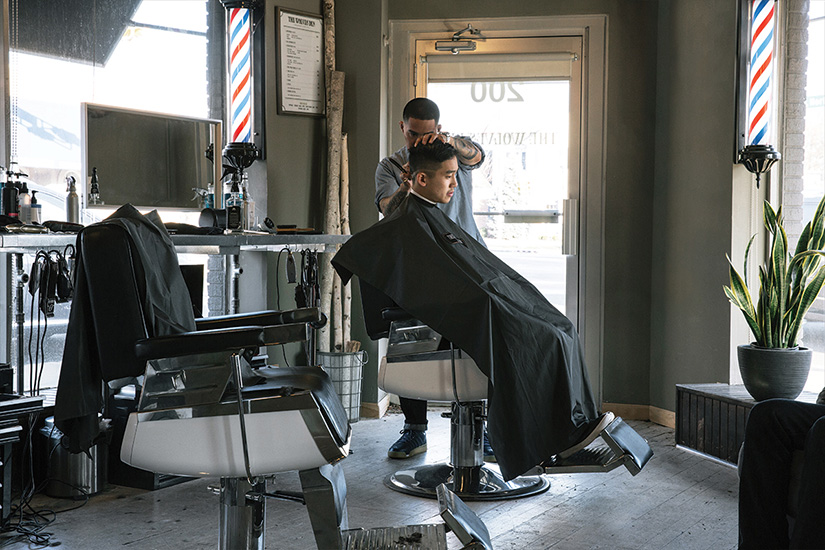 Onitsuka Tiger x mastermind JAPAN "FABRE NIPPON"
Launch 26th March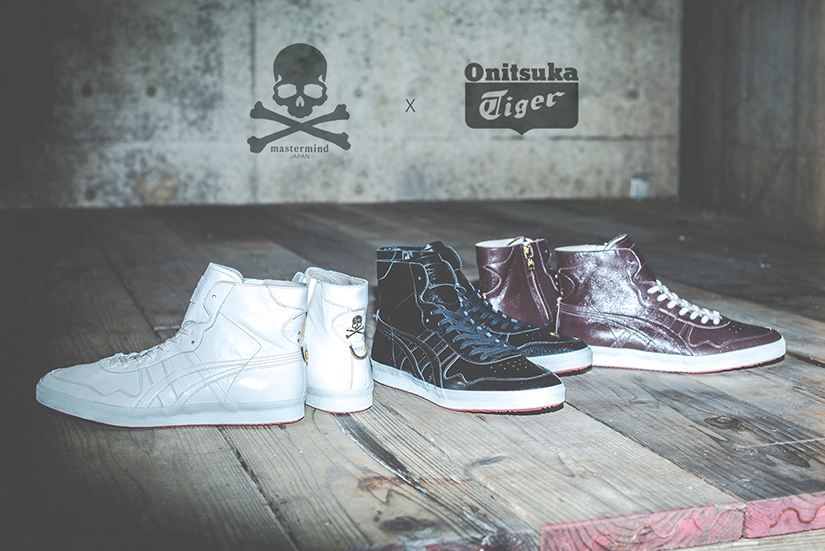 Onitsuka Tiger links with contemporary brand mastermind JAPAN for a range of the brand's Fabre® Nippon sneaker. Through a new stylized lookbook, mastermind JAPAN brings a streetwear edge to the classic 1982 basketball shoe by stamping its signature skull and bones logo on the heel, and fastening side zippers on the medial panels for easy on-and-off. Each of the black, white, and brown colorways are garnished with premium leather overlays and finished off with a red gum outsole and a gold heel ring.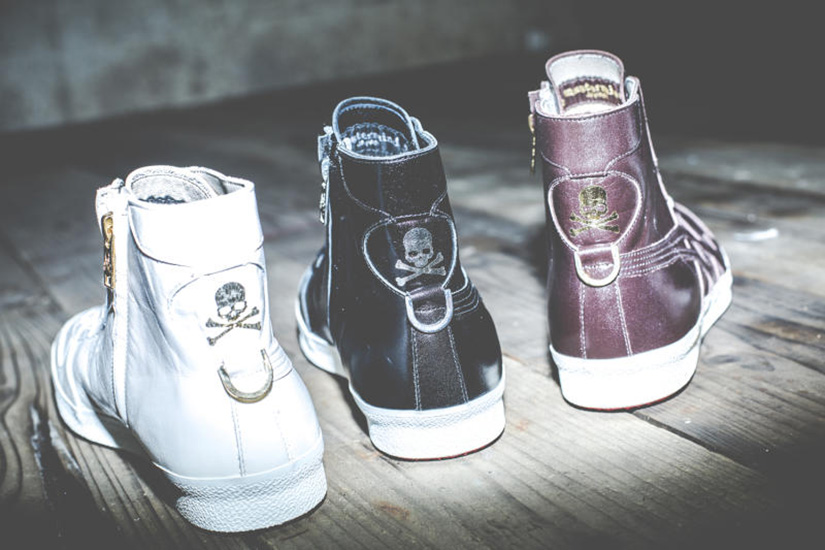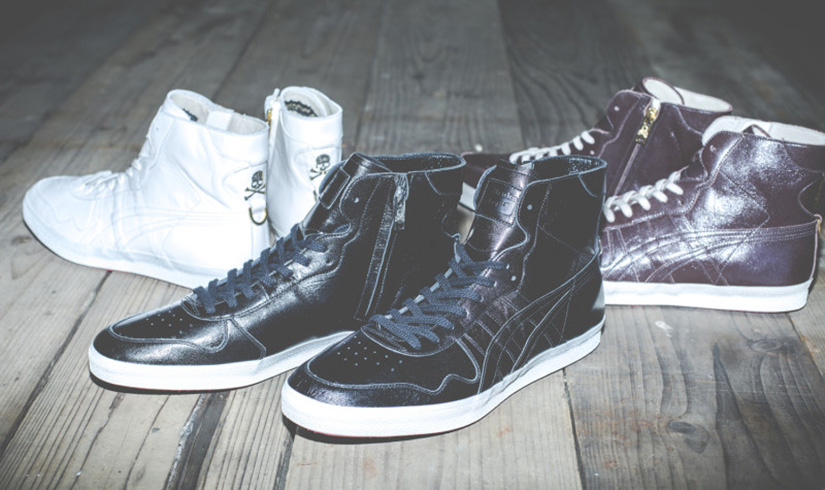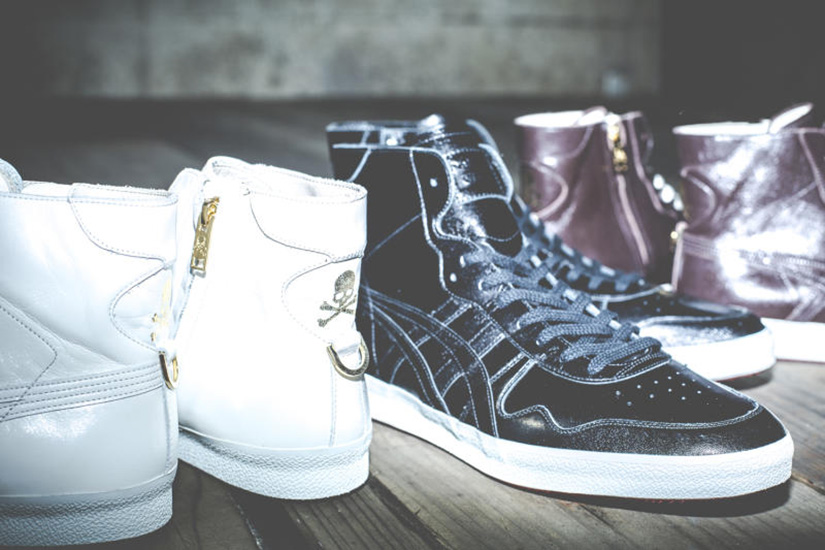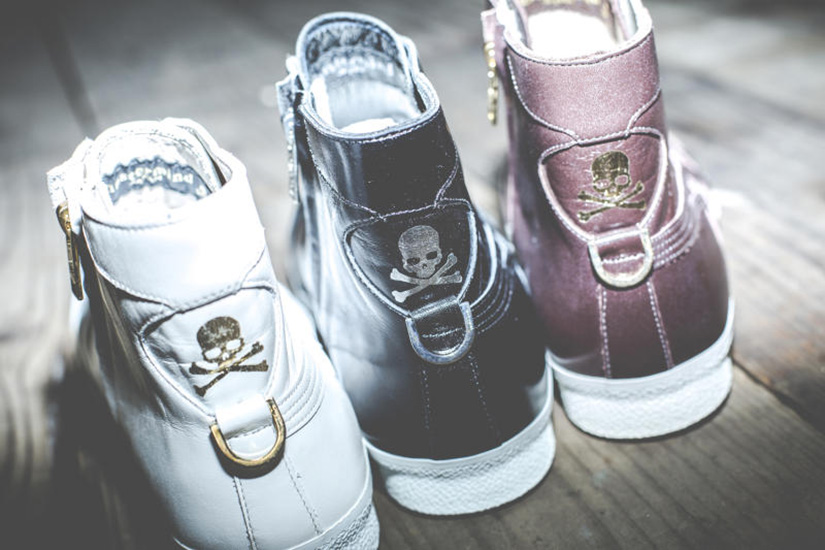 Adidas Consortium UltraBOOST UNCGD x Solebox
Launch 26th March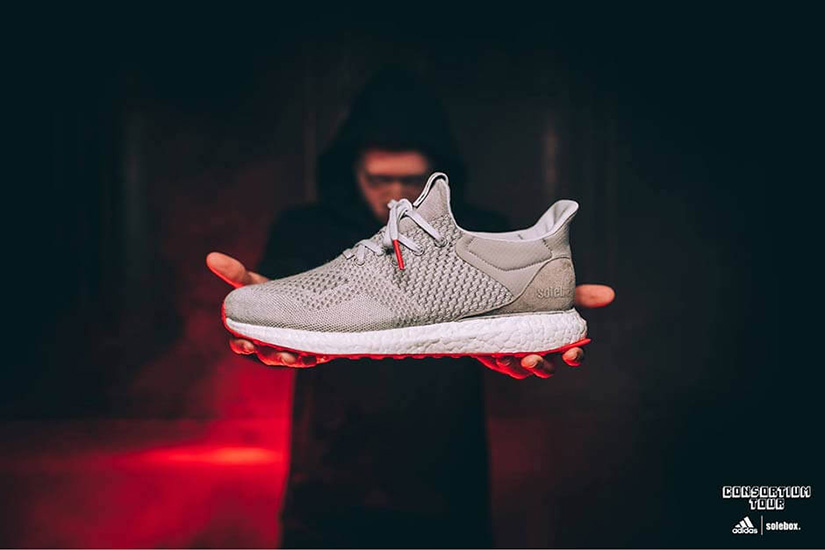 Allready on its third stop, the Consortium Tour is now up for a quick visit to the good folks over at Solebox in Berlin. The internationally renowned boutique store is one of Europe's premier addresses when it comes to the most sought-after releases.
With more than a decade of being at the forefront of footwear culture to its name, Solebox is well-versed in many categories – from timeless/classic all the way to technical/progressive.
In a city that itself breathes variety like no other, they didn't have to go far seeking creative input for a collaboration that fuses Berlin's multifaceted DNA with this state-of-the-art functional shoe. Staying true to its roots, Solebox chose their home district's coat-of-arms as an inspiration for their UltraBOOST execution, designed by Hikmet Sugoer for Solebox. Different shades of grey are complimented by the uber-comfortable white midsole. A splash of green and the red outsole contrast the gritty metropolitan color-scheme of its smooth wool and suede upper. As an interesting twist, this UltraBOOST comes without the TPU cage, offering extra freedom while enhancing the shoe's already clean aesthetic. A nod to the dauntless streets, the crisp Solebox debossing on the shoe's heel cup serves as a distinct identifier for the partnership. It adds another layer to Solebox' straight-forward design and ensures you rep their set in proper style. The latest addition to the BOOST family is rounded off by a subtle adidas Consortium Tour branding on the tongue labels, an all-over Consortium insole print, as well as three sets of matching laces.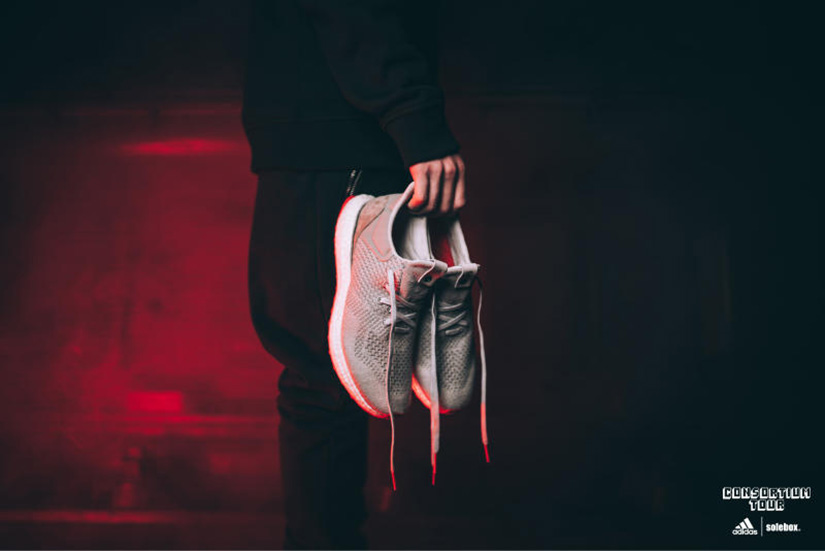 As the old saying goes, Berlin is ever changing. That is why combining comfort with functionality while paying dues to its history, the Solebox UltraBOOST UNCAGED is the perfect sneaker for life in a city so diverse. A few train stops make the difference between modern, modest and mean streets – and you might want to be prepared for that.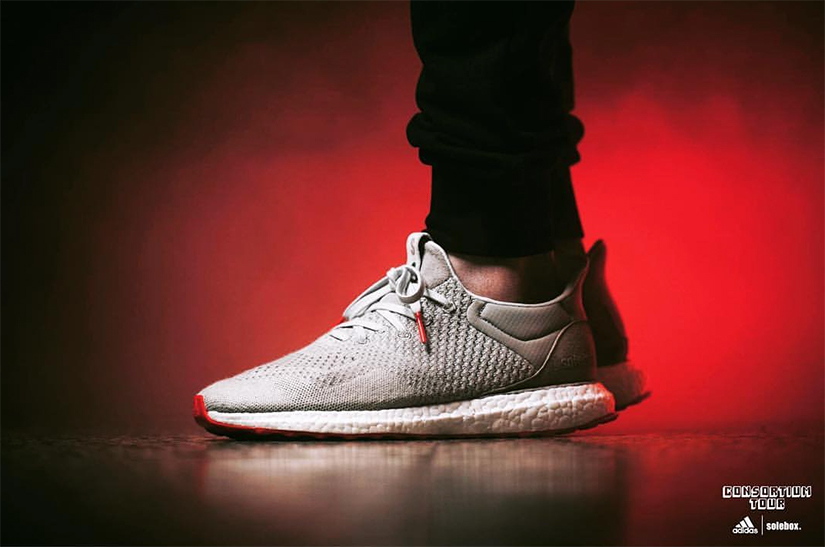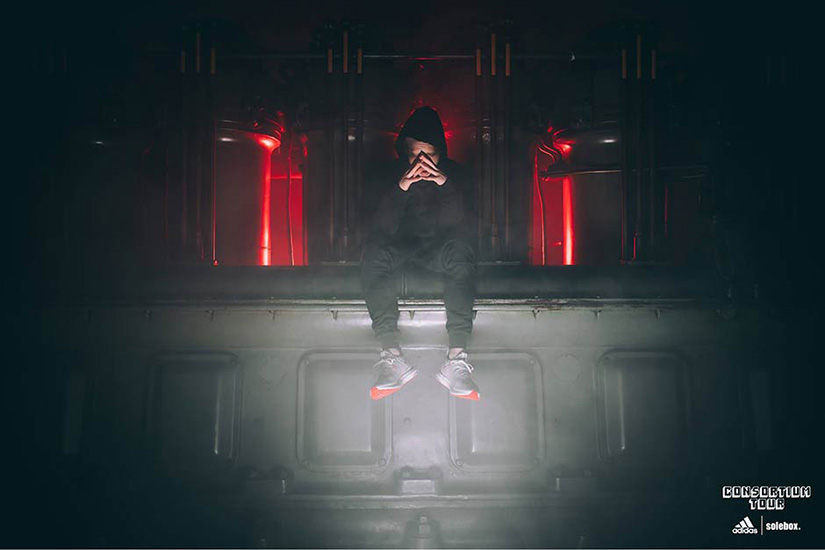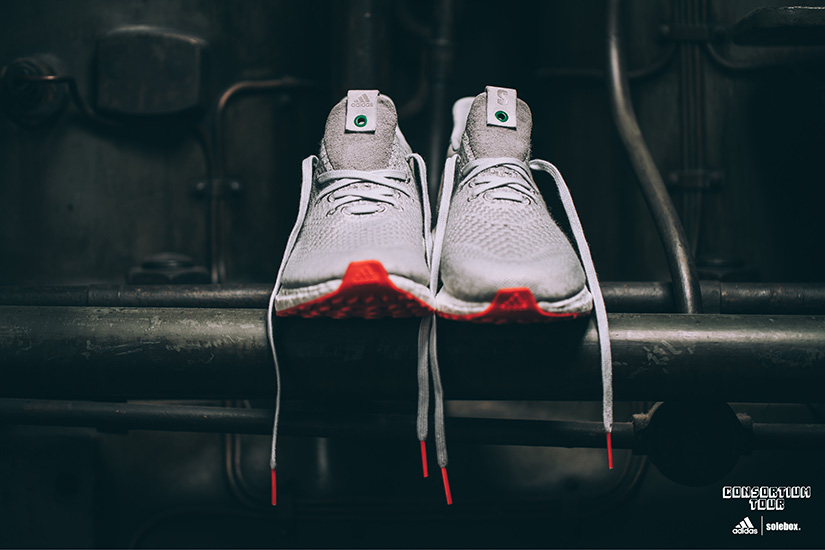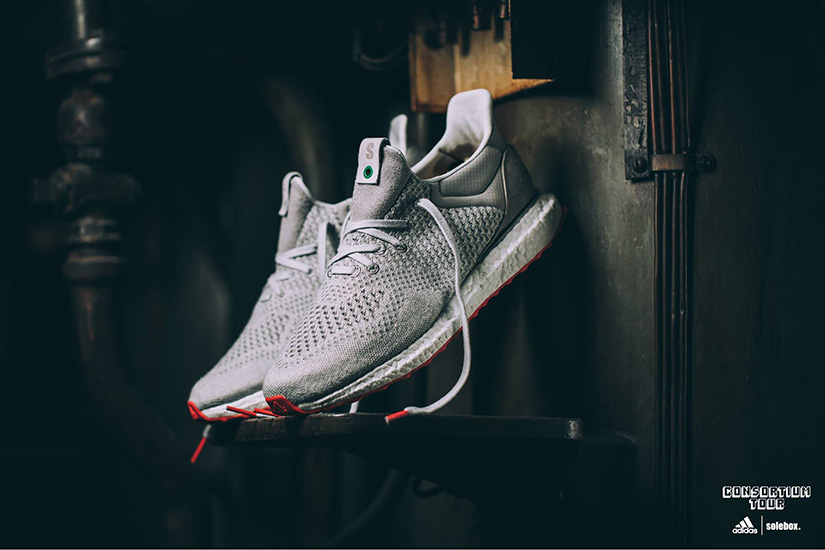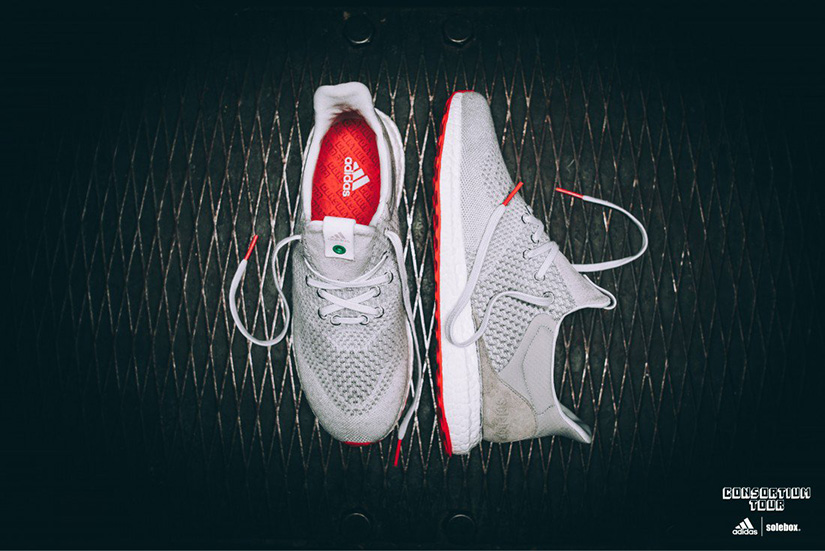 Diadora Titan x Extra Butter "Spaghetti Western"
Launch 26th March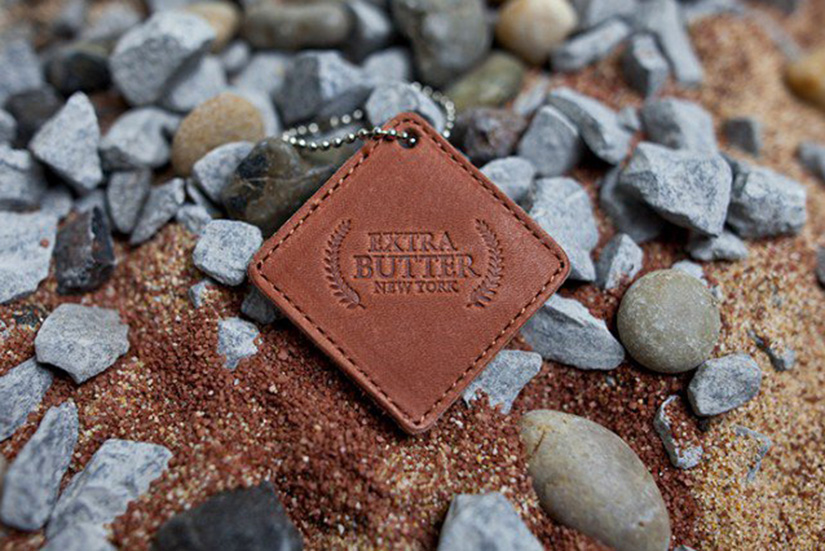 Presenting to you the first collaboration between Diadora and Extra Butter entitled the "Spaghetti Western" Diadora Titan. This made in Italy sneaker pays homage to the Spaghetti Western flicks that were popular in the '60s.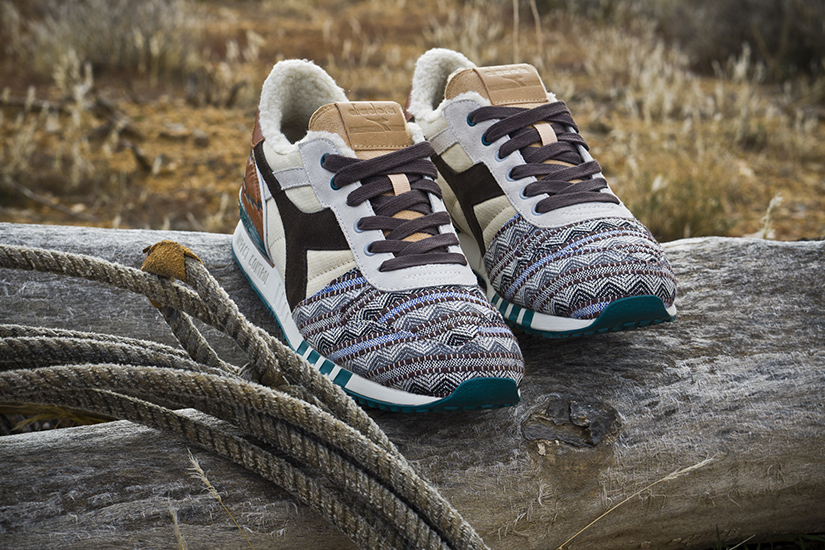 The films were famous for depicting "wild west" American settings but were actually filmed in Italy by noted directors like Sergio Leone. Similarly, these Diadora Titan IIs were crafted in Italy, but are sure to gain a following in the U.S. and abroad.
To drive the inspiration home, Extra Butter chose a number of interesting materials including an eye-catching southwestern poncho weave, chambray, saddle leather, goat hide skin, and a shearling liner. Each material was carefully selected as a nod to the style of attire worn by characters in the films.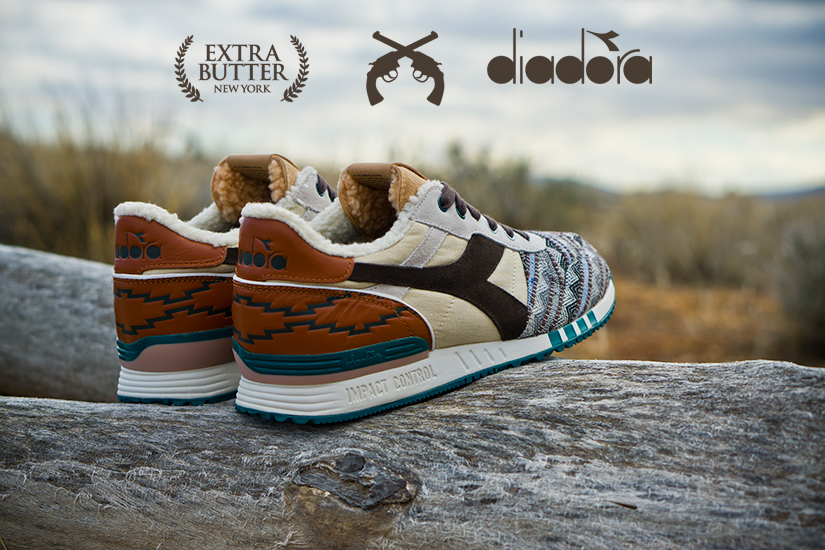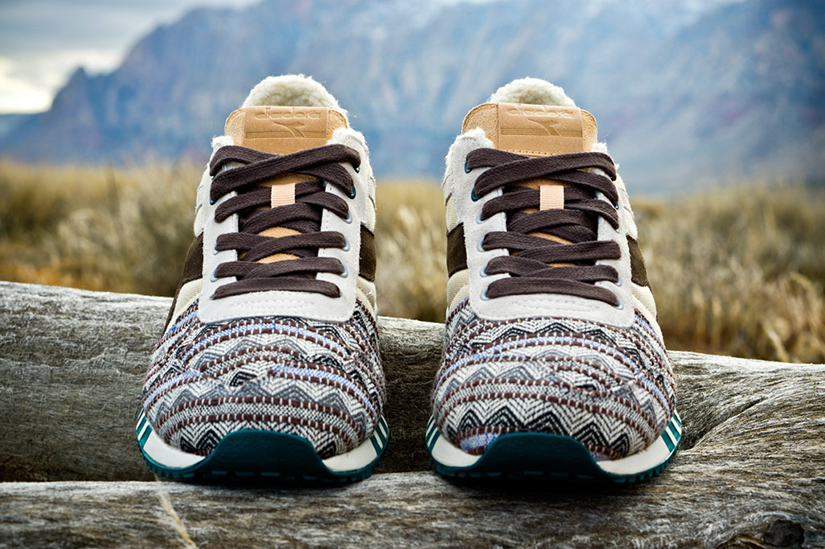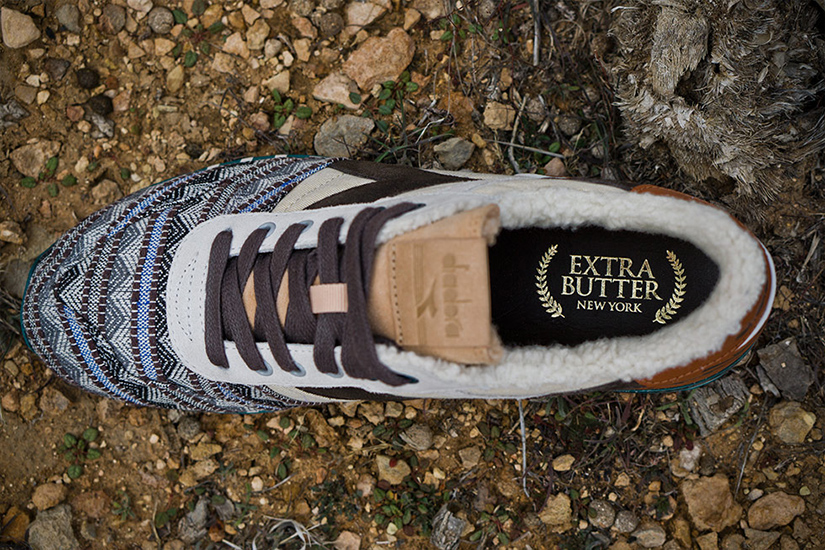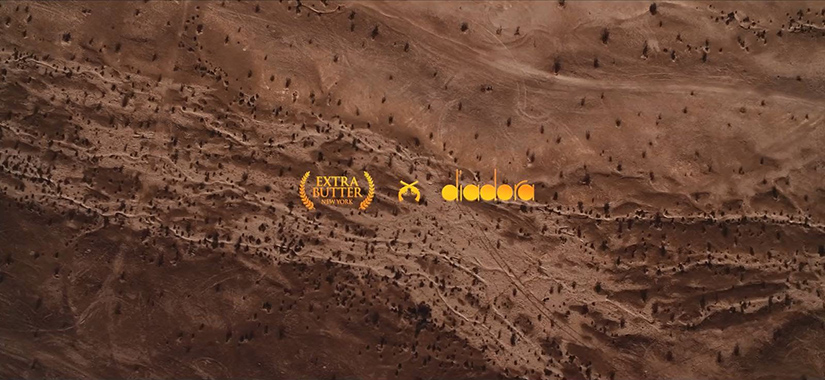 Asics Gel-Lyte V x Feature "Prickly Pear"
Launch 19th March
Las Vegas based sneaker boutique Feature have produced their first collaboration with Asics. Dubbed the "Prickly Pear" they've taken inspiration from their surrounding desert scenery, in particular the indigenous cactus to the area and the shoes namesake.
Utilising a tan leather, suede and nubuck upper with a cactus embossed texture on the leather toe. Detailing comes in the form of a tan to green gradient on the stripes, green speckling on the heel counter and laces as well as a gum rubber outsole – representing the desert sand.Come with cactus printed insoles.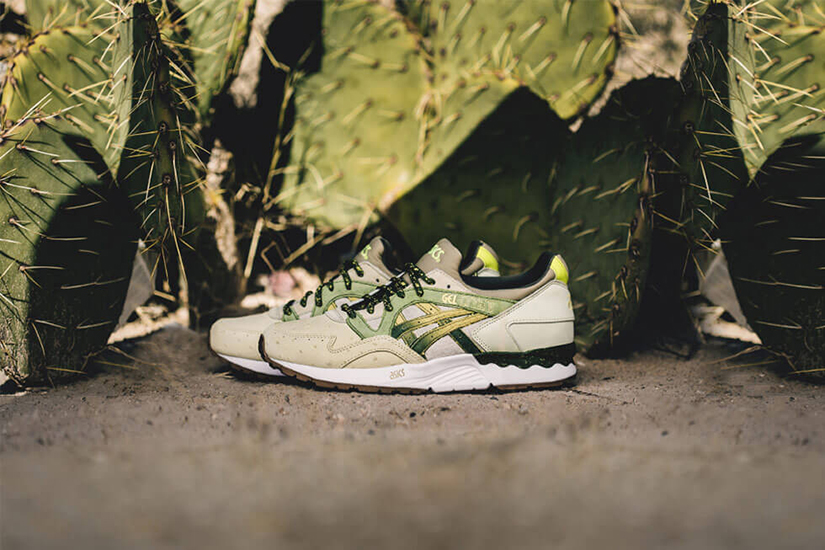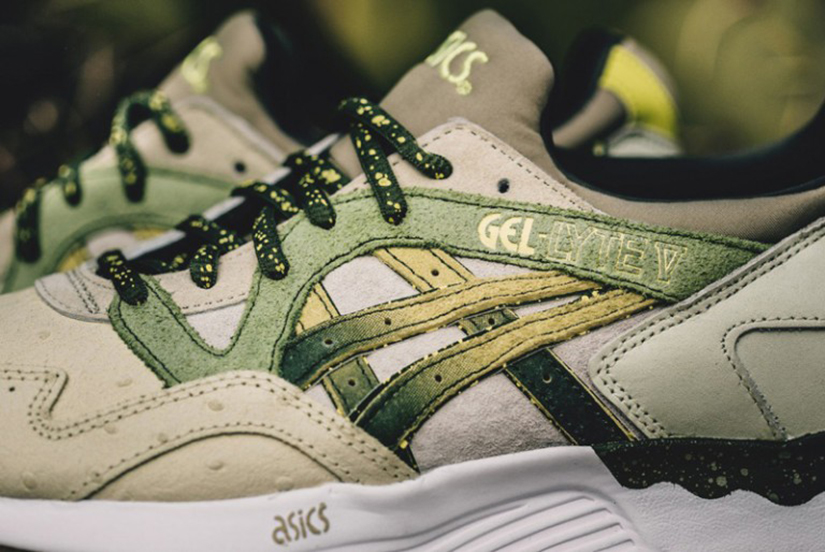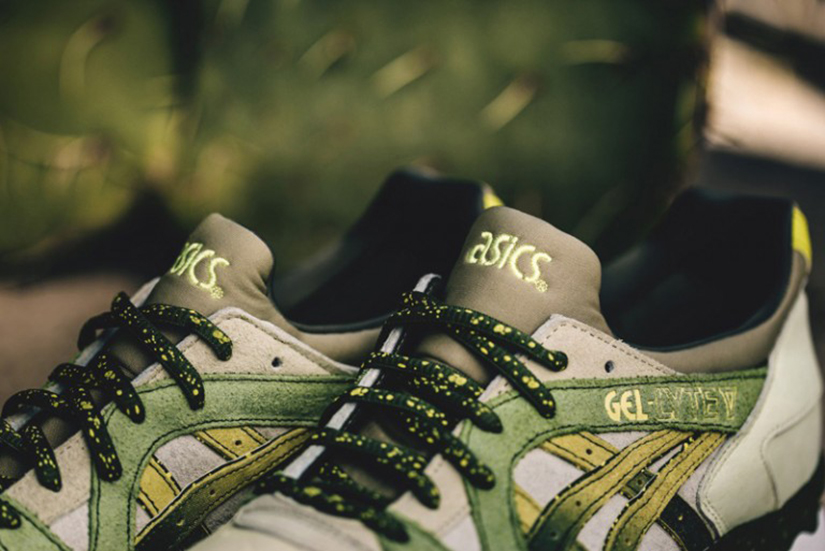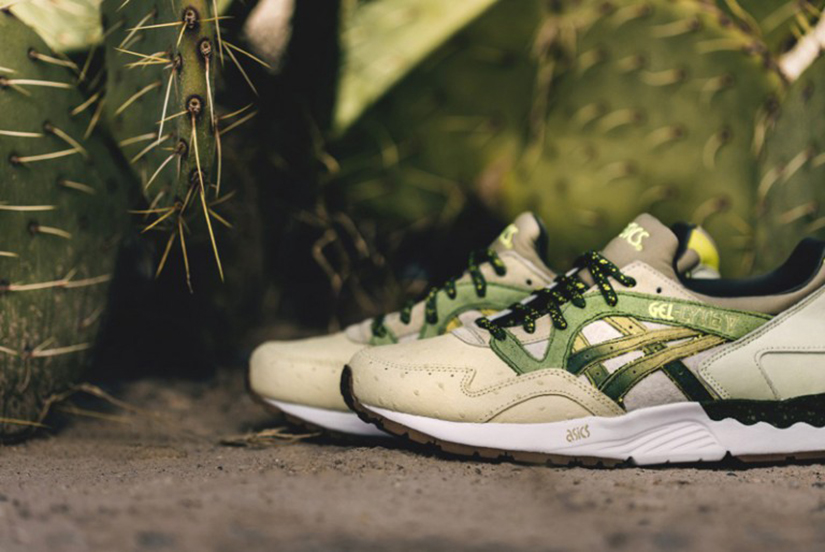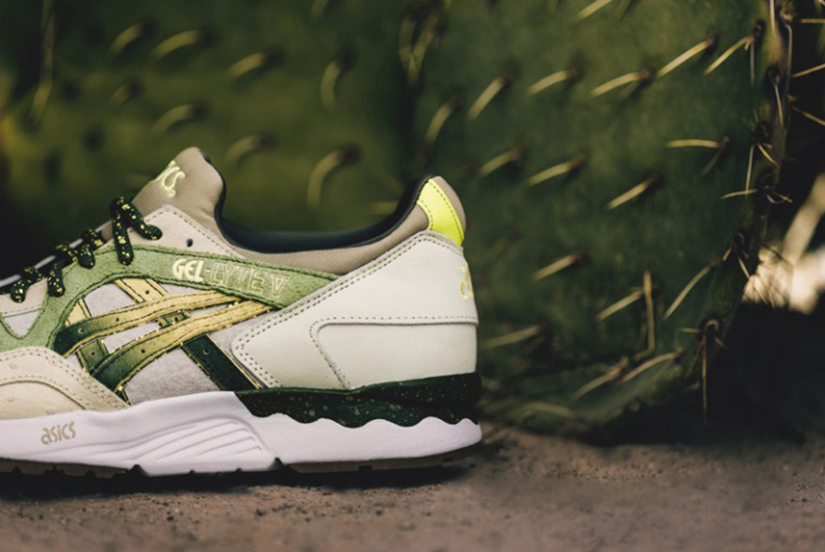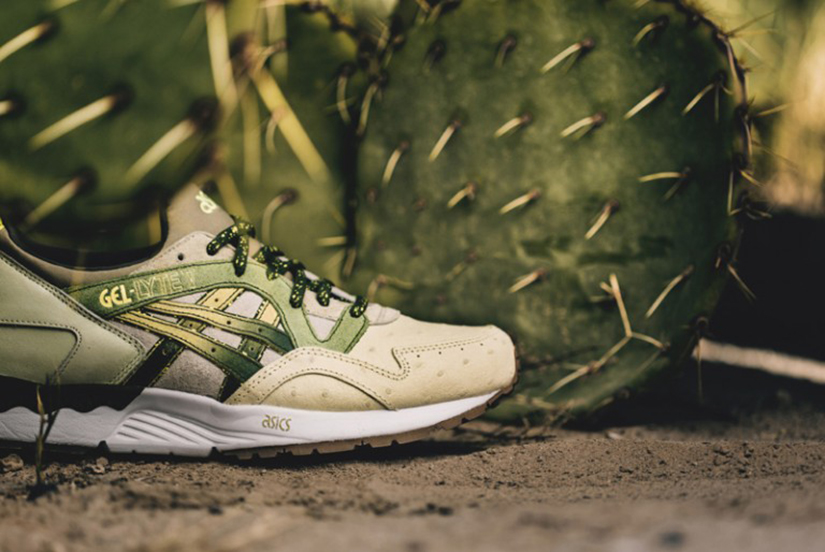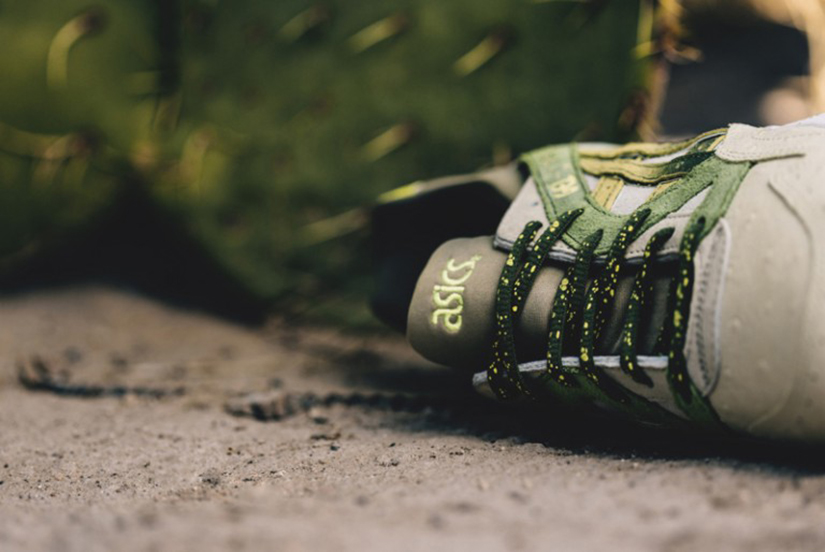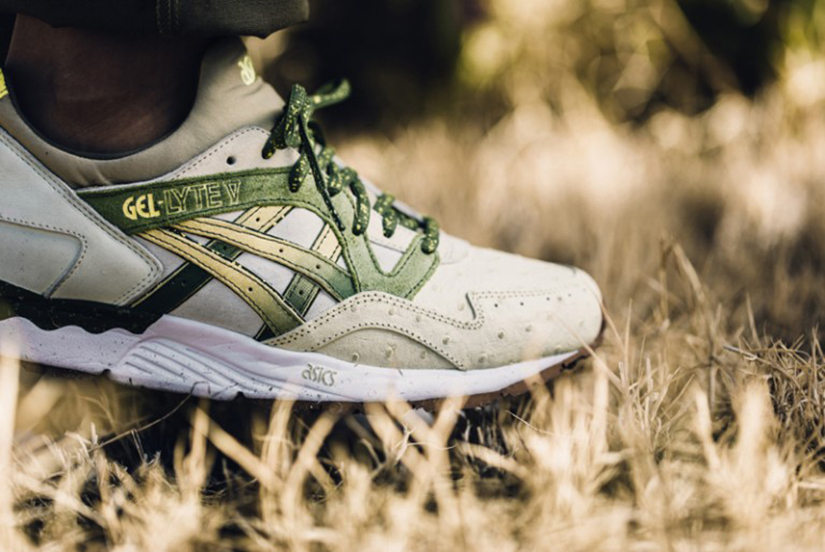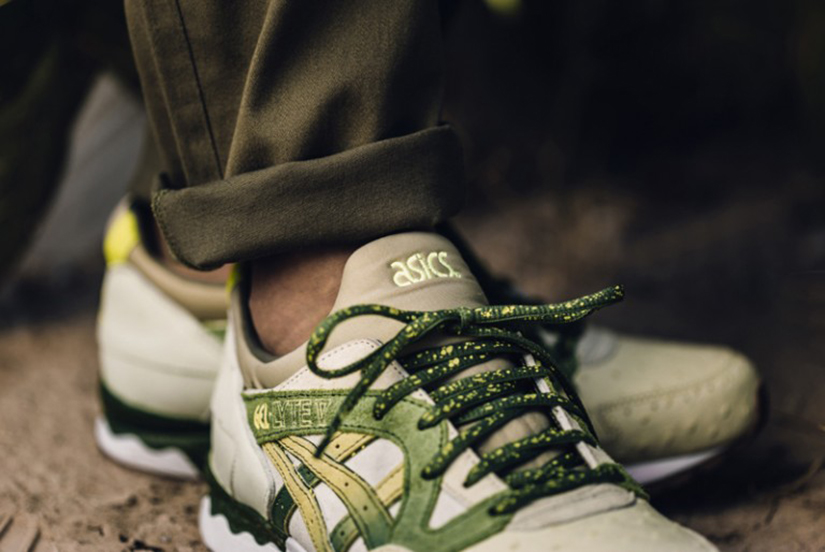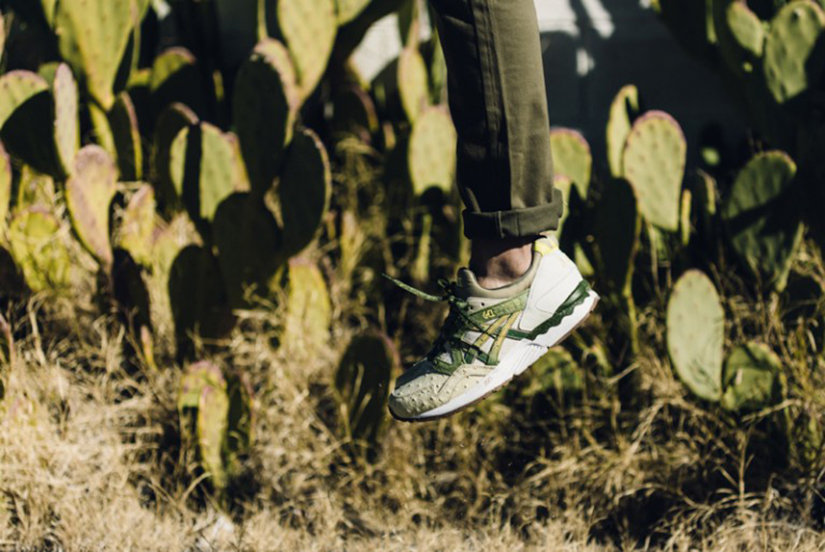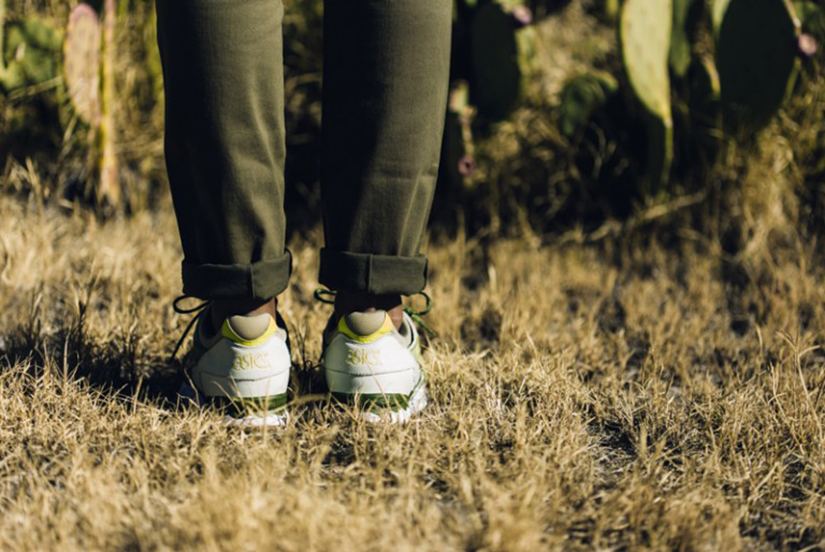 Adidas Consortium Tubular Doom PK "Special Forces"
Launch 19th March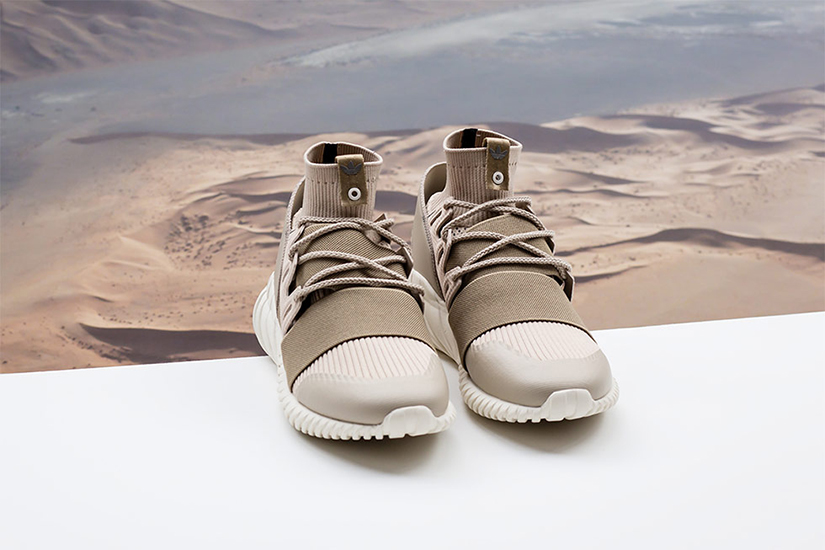 The sand-colored sneaker takes inspiration from technical equipment used by special forces – a field where one can't settle for compromises.
As with their elite gear, the requirements for state-of-the-art footwear move alongside the lines of functionality, comfort, and durability. Add that to today's often demanding 3-Dimensional inner-city terrain where distance, depth and height define a new challenging surrounding for our everyday lives. In this maze of fractal environments, the special take on the Tubular Doom guarantees maximum maneuverability in any situation, in any direction.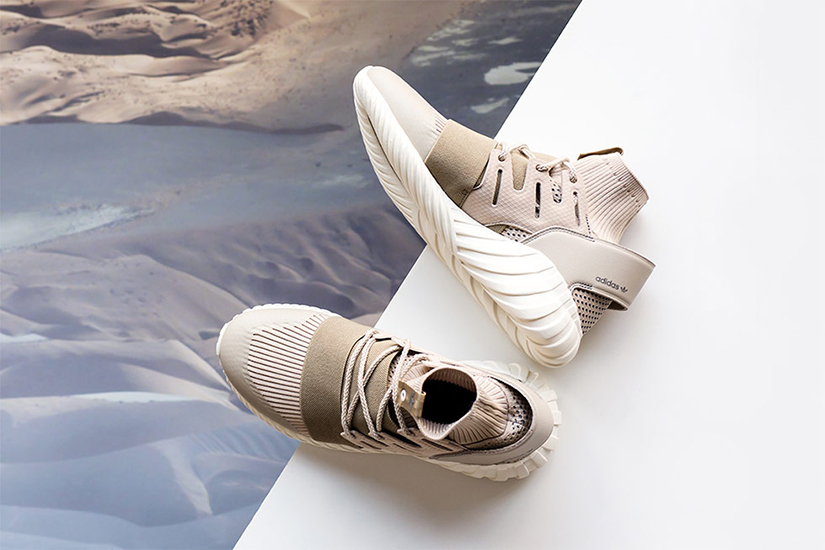 On the intersection of design and performance, the adidas Consortium Tubular Doom PK stands for deserts and urban spaces alike. Both are challenging landscapes where one has to adapt to a variety of sometimes demanding conditions. For extra motion on turf along the way, the adidas Primeknit construction – as well as its bold midfoot elastic straps – guarantee freedom and stability.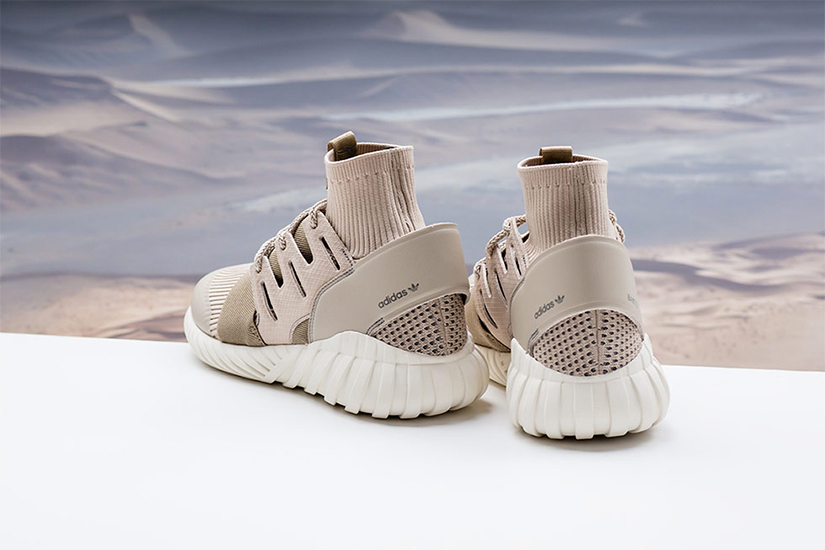 Nylon ripstop side panels add another technical layer to the clean, yet sophisticated silhouette. Finished off by a white outsole, the highly versatile execution makes this a stand-out release, adding to adidas' recent track record of spot-on innovations. Other details include military-inspired branding on the heel straps, an extra set of laces, as well as the Consortium branded insole.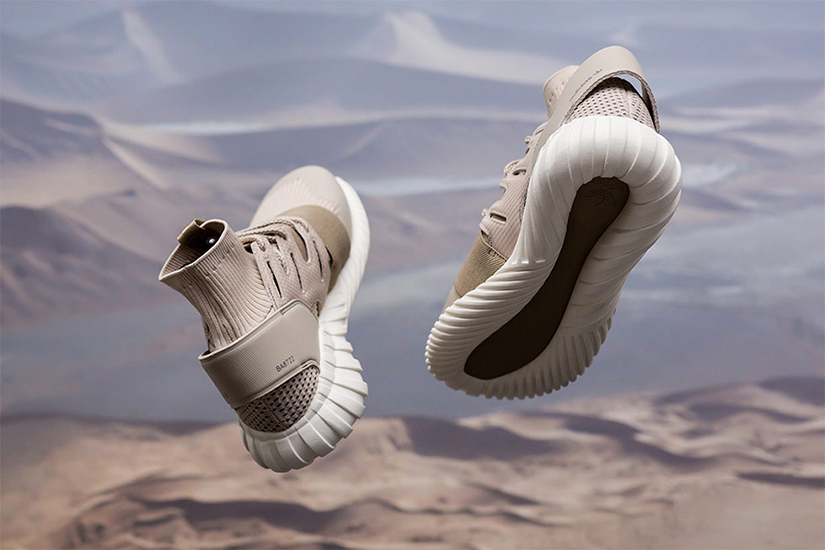 Once again, adidas Consortium taps into new spheres off the beaten path with its latest addition to the Tubular Doom family. And similar to the world's top military units, one has to come prepared in unconventional terrains. Because after all, the only way to lead is still to go first.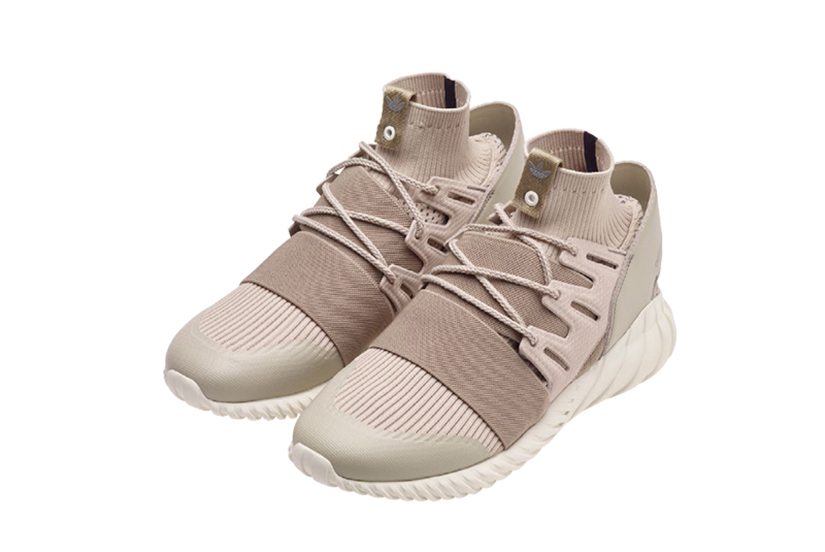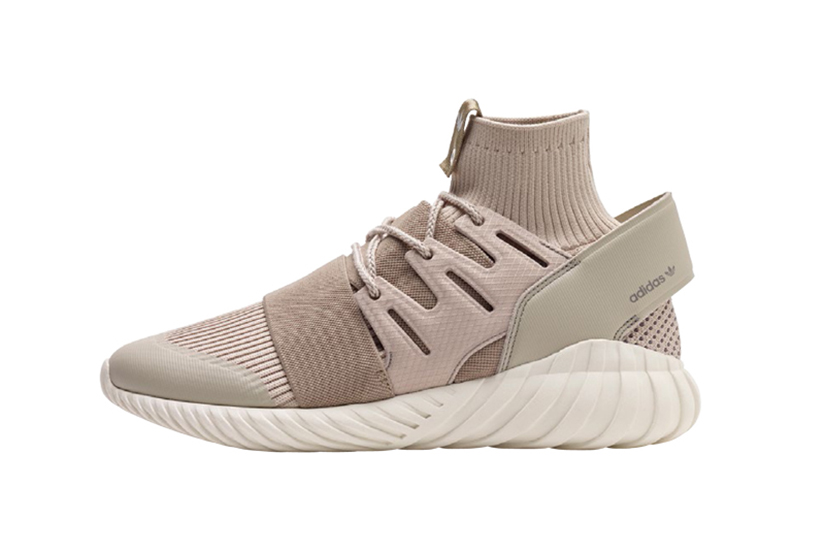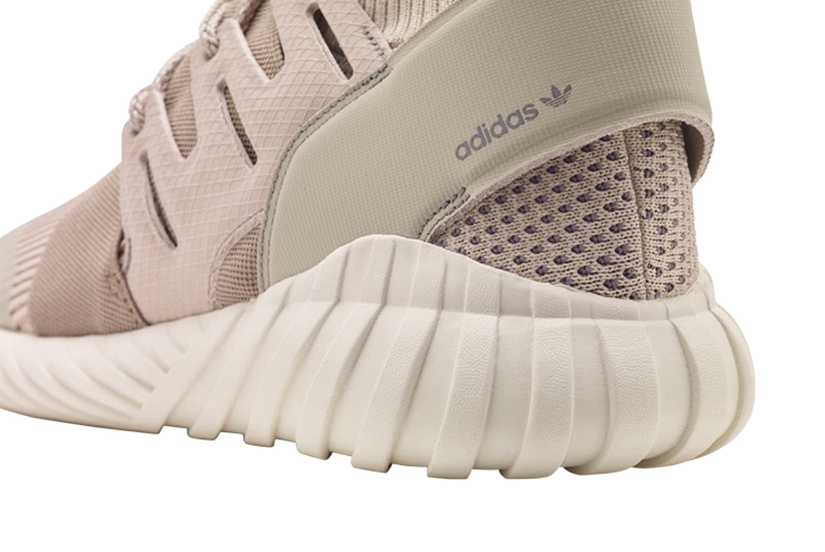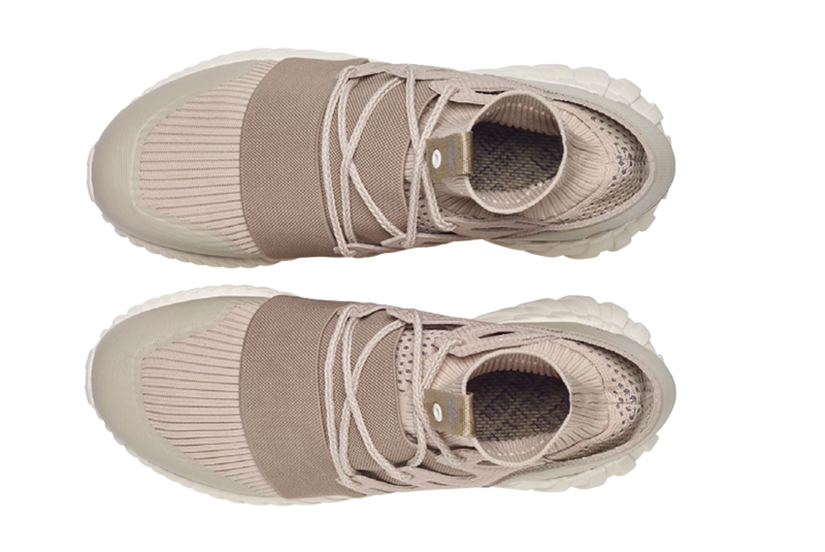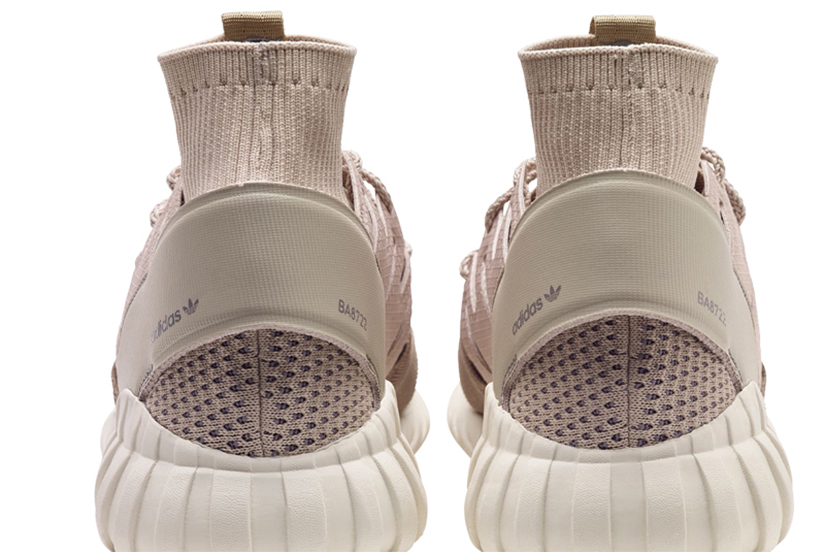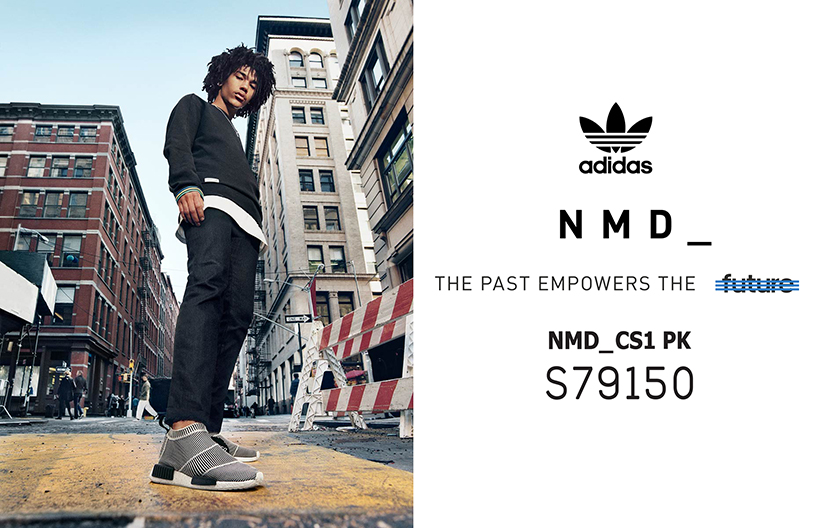 Adidas Originals NMD_CS1 Primeknit City Sock
17 . 03 . 16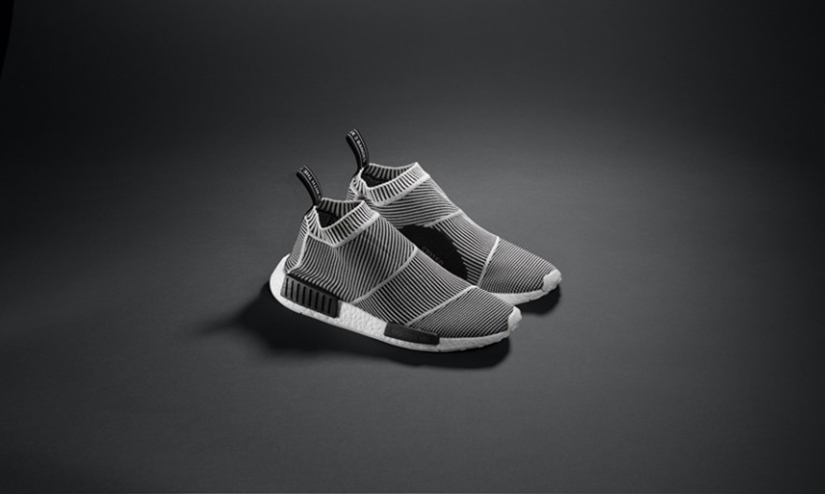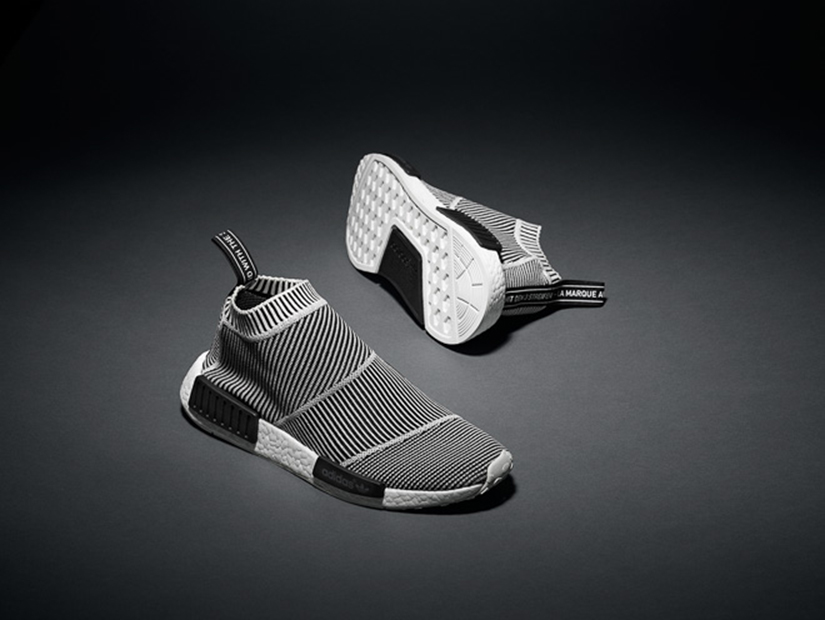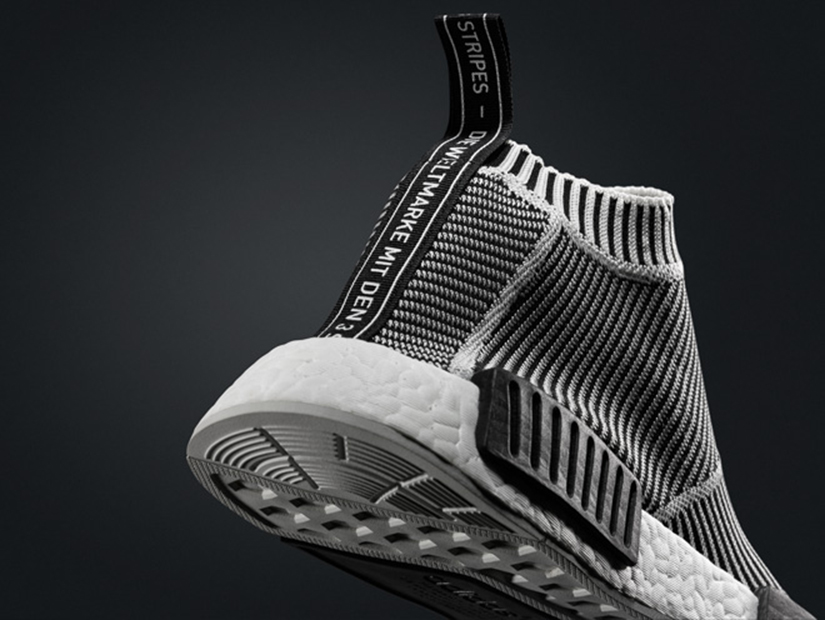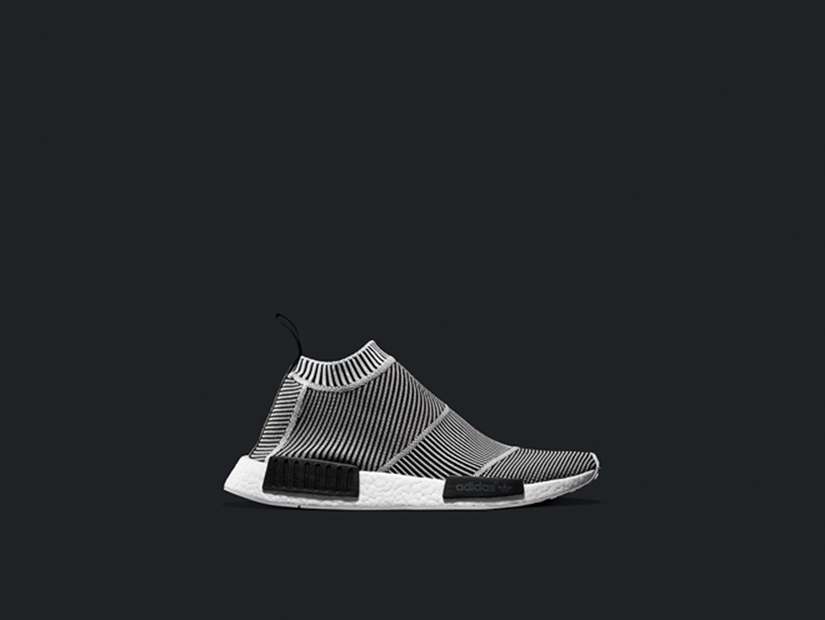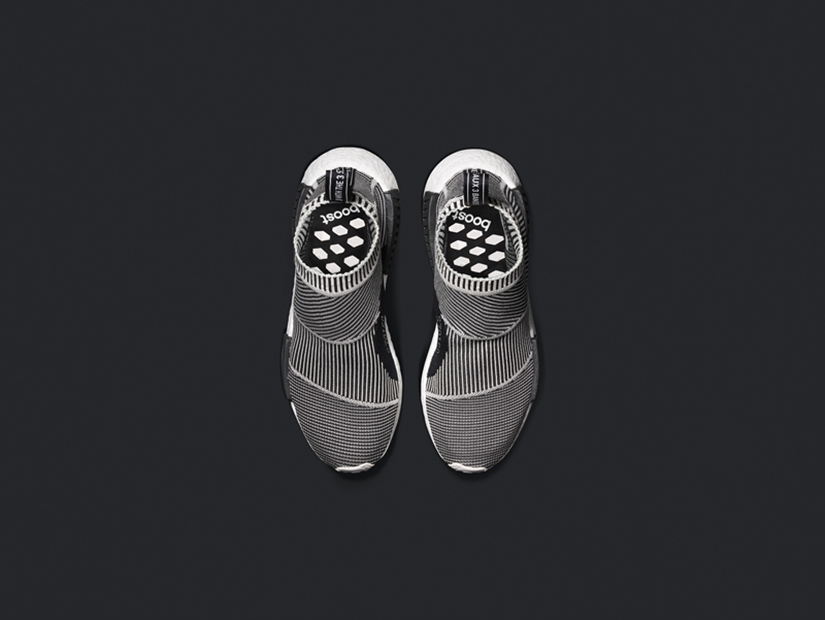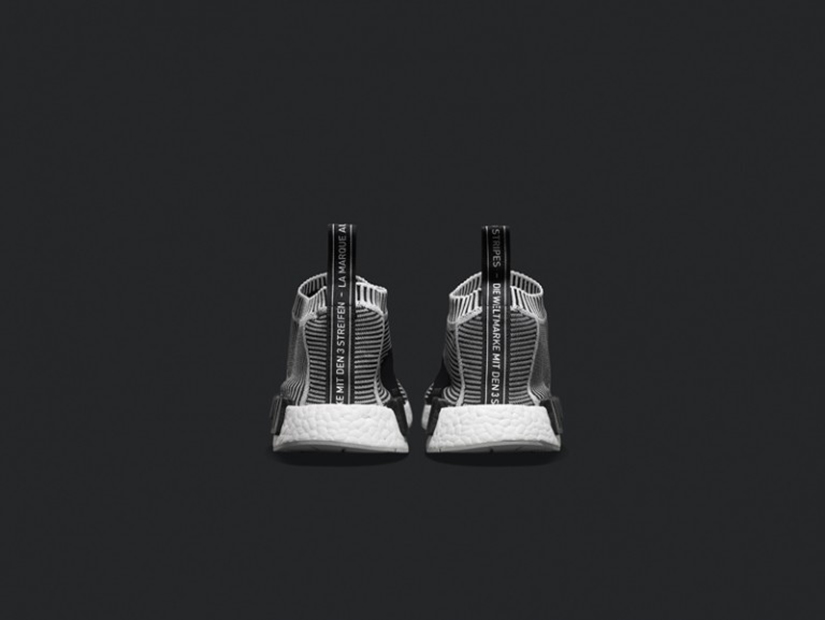 Nike Air Max 1 "Safari"
Launch 14th March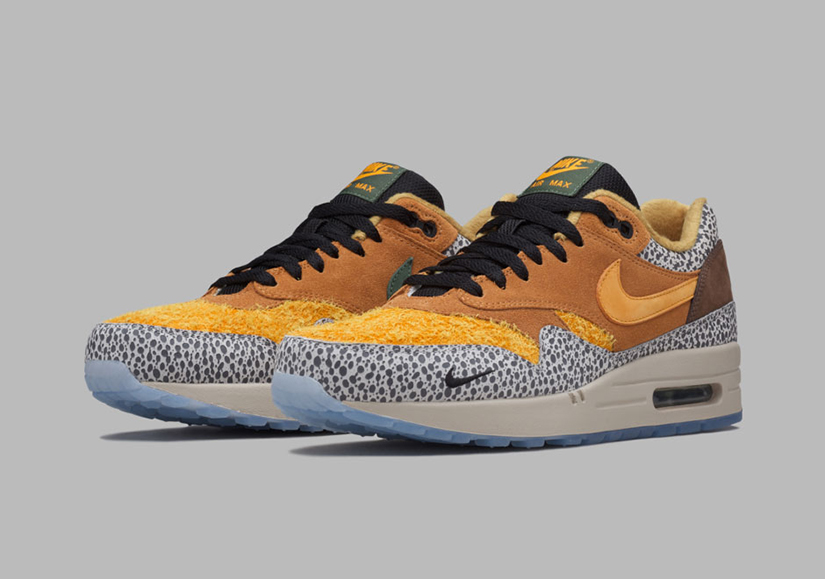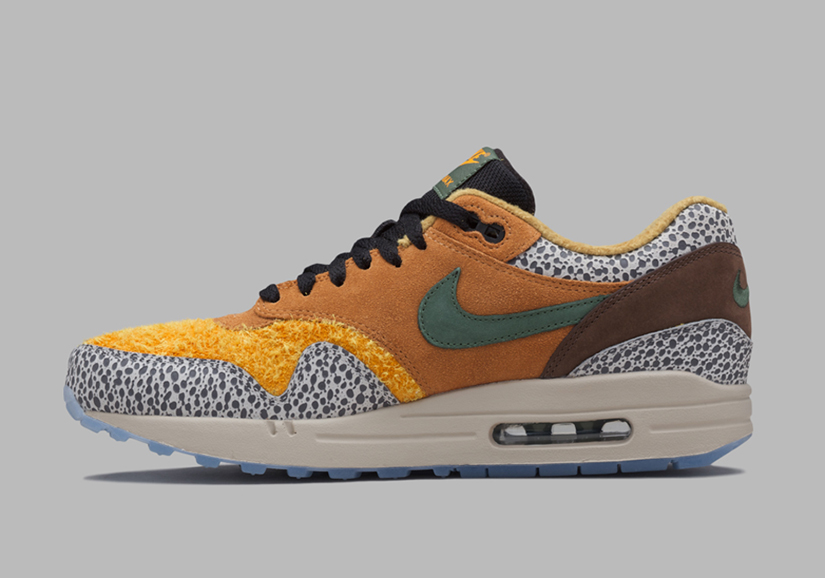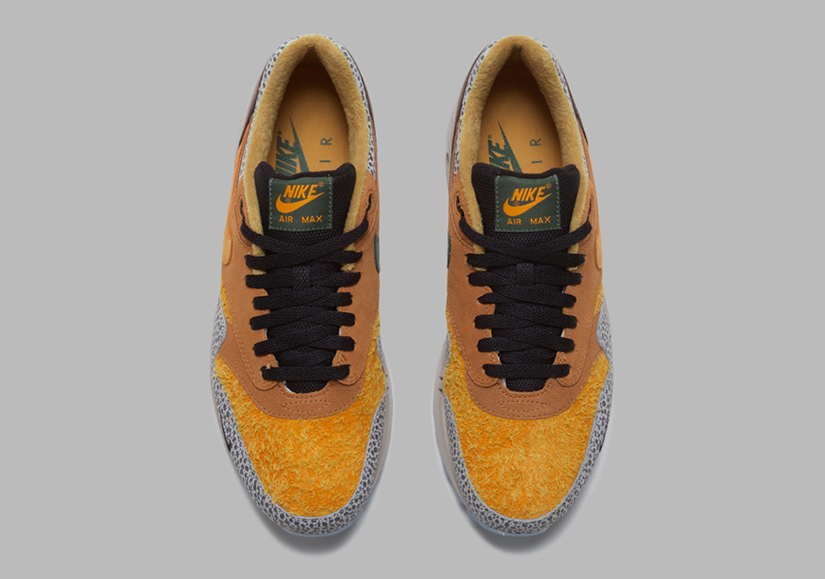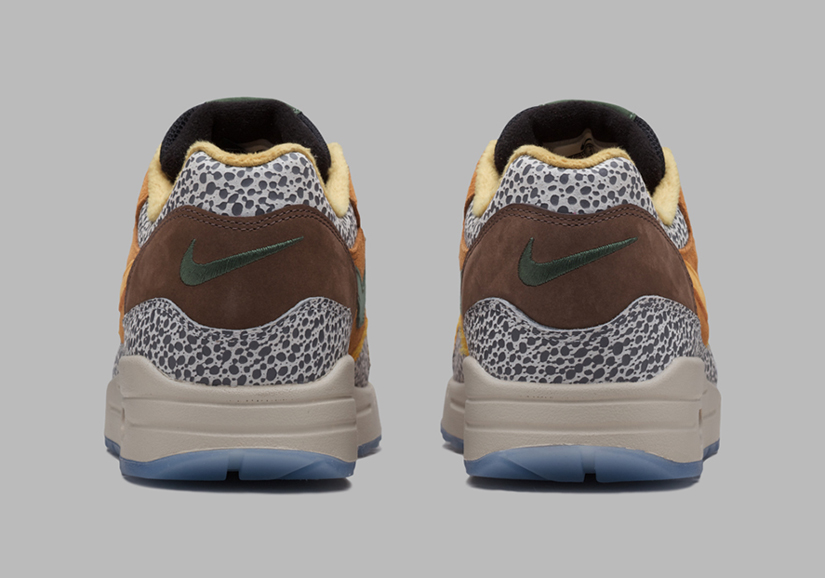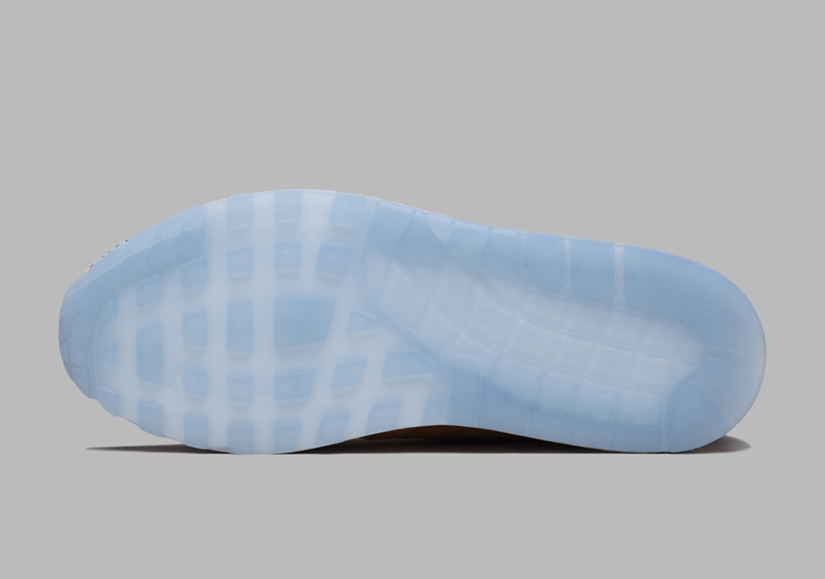 Nike Sock Dart
11.03.16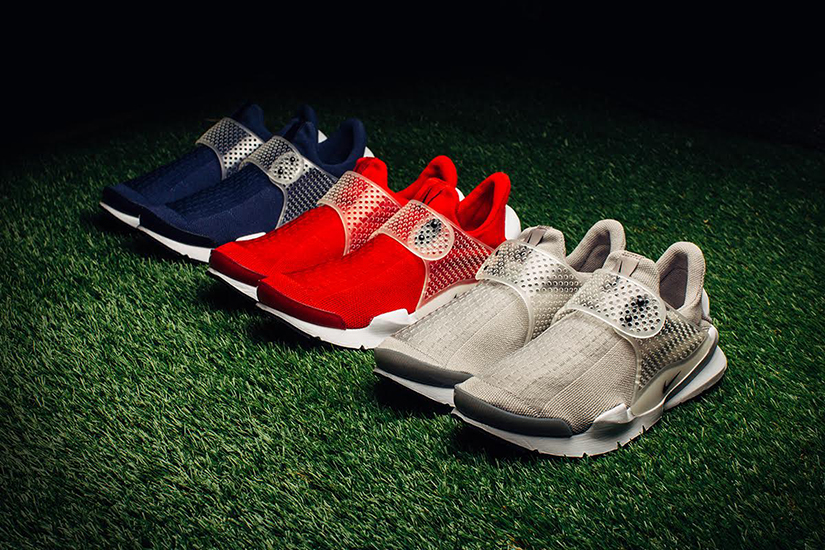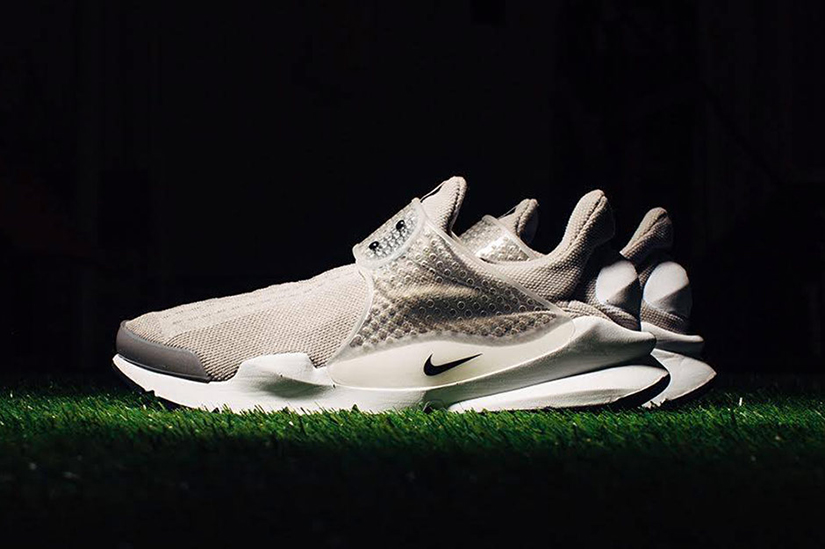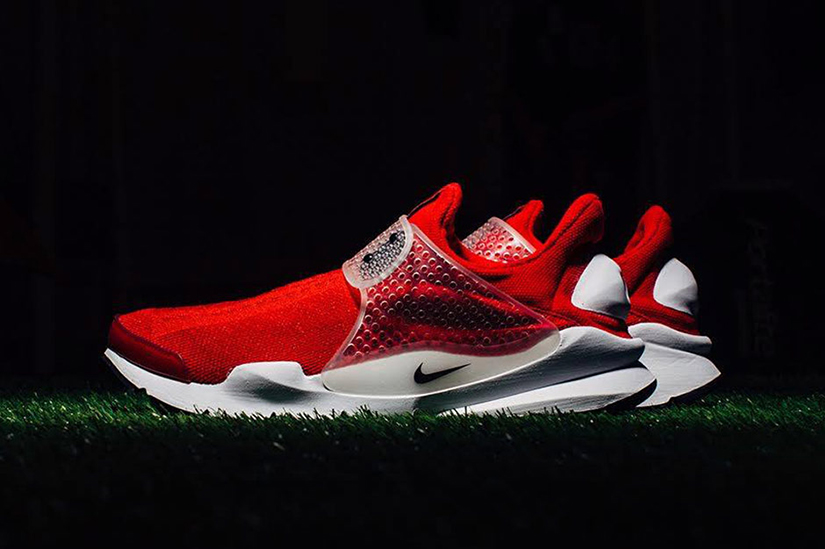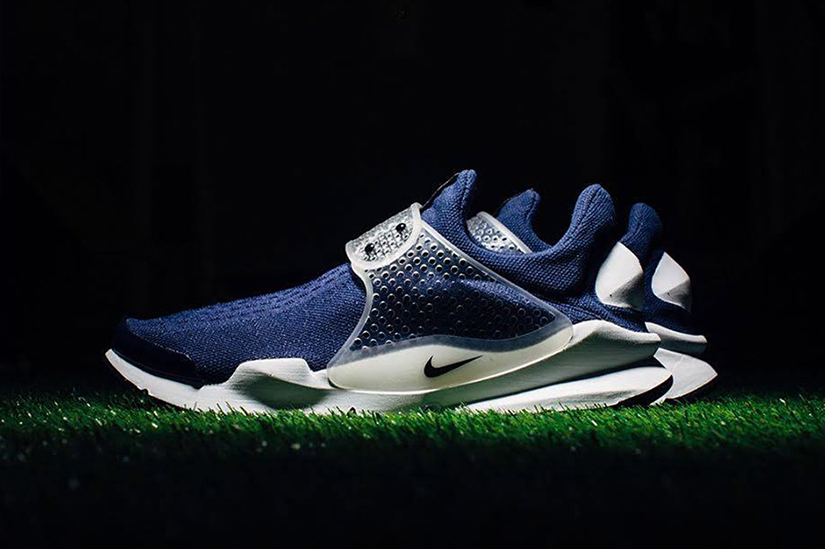 Nike Air Presto GPX "Tropical"
Launch 11th March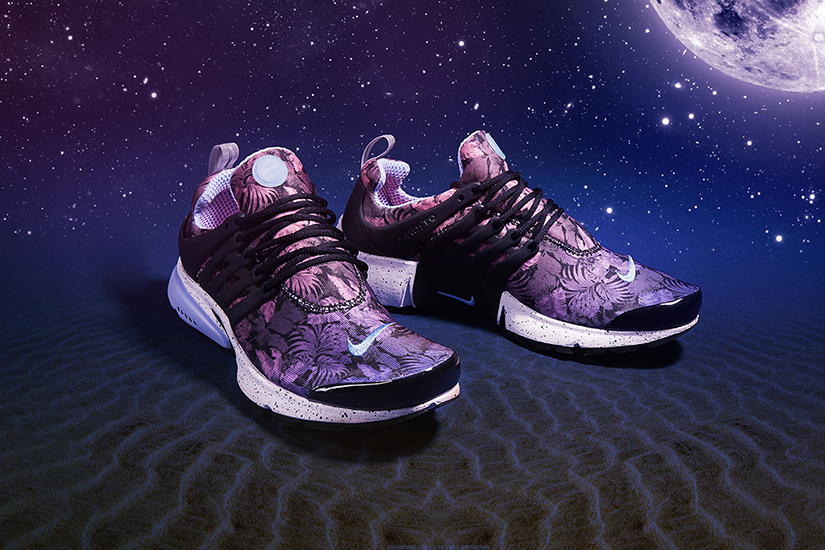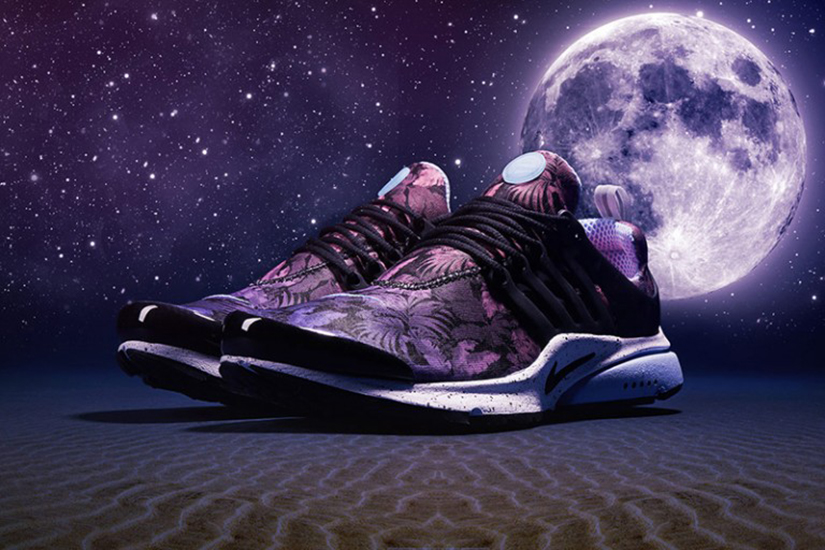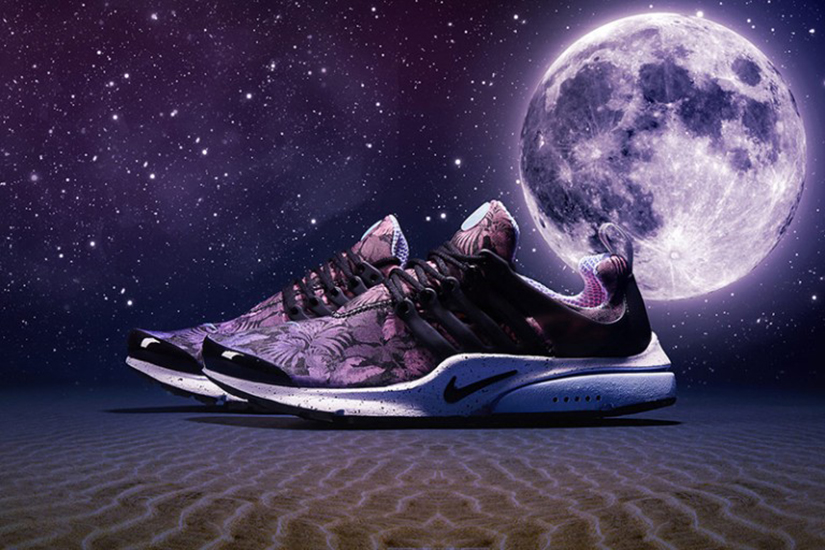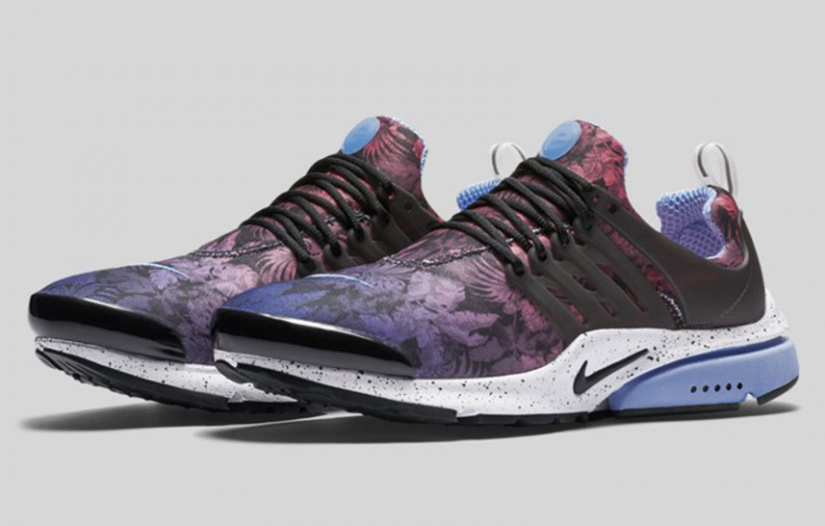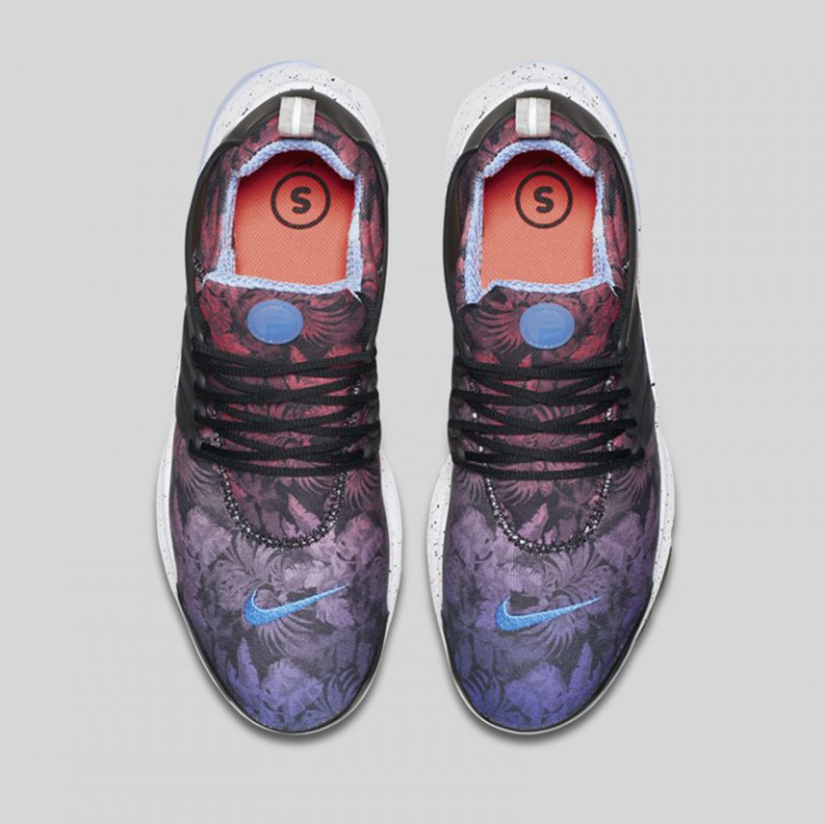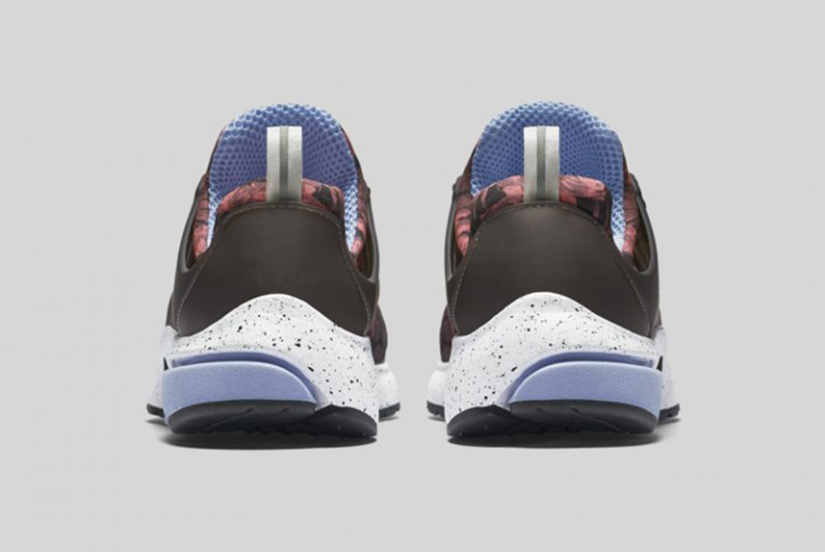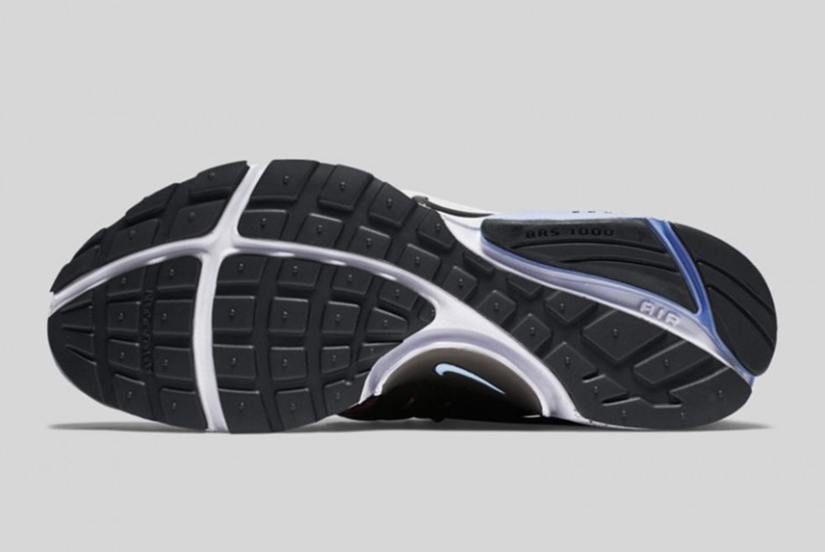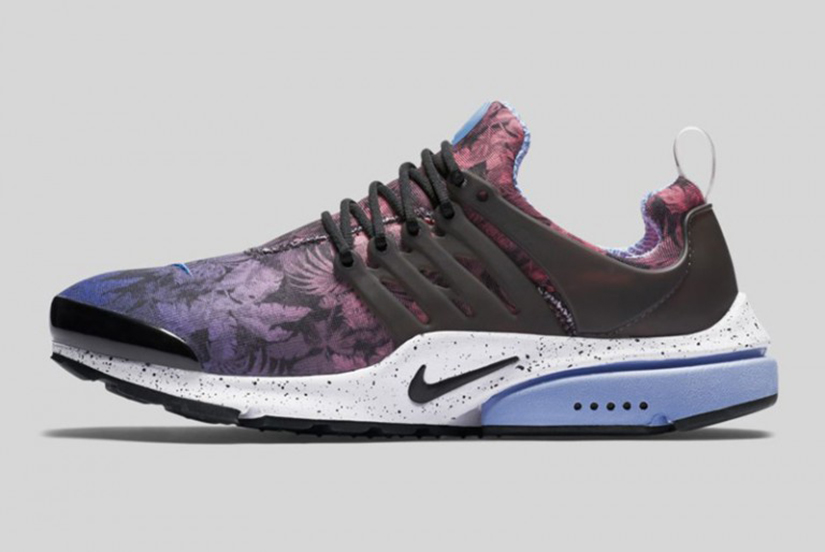 Asics Gel-Lyte III x CLOT "Sand"
Launch 5th March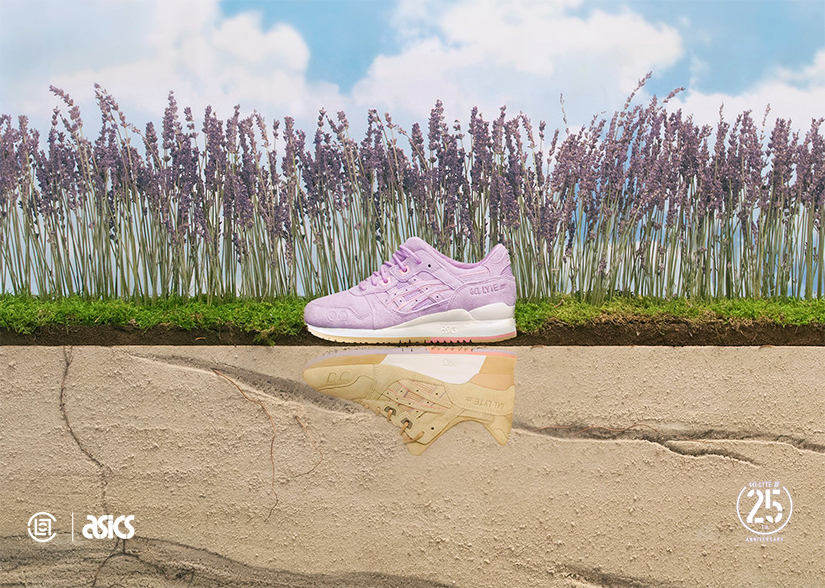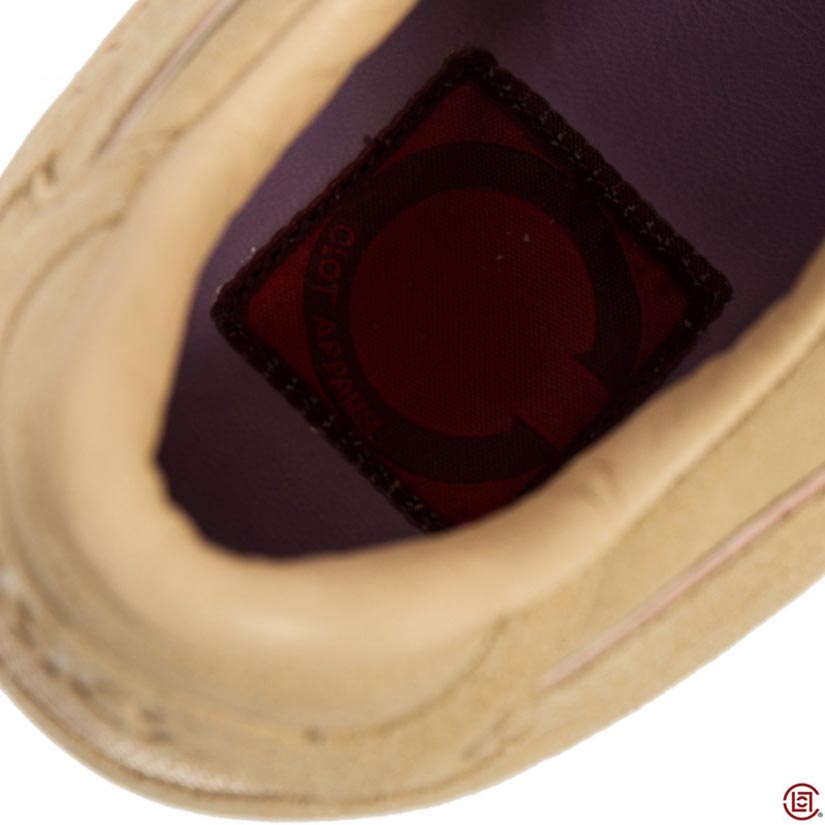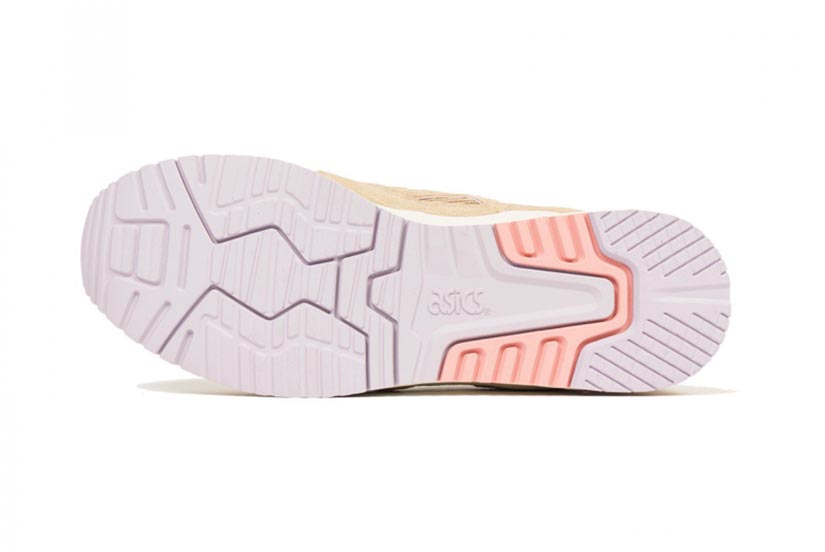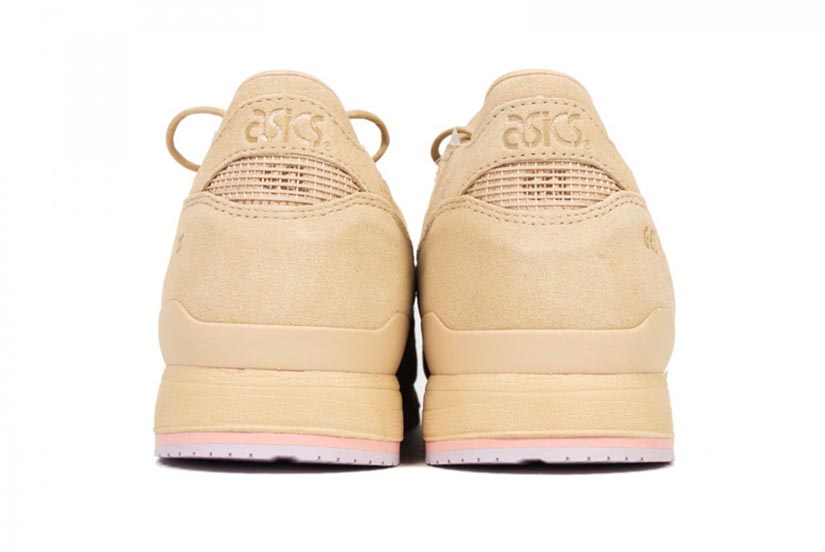 Nike Air Presto SE QS "Safari"
Launch 5th March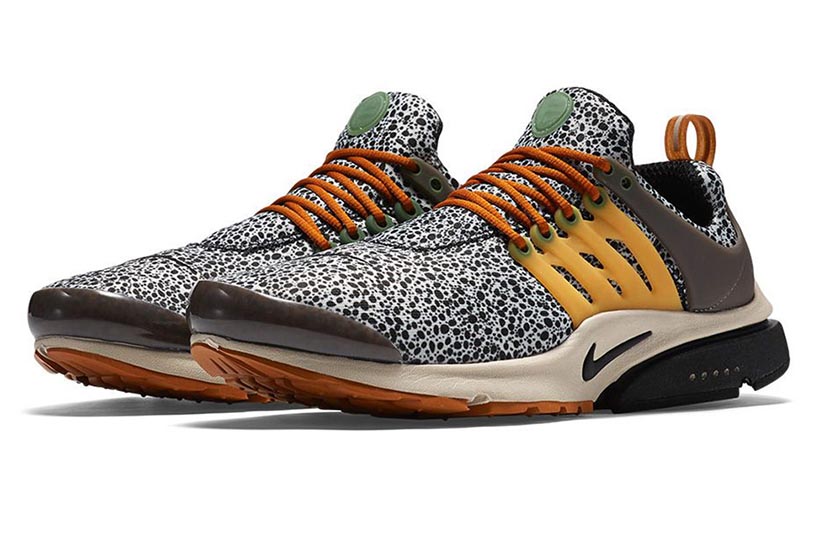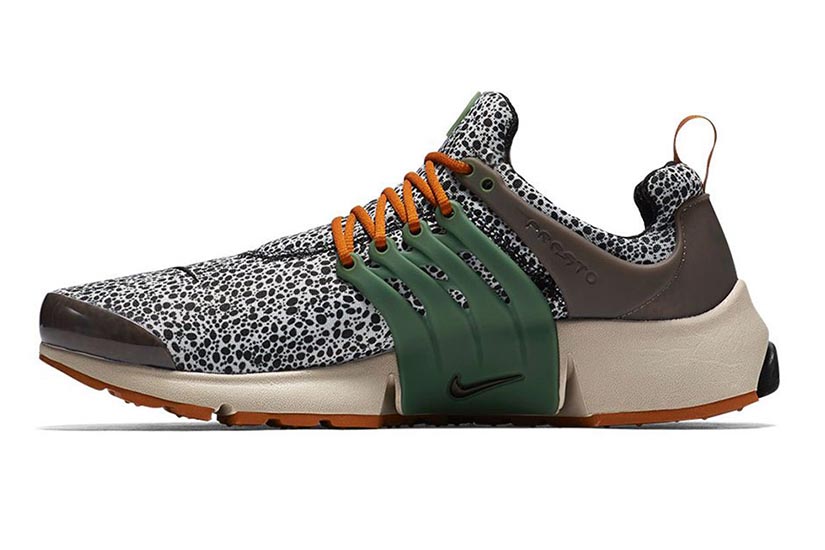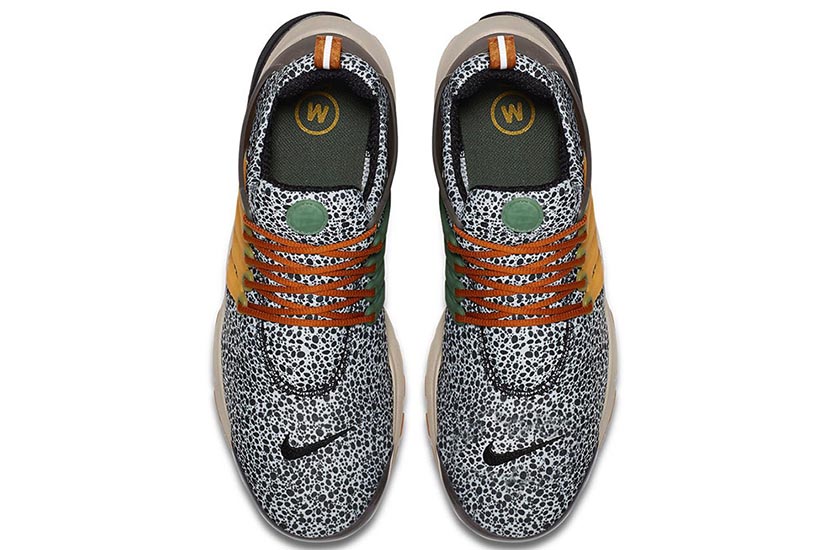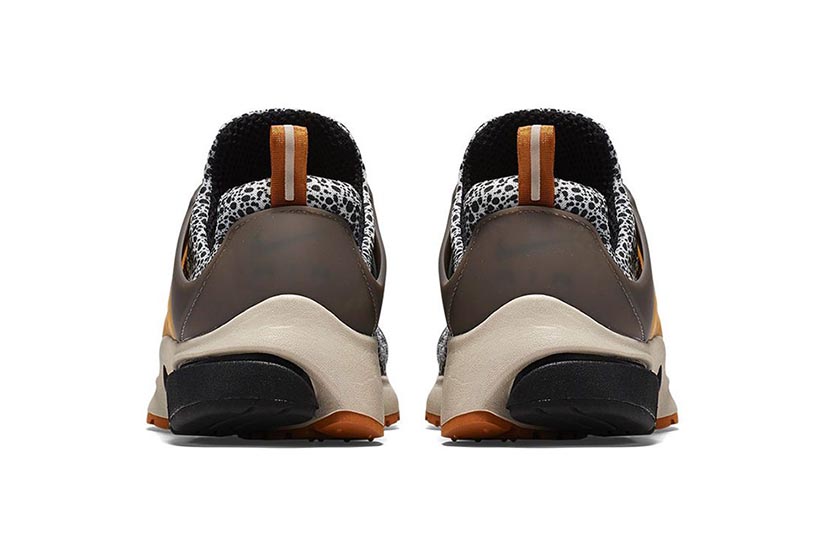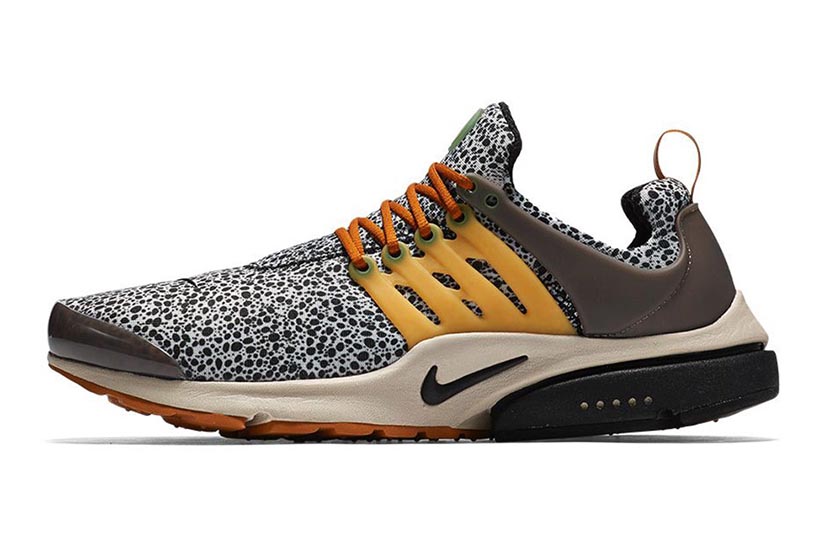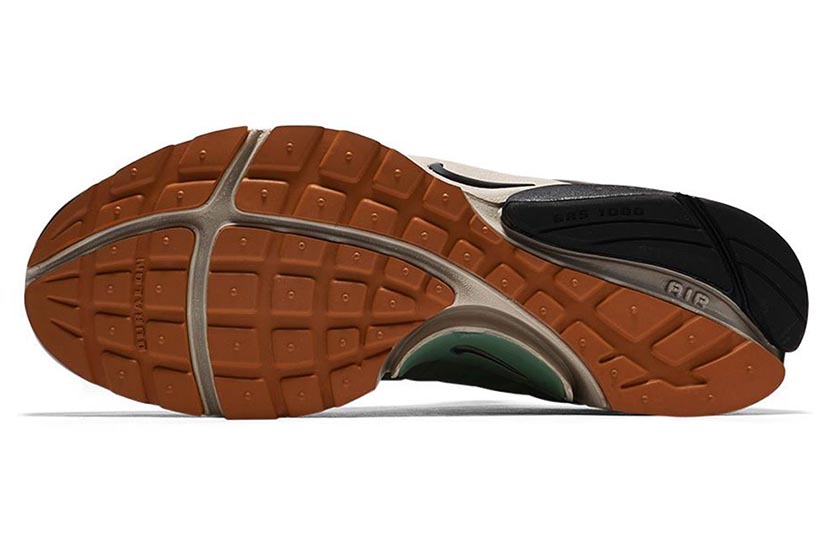 Nike Air Presto GPX "Khaki"
Launch 4th March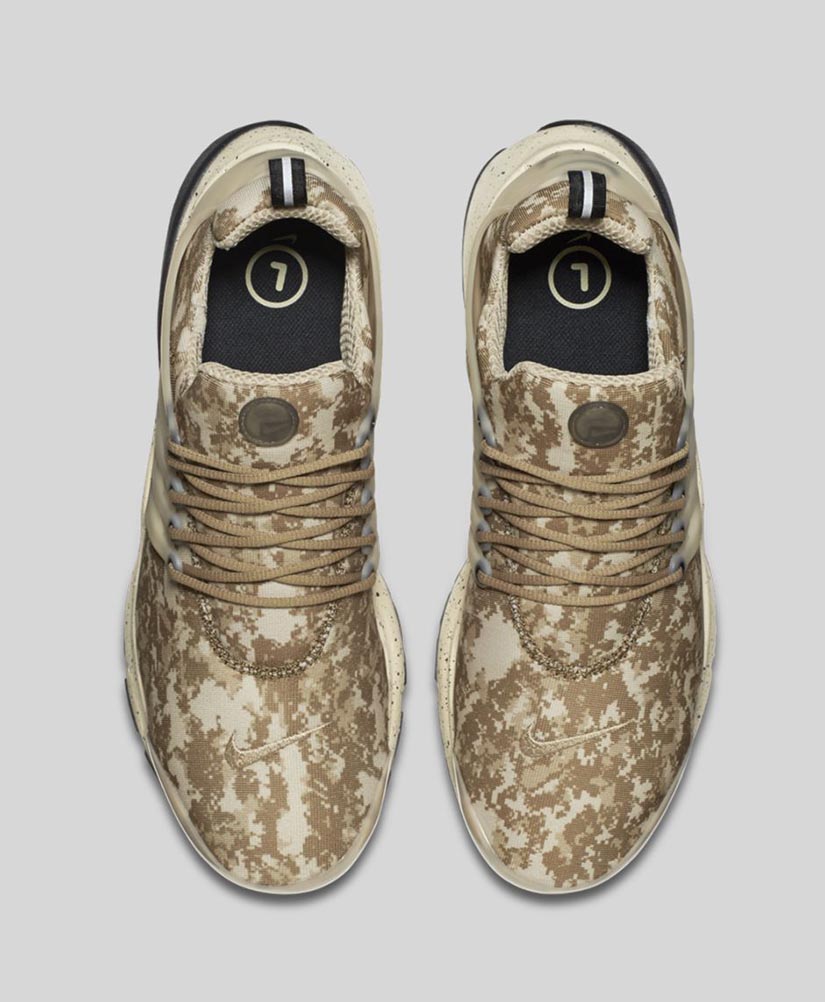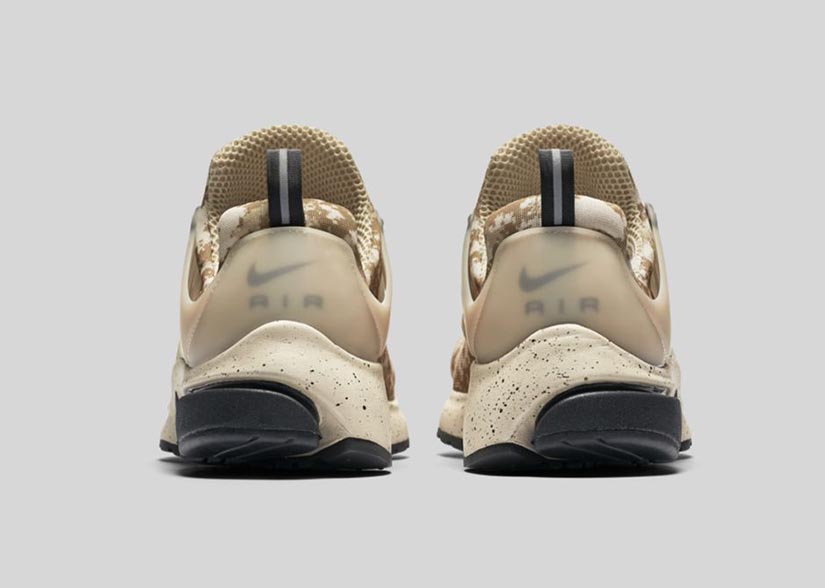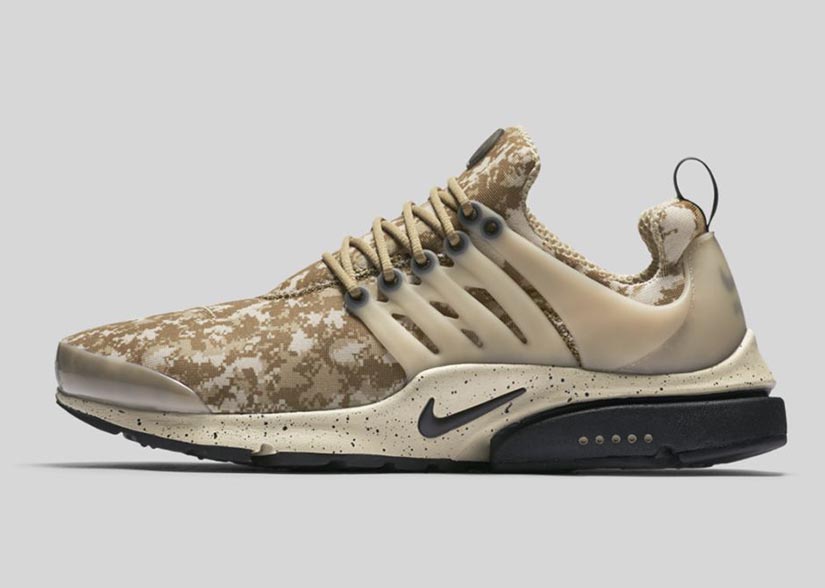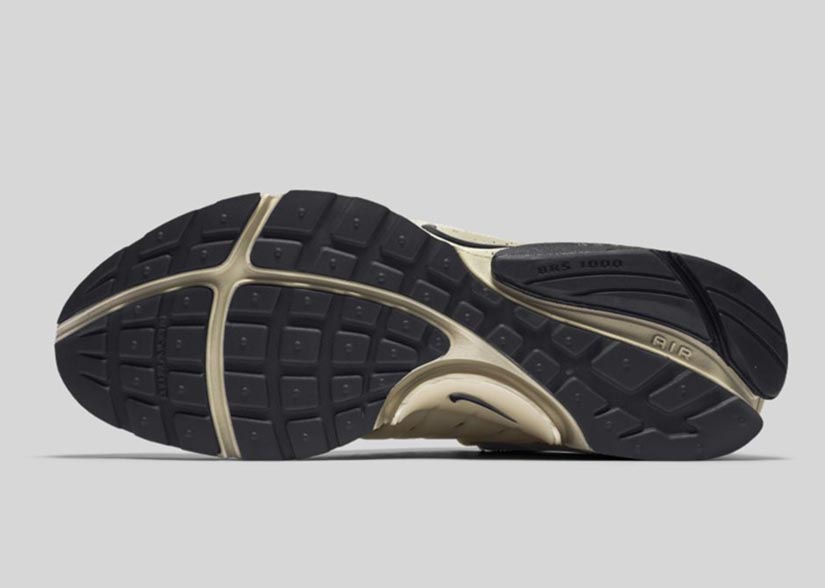 Nike Sock Dart "Tech Fleece"
Launch 4th March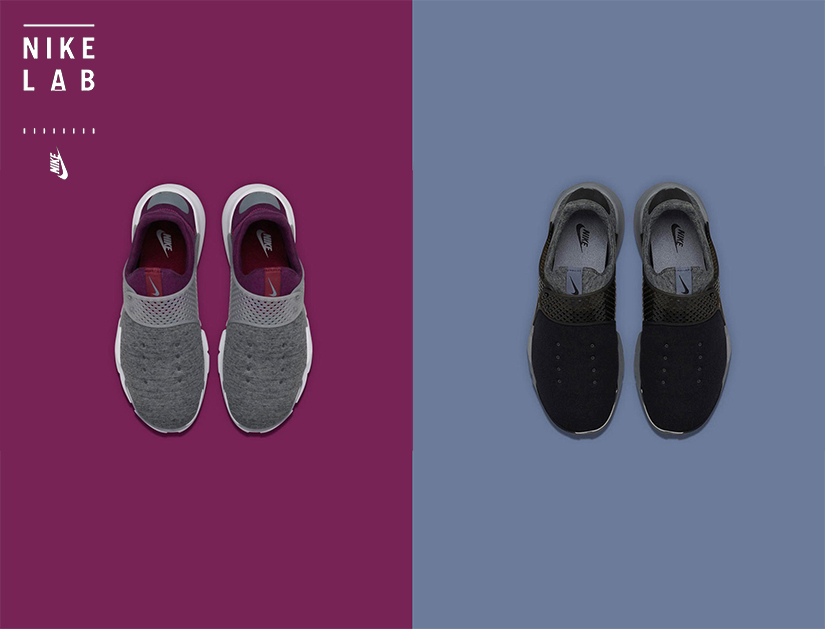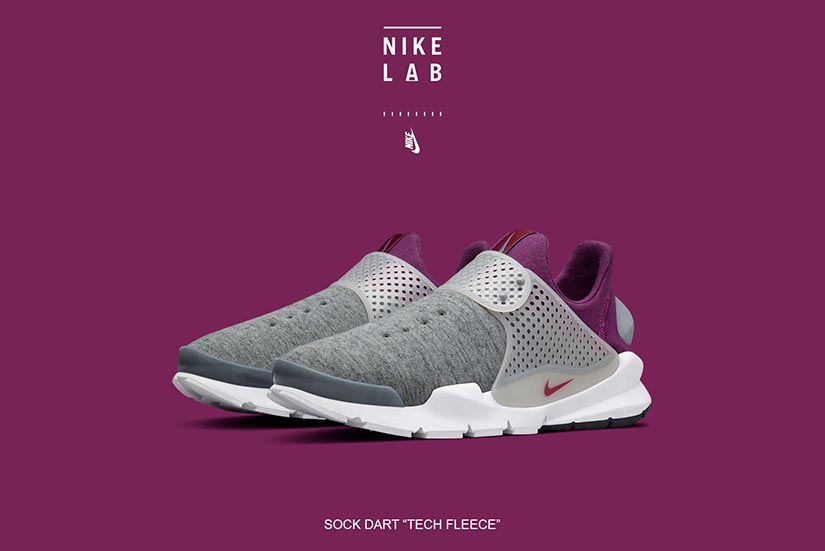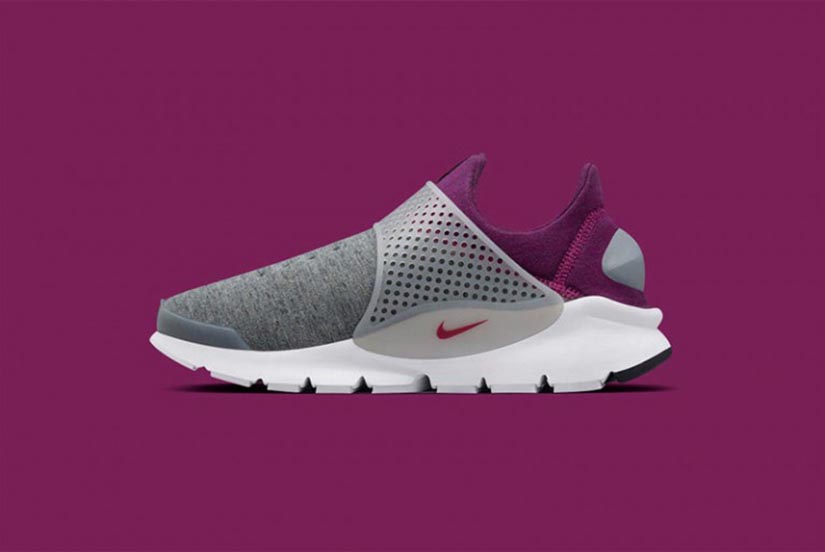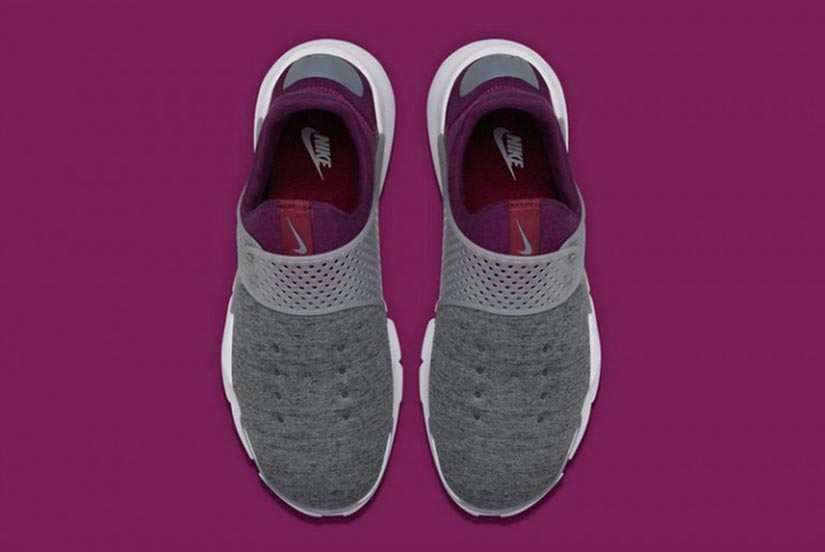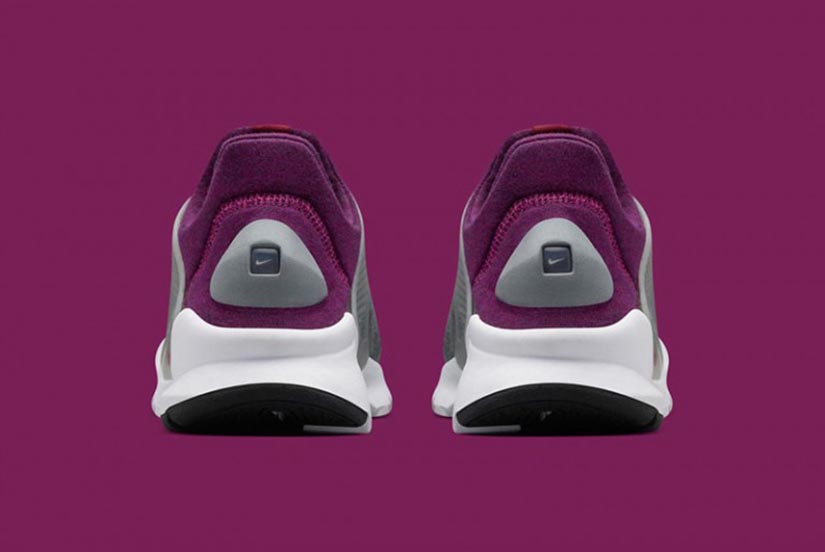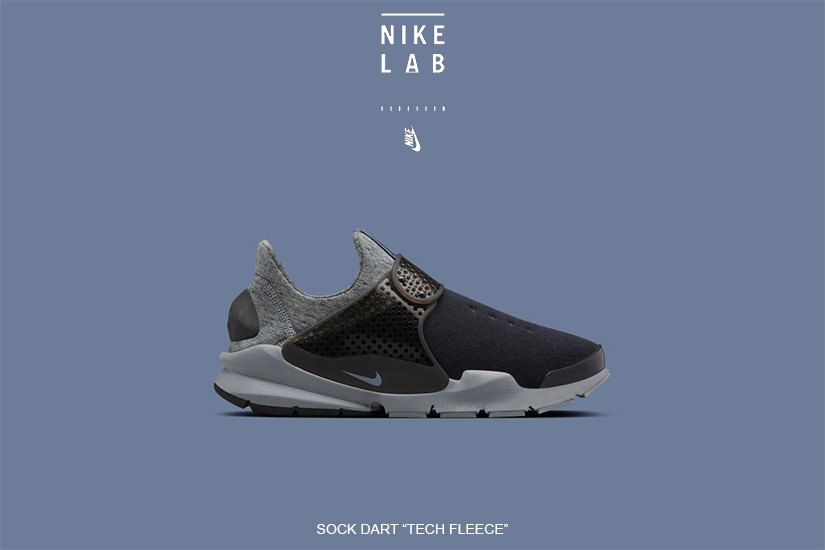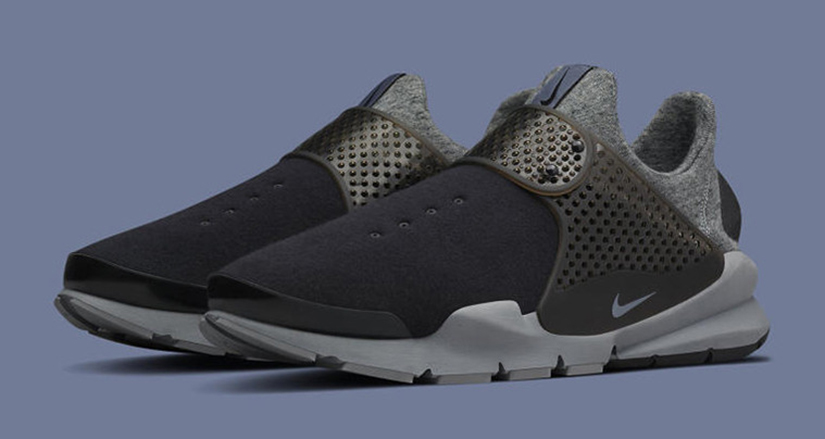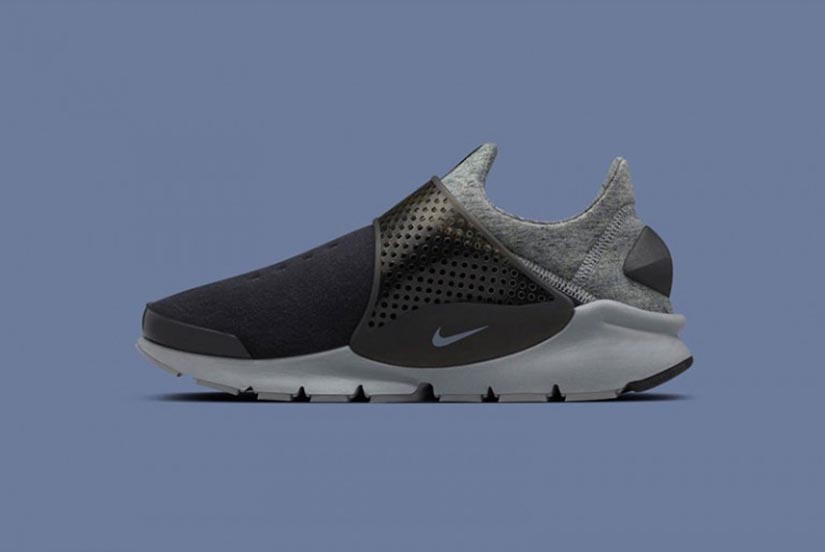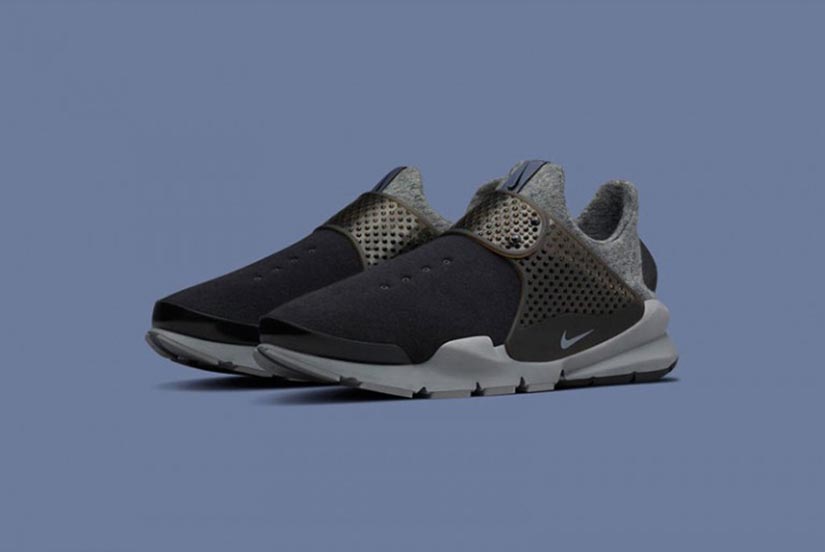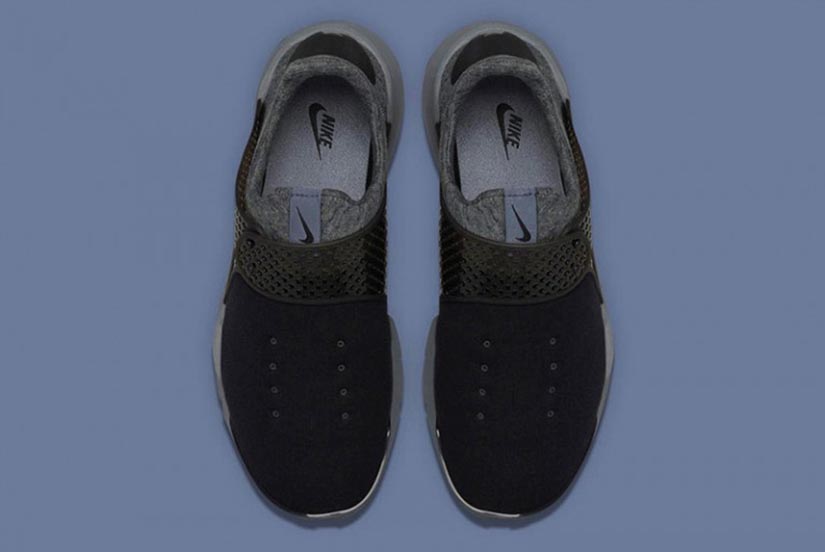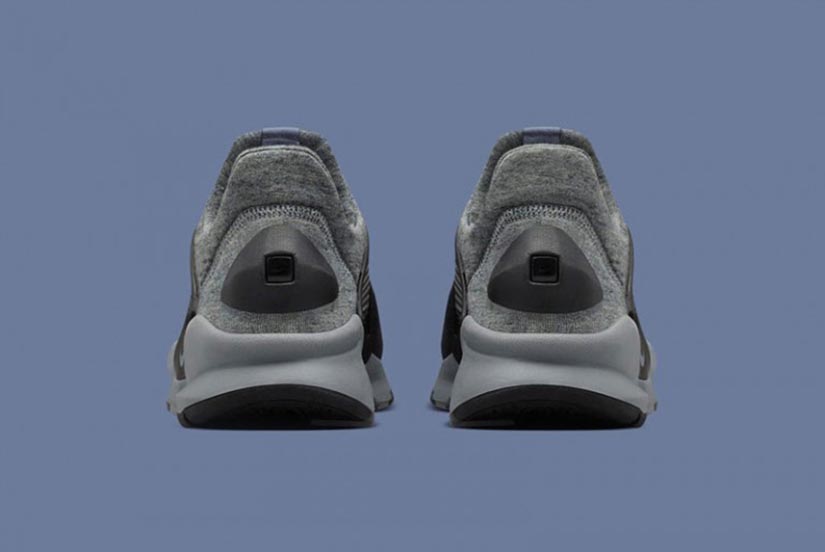 Nike Air Moc "Tech Fleece"
Launch 4th March