 28 . 01 . 17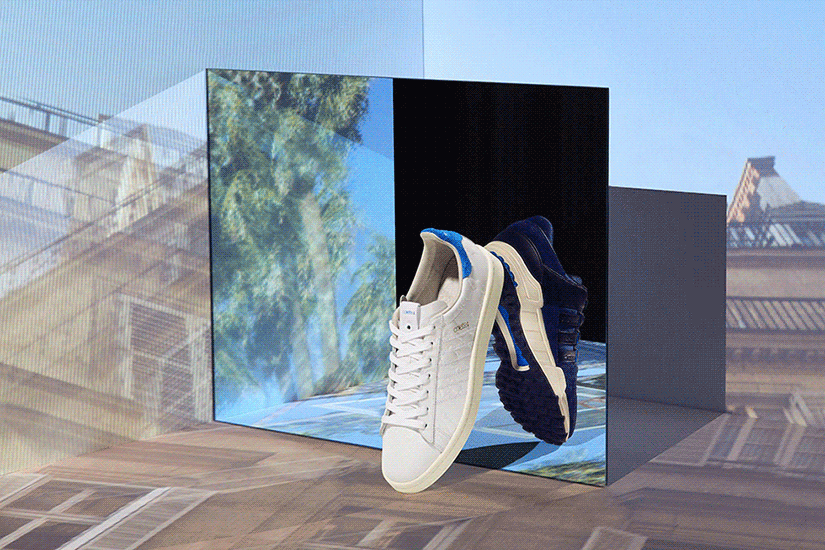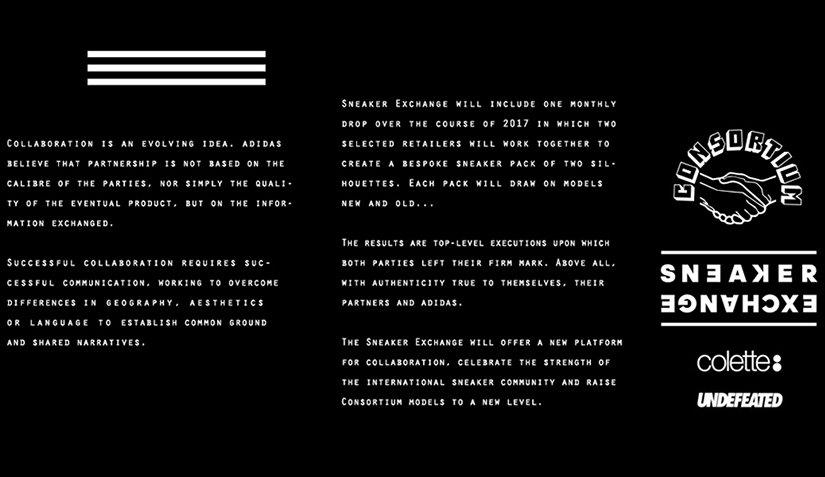 ADIDAS CONSORTIUM SNEAKER EXCHANGE – COLETTE X UNDEFEATED
LAUNCHING 28TH JANUARY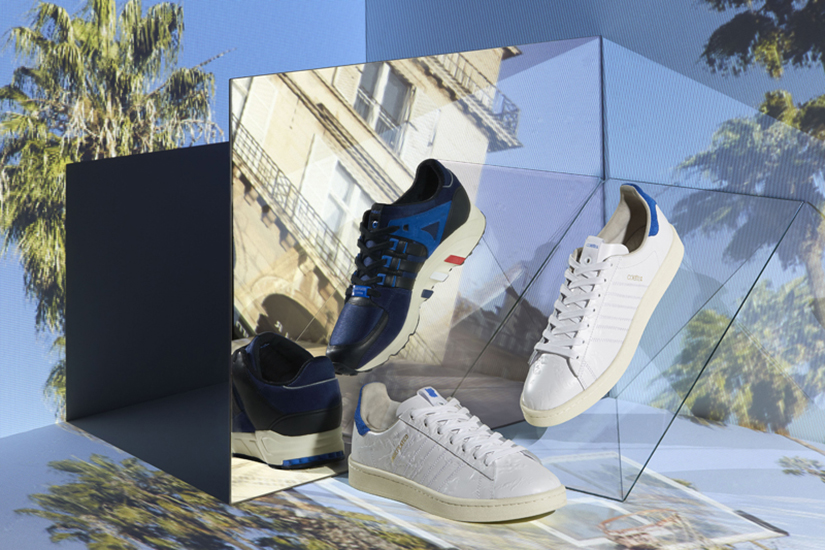 Parisian store Colette, which has been one of Europe's it store's for design, art, culture and fashion for close to 18 years, have come together with Los Angeles UNDEFEATED, one of the most recognised brands in the world within sneaker community, for the first instalment of the much anticipated 'Sneaker Exchange.'
Both brands are renown for their approach to collaboration, inviting some of the most influential creatives in the world to co-create products, this time, with adidas at the core. In this first instalment of adidas Consortium's most ambitious collaboration series to date, we see influence from Paris and Los Angeles on the EQT Support and Campus 80s.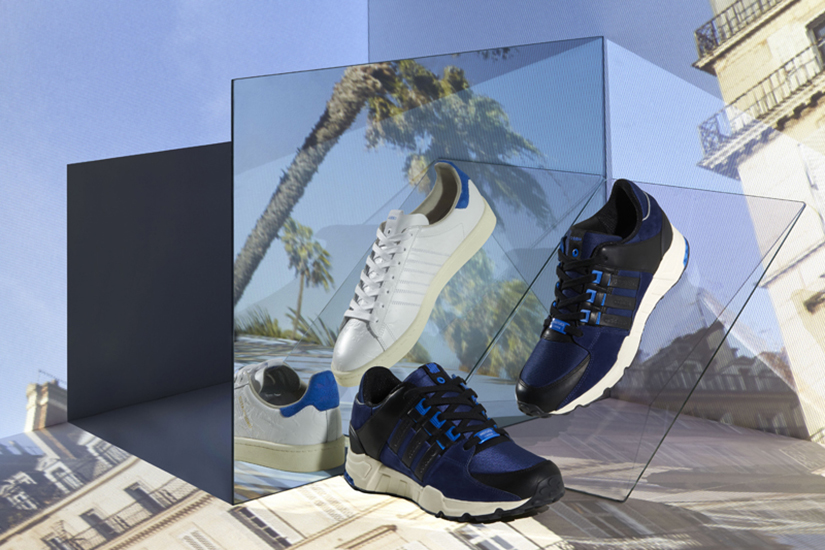 The Sneaker Exchange is about beautiful footwear foremost, but it also establishes a platform to ponder the ideas of time, distance and their changing role in the modern world. It is just this combination that both parties draw inspiration from here, the concept of playing with opposites. Los Angles and Paris are nine time zones and half the world apart.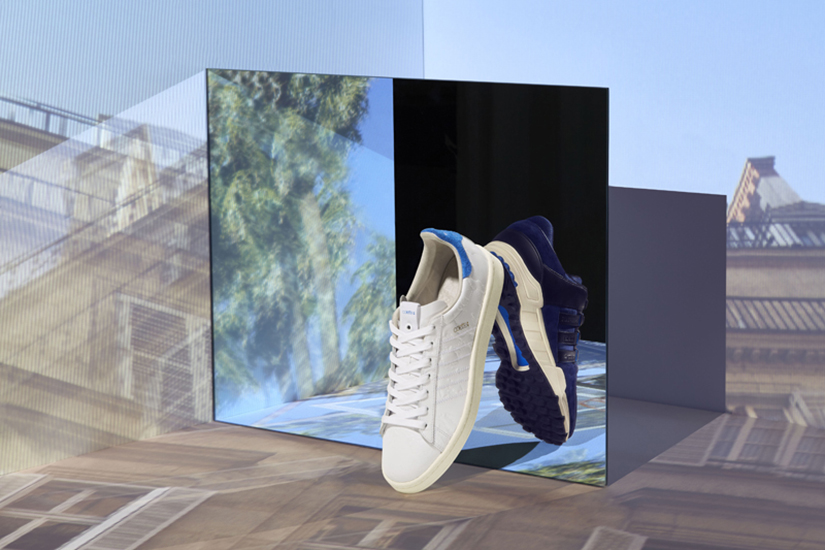 Colette and UNDEFEATED deliver a collaboration at its best. Both parties share a common interest in footwear, they used their silhouettes as a template and worked together to establish a common thematic ground for their executions. Two models, mirrored colourways, one clear and consistent theme – the adidas Consortium Sneaker Exchange kicks off in style in January 2017.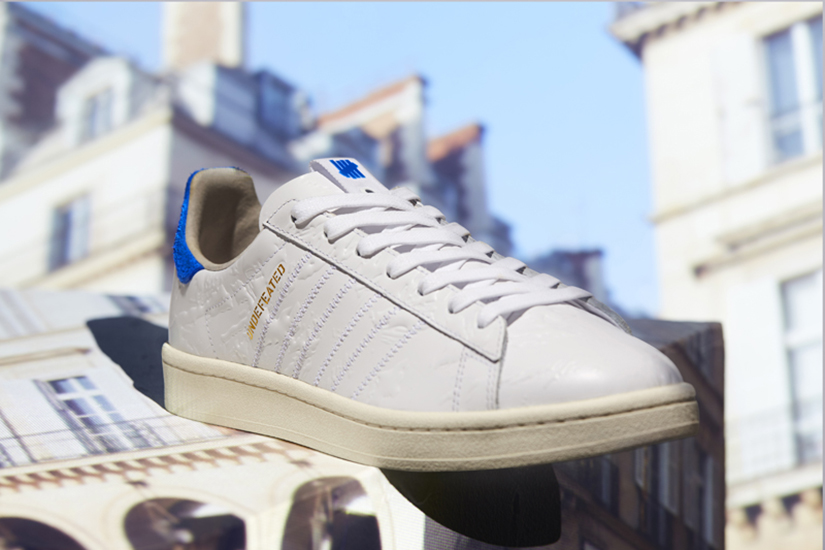 The Campus 80s has a white high-quality leather upper, an off white rubber sole with royal blue lacing and heel.
Adidas Campus x Colette x Undefeated
BY2595
WHITE/CREAM WHITE/BLUE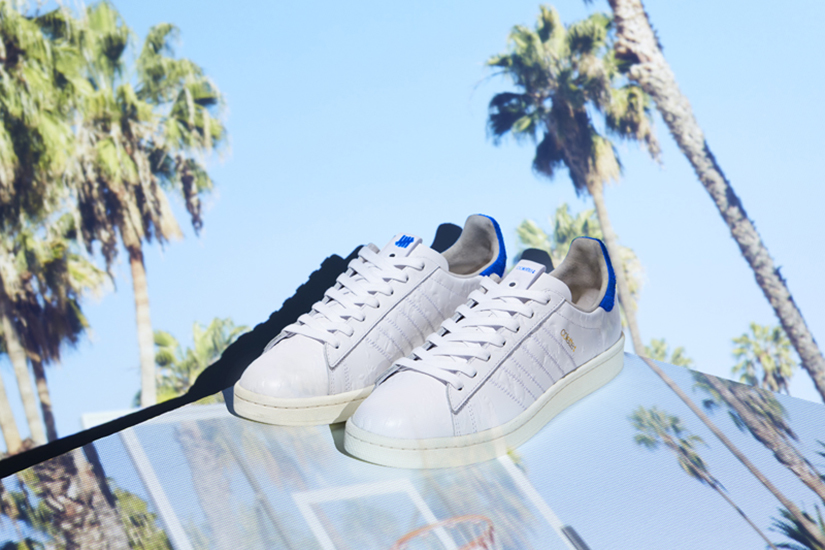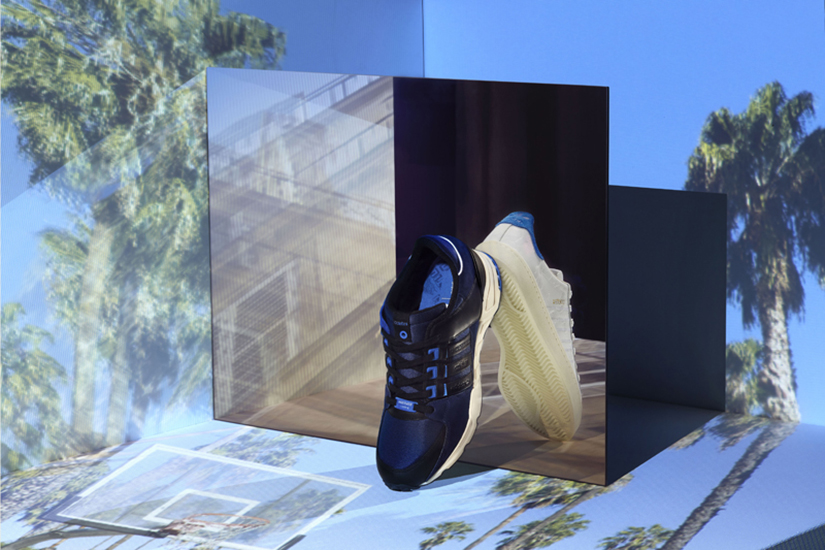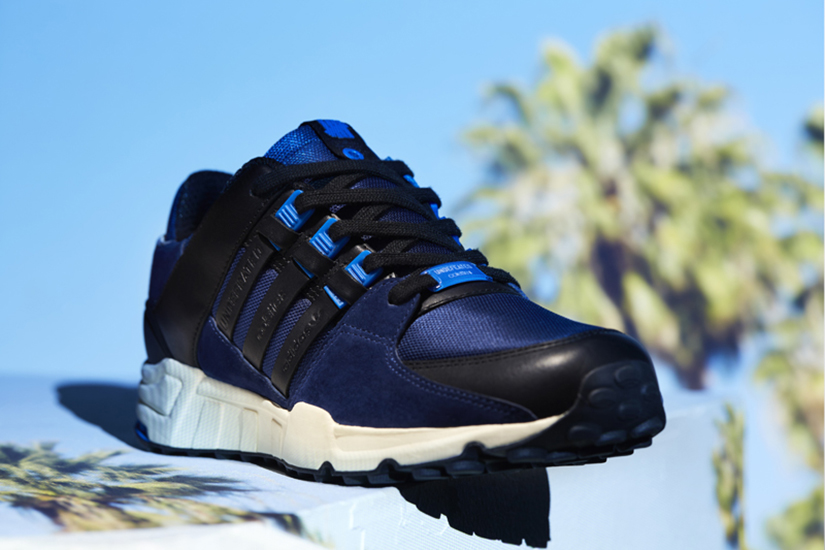 The EQT support is the moodier, night time counterpart. The sole, too, is off-white but dark navy and deep blue shades dominate the model's upper.
Adidas EQT Support Refined x Colette x Undefeated
CP9615
WHITE/CREAM WHITE/BLUE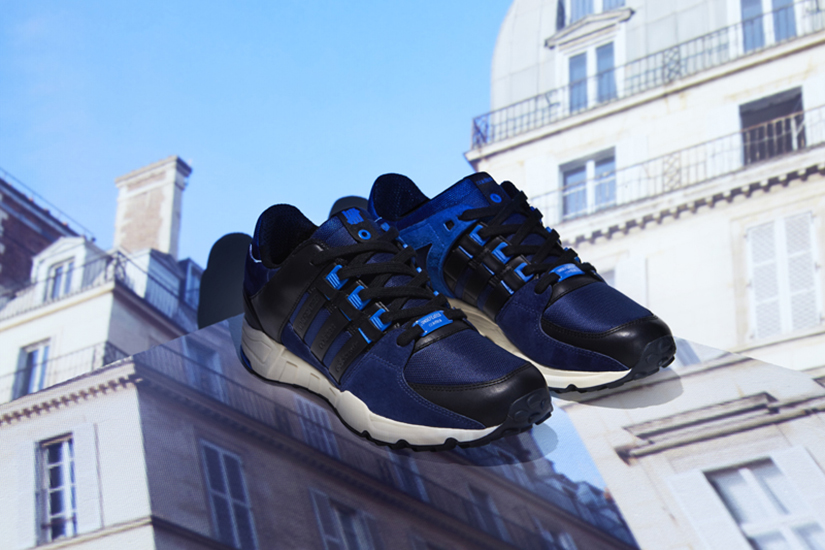 ADIDAS ORIGINALS X PUSHA T "KING PUSH" EQT GREYSCALE
LAUNCHING 28TH JANUARY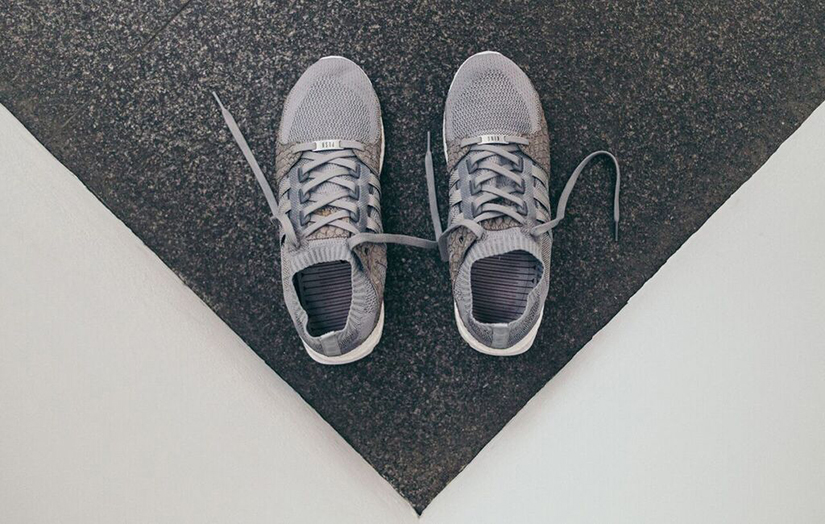 The adidas EQT Boost manages to combine the patented retro style of mid-90s adidas Equipment running models like the ever-popular adidas EQT Support with a full-length adidas Ultra Boost-inspired midsole and outsole unit for the perfect combination of old and new school. The latest King Push offering manages to include the recurring fish scale motif in a "Grayscale" aesthetic on the forefoot and heel while a lightweight woven Primeknit keeps the tonal colorway intact. The iconic Three Stripes branding is highlighted on the outside of the panels in a reflective material.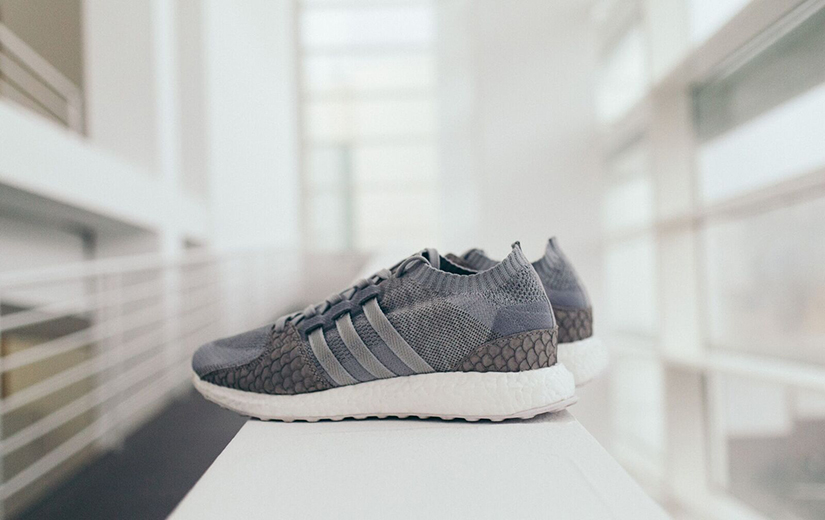 The EQT Support's iconic side panel ribbon branding returns while a clean white midsole and outsole offer up a clean finish for what many consider to be Pusha T and adidas Originals' best collaboration to date.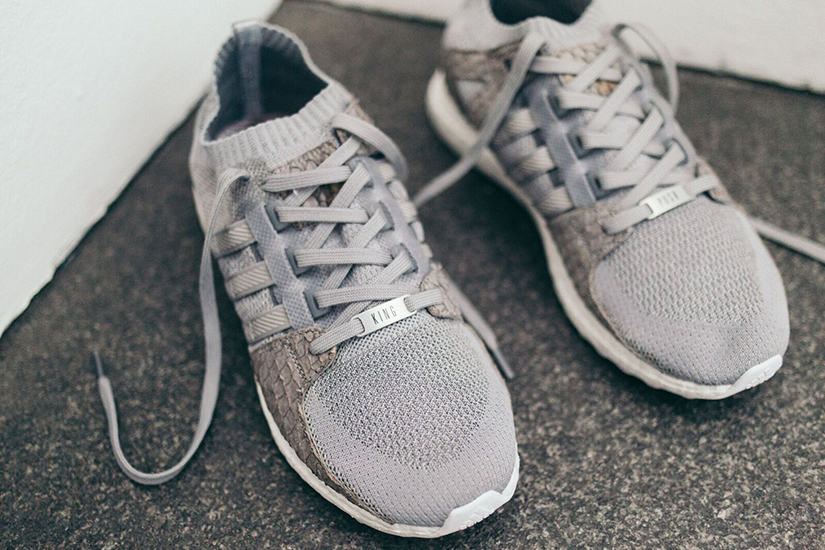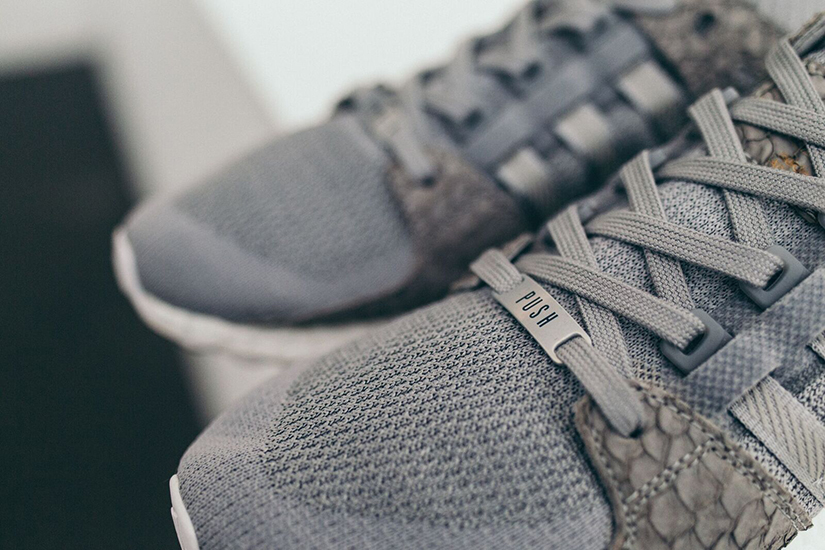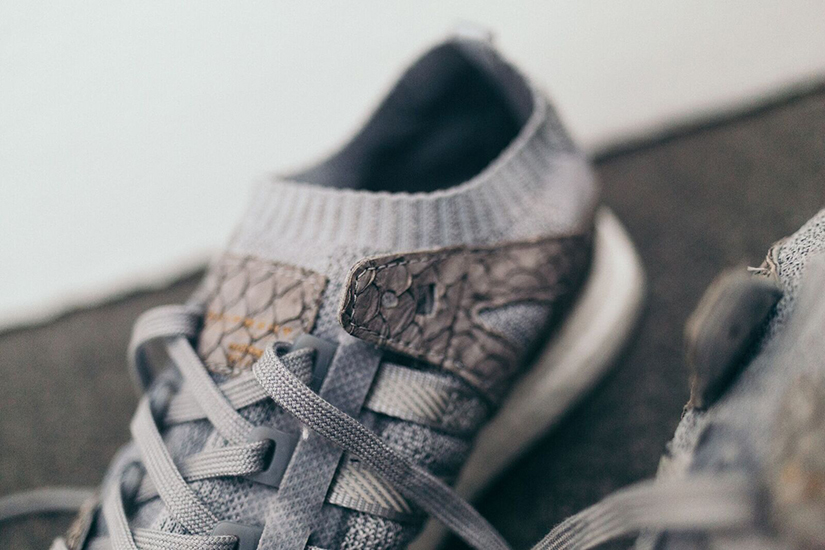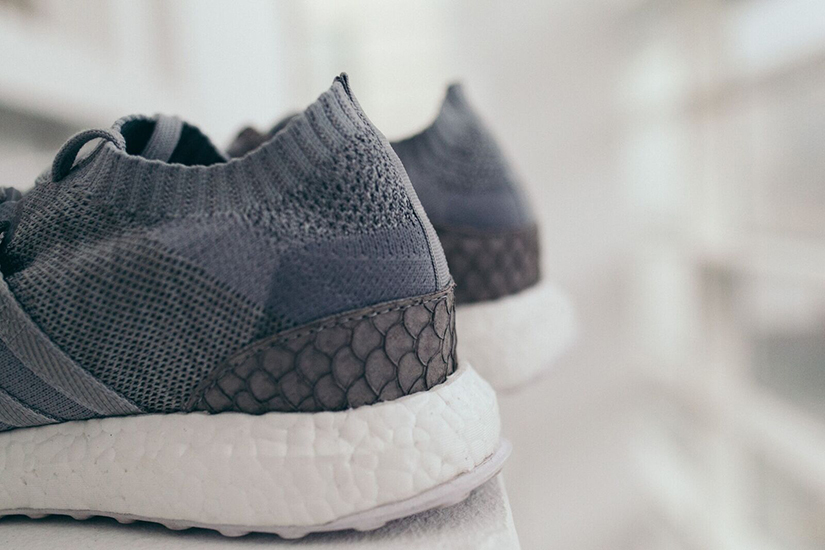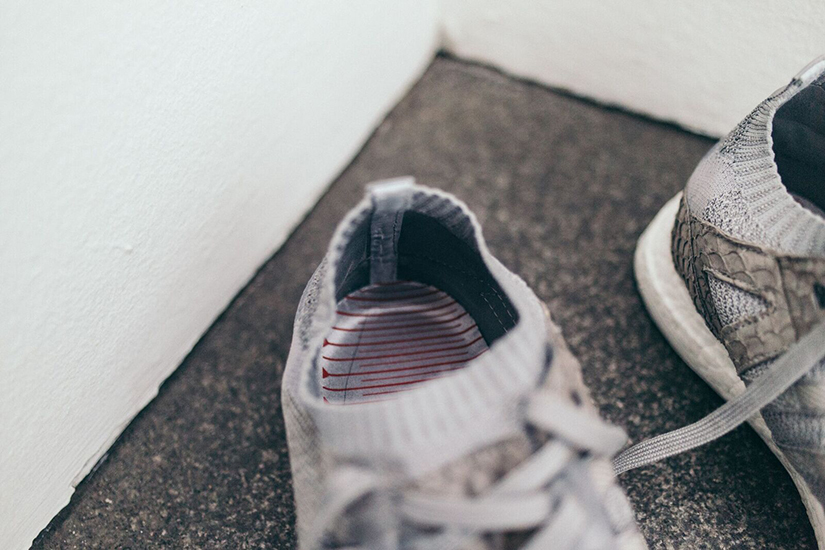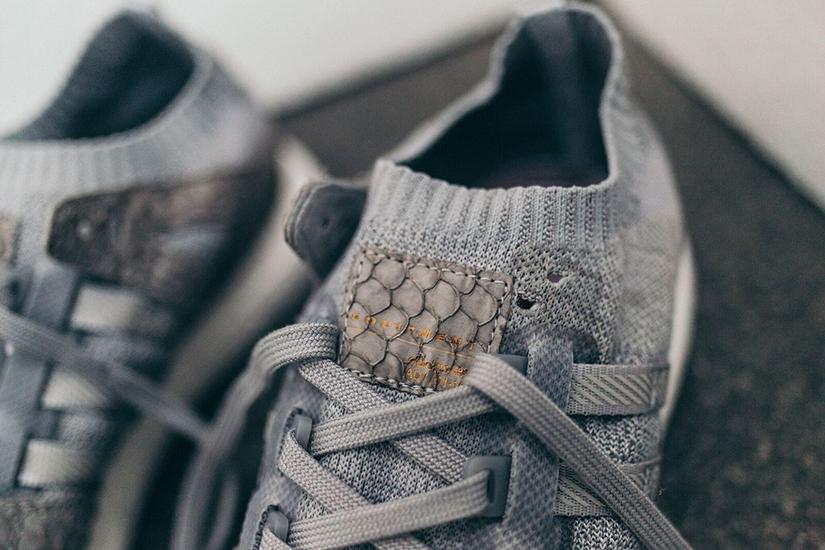 REEBOK INSTA PUMP FURY "YEAR OF THE ROOSTER"
LAUNCHING 27TH JANUARY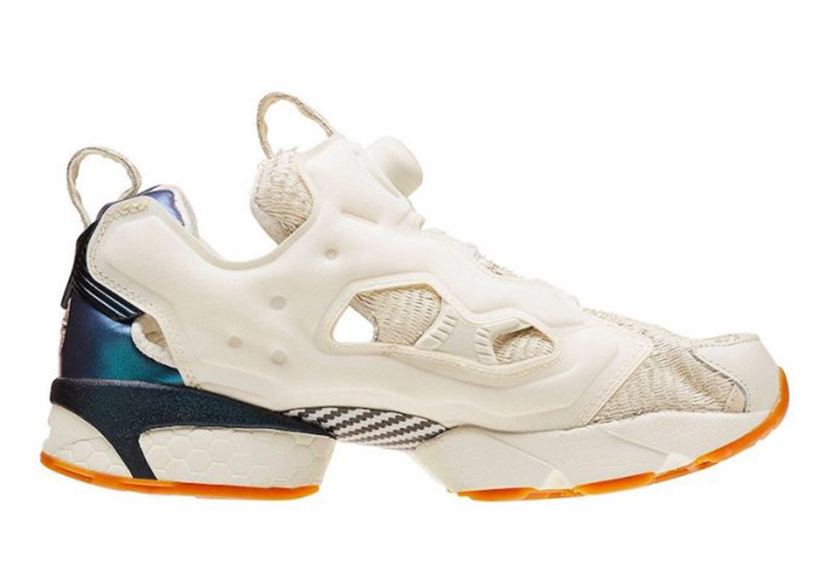 Reebok will release a special edition Reebok Insta Pump Fury Chinese New Year to celebrate the Year of the Rooster.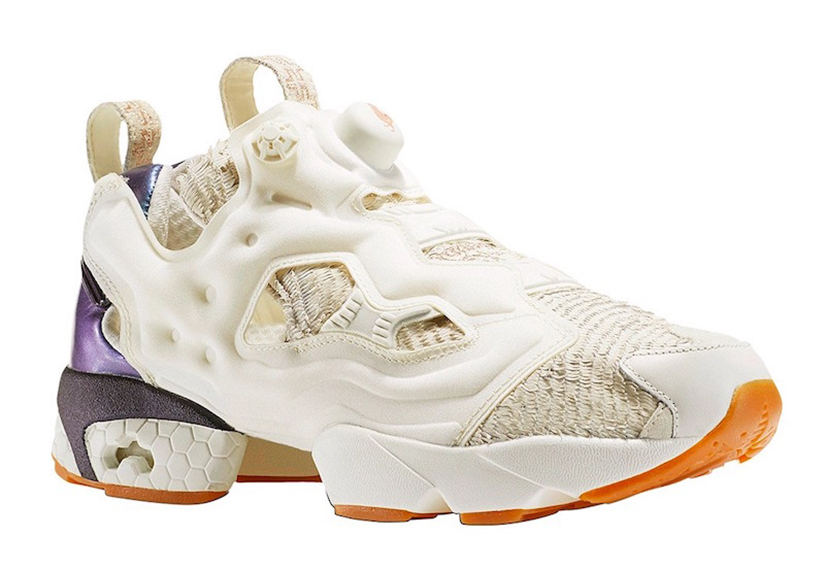 Inspired by the Chinese Zodiac signs, this Reebok Insta Pump Fury honors the Year of the Rooster. Featuring an eggshell leather upper with feathered textile detailing. A Rooster logo is seen on the shoe's Pump button, along with an iridescent heel counter that has a special totem pole design embroidered in Gold. Finishing off the design is a clean Gum rubber outsole.
Look for the Reebok Insta Pump Fury "Year of the Rooster" to release on January 27th at limitEDitions.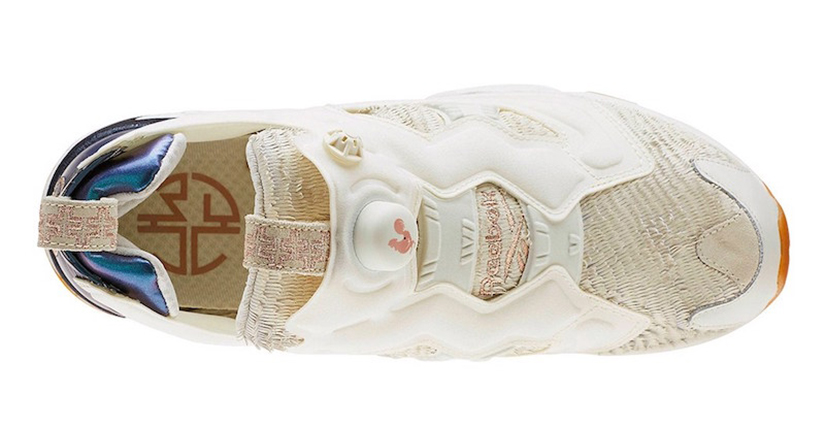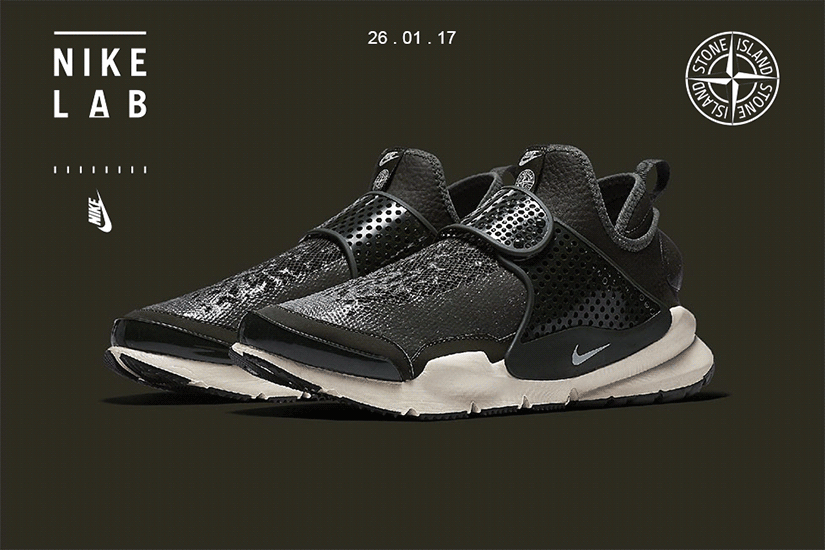 NIKELAB SOCK DART MID SP X STONE ISLAND
LAUNCHING 26TH JANUARY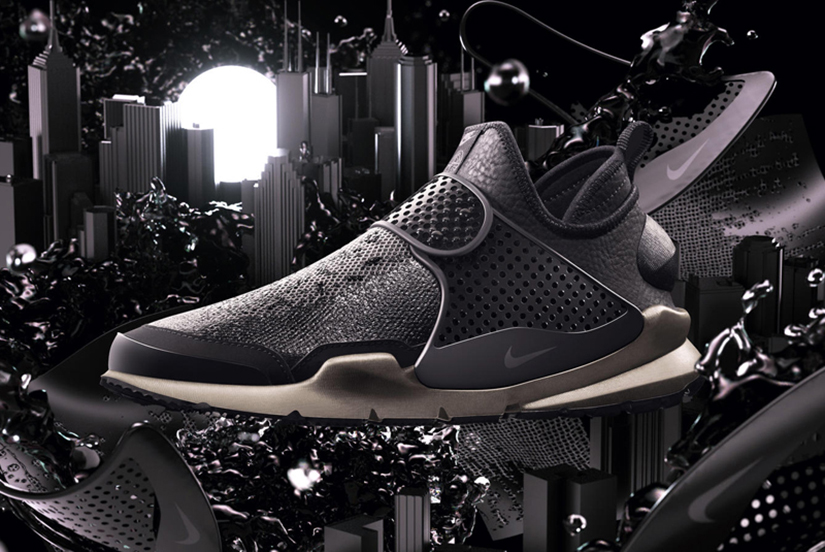 Since its inception, the Nike Sock Dart has grown from cult favorite to certified classic. Born in 2002 from Tobie Hatfield's desire to rethink the combination of footwear components, the shoe initially released in Japan in 2004 and quickly became a collector's item. Essential to the shoe's aesthetic success was its computerized knit upper — the first step in the innovation now known as Nike Flyknit.
Now, in collaboration with Stone Island, the shoe enters a new stage of reinvention.
Given the Sock Dart's transformative heritage, collaboration with Stone Island provides an appropriate extension of the shoe's potential. It's the first time the Sock Dart has been done in mid cut, and made water-resistant — thanks to a silicon print on the upper, created through Stone Island's firsthand experimentation with Nike's sandwich mesh fabric in Italy.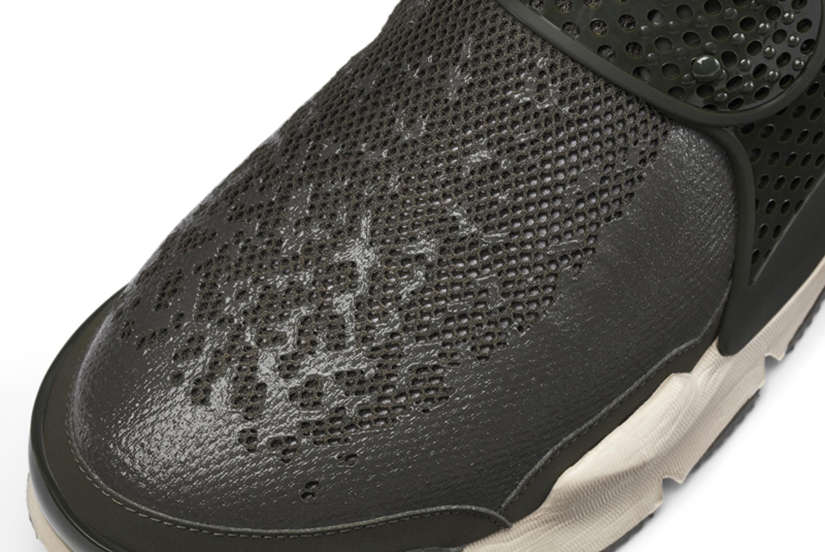 Applying a direct approach to the development of new technologies, the Italian brand achieves a combined graphic look and advanced functionality. The engineered print — a first for Nike and a testament to Stone Island's legacy of textile innovation — gives the shoe's upper a fading dégradé effect, guarantees both zonal protection and breathability and helps maintain the Sock Dart's signature flexibility.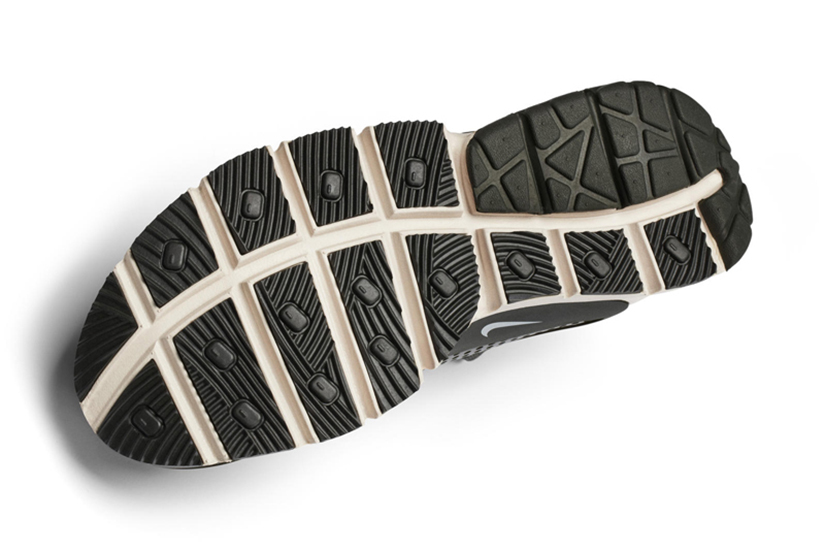 For further weather protection, the strap's characteristic holes are filled, and the collar is made of soft, supportive Ariaprene. The forefoot of the shoe's new outsole also has a multidirectional sipe pattern for water dispersion and improved traction.
A smaller, co-branded version of the signature Stone Island badge is on the tongue of the shoe.
NikeLab Sock Dart Mid SP Stone Island
910090-001
BLACK/BLACK-SAIL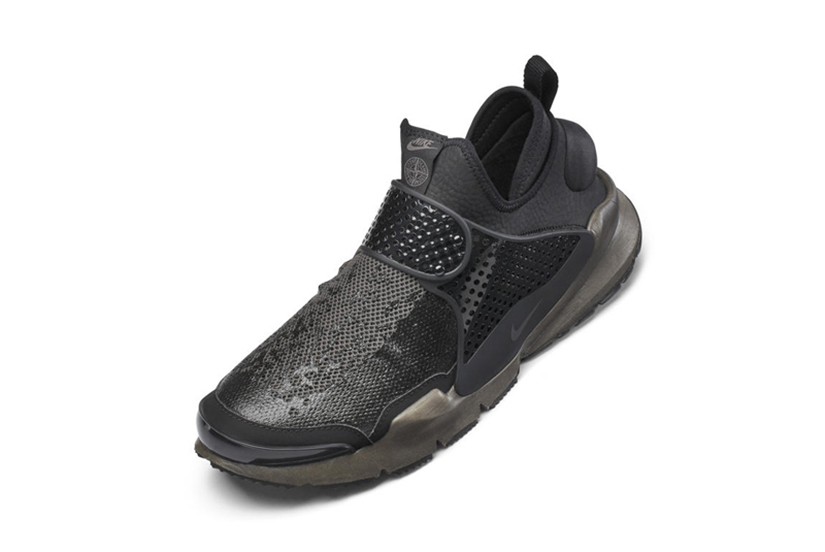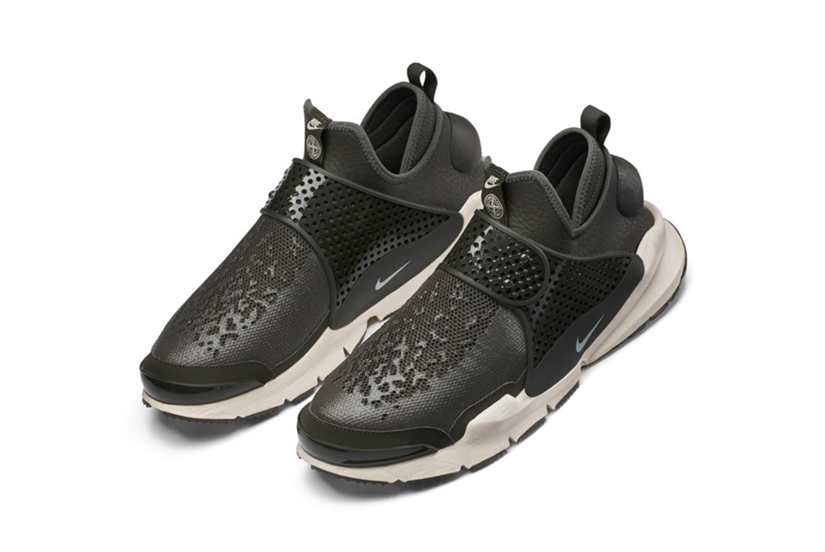 NikeLab Sock Dart Mid SP Stone Island
910090-300
SEQUOIA/LT OREWOOD BRN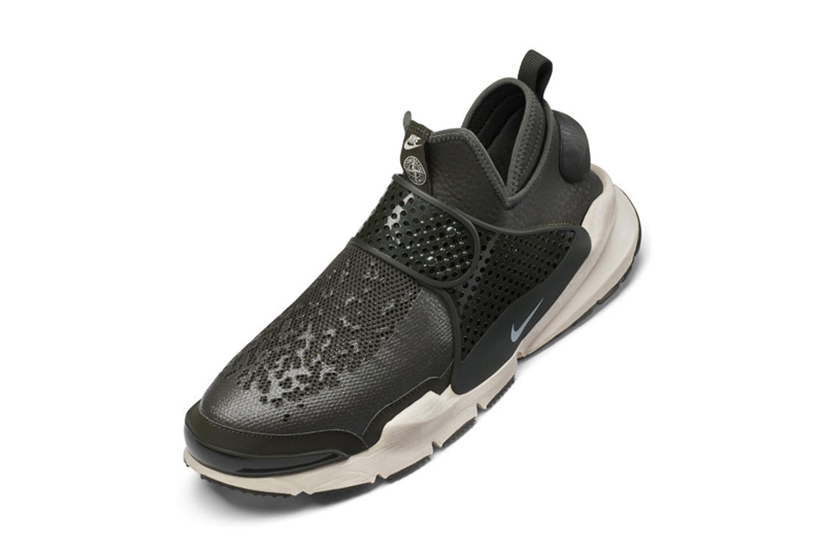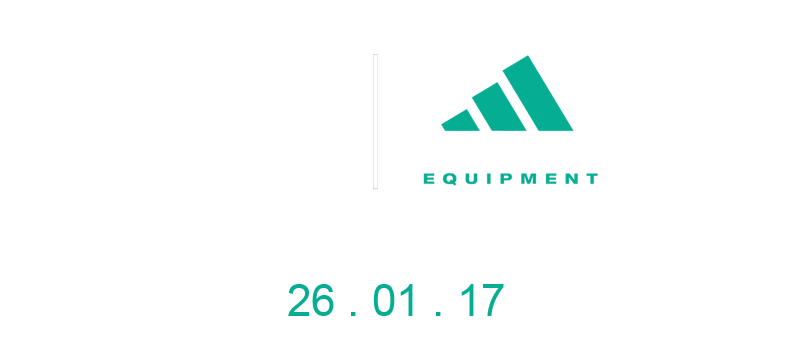 adidas Originals - EQT 'Only the Essentials' Film
Heralding the next chapter of EQT, adidas Originals presents 'Only the Essentials', a short film documenting the background, evolution and enduring legacy of the brand's iconic Equipment series.
Starting at the series' roots in the early 1990s, the film explores the components and circumstances that led to the series' conception; from an imperative need to find new direction, to an oversaturation of style over substance in the performance footwear industry, to the spirit of liberation reverberating across Germany in the aftermath of the fall of the Berlin wall. The film then identifies the EQT series' enduring legacy and position in contemporary culture, introducing a new approach to the fundamental philosophy, encapsulated by the series' new 'Turbo Red' — the polar opposite to the original 'EQT Green' colourway.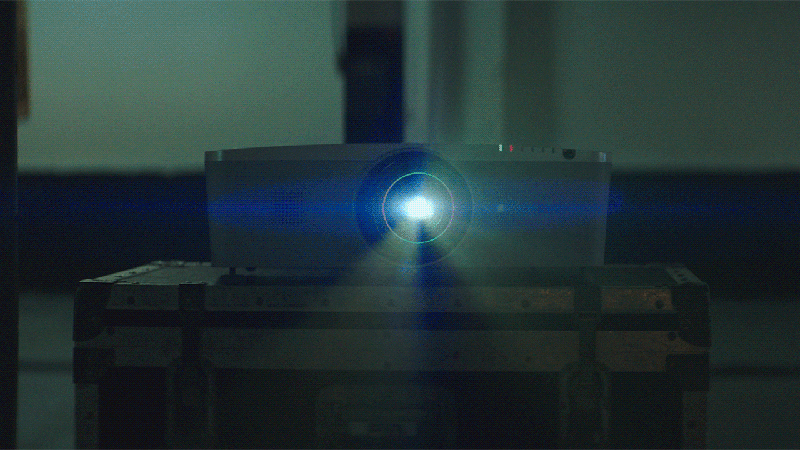 Through a visual process of reflection, exploration and progression, the film celebrates the original mantra of EQT, and channels that philosophy into a bold, modern perspective that stays true to the very first objective: Everything that is essential. Nothing that is not.
ADIDAS ORIGINALS EQT SS2017
LAUNCHING 26TH JANUARY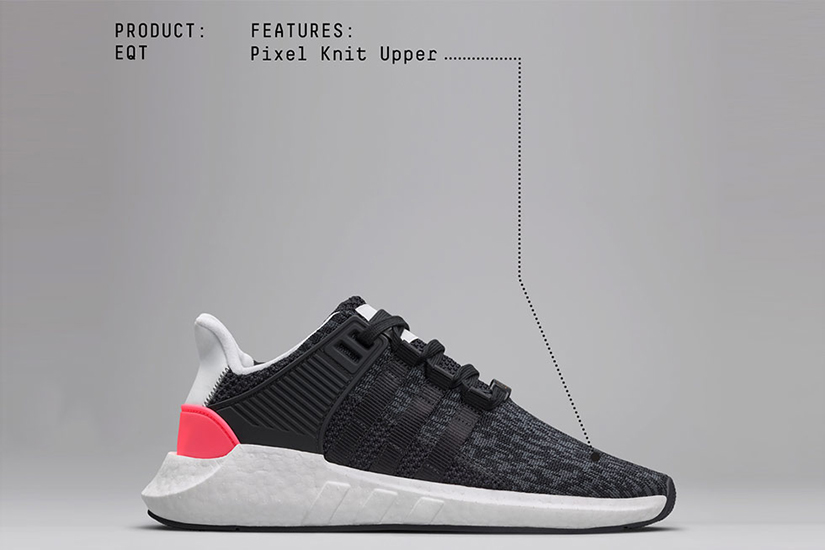 The next generation of adidas Originals Equipment series is on its way for this SS2017.
Pushing the evolution of the groundbreaking EQT series further than ever before, adidas Originals presents a brand new iteration of the EQT Support ADV silhouette, accompanied by a bold new manifestation of the EQT design philosophy; the EQT Support 93/17.
Each decked out in the Equipment Series' brand new Turbo colour palette.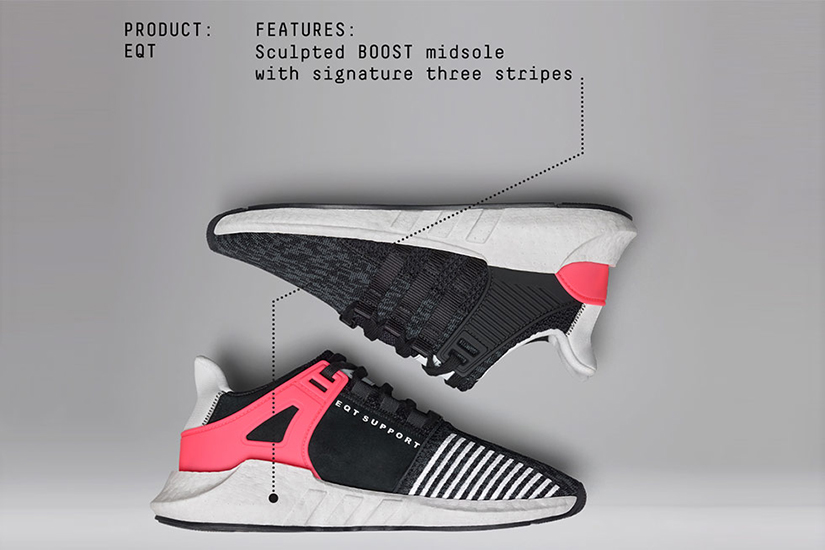 EQT Support 93/17
The latest evolution of the Equipment series, adidas Originals presents the EQT Support 93/17, a bold new manifestation of the EQT design philosophy. The EQT Support 93/17 reconfigures the original blueprint of the EQT Support 93 with an aggressive design language, blending authentic Equipment materials with an uncompromising modern mode. A woven knit upper in a pixelated noise motif is overlaid with premium nubuck panels and webbing-tape 3-stripes, whilst embroidered details and a contrast heel unit brings the shoe's striking aesthetic to its peak. More than just looks, a slew of technical details ensure the EQT Support 93/17 is built for performance, including an OrthoLite sockliner, TPU support panel and full-length Boost midsole unit. Debuting in a bold new colourway that debuts EQT's brand new Turbo colour palette, the release truly marks the birth of a brand new chapter for the iconic EQT series.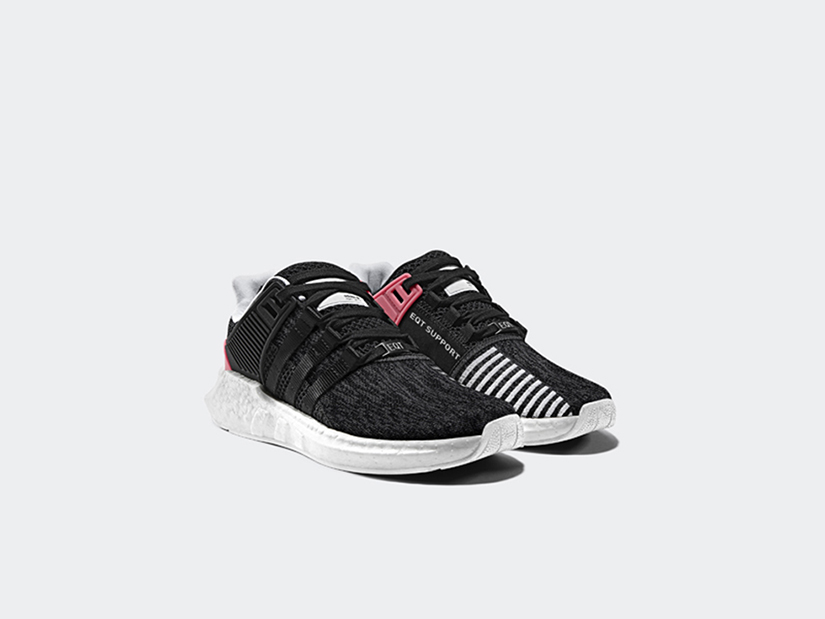 Adidas EQT Support 93/17
BB1234
CORE BLACK/CORE BLACK/TURBO F11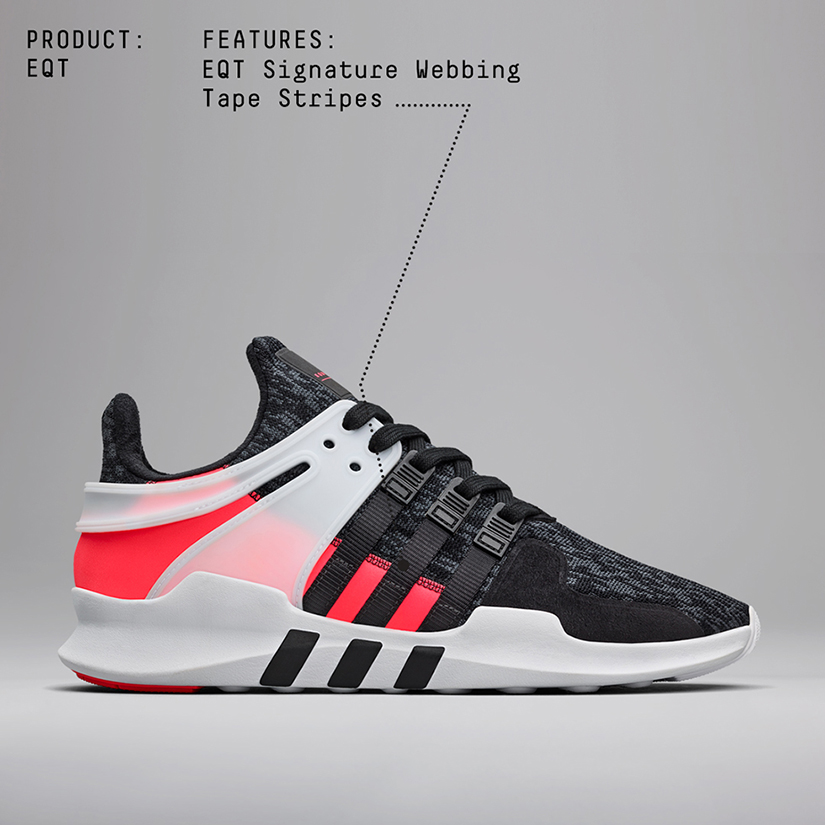 EQT Support ADV
adidas Originals presents a brand new iteration of the EQT Support ADV silhouette for 2017, bringing the brand new EQT Turbo colour palette to the next generation Equipment model for the very first time. True the shoe's original formula, the EQT Support ADV features a sock-fit two-tone knit construction, structured with moulded TPU heel panel and an integrated 3-stripes lacing system. Finishing touches include welded synthetic nubuck on the toebox and a reflective quarter panel, placed atop a fluid EVA midsole with EQT's iconic molded 3-stripes details. Offered in the new EQT colour palette of Core Black and Turbo Red, the result is a bold step forward in the ever-changing story of the Equipment Series.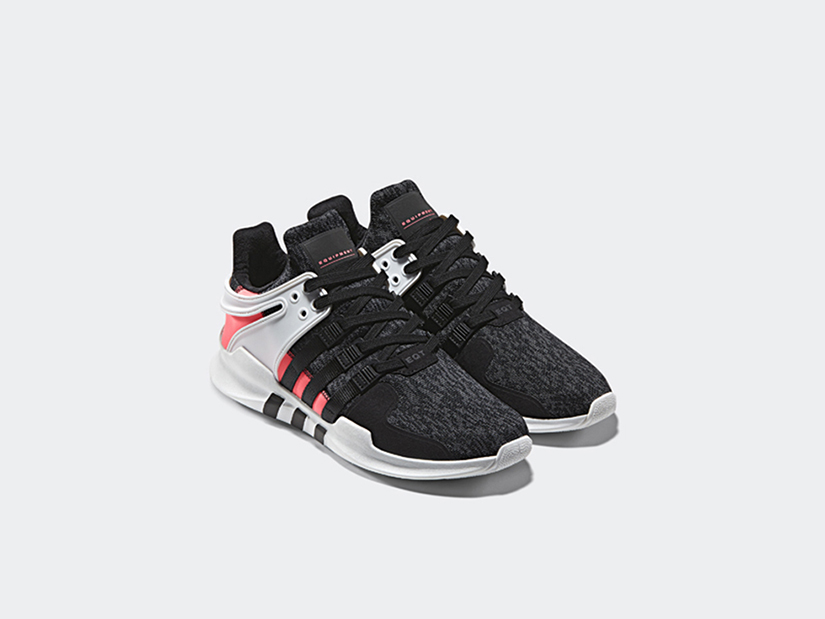 Adidas EQT Support ADV
BB1302
CORE BLACK/CORE BLACK/TURBO F11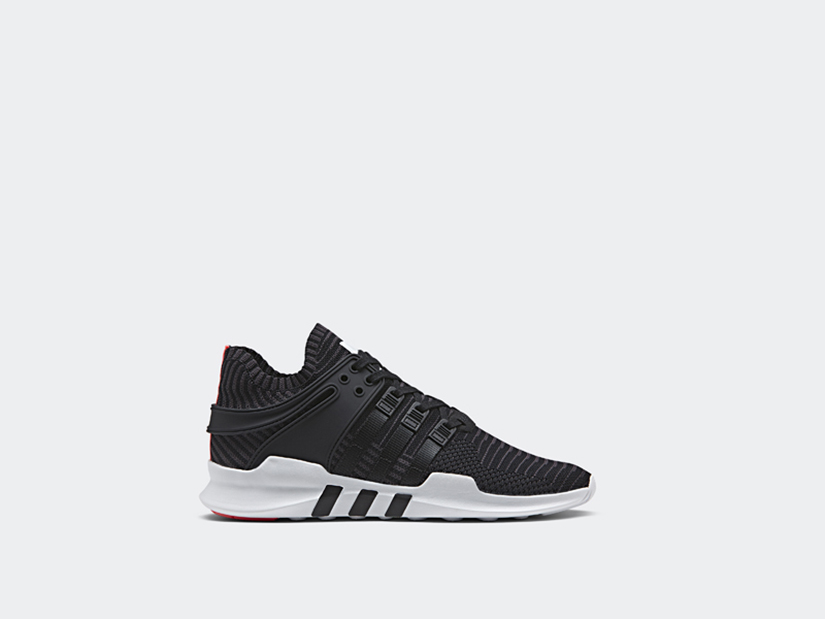 adidas Originals presents a brand new configuration of the EQT Support ADV silhouette for 2017 with the first iteration of the progressive Equipment silhouette in EQT's brand new Turbo colour palette. Reconfigured for 2017, the EQT Support ADV receives a full Primeknit construction across the upper, supported by a wraparound soft-mould support unit across the ankle and heel. Essential EQT elements are ever present, including the webbed 3-stripes lacing system and EVA midsole with integrated 3-stripes details, whilst an OrthoLite sockliner ensures optimum comfort. The shoe makes one big departure from previous releases, however, with the introduction of the EQT's new signature colour palette — black, white and Turbo red — countering a pure black upper and contrast white midsole with a subtle flash of Turbo on the heel. The result is a striking new iteration of Equipment, true to the series' original philosophy.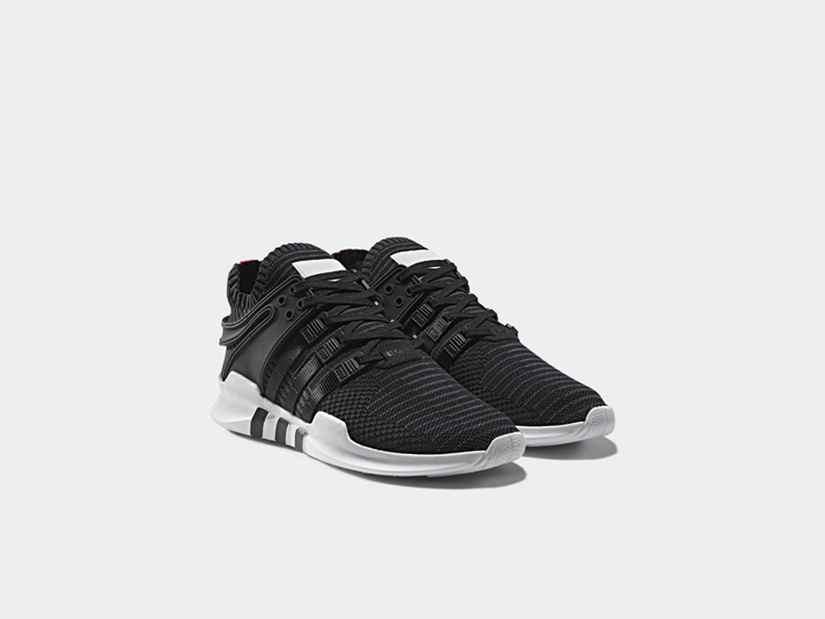 Adidas EQT Support ADV PK
BB1260
CORE BLACK/CORE BLACK/TURBO F11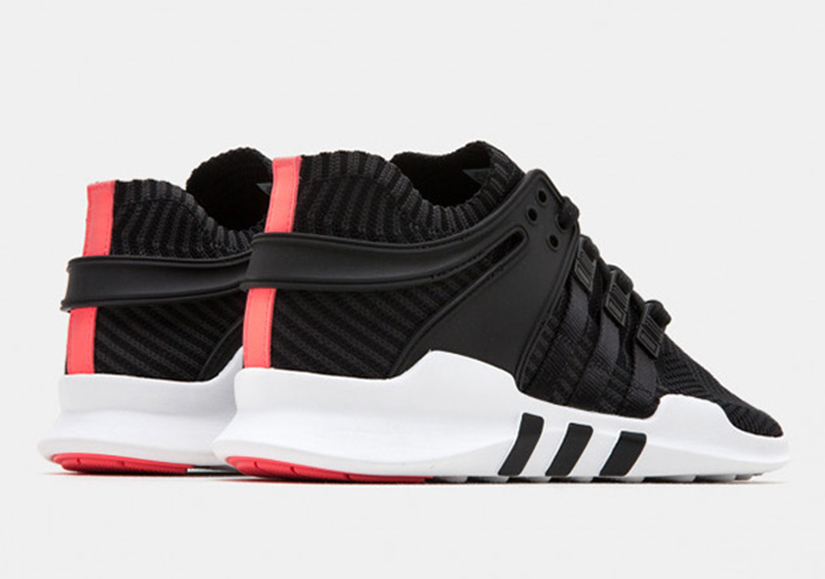 REEBOK INSTAPUMP FURY OG X BLACK SCALE
20 . 01 . 16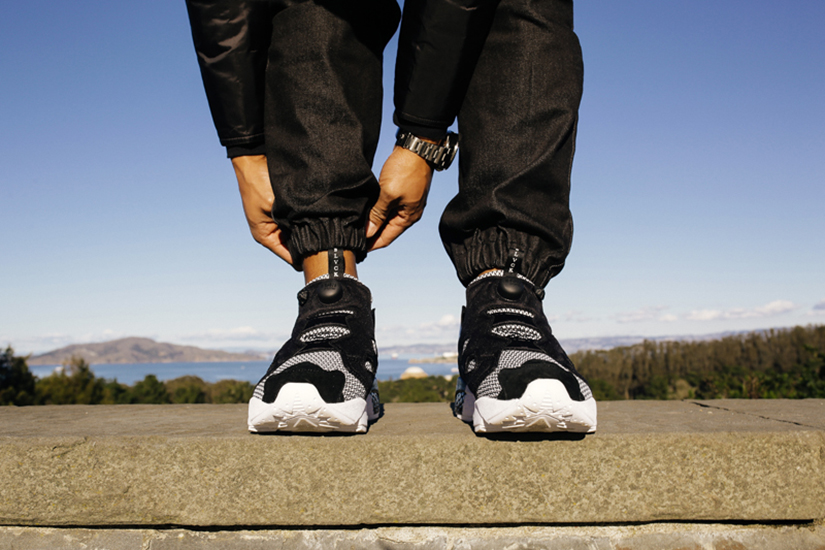 Scale's graphic language is steeped in symbolism. Religion, government, identity and death are key motifs, all wrapped up with suitably gothic typography and imagery. Through the prism of fashion, the brand's outsider manifesto encourages consumers to question everyday society and decipher the world objectively, disregarding the status quo in the process.
First released in 1994, the Instapump Fury OG was a unique distillation of express futurism and cutting-edge product design. More than 20 years later, the Fury's bold deconstructed aesthetic continues to attract admirers from all over the globe, including Black Scale's founder, Michael 'MEGA' Yabut.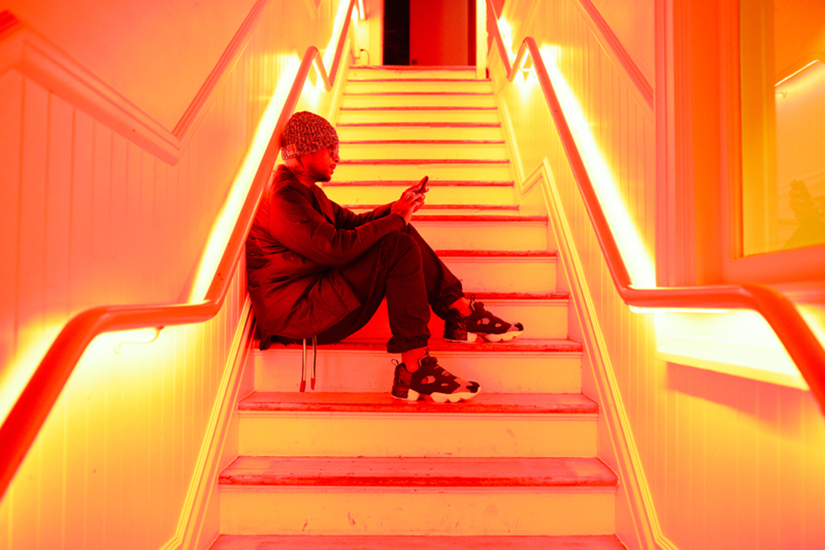 Inspired by the sweeping curves and angular lines prominent in modern architecture, Black Scale's creative vision for the Instapump Fury OG. The shoes flaunt complementary materials, including high quality black pigskin, patent leather and a unique 'sandwich' mesh .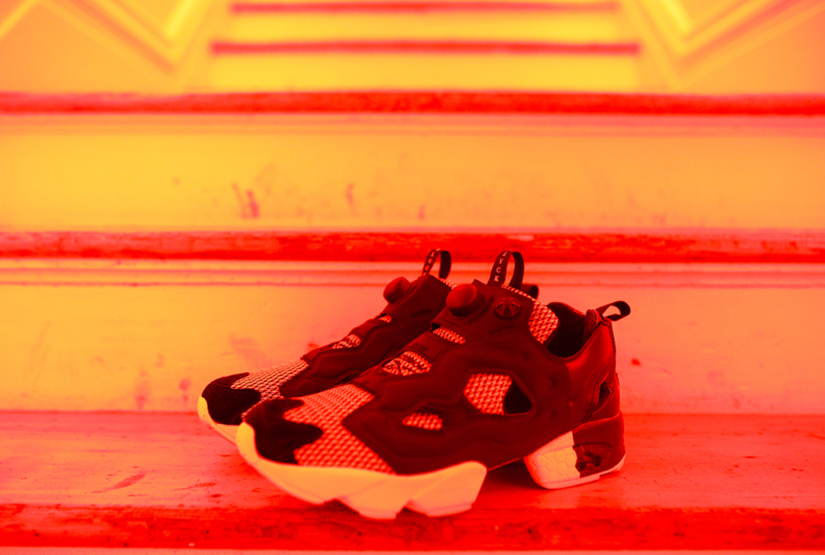 Reebok Instapump Fury OG x Black Scale
BD5009
BLACK/WHITE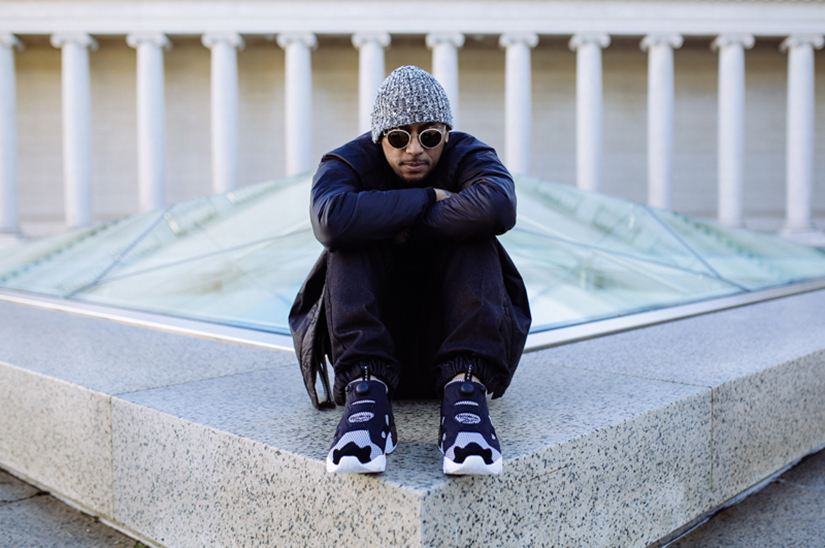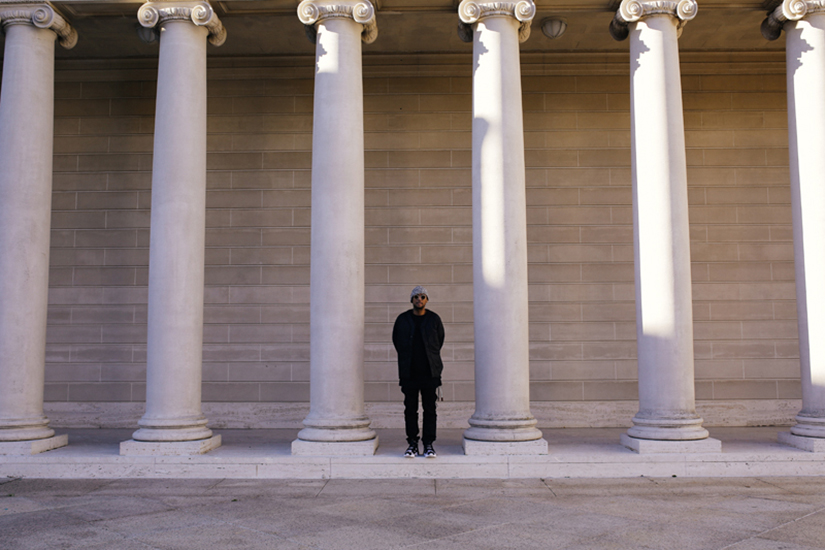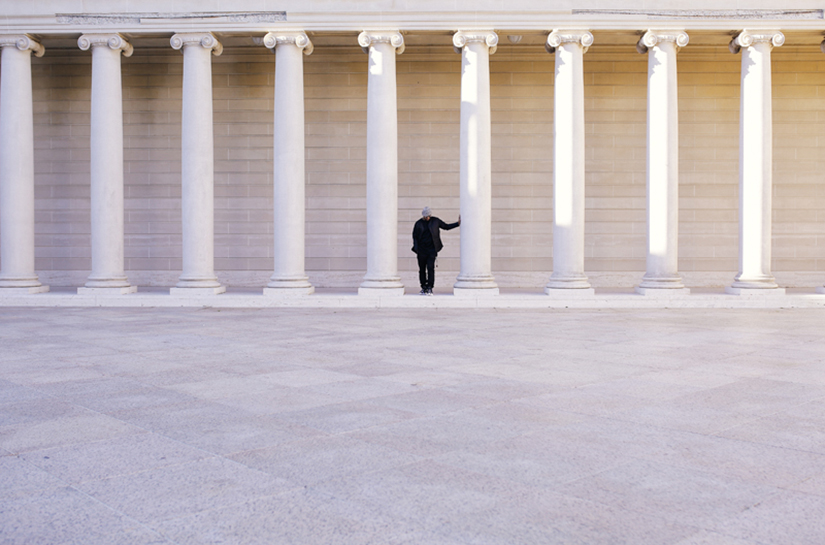 ADIDAS ORIGINALS BY WHITE MOUNTAINEERING SS17 DROP 1
LAUNCHING 19TH JANUARY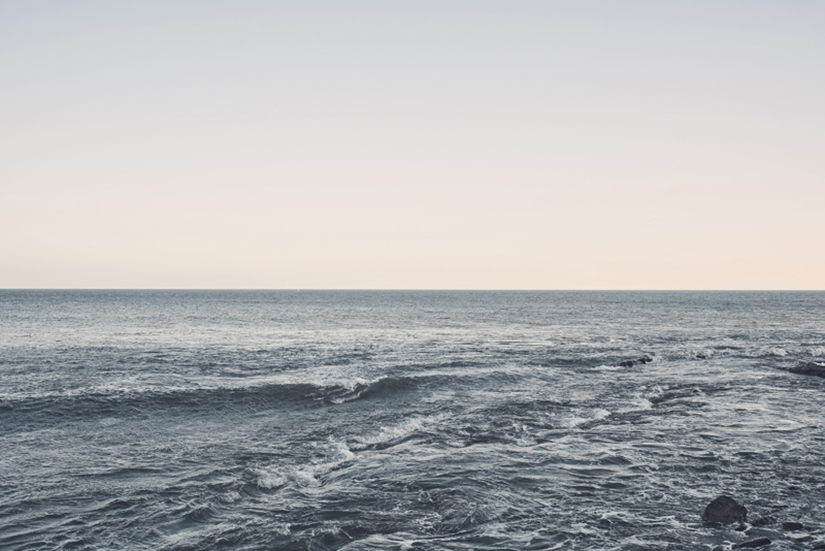 For SS17, adidas Originals is reuniting with Japan's White Mountaineering and Yosuke Aizawa to create a sophisticated and premium collection celebrating style, creativity and innovation. The collection showcases White Mountaineering's technical and modern design interpretations, attention to detail, and unparalleled knowledge of utilitarian product, along with adidas Originals' rich heritage and iconic three stripes.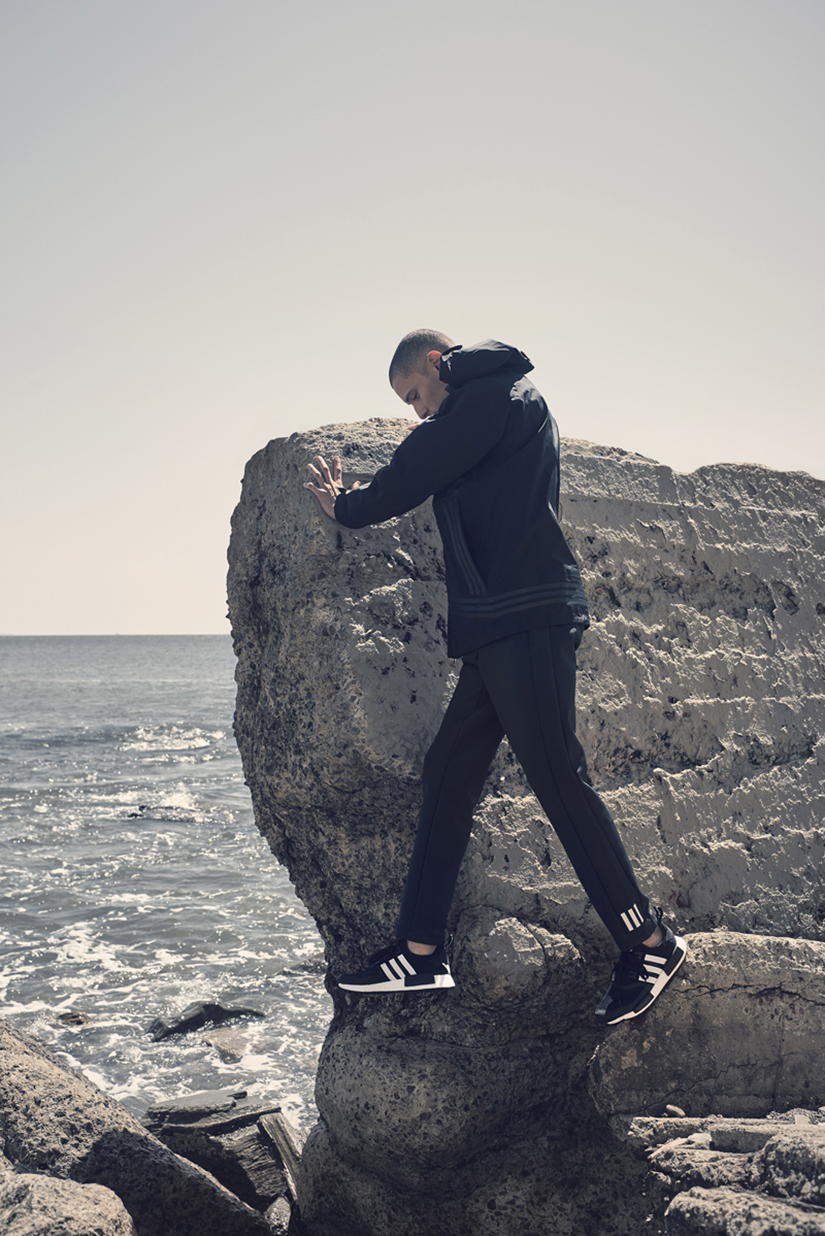 Inspired by the Urban Nomad identity, 'Urban Mobility' remains at the core of this re-imagined collection, and helps introduce the White Mountaineering collaboration of pinnacle footwear styles as an extension to apparel.
The adidas Originals by White Mountaineering SS17 drop 1 collection will be available from Thursday 19th January at limitEDitions .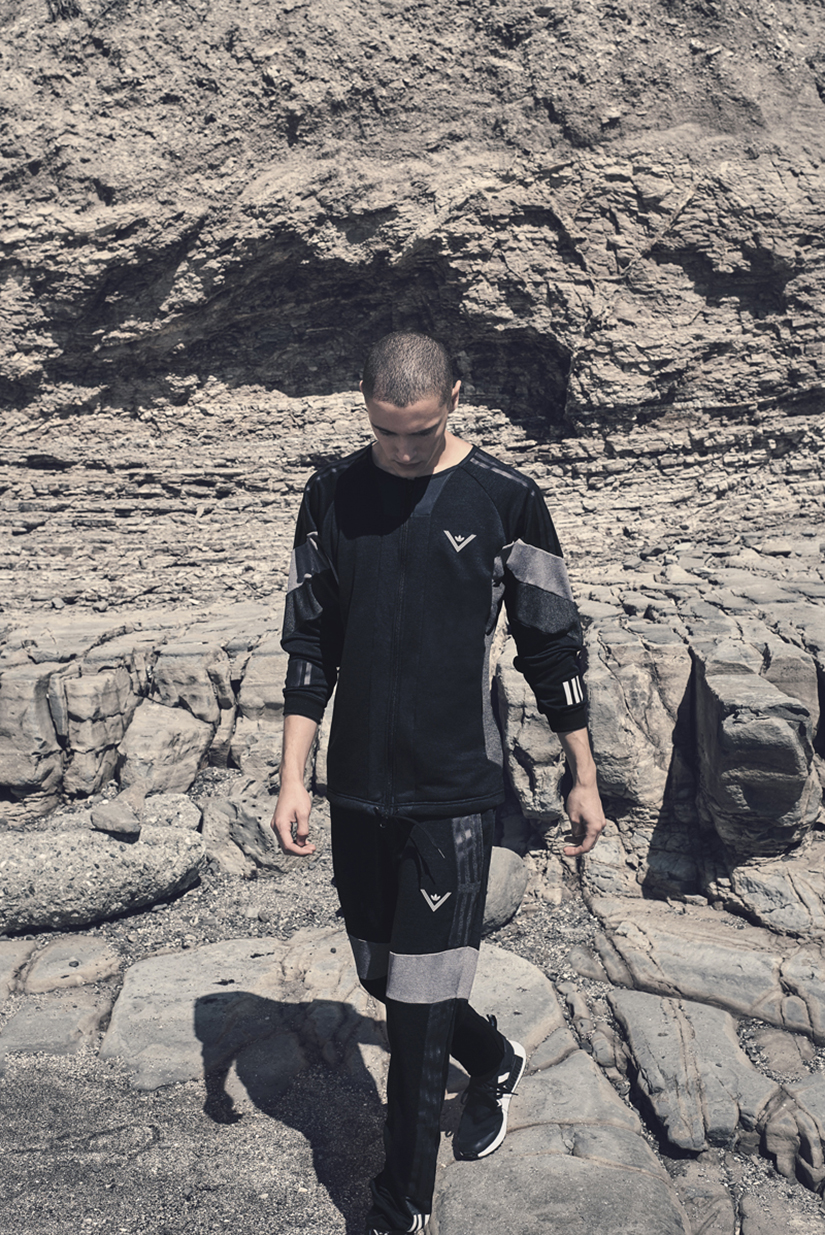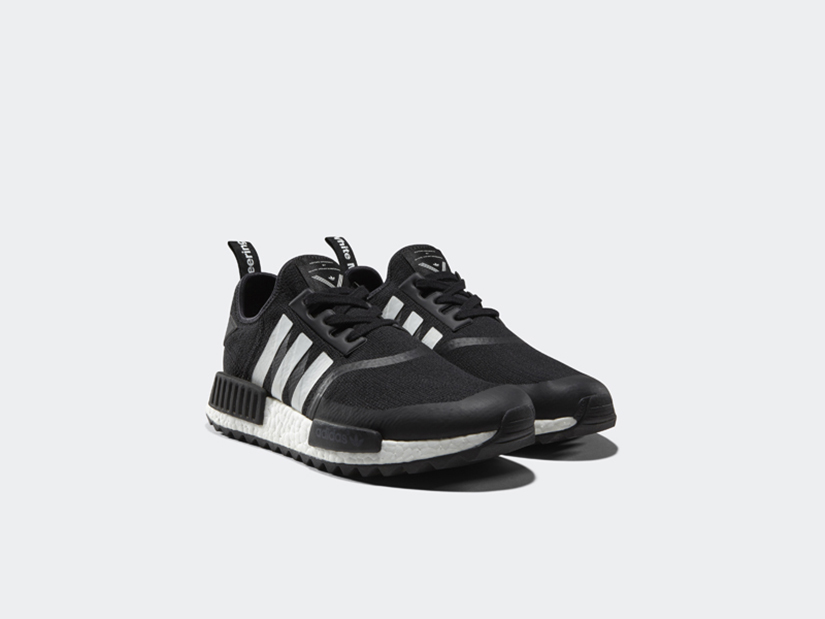 Adidas NMD Trail Primeknit x White Mountaineering
BA7518
CORE BLACK/FTWR WHITE/FTWR WHITE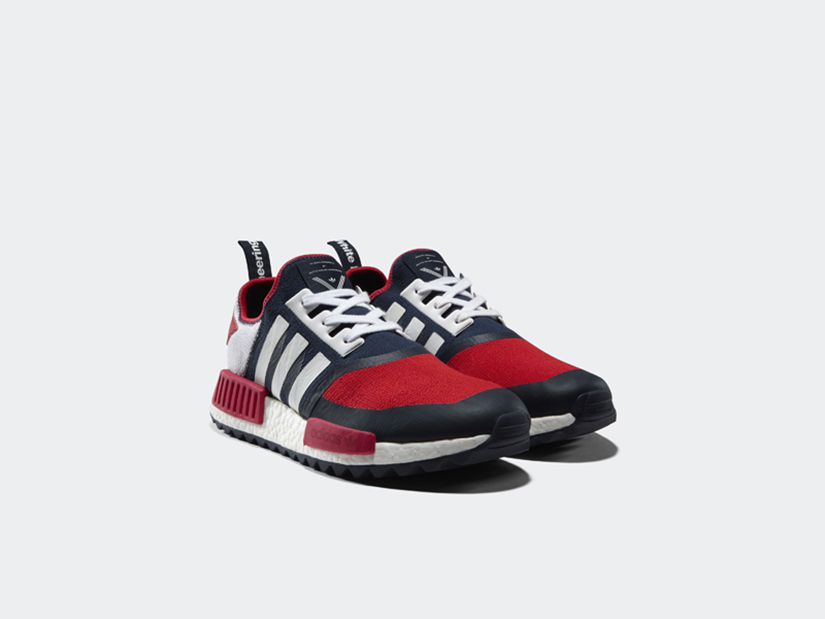 Adidas NMD Trail Primeknit x White Mountaineering
BA7519
COLLEGIATE NAVY/FTWR WHITE/FTWR WHITE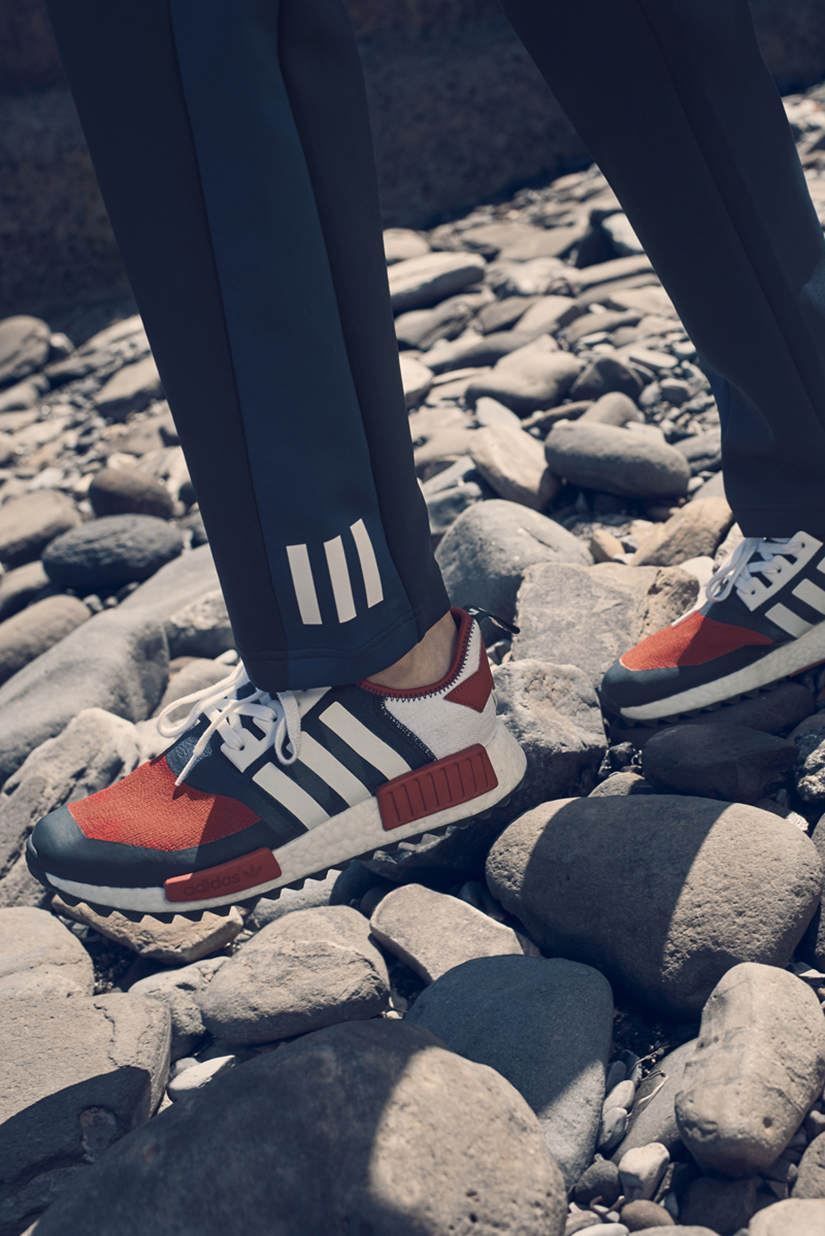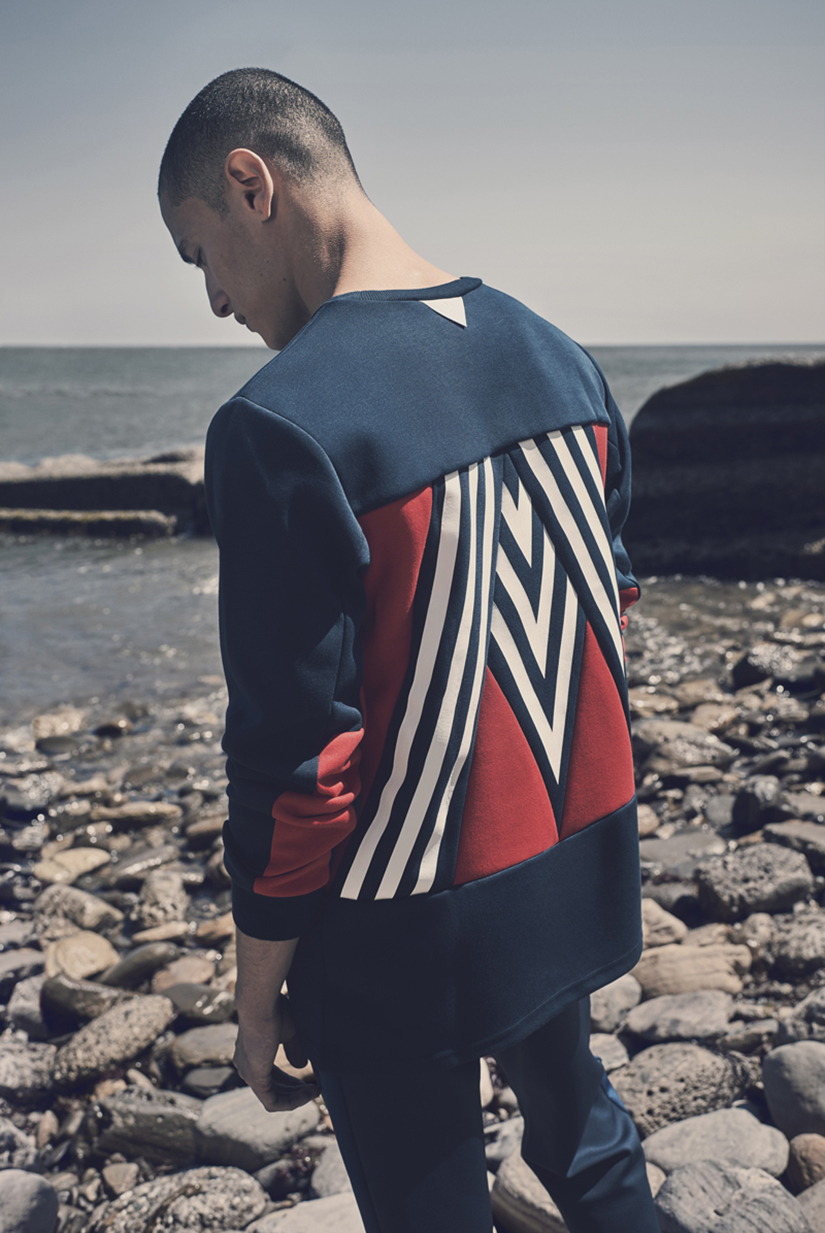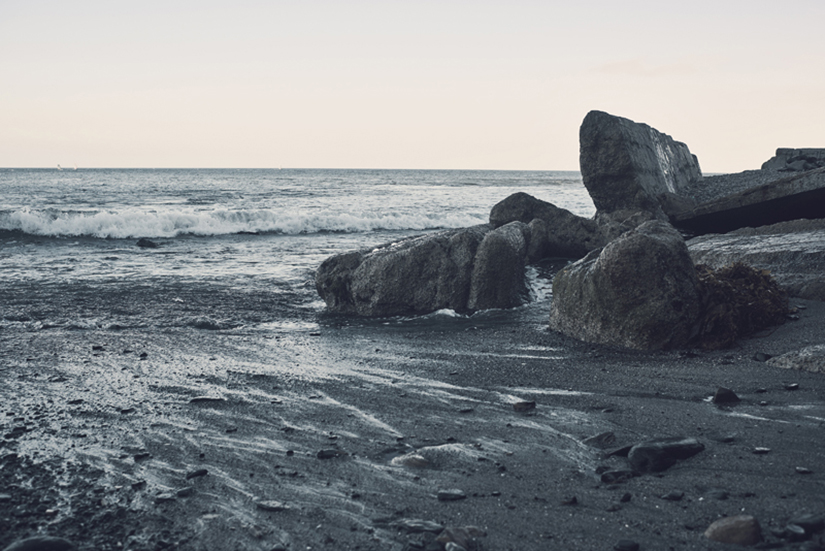 ADIDAS NMD_R1 PRIMEKNIT OG
14 . 01 . 17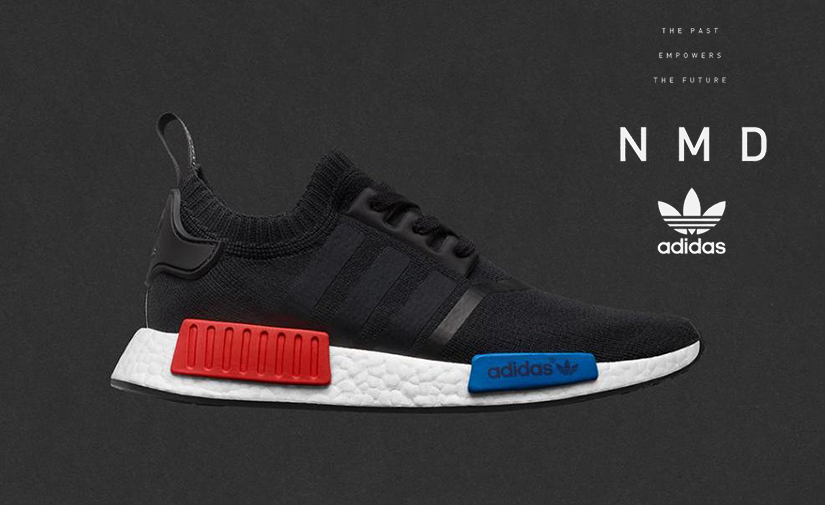 The original Black Primeknit colorway of the adidas NMD will be returning this January 2017. With as much success as the NMD has had in 2016, it has easily become one of the most popular and highly sought after sneakers at the moment, especially the Primeknit versions. This OG colorway comes with a Black Primeknit upper, a full length White Boost midsole, and red and blue EVA inserts on the midsole.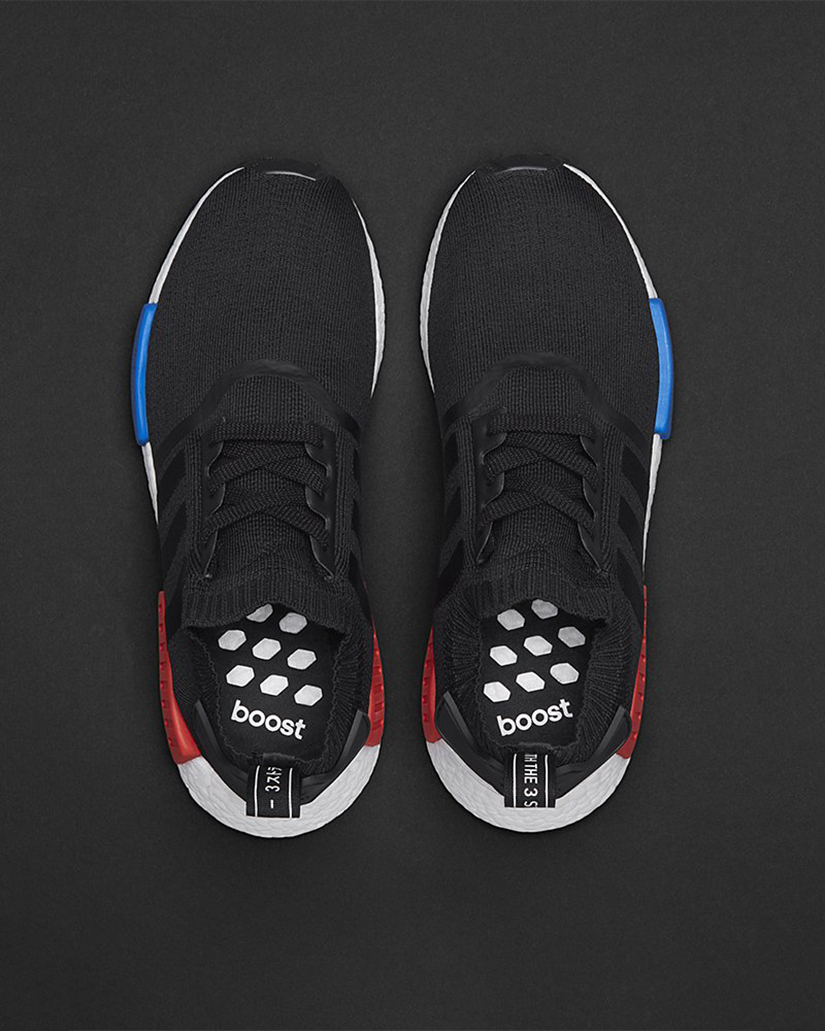 Adidas NMD_R1 Primeknit OG
S79168
CORE BLACK/CORE BLACK/LUSH RED S16

Launch: Saturday 14th January 2017 at limitEDitions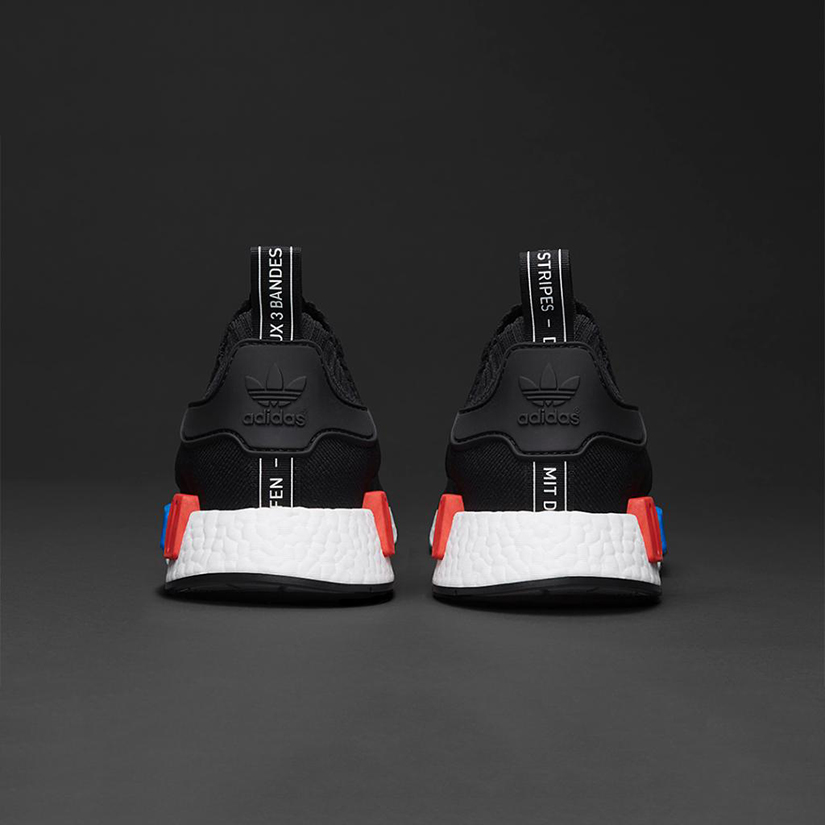 REEBOK CLUB C X KENDRICK LAMAR
13 . 01 . 17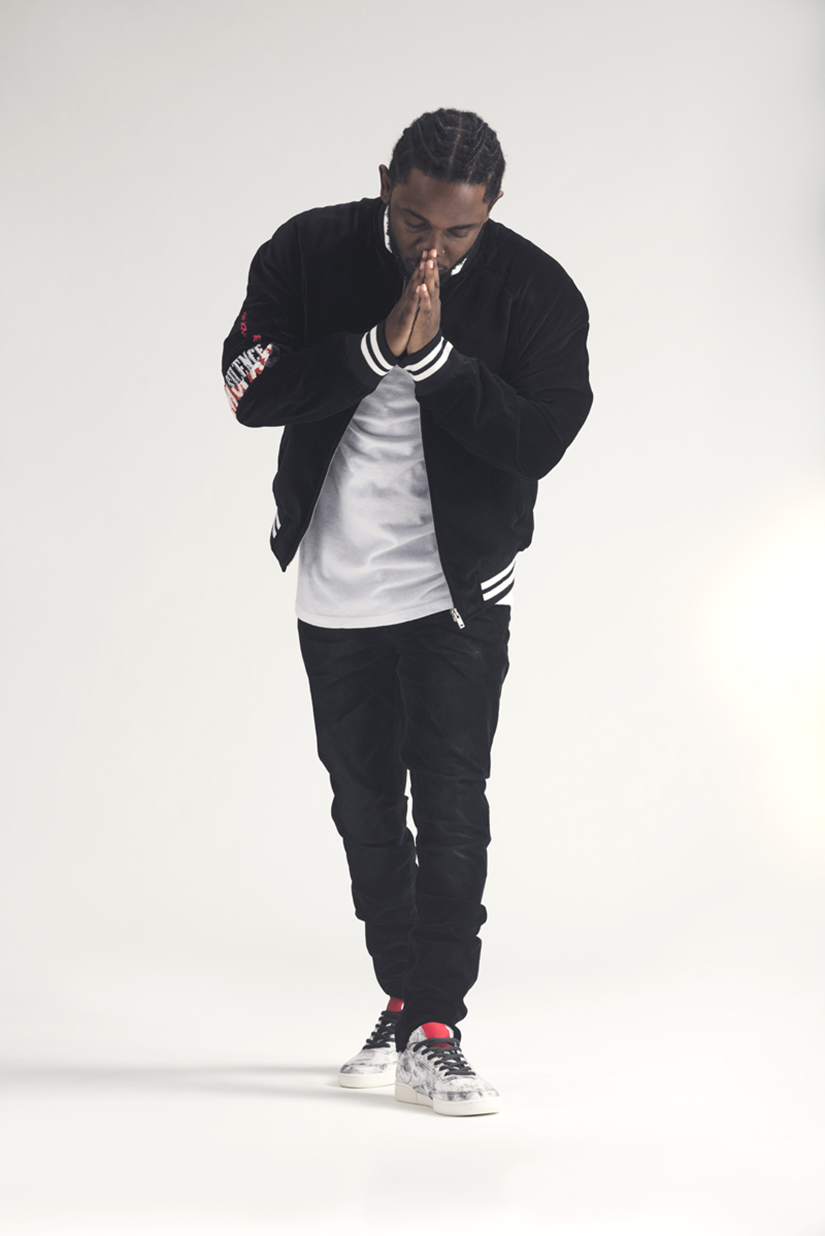 Reebok Classic and music icon Kendrick Lamar continue to evolve the creative partnership this season, as Kendrick reinterprets another Reebok icon, the Club C.

To kick off 2017, multi-platinum selling Top Dawg Entertainment artist, Kendrick Lamar, is at it again with Reebok Classic with the release of a new capsule – this time giving his take on the iconic Club C.For his first iteration of the historic Club C sneaker, Kendrick draws on his experiences both past and present to add his unique style and message to the legacy of the classic tennis shoe.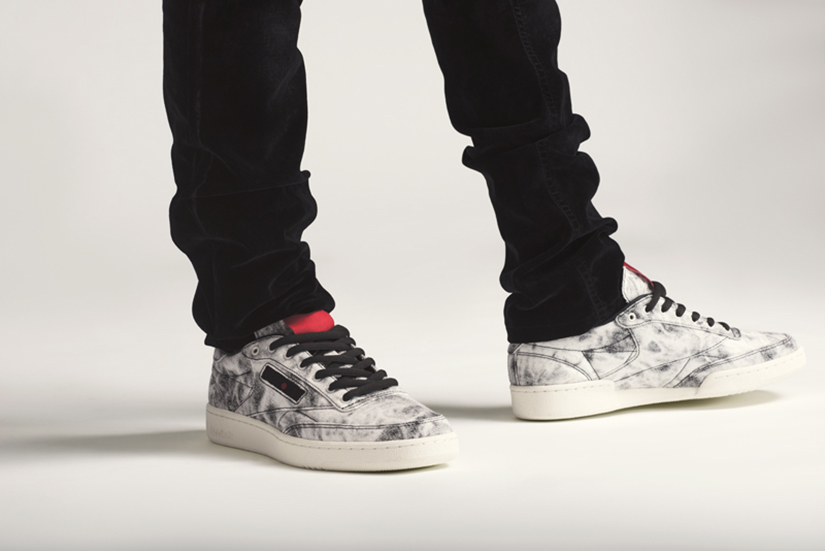 Taking direct inspiration from his latest album, the sneaker's aesthetic focuses on the themes of anonymity and abstraction while also calling for unity. Inspired by his ability to invoke conversation around race and social injustice, this Club C forces people to think deeper and celebrates Kendrick's ability to create art with meaning in a stylish, provocative manner.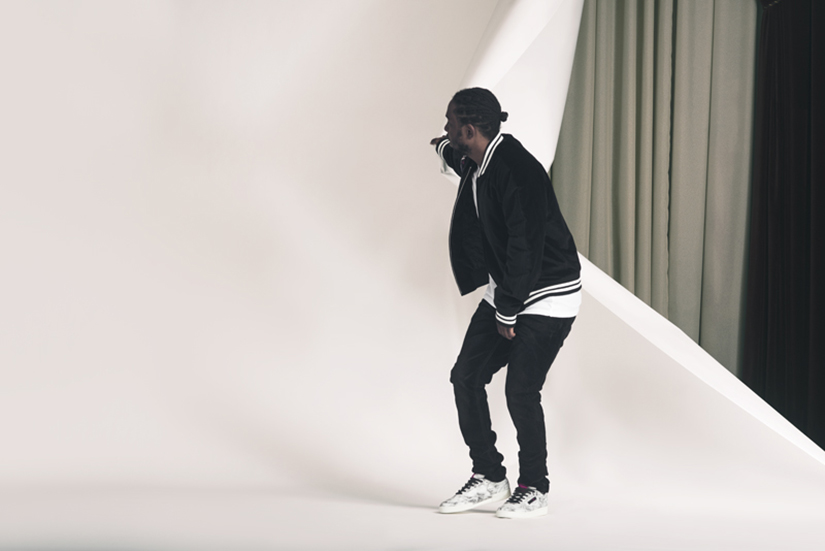 Commenting on the design, Kendrick said, "Now more than ever is it important for individuals to come together as one. This sneaker represents that call for unity and equality, while also pushing people to look beneath the surface and uncover the hidden messages. This is something I try to do with my music, and now here with the Club C."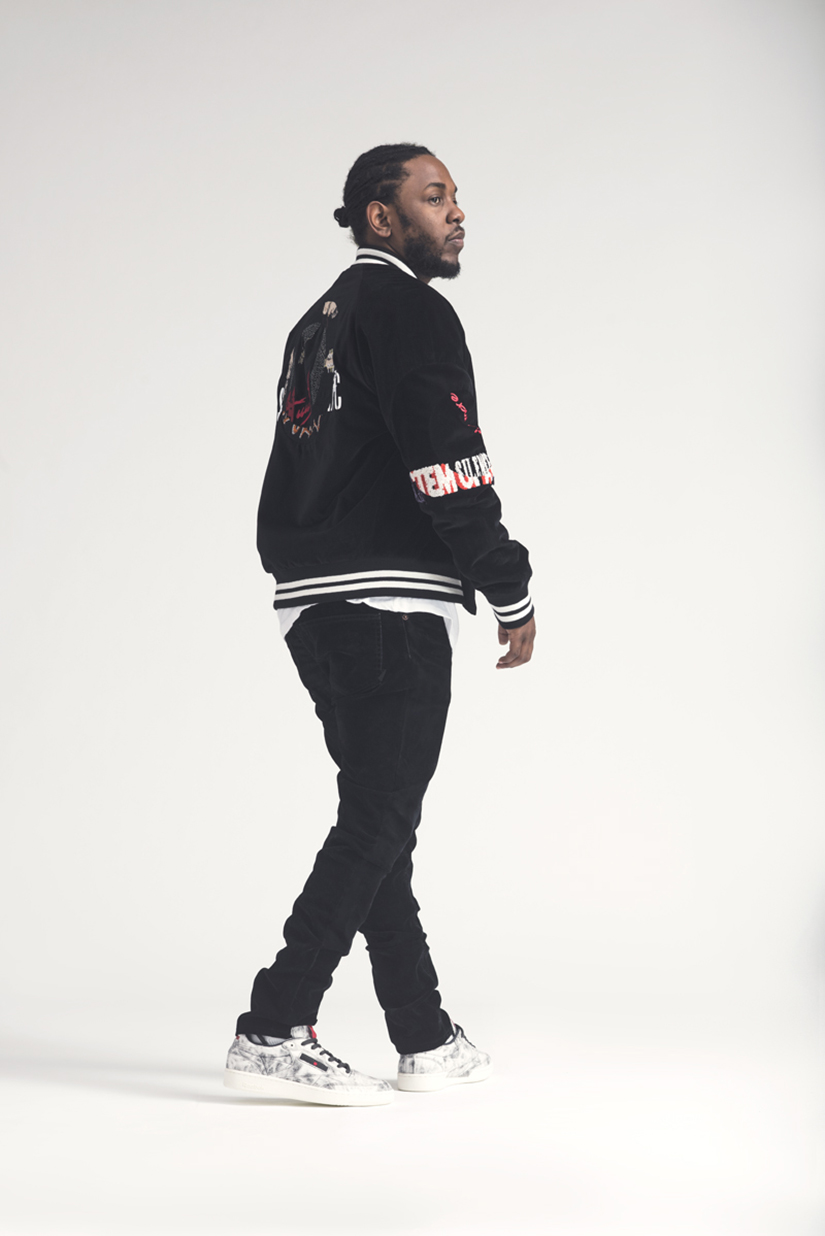 This new Club C sneaker stands for something beyond the norm; each detail is a distinct part of a larger overall design, combining to create a powerful aesthetic and delivering an enigmatic message that goes beyond standard sneaker culture. Key design features and corresponding meanings throughout the shoe include:
Acid-washed denim and dash heel elements to accentuate the mysterious personality of the shoe
Black and white pattern to represent equality within society and coming together as one
Red label and heel elements to symbolize strength, power and passion that can be heard in Kendrick's music and seen in his actions
Purposefully hidden branding, shown only on the tongue's interior to represent anonymity, forcing people to look beyond the surface and think differently – an attribute inspired directly by his newest album
Highlighted "k" and "o" details in the quarter logo window to reference Kendrick's signature nickname "KDot," giving the shoe an inconspicuous identity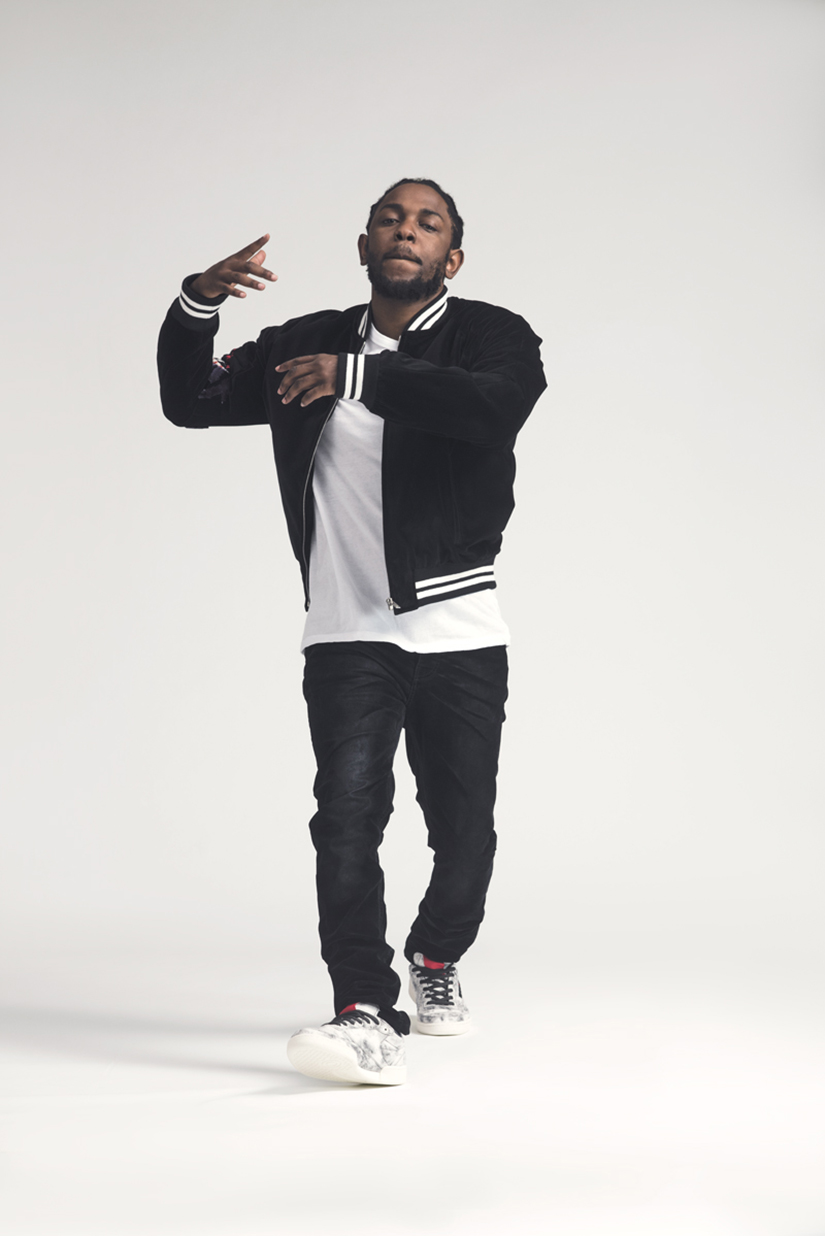 2017 is the year of the Club C. One of Reebok's most iconic sneakers that has transcended generations through constant evolution, so it's only fitting that Kendrick joins us in revisiting the tennis classic," said Todd Krinsky, Global Vice President of Reebok Classic and Entertainment. "This latest Capsule is a bold and unique design that continues and strengthens the theme of inspiring youths, but this time through the lens of anonymity and abstractionism – powerful messages that ring true throughout Kendrick's music. We're delighted to be partnering with Kendrick again and launching his first Club C design for the brand.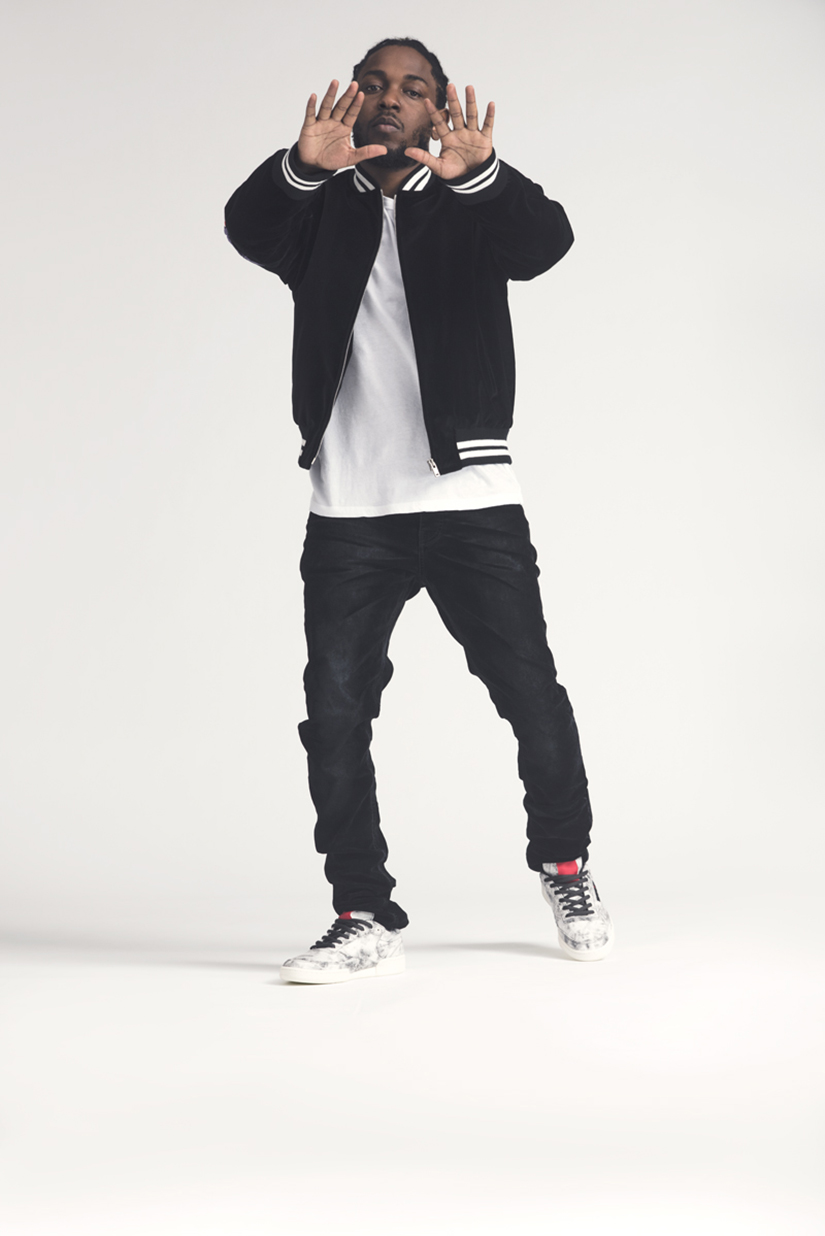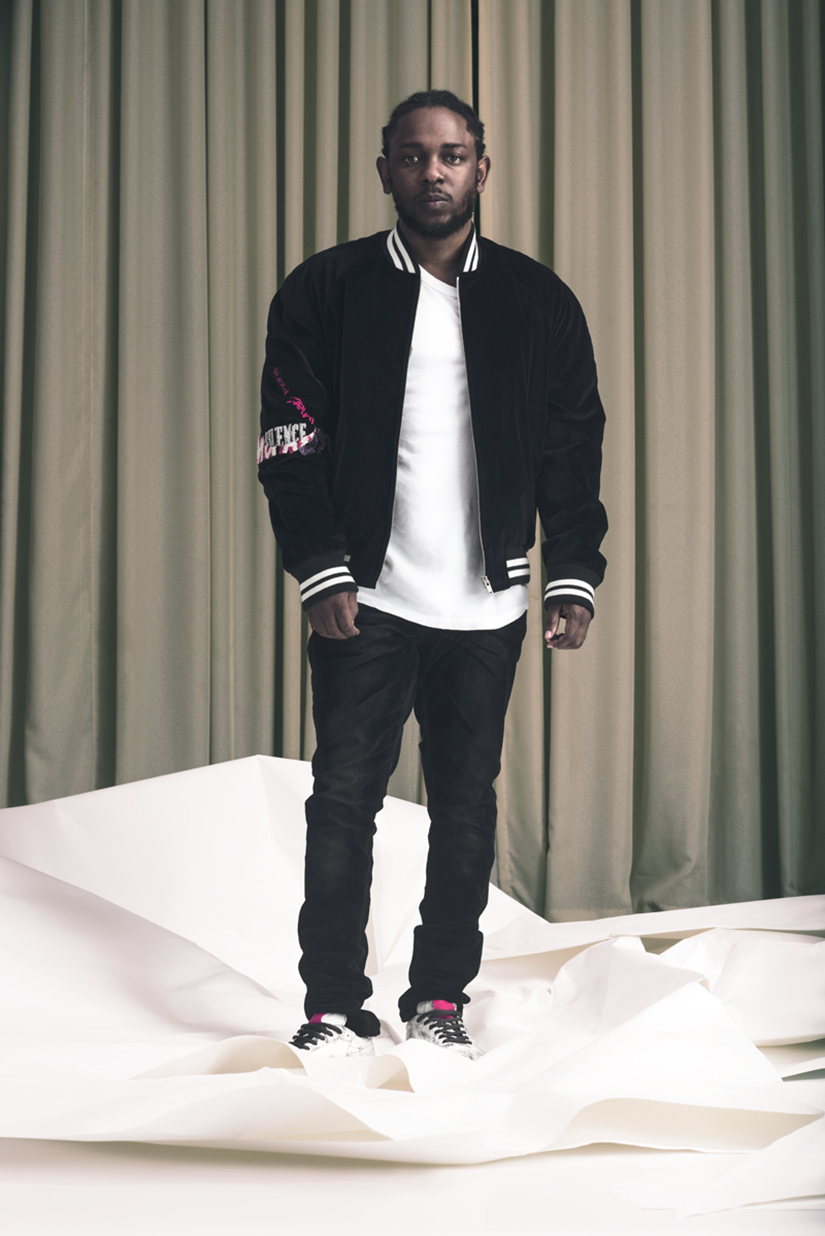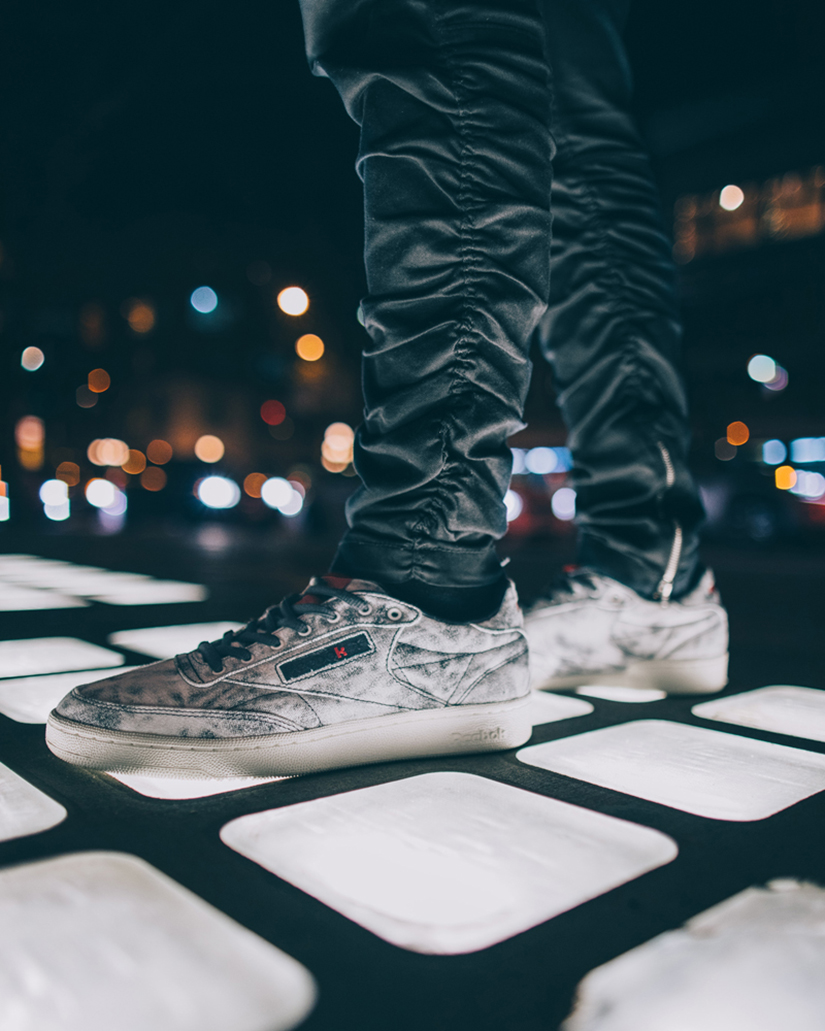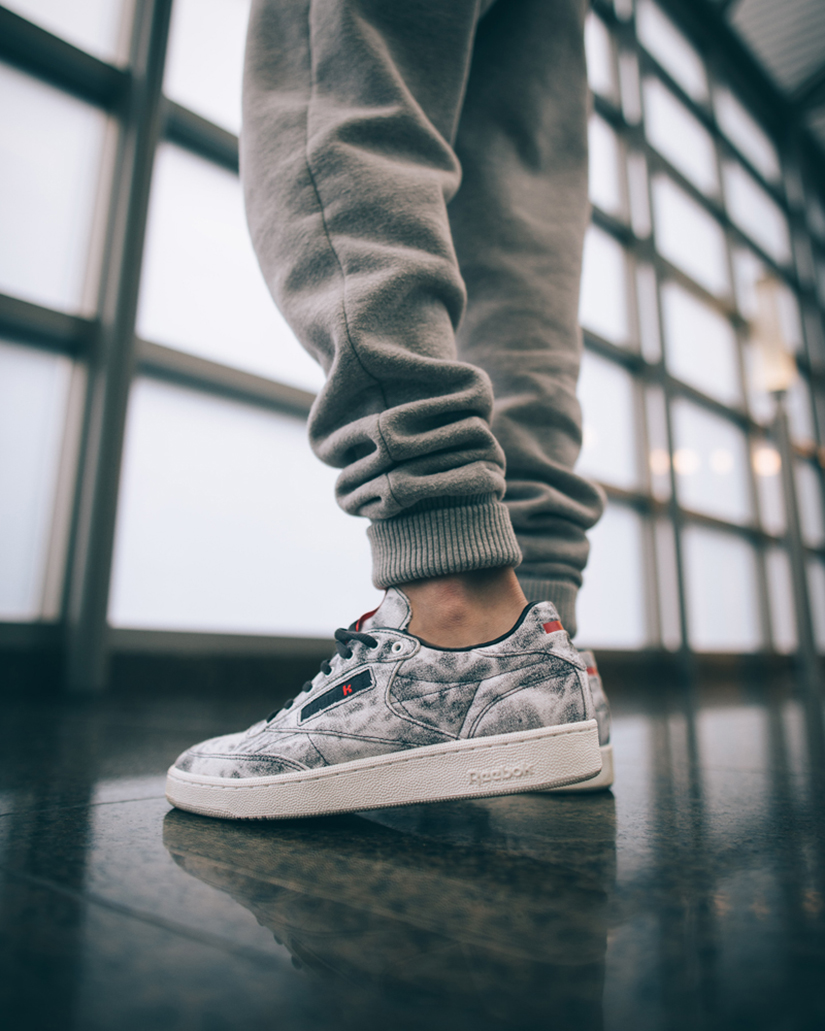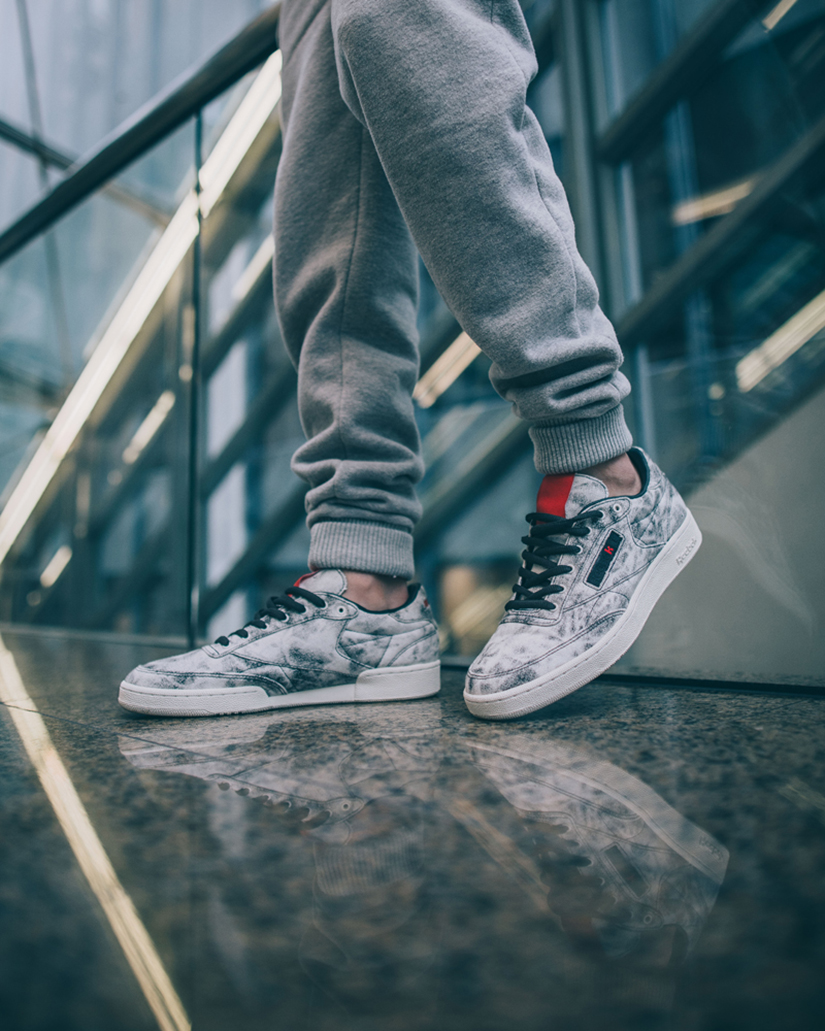 NEW BALANCE 247 "LUXE" PACK
Launching 7th January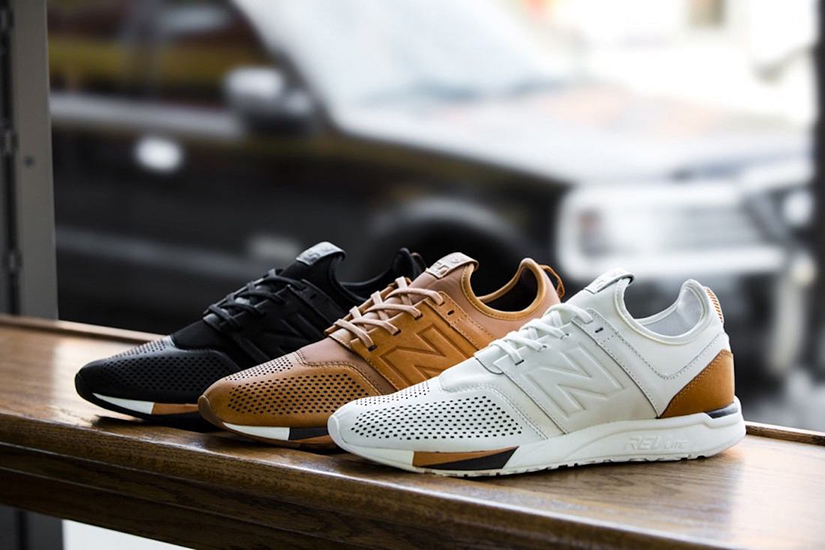 New Balance's newest silhouette comes in the form of the New Balance 247 Luxe. Featuring a combination of elements taken from the New Balance 574, 576, 998 and 1300 models, the 247 Luxe is done up in full-grain premium leather while a stretch synthetic nubuck sock construction offers enhanced fit and feel.
"The Luxe pack is what New Balance does best – premium, quality materials and craftsmanship in combination with sophisticated styling and superior comfort," said Brian Lynn, New Balance's Senior Product Manager of Global Lifestyle. "Their versatility means they look just as good in a more formal setting as they do in a casual one – the perfect 24/7 companion."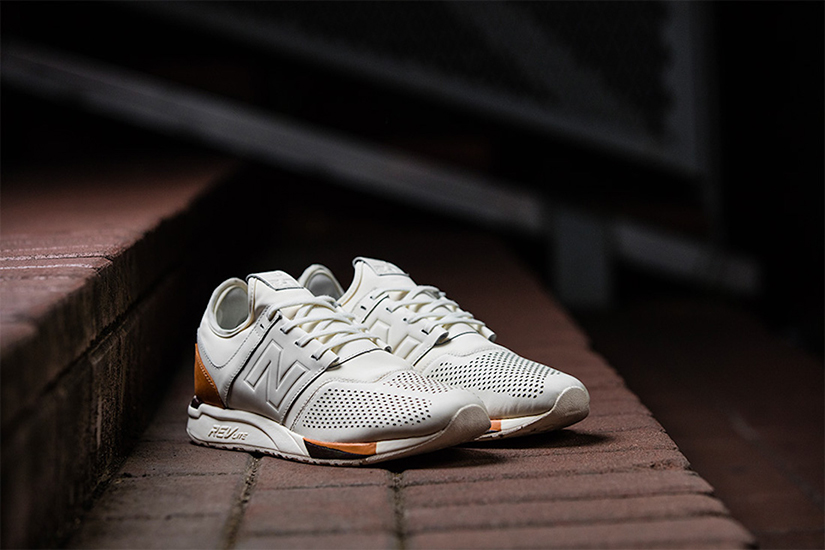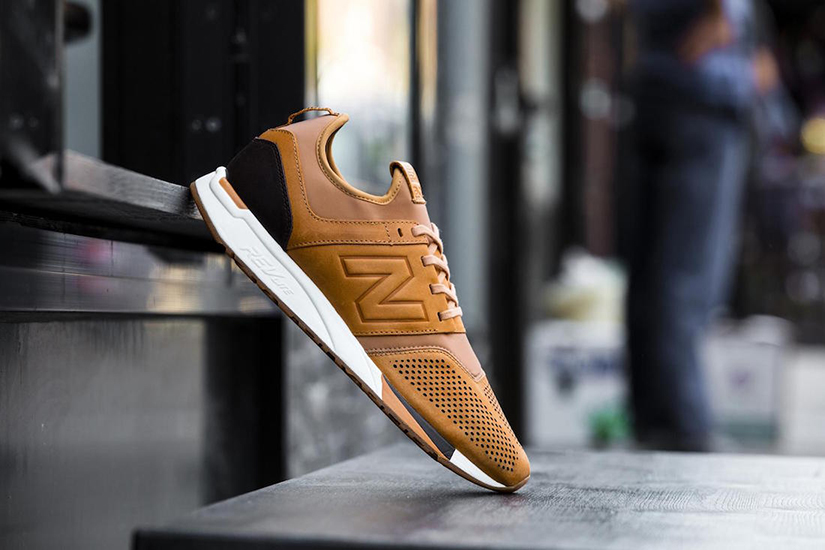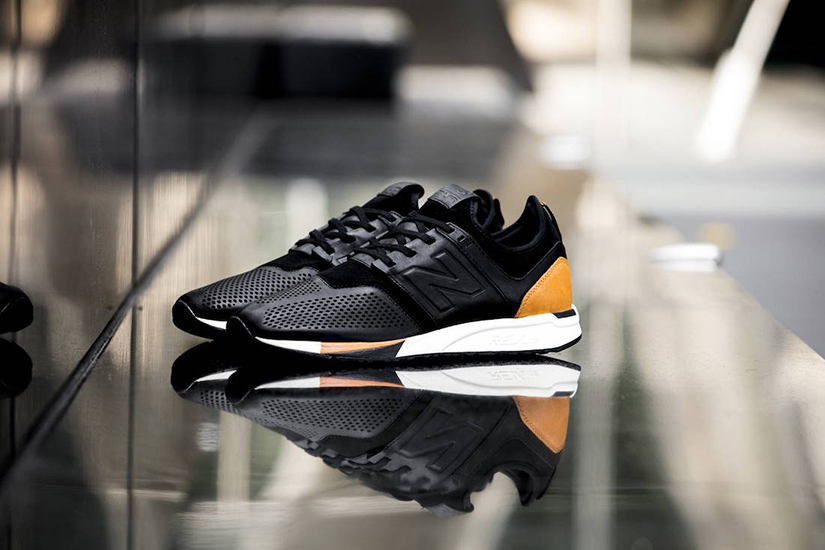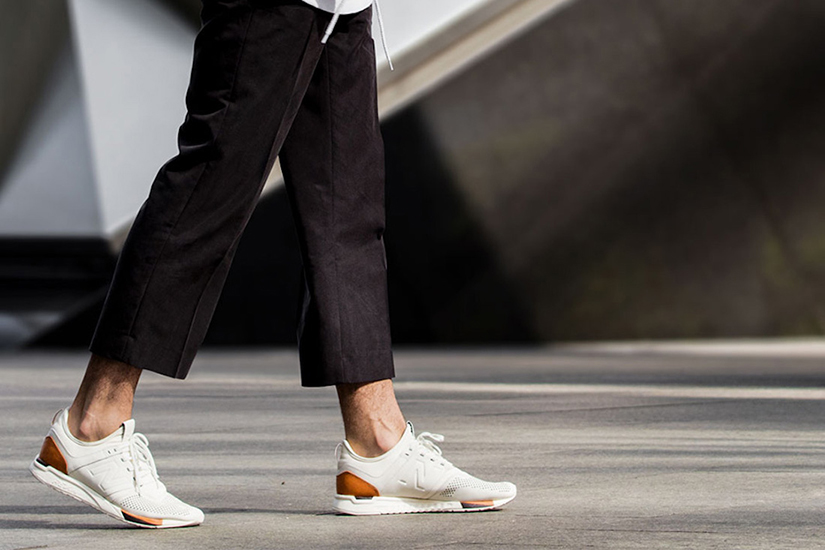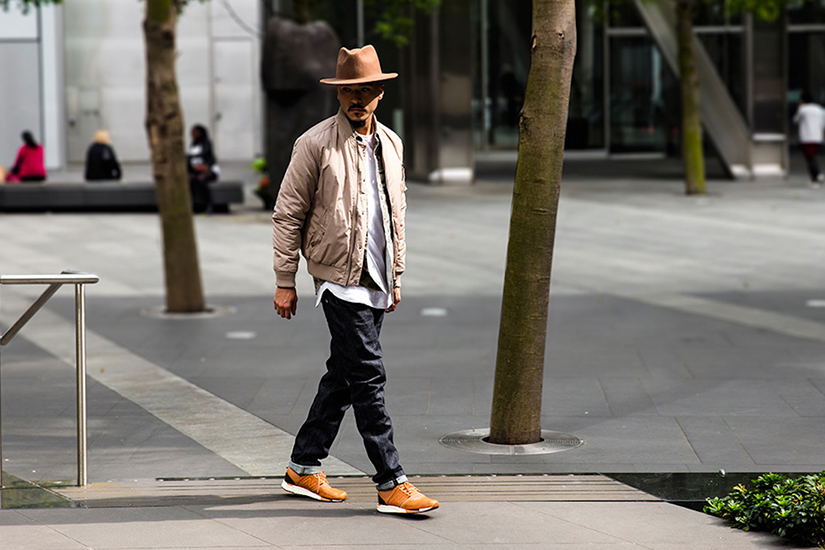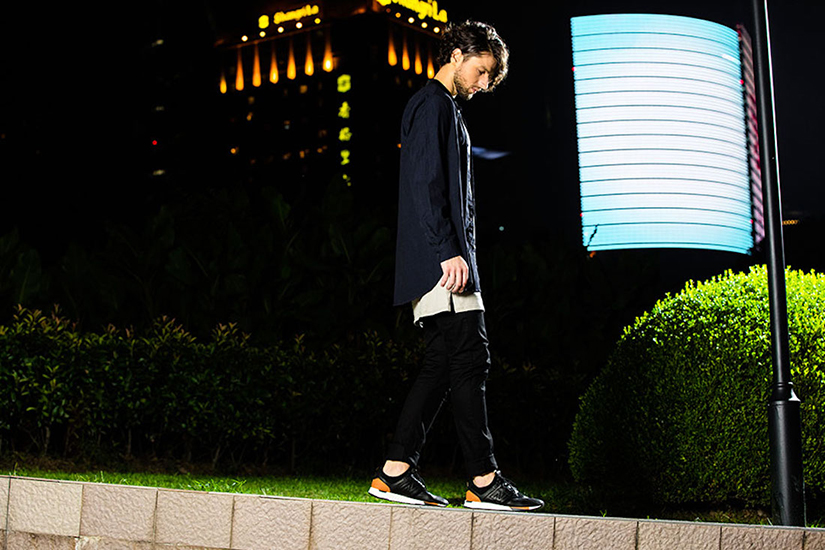 ADIDAS CONSORTIUM TOUR CLIMACOOL 1 X SHOE GALLERY "FLIGHT 305"
LAUNCHING 7TH JANUARY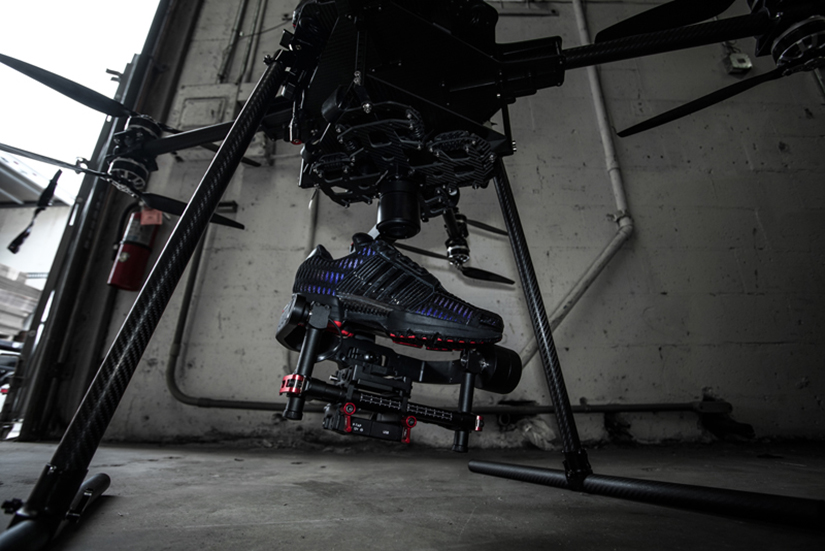 After twelve months of globetrotting, the Consortium Tour makes its final stop for some December warmth in Downtown Miami. This instalment comes courtesy of Shoe Gallery, the family business which has been selling sneakers to Floridians for five decades. Here it collaborates with adidas Consortium to produce a colourful Climacool 1 "Flight 305", a model that has enjoyed a strong renaissance during 2016.
The story begins on Ocean Drive, the long road which runs along the South Beach waterfront, lined with the city's now iconic art deco buildings. Painted in a variety of pastel shades, by day, these buildings are architecturally striking, but by nightfall – under the illumination of multicoloured neon signs – colours begin to warp and blend into one another..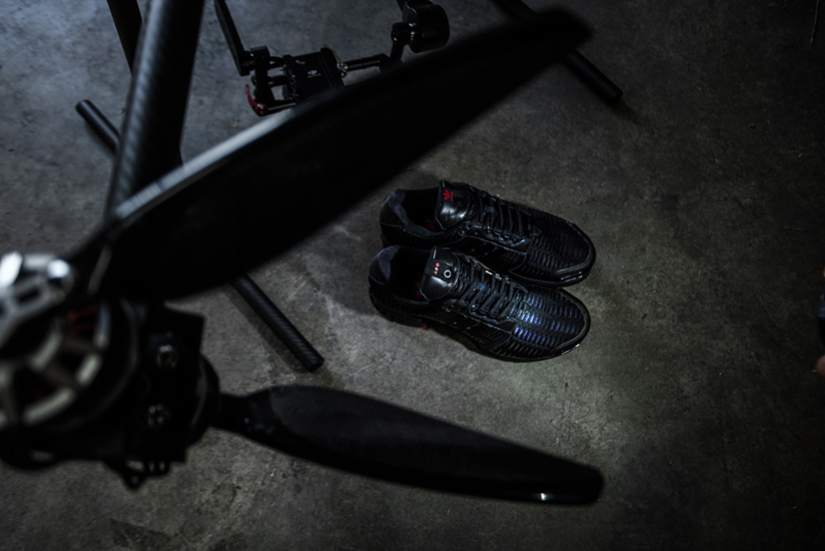 These buildings serve as the inspiration behind Shoe Gallery's Climacool 1 colourway. Upon immediate observation they might appear black but in light, and with movement, the shoes' stunning effect is revealed. Beneath the dark outer mesh lies a XENO film membrane that mimics the multifaceted, multi-coloured shimmer of snakeskin.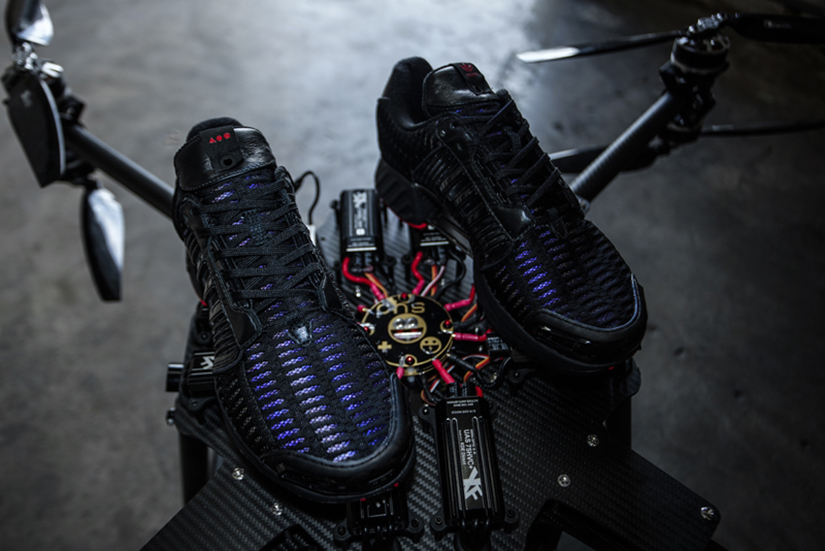 But there is more going on than simple, colour-based decisions. Shoe Gallery has a design concept which works on two levels. The retailer has teamed up with Drone Nerds and Miami-based Grammy Nominee producer Cool on this model. The execution is a playful nod towards unmanned flying vehicles with stealthy black bodies accented by the shimmer of their propellers. Shoe Gallery envisions such drones as the future of footwear delivery.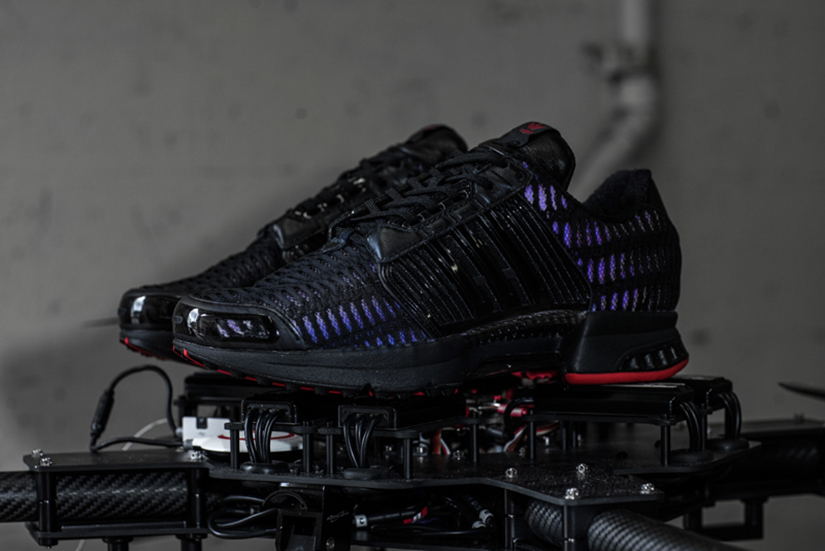 When first released in 2002, the Climacool 1 received popular acclaim for its strong aesthetic and lightweight, cutting-edge breathability. Befittingly, in 2016, the adidas Consortium Tour concludes with a model that has enjoyed a big comeback year.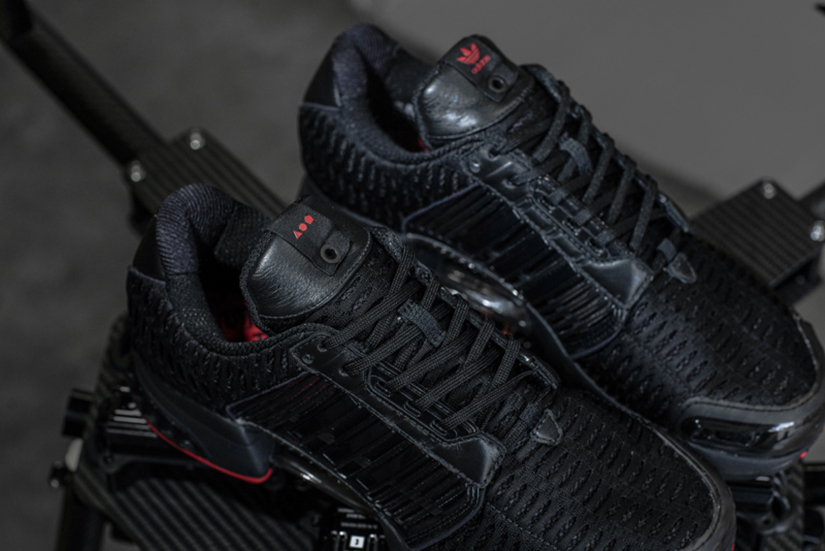 REEBOK PUMP SUPREME
05 . 01 . 17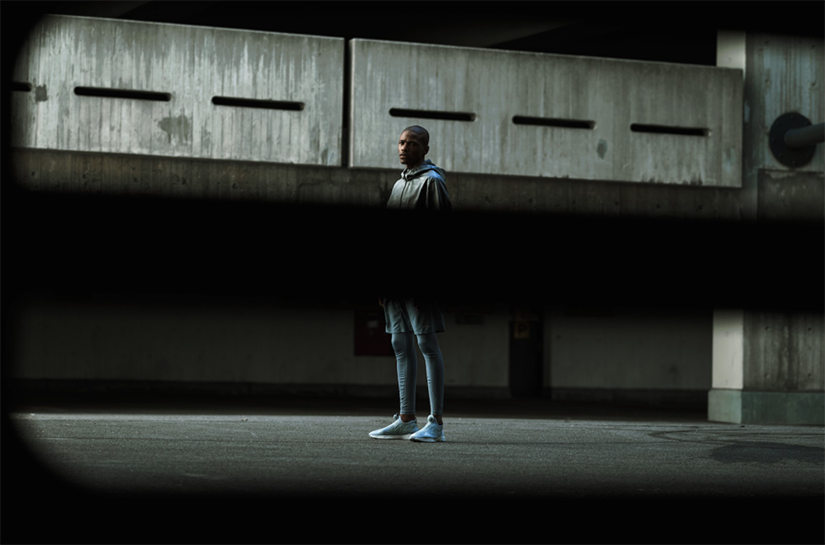 Reebok is no slouch when it comes to pioneering sneaker developments. Case in point? The brand's game-changing Pump technology. Used throughout a variety of styles and silhouettes, it's not just the catchy name that's helped the Pump become a pop-culture icon, it's the tech's forward-thinking approach to fit and style. Carrying on that lineage of well-designed footwear embedded with Reebok's top-shelf tech is the latest iteration of the Pump series: the Pump Supreme.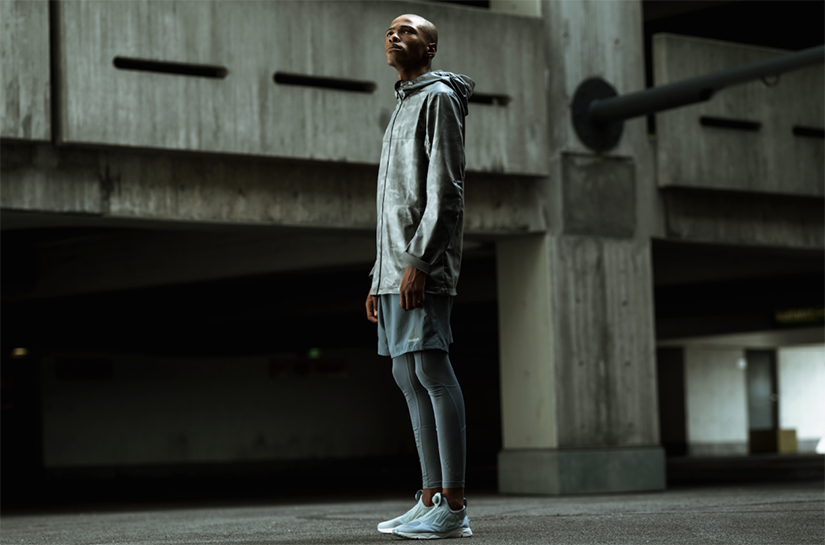 Like other Reebok sneakers before it—especially those designed with the Pump's custom fit technology—the Pump Supreme is engineered from the sole up to create a sneaker that's as comfortable as it is stylish. It begins with the silhouette's namesake Pump, fixed at the top of the tongue, providing the technology's iconic customizable on-foot fit. But the Pump is not the only exciting addition to the upper—the unique Fusion Fit Sleeve brings the upper even closer to the foot, streamlining the slip-on silhouette and maximizing the Pump's potential. Built from breathable engineered mesh, this slip-on style is one of Reebok's most flexible, functional, and flattering pieces of footwear.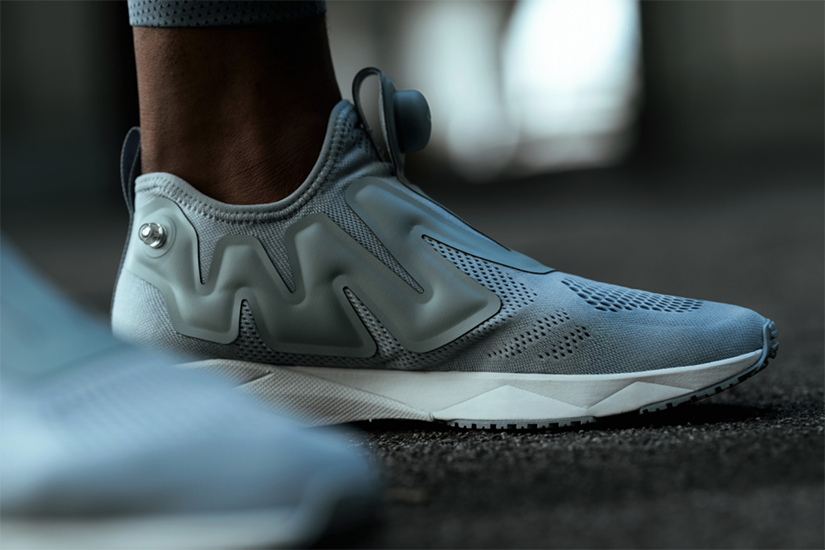 The upper isn't the only part of the shoe worth showing off though. A carbonated foam midsole and a proprietary Metasplit outsole provides a lightweight and stabilized step in every stride. When it comes to the Pump Supreme, expect substance and style.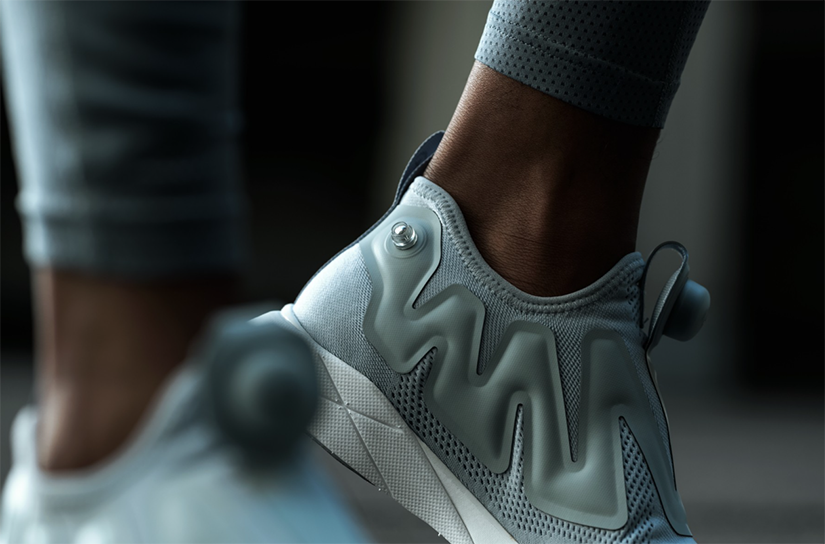 While Reebok's Pump-embedded shoes have held their place in the mind of sneakerheads for decades, the Pump Supreme catapults the classic technology into the present day. With a pared-down design that's packing eye-grabbing aesthetics, it's not hard to see why this Pump reigns…well, supreme.