GOLA Harrier 1905 Made In England
X
limitEDitions
´ Footballing Greats pack `
29.12.15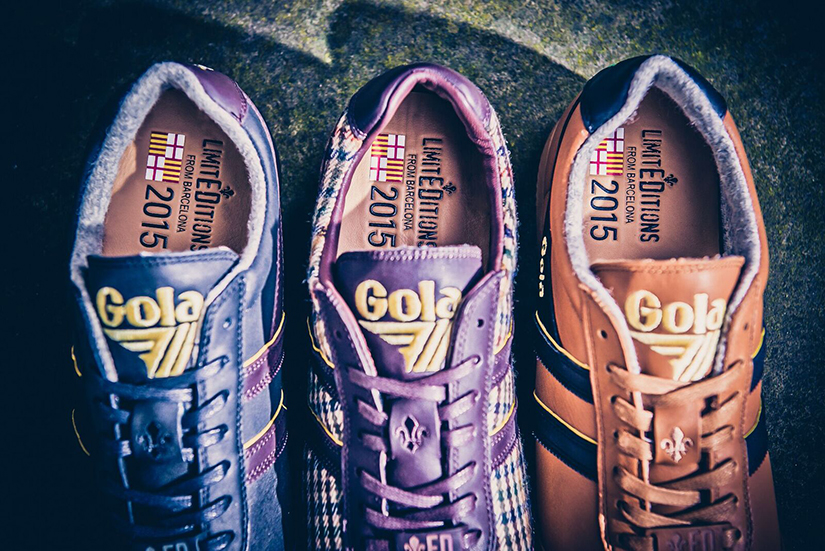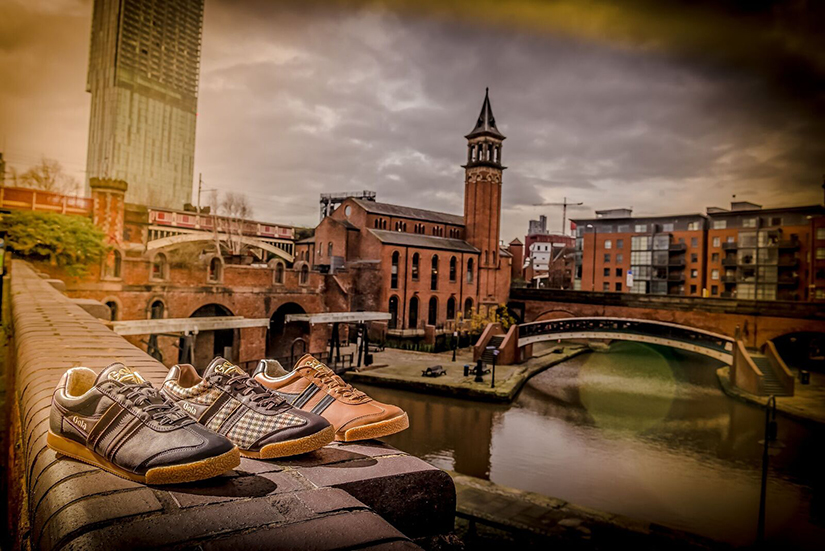 GOLA X LIMITEDITIONS – WHERE TWO CITIES ARE UNITED

Harnessing the history of two great footballing cities, Gola Classics and limitEDitions team , have combined to create our first ever collab.
Drawing inspiration from the historical city shield of Barcelona, the first one used by "Barcelona Football Club" and Manchester coat of arms, also used by Manchester United at the same time, taken from the time of Gola's inception date of 1905, this 'Footballing Greats' pack offers three no frills Harrier styles that focus purely on traditional manufacturing techniques and the finest materials.
Wools are hand selected from Manchester woollen textile manufacturing company, Mallalieus, and the trainers themselves have been handmade in Manchester. The quality leather uppers are offset by contrast wool linings and
a custom two-part insock design. For those not in the know, Harrier is Gola's most iconic trainer design, born of humble beginnings in 1968 and today holding flagship status for the brand.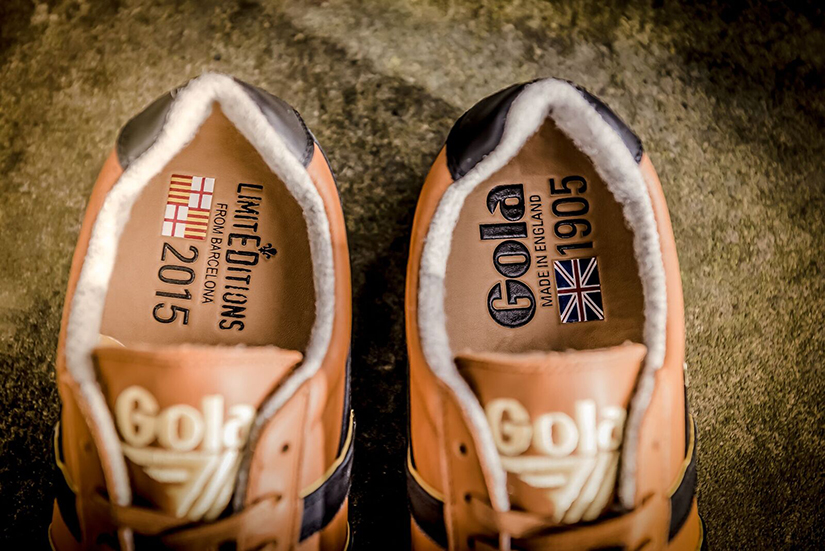 Of the three options, the Barcelona themed style features a rich tan leather upper, soft grey wool lining and gold Gola branding call outs. The limitEDitions fleur-de-lis emblem is subtly added to the lace catcher and lace keeper where it has been laser etched into the leather. If you turn to the back of the shoe the Barcelona shield has been applied with a print emboss. Other notable features include a quality triple stitch to the upper panels and fine 3M gold underlay on the Gola wingflash detail.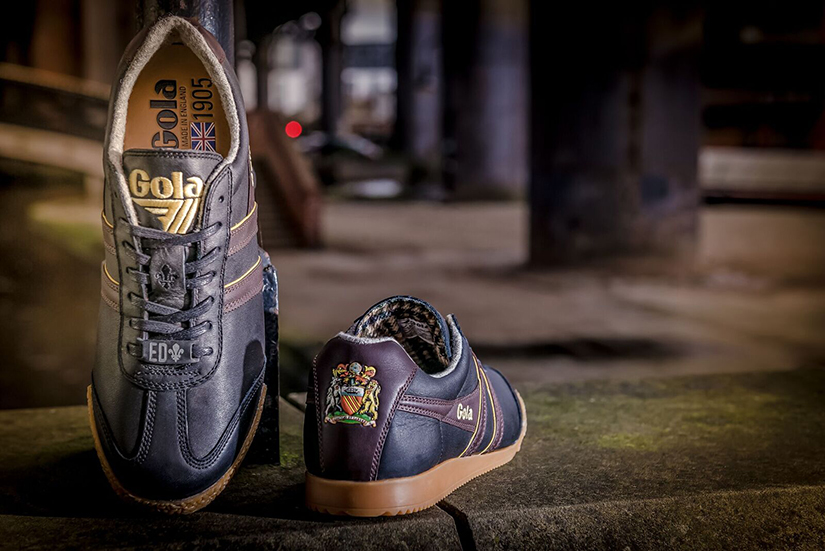 The Manchester themed style, in black leather, more akin with the Manchester skyline, is the perfect counter part to
the Barcelona themed option. Again featuring a soft grey wool lining, gold Gola call outs and fleur-de-lis detailing but with the Manchester coat of arms as a print emboss to the heel.
As all of them, it comes with an extra waxed premium cotton laces in flat and round options, in matching and contrast colorways and metallic old brass lace tips.
All styles comes into an original packaging from Gola Made in England series.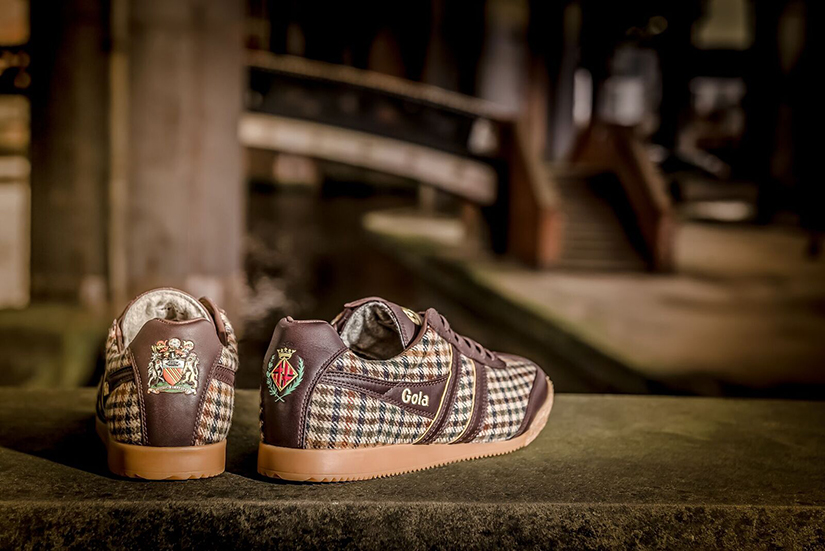 Finally, there's also a special 'friend and family' edition, but unfortunately this is exactly what it says on the tin, limitEDitions team has an exclusive list of sneakerheads who are listed to give a home to these beauties.
Featuring the Barcelona shield to the right heel and the Manchester coat of arms to the left, this option has an 'out there' British tweed upper, contrasted with rich brown leather trims and gold Gola call outs. The linning of this premium edition comes in high quality goat leather as a commemoration of the chinese horoscope in 2015 ( Year of the goat ).
Officially released on December 29 2015 at limitEDitions Barcelona.Gola has made a combined total of 110 pairs of the three styles in celebration of the brand reaching its 110th birthday.
- ends -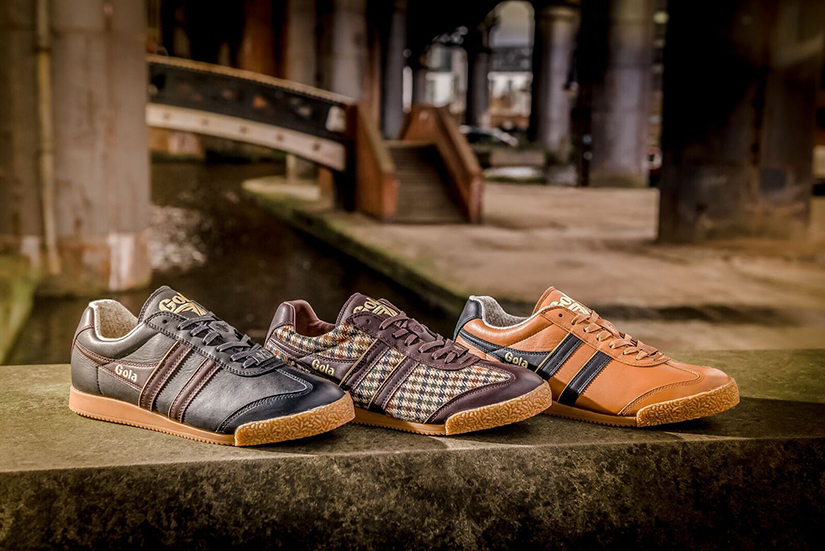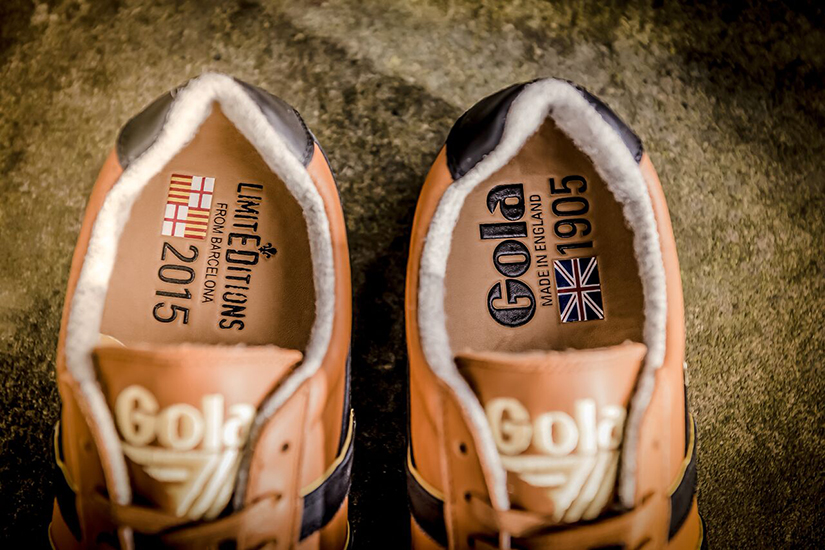 GOLA Harrier 1905 Made In England
X
limitEDitions
´ Footballing Greats` Barcelona - Bat Rat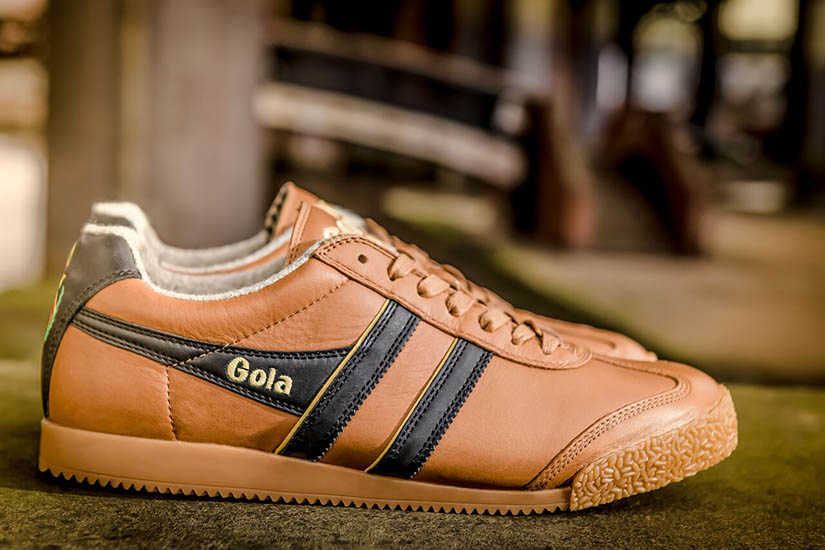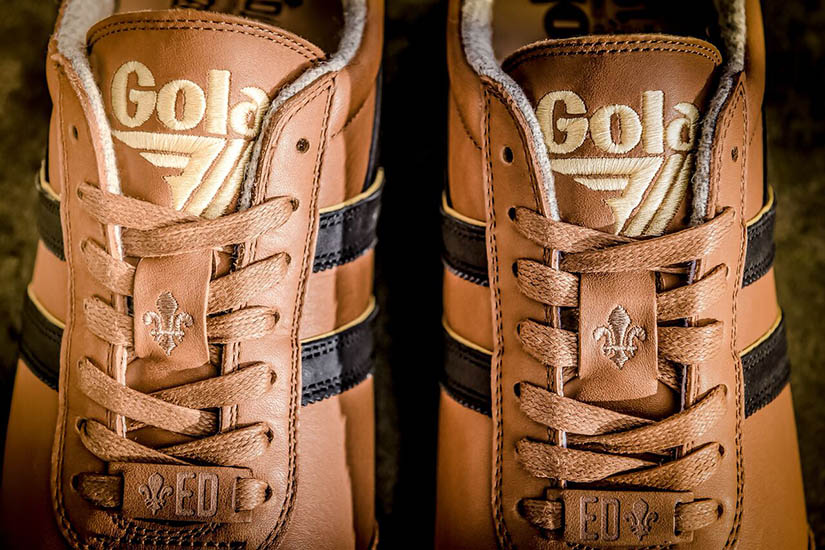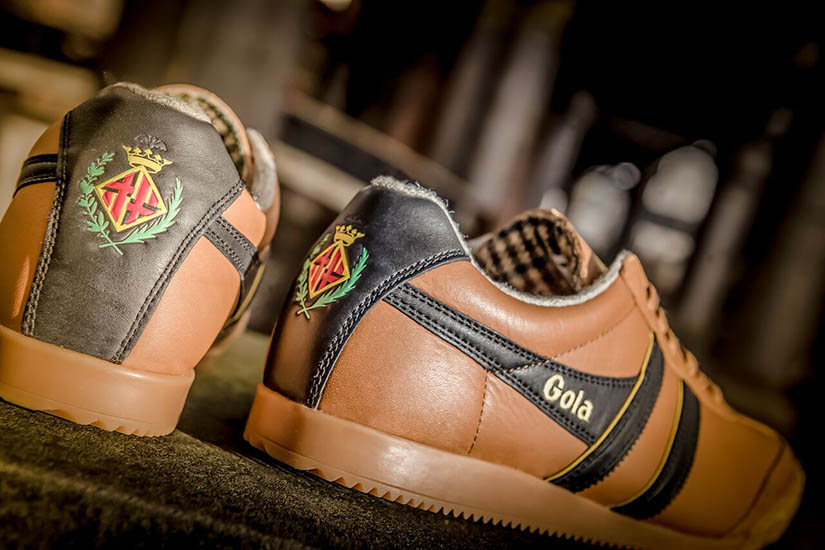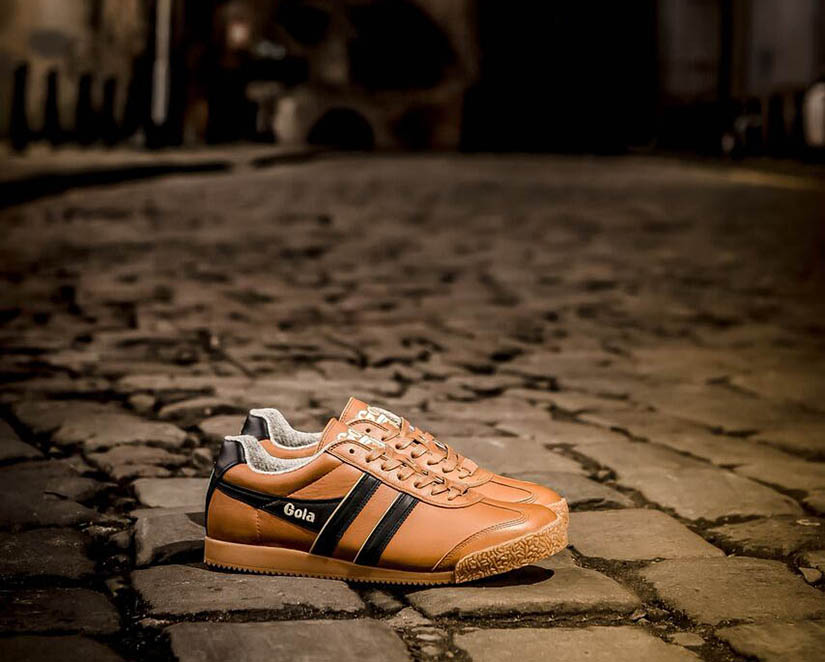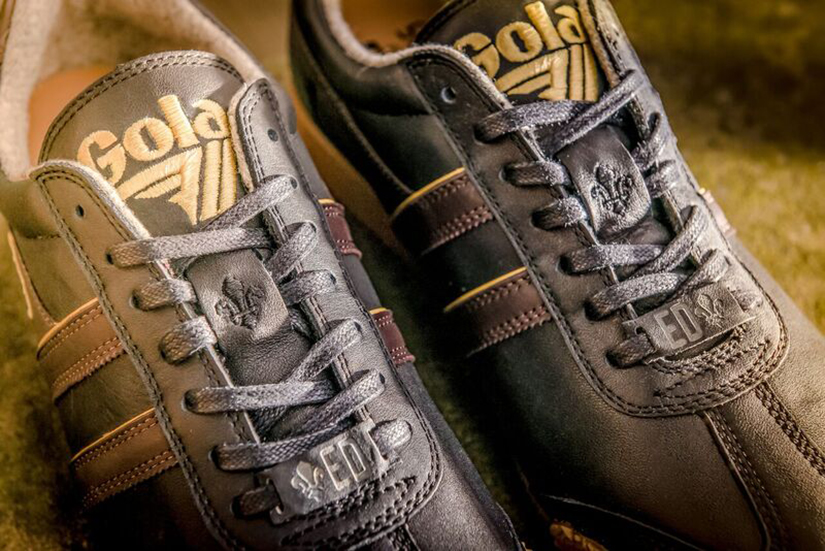 GOLA Harrier 1905 Made In England
X
limitEDitions
´ Footballing Greats ` Manchester - Lion Horse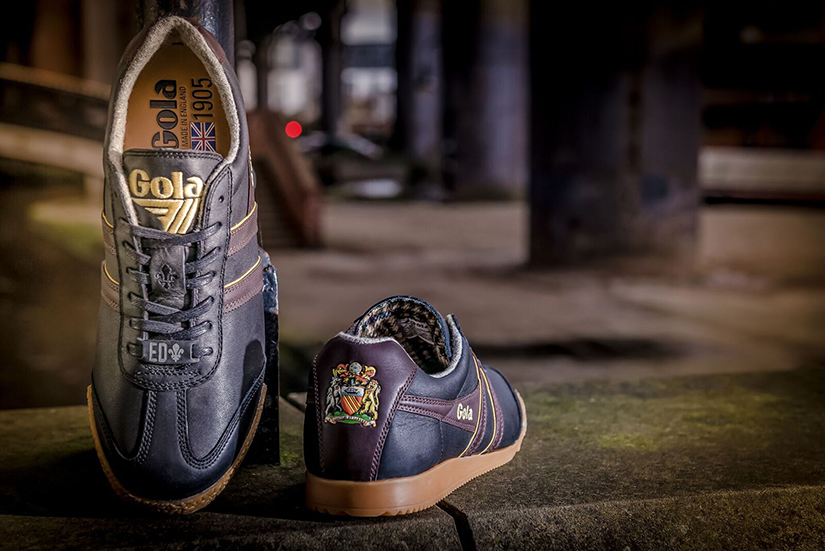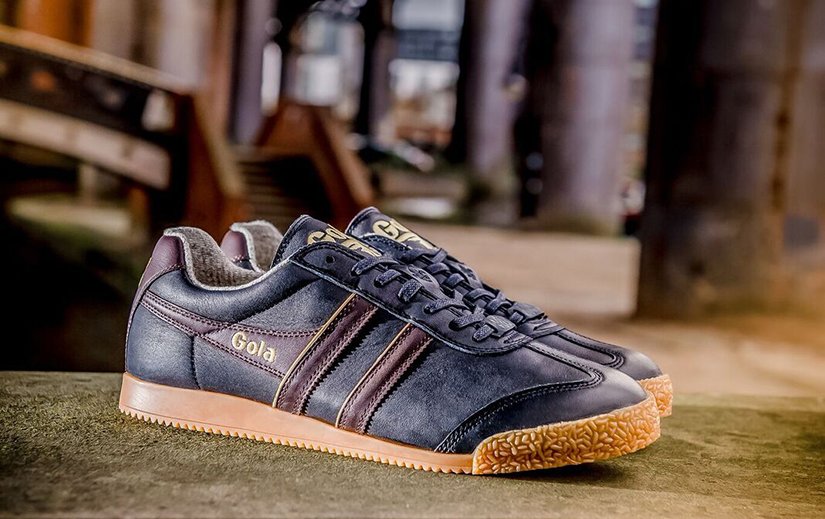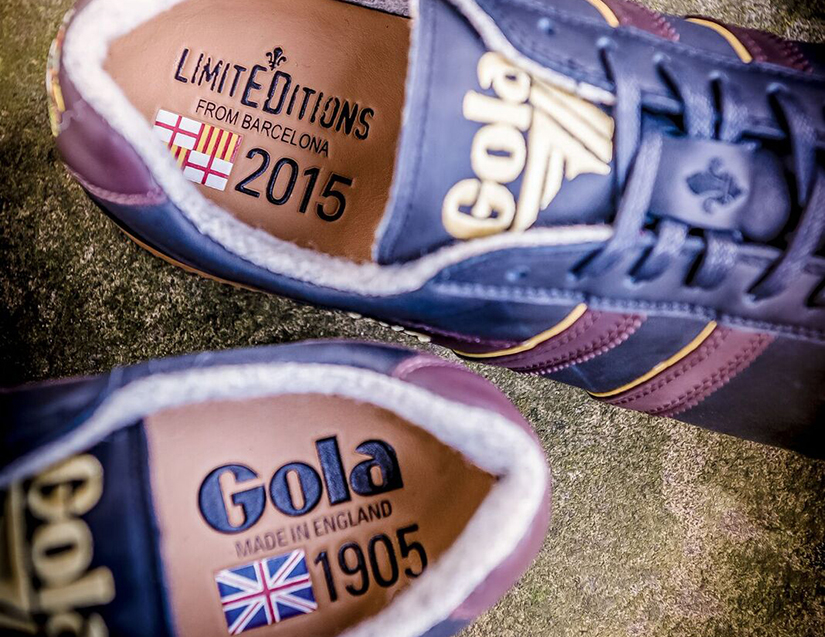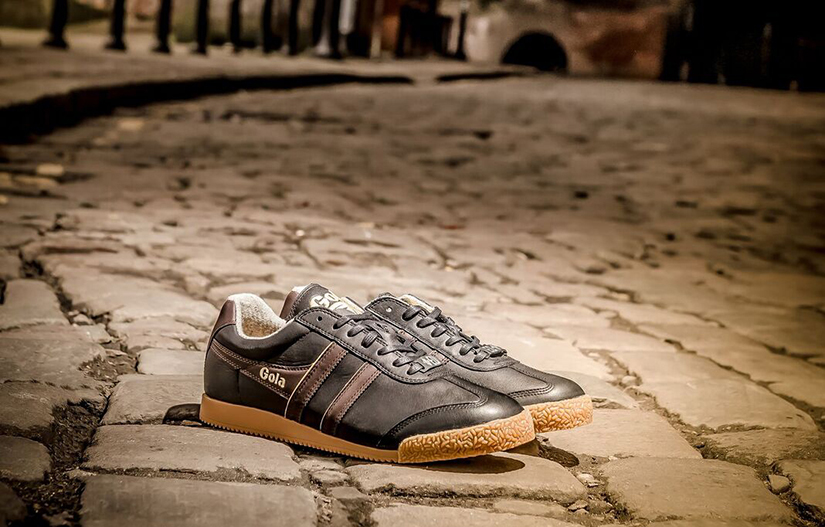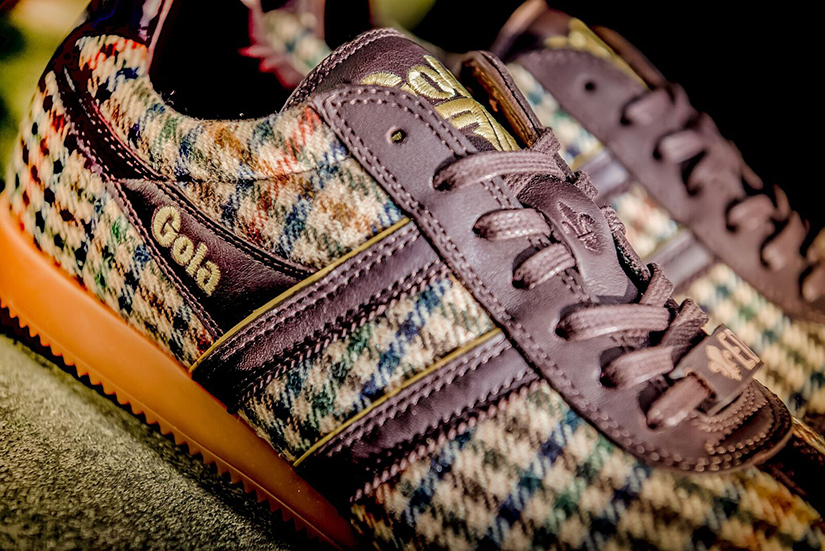 GOLA Harrier 1905 Made In England
X
limitEDitions
´ Footballing Greats ` Friends & Family - Harris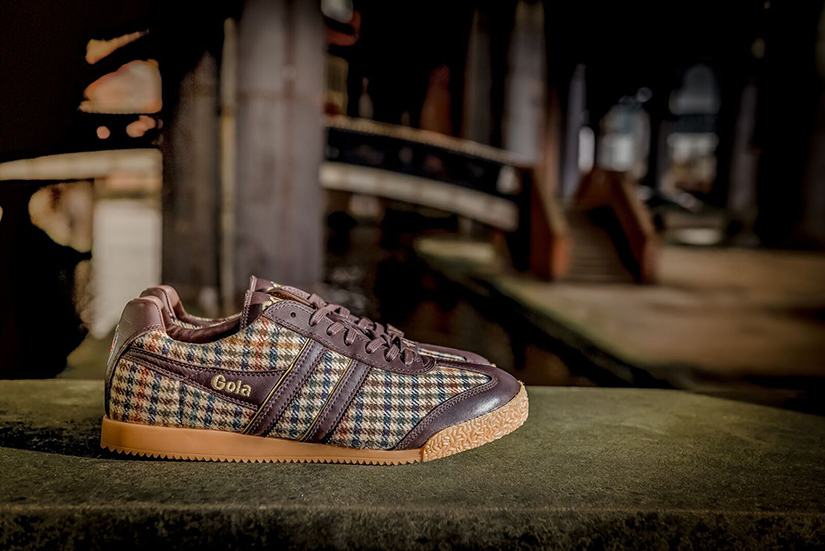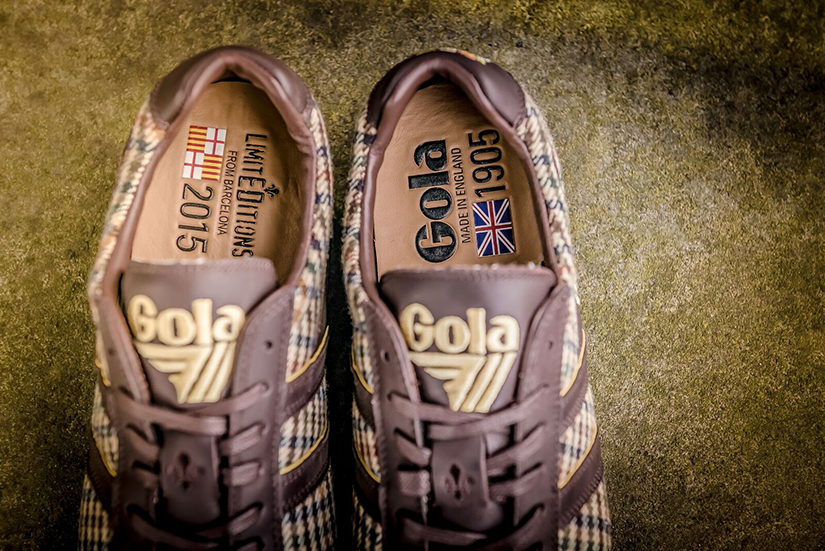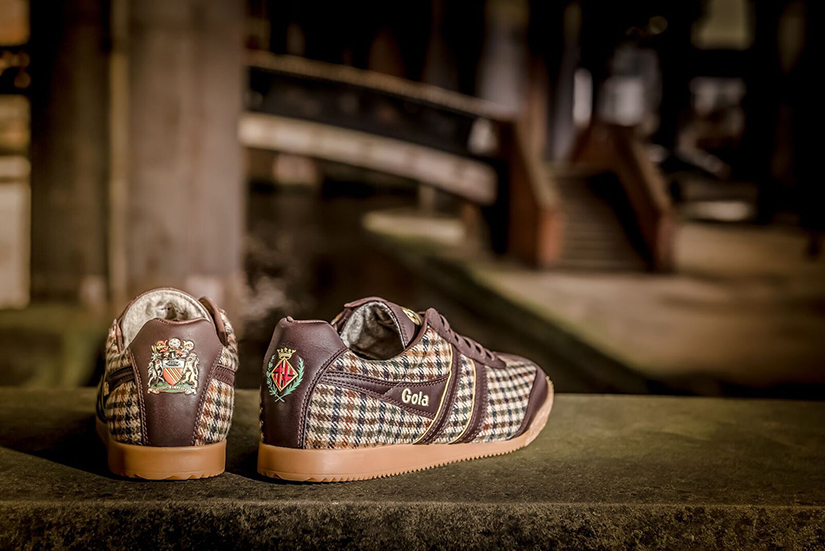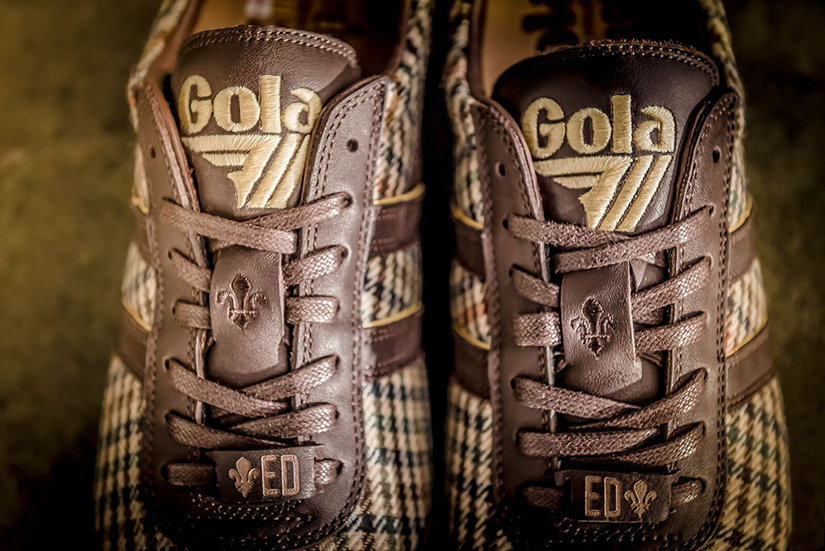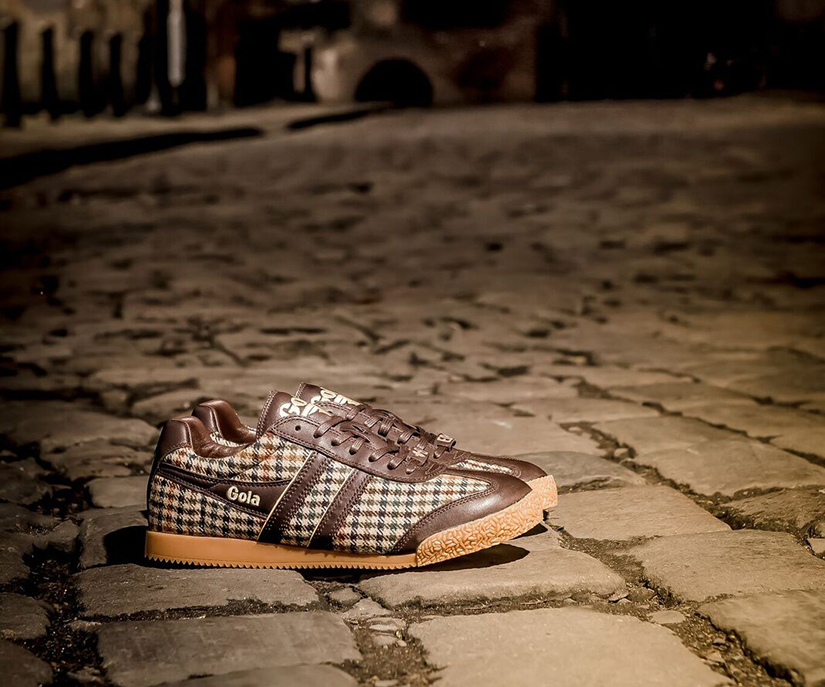 YEEZY BOOST 350 "Tan"
29.12.15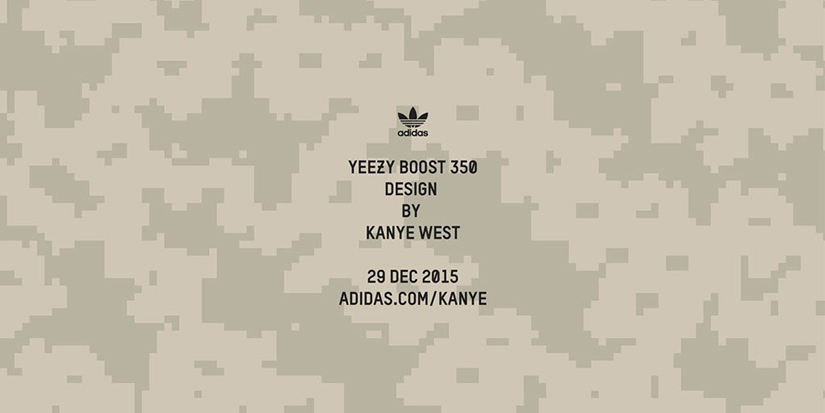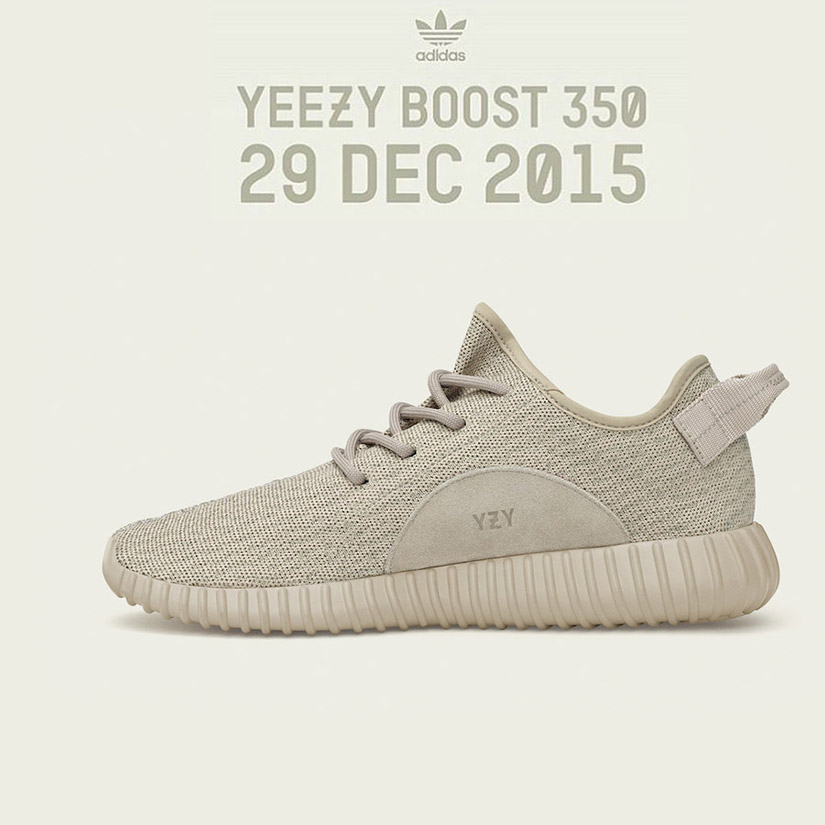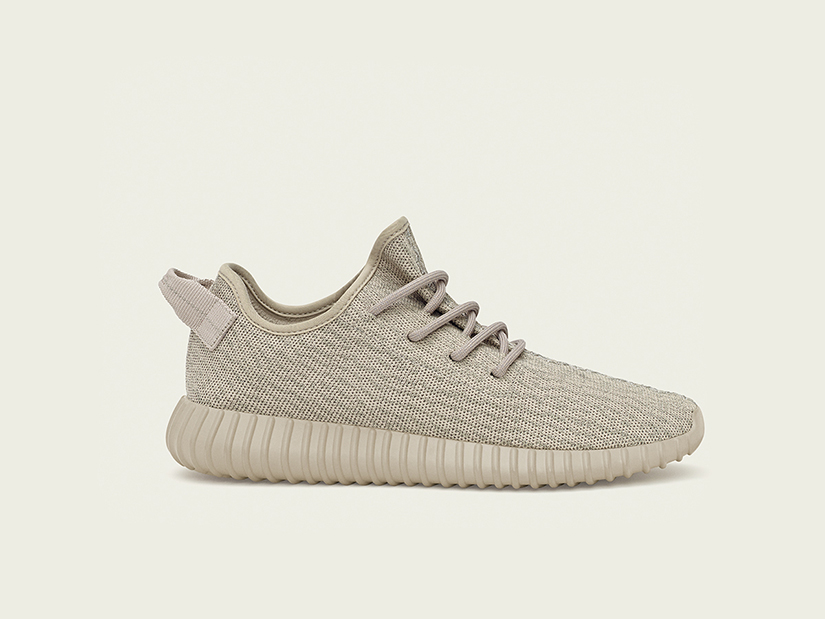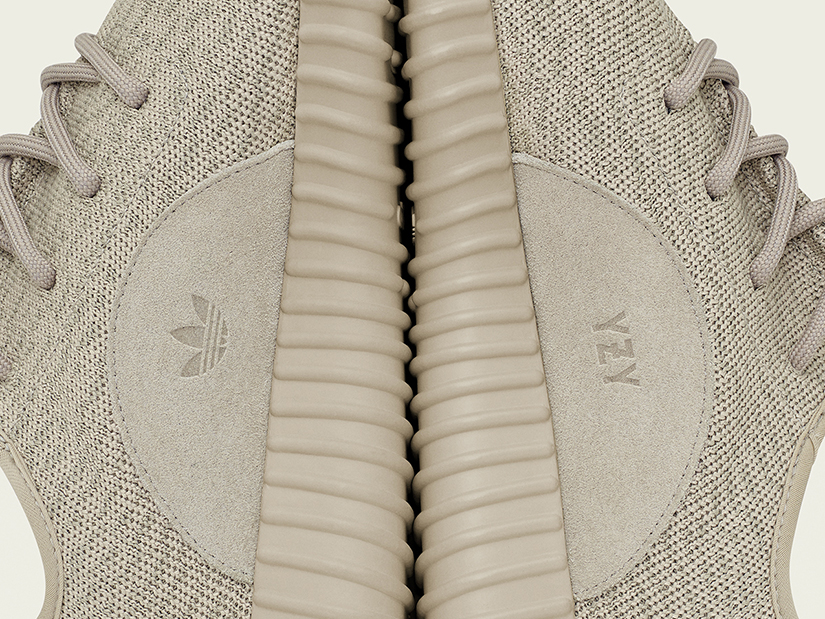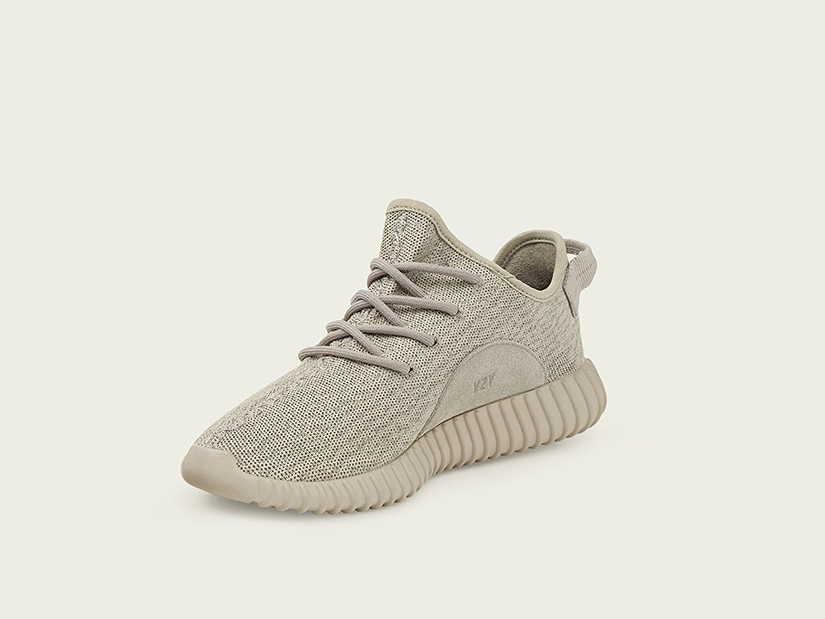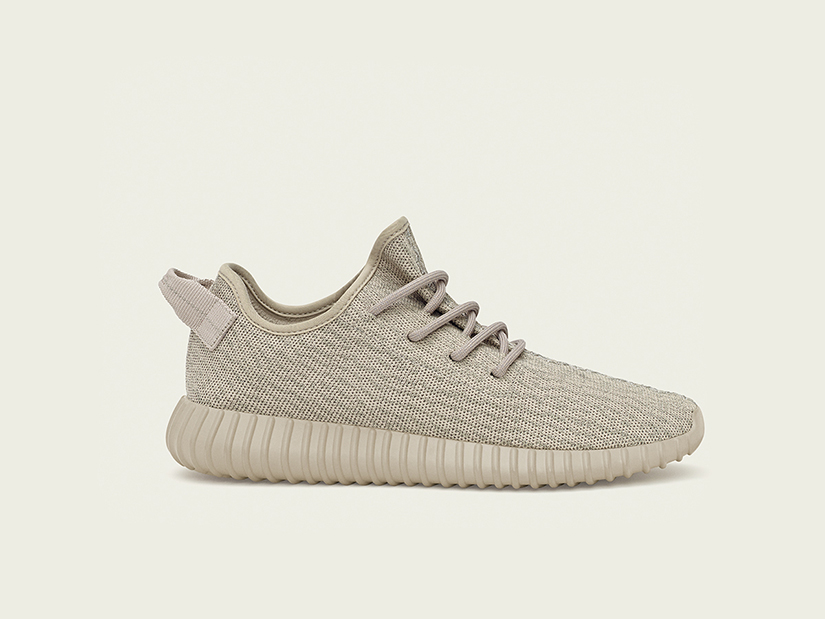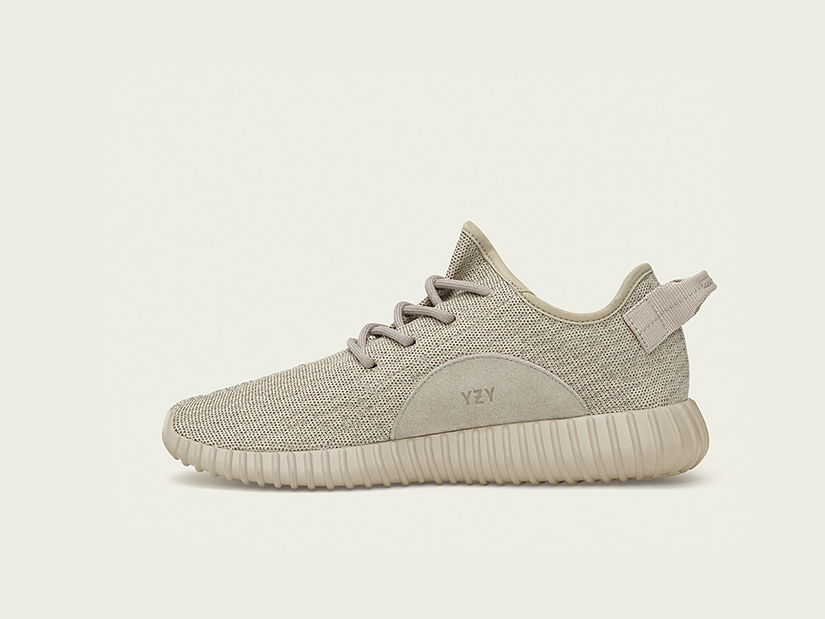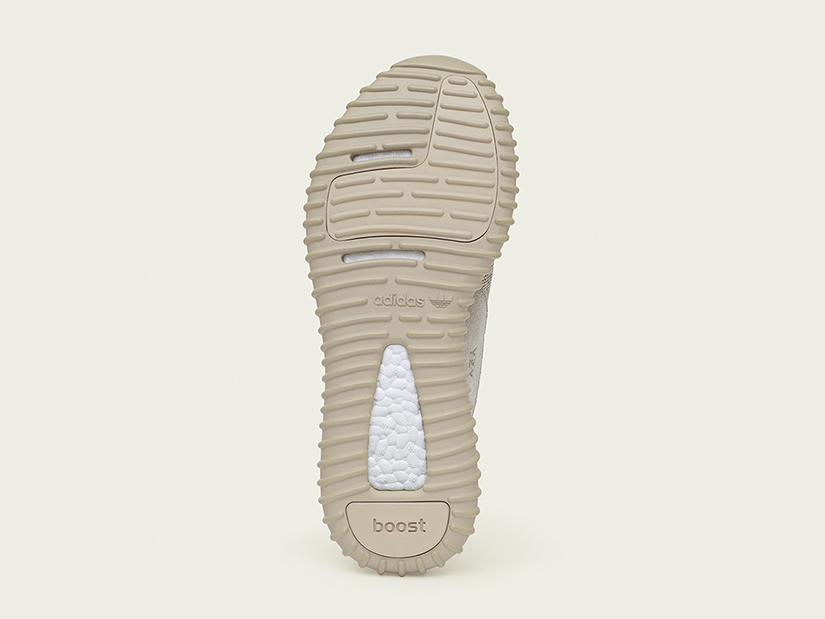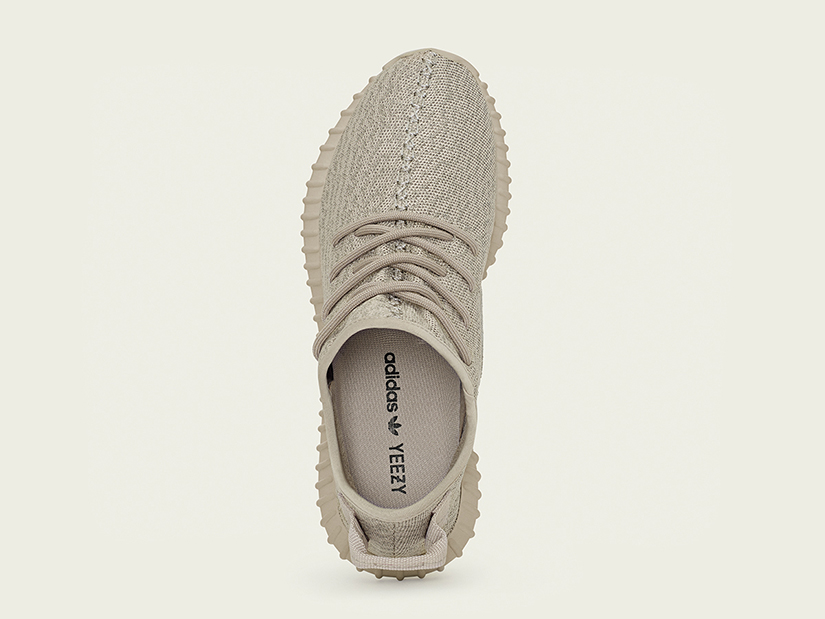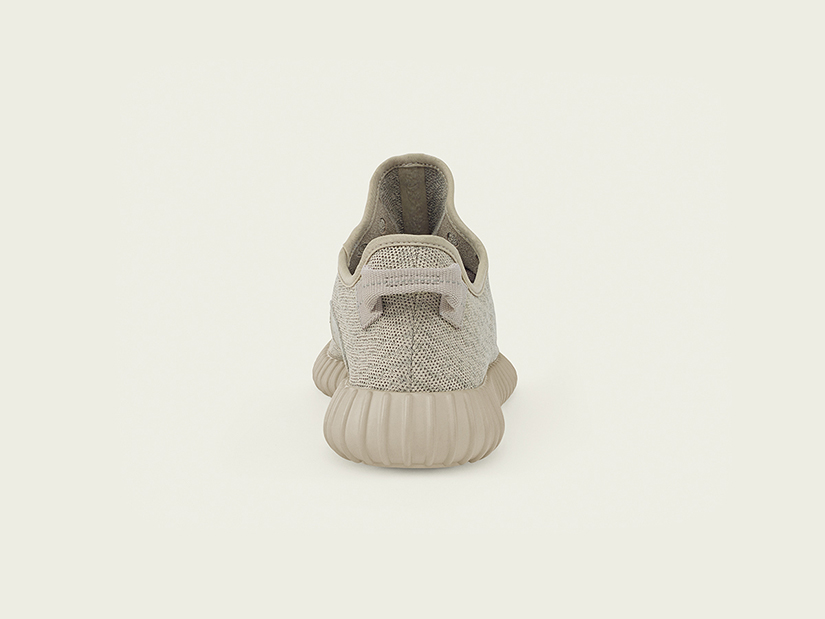 Ronnie Fieg x ASICS GEL-Lyte III "Homage"
Launch 23rd December 2015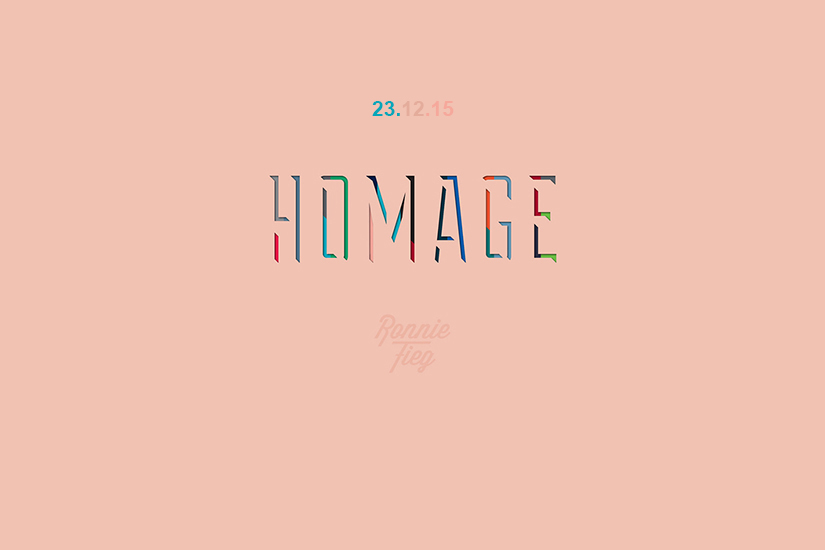 Arguably one of Ronnie Fieg's favorite silhouettes to rework, the ASICS GEL-Lyte III has been appropriated 25 times by the KITH founder since 2007. To celebrate the finale of the GEL-Lyte III's 25th anniversary, Fieg has created the "Homage," which merges together 13 of the designer's previous conceptions.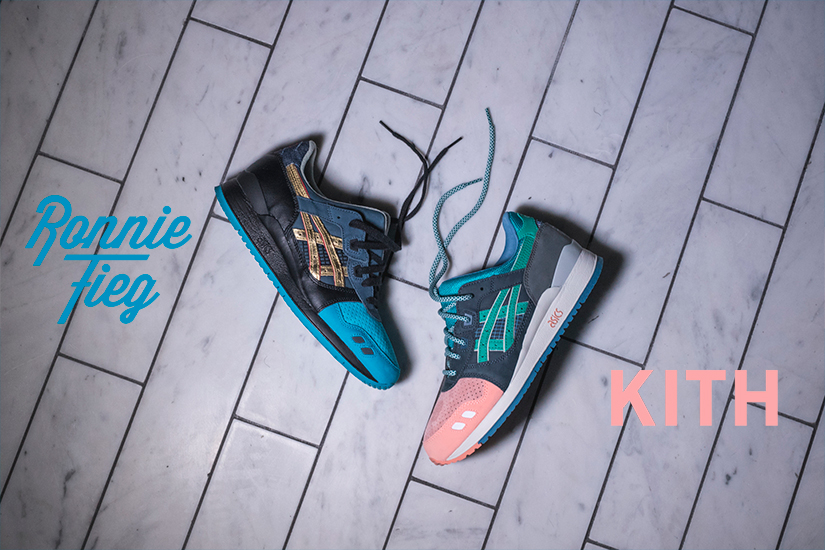 Labeled as a "What The" finish as well, the sneaker is essentially defined by the amalgamation of thirteen previous iterations to create a multicolored mismatched pair of shoes. Notable renditions consists of elements from the Salmon Toe, Flamingo, Leather Back, Cove and New York City to name a few. Predominantly comprised of suede, leather, mesh and other materials, the sneaker flaunts a unique mixture of colors that vary from dark to light.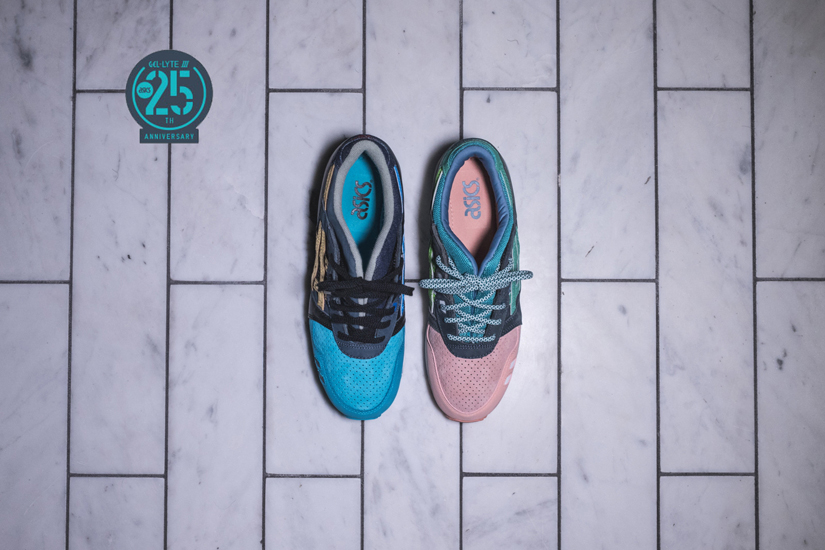 Additionally, this unique pair is rounded out with RF branding embossed on the heel counter, in addition to thirteen individual laces from previous models that comprise the model's distinctive design.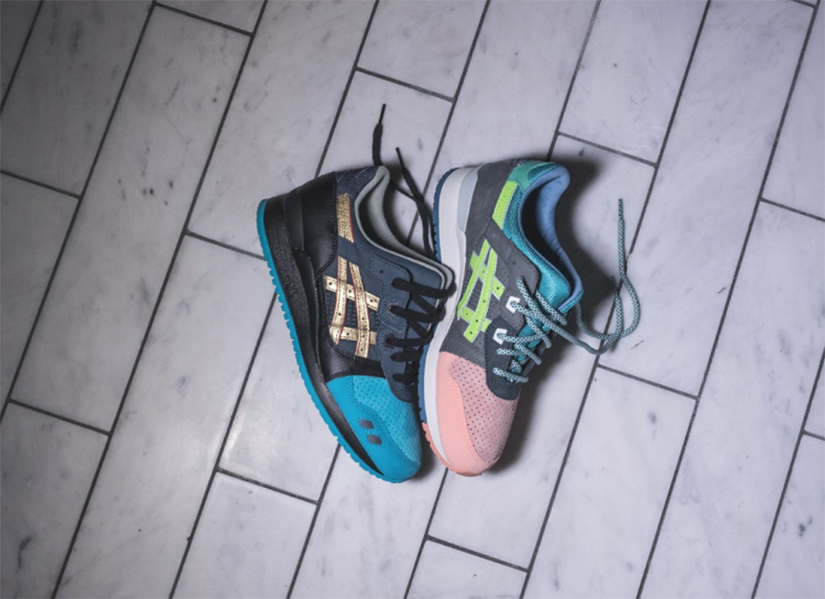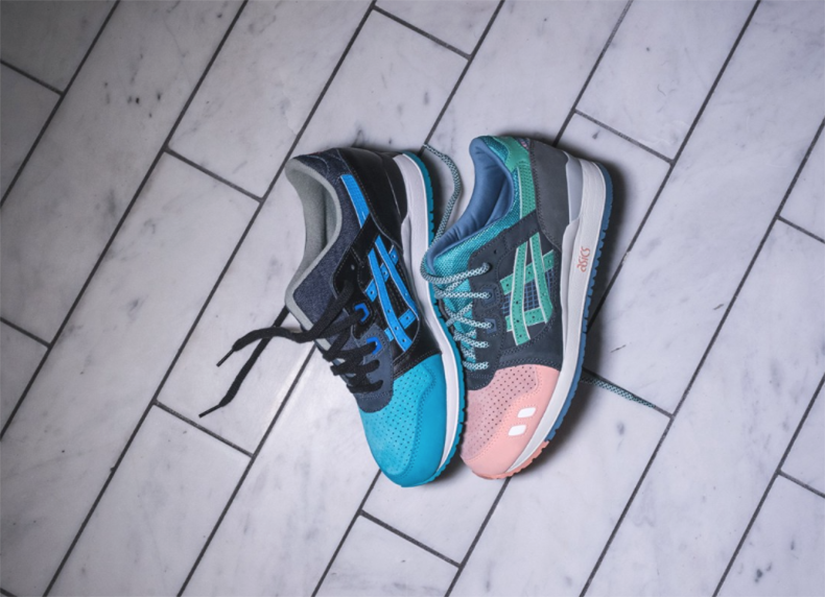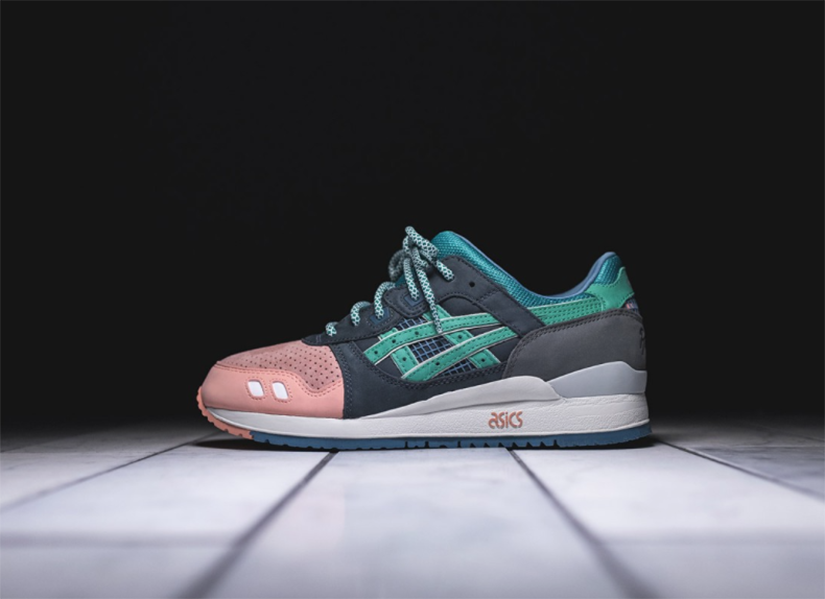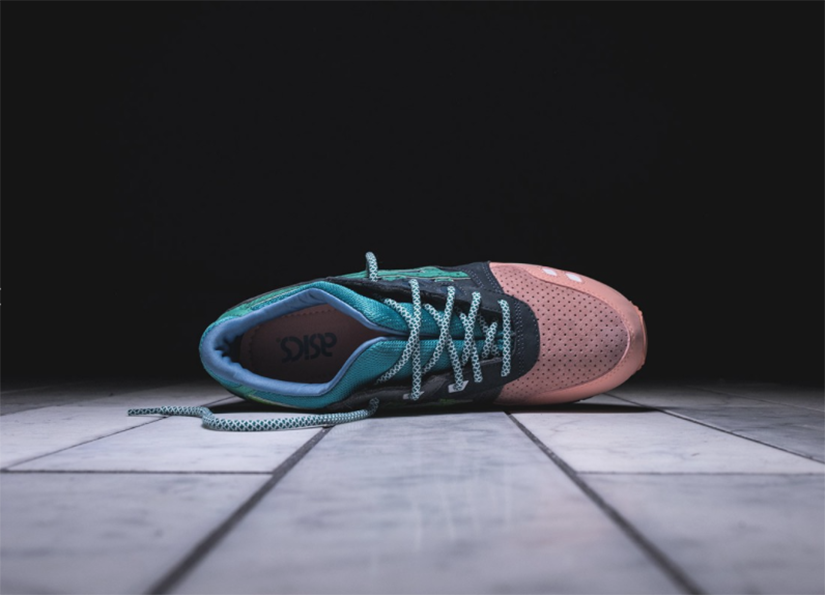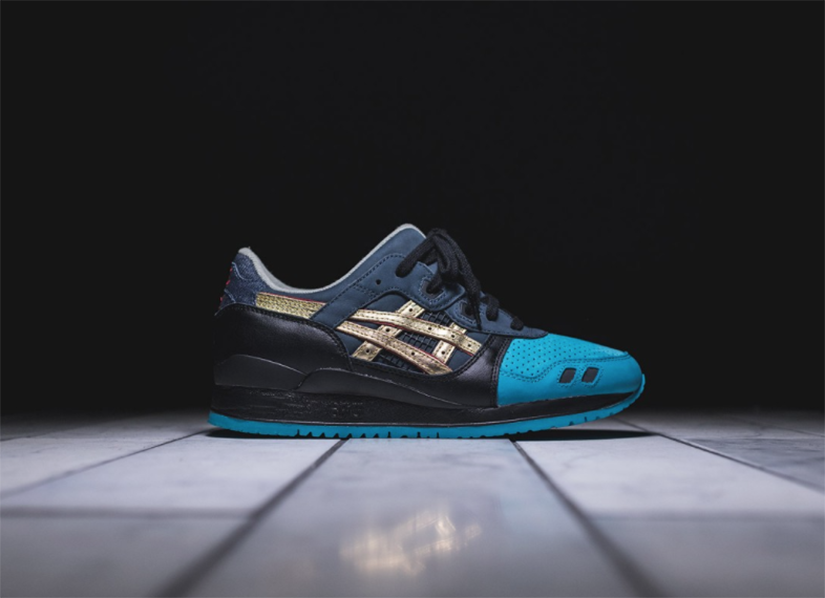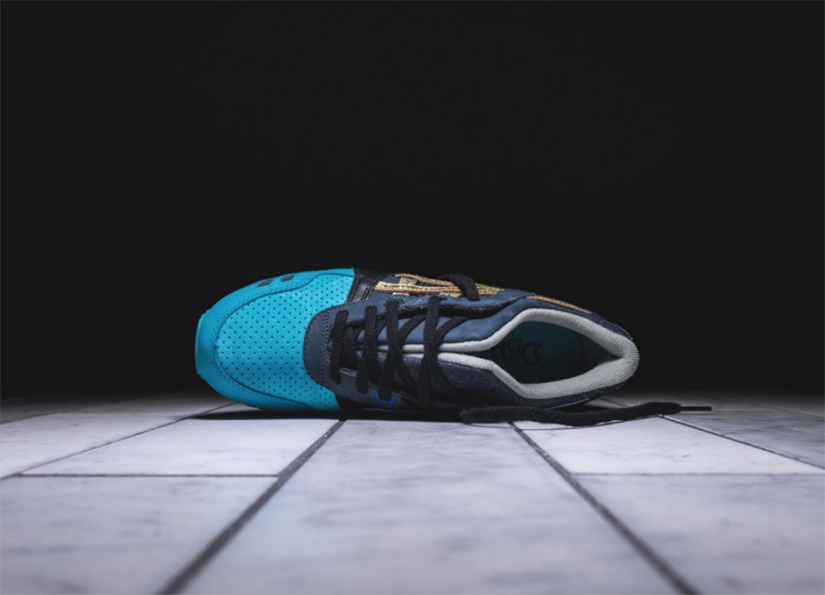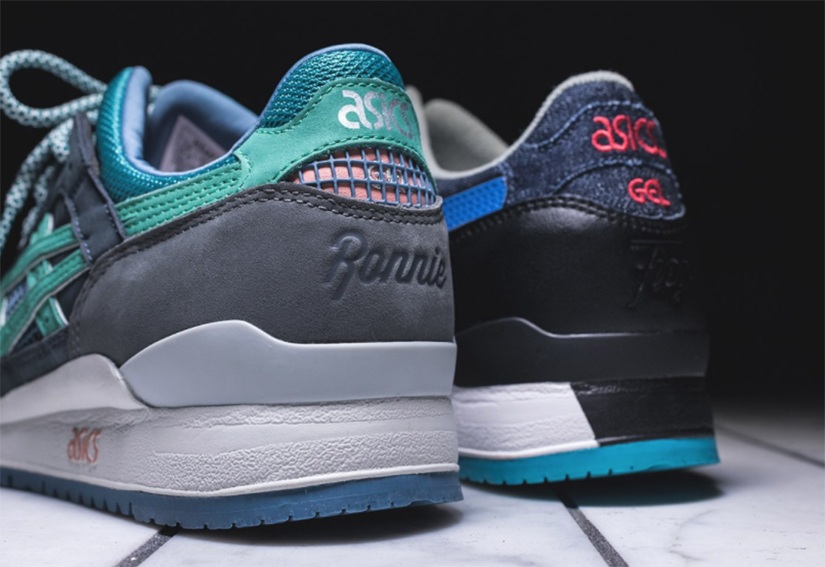 Asics Gel-Respector x Concepts "Coca"
Launch 19th December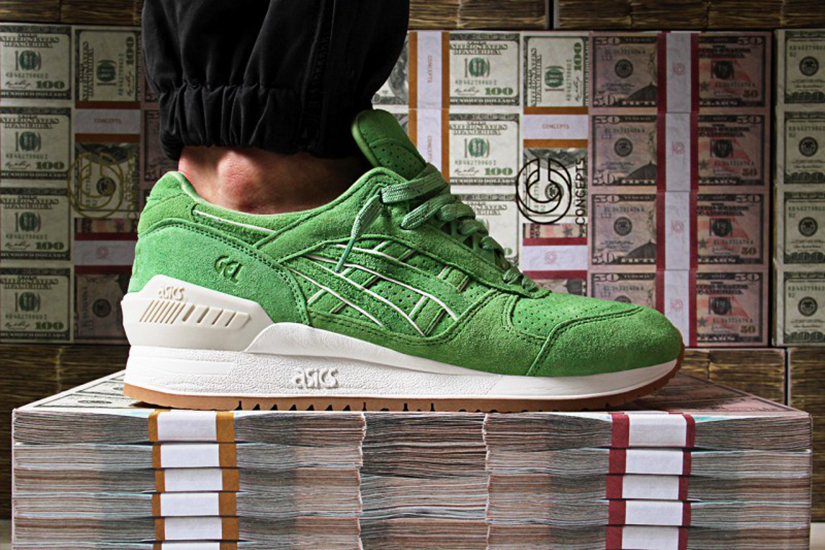 Concepts and Asics have a new Miami based pop-up shop opening and in honour of this they're releasing the Concepts x Asics GEL-Respector in a colourway that's all about the greenbacks.
This collaborative effort between Concepts and Asics is inspired by the theme centered around the coca plant, which happens to be the basis for making cocaine. Rightfully named the Coca.
The Concepts x Asics Gel Respector Coca will come in a full Green suede premium upper paired up with 3M reflective overlays. The tongue will come with embossed dual branding to add to the aesthetics of the upper. Offsetting the tonal Green look is the White spotted in the Asics branding on the side panels, as well as the midsole which comes paired up with a gum bottom outsole.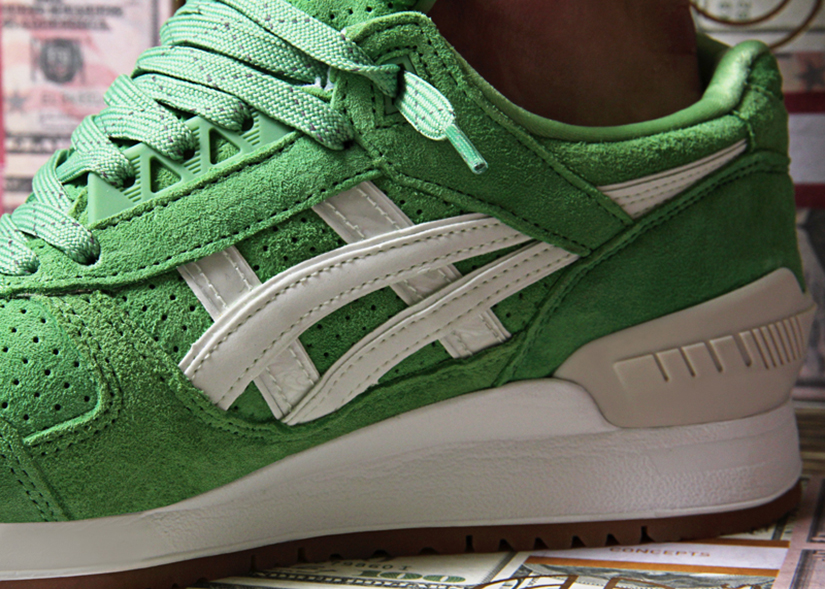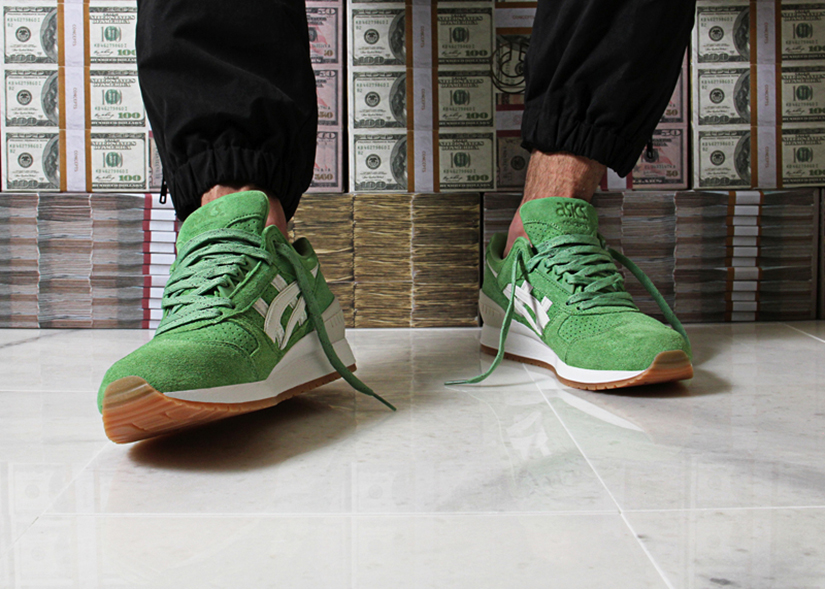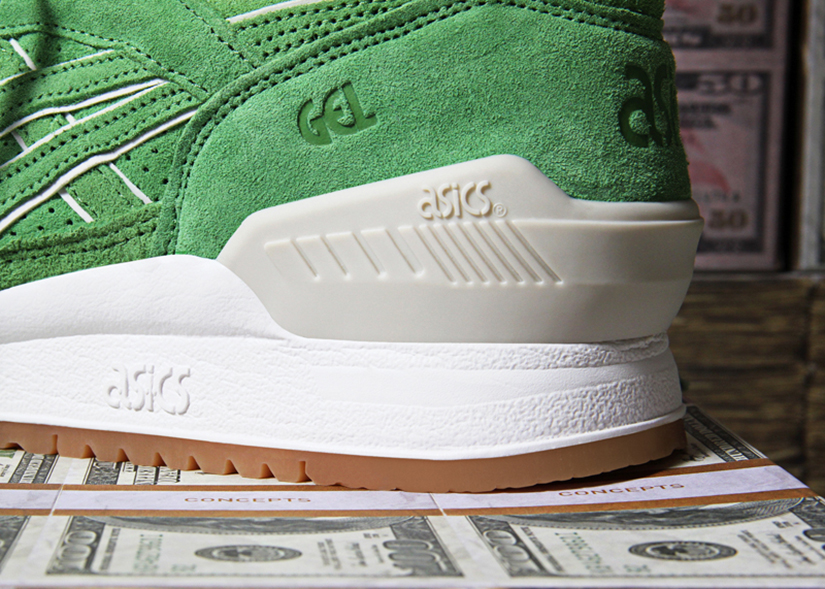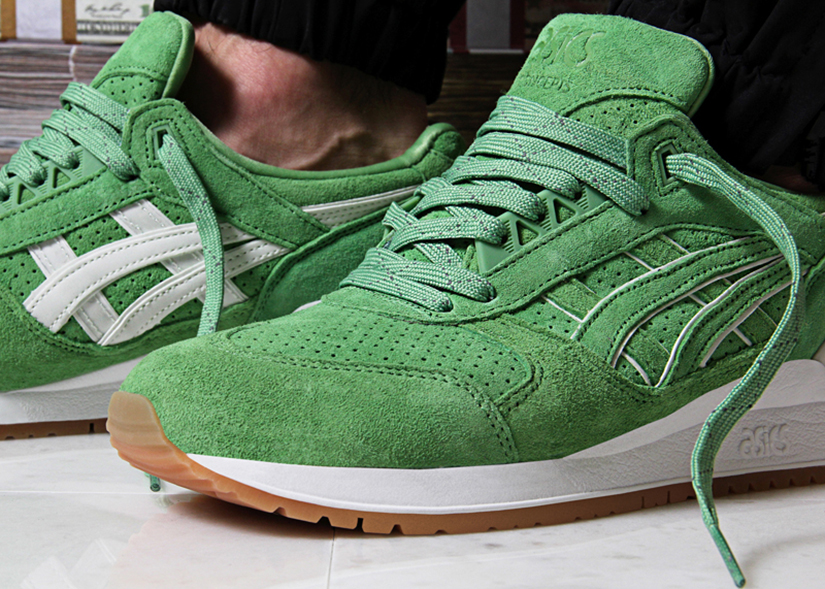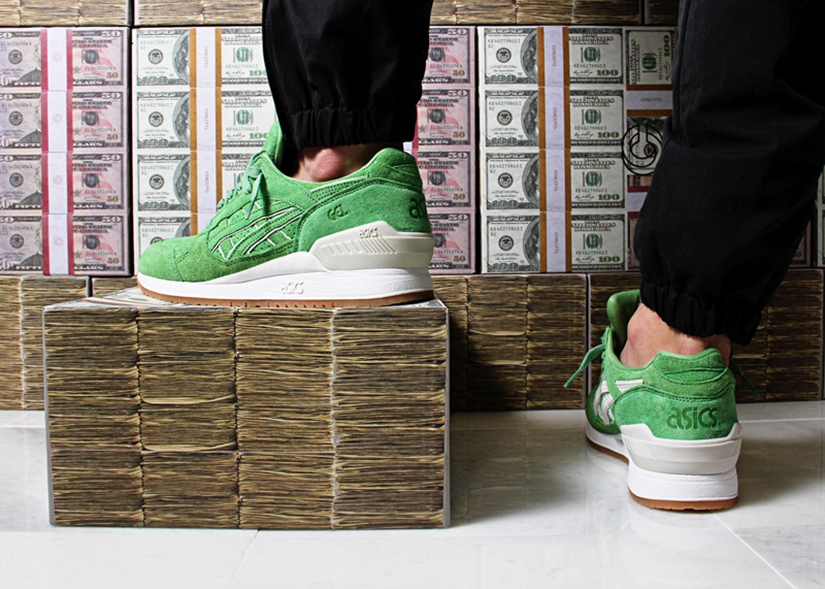 Adidas Originals EQT Athleisure Pack
Launch 19th December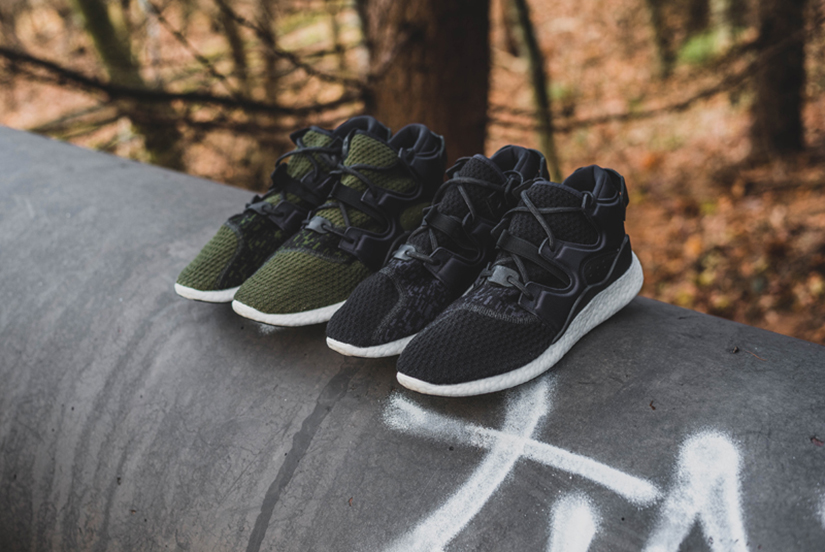 Under the title "Heritage Reborn" Adidas Original continue on their reimagining of their iconic archive with the Athleisure pack.
Taking the blueprint of the classic silouhettes and experimenting with advanced materials and performance breakthroughs is what this pack is all about.Primeknit uppers and white BOOST midsole grace these four futuristic iterations. Whilst synthetic side panels, a moulded heel stabiliser, a two layer tongue and sleek round laces complete these refined, functional, premium and subtly branded releases.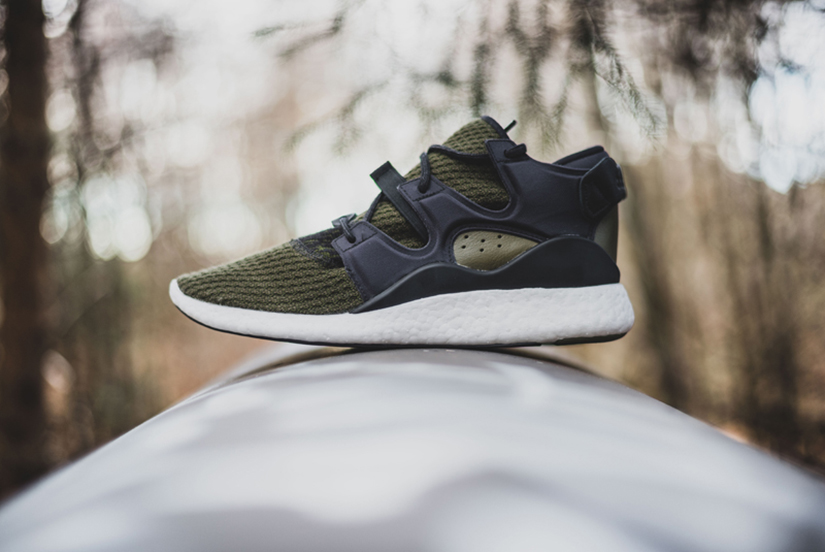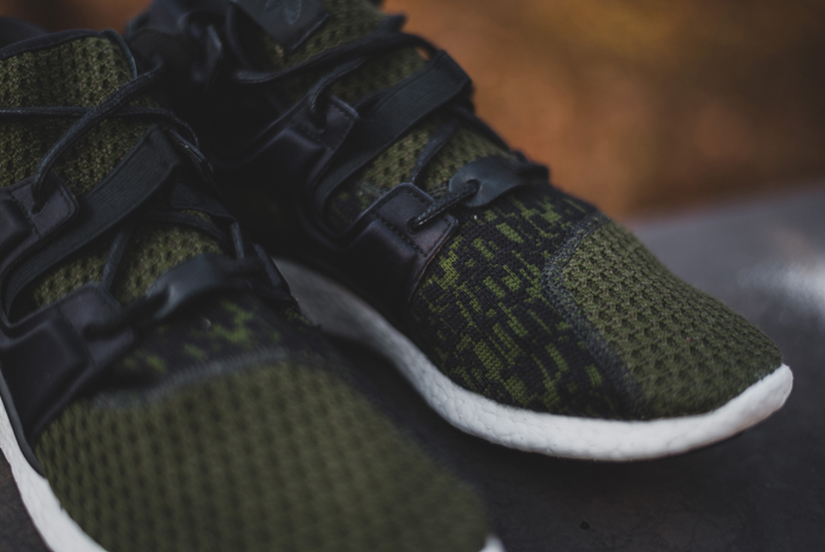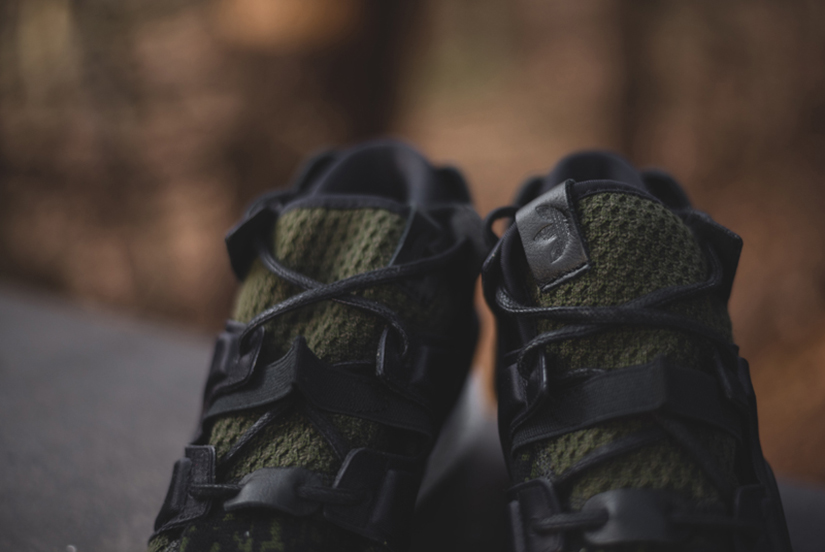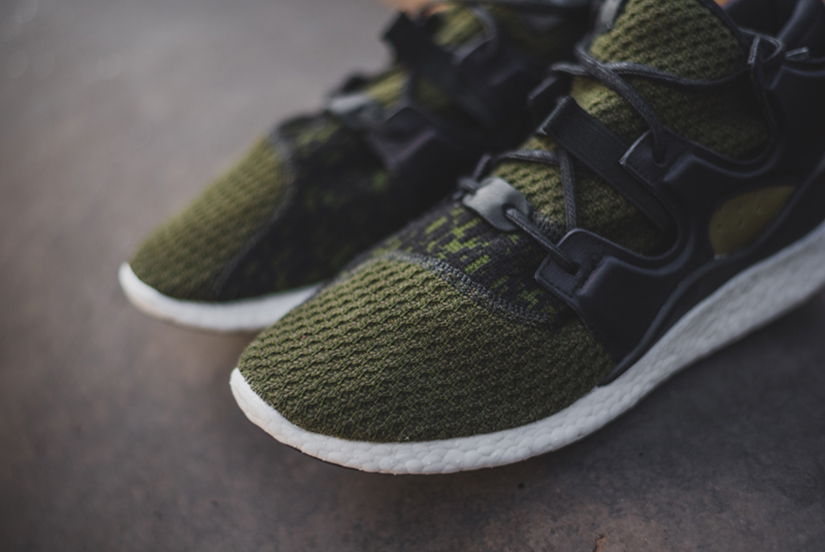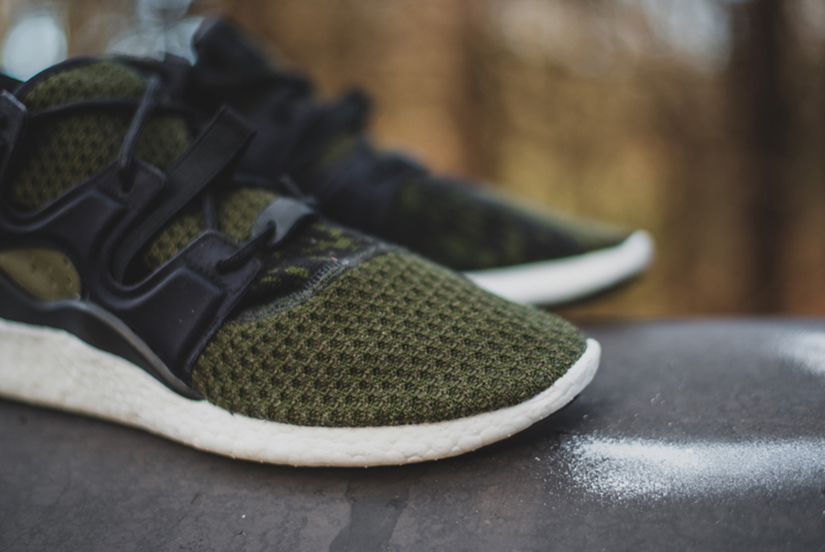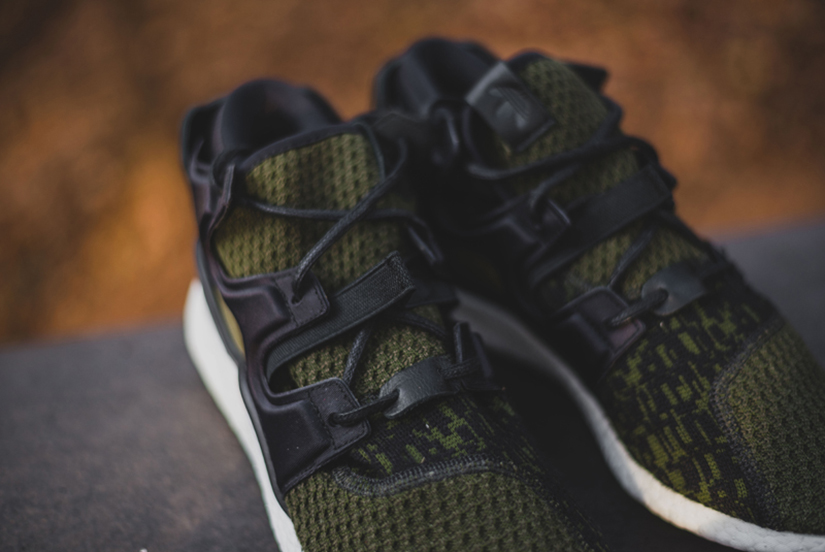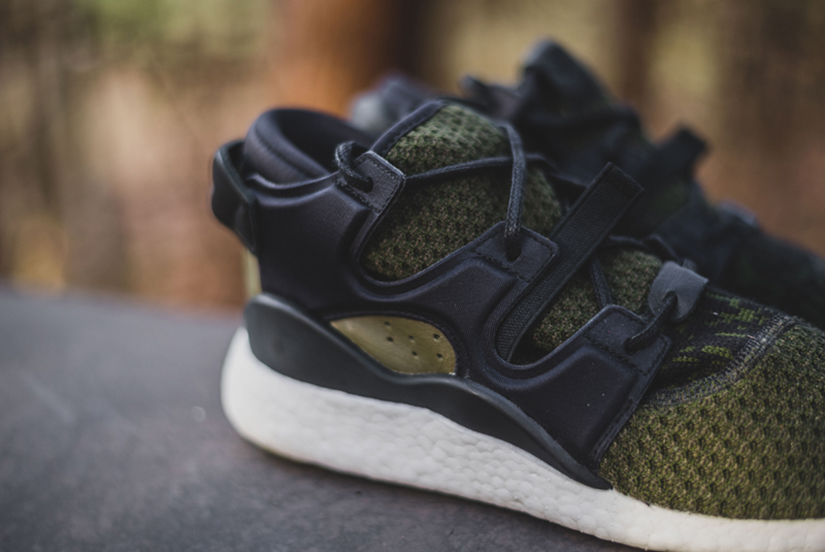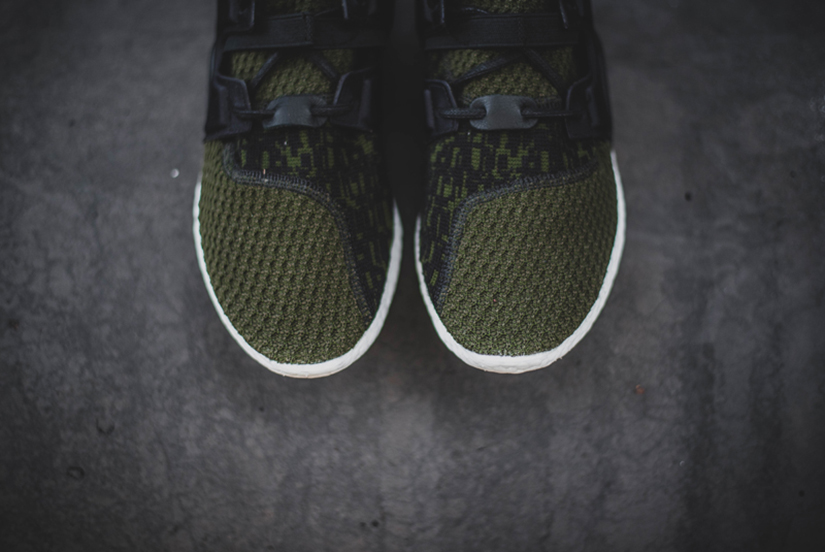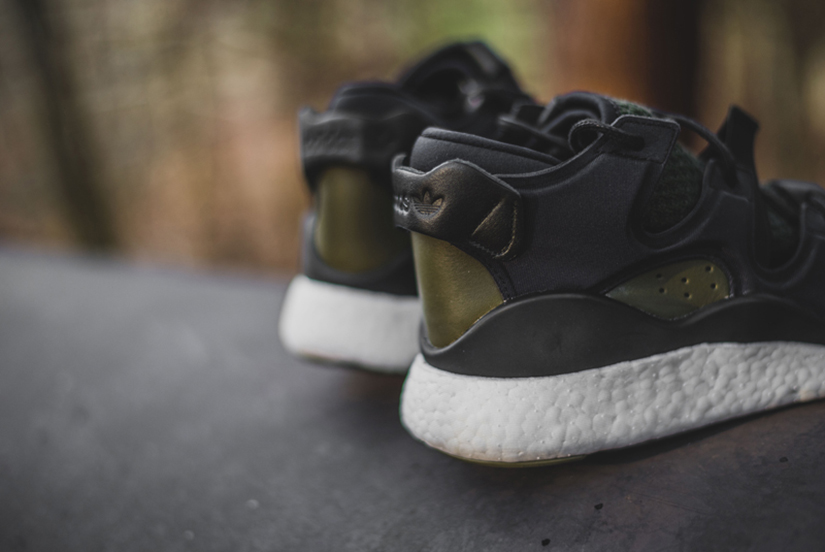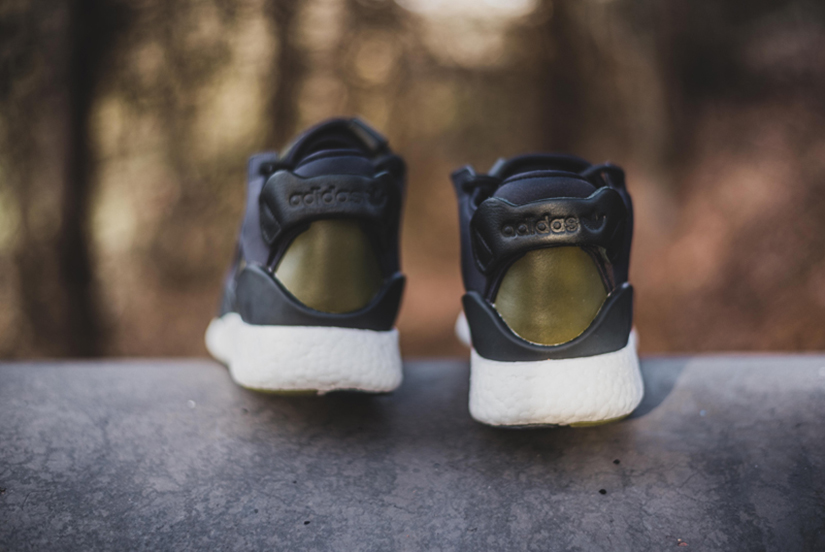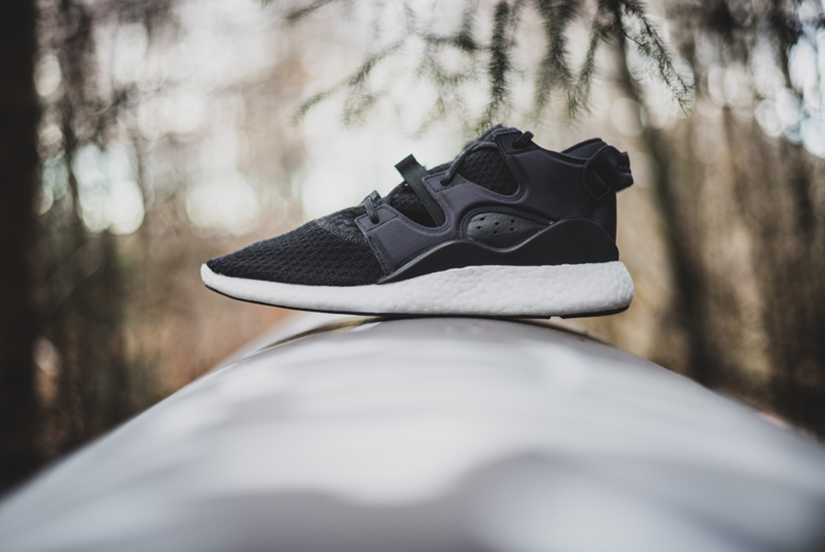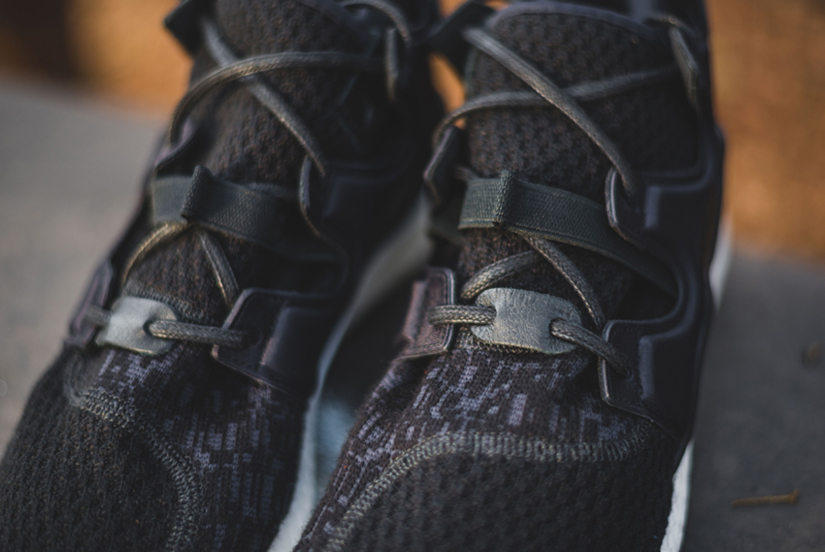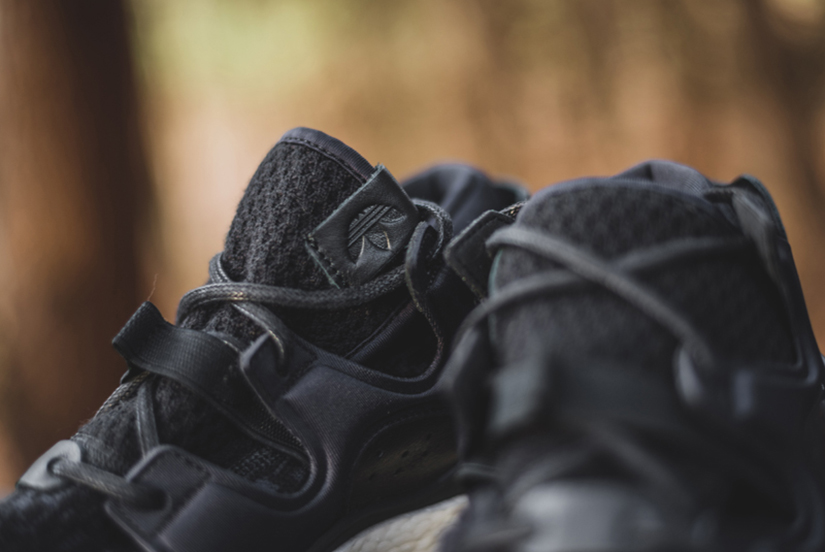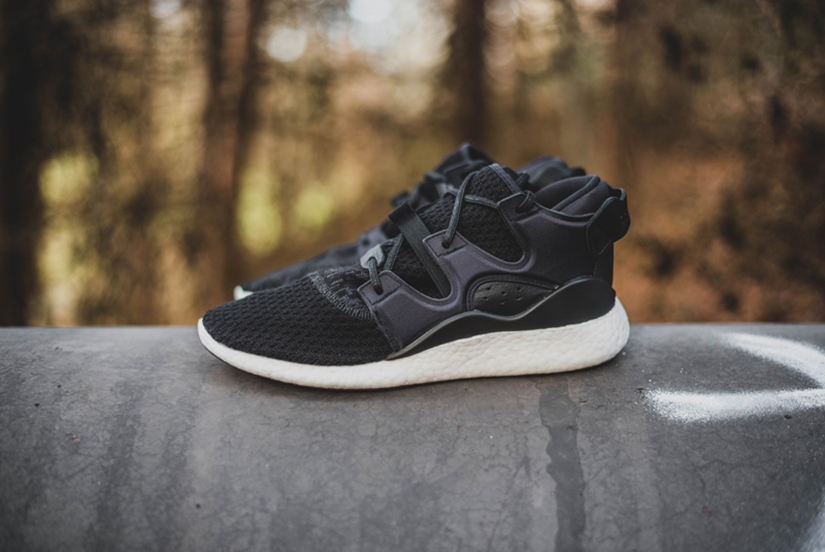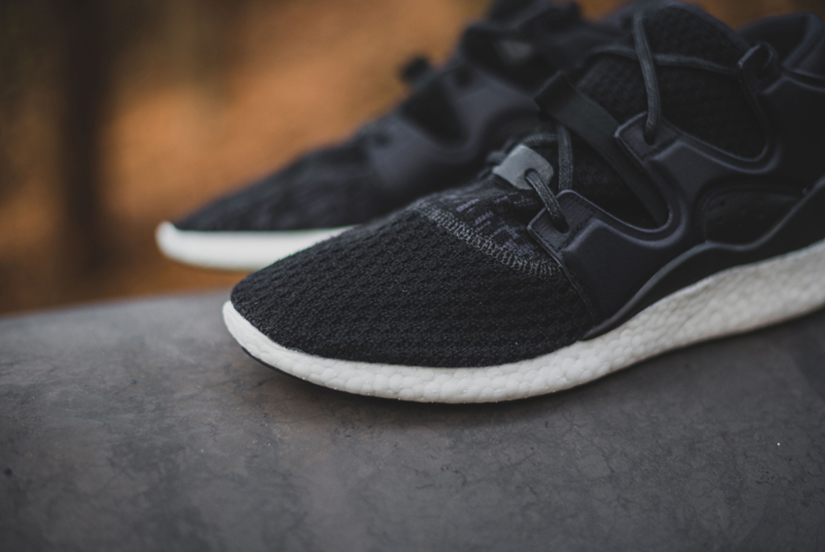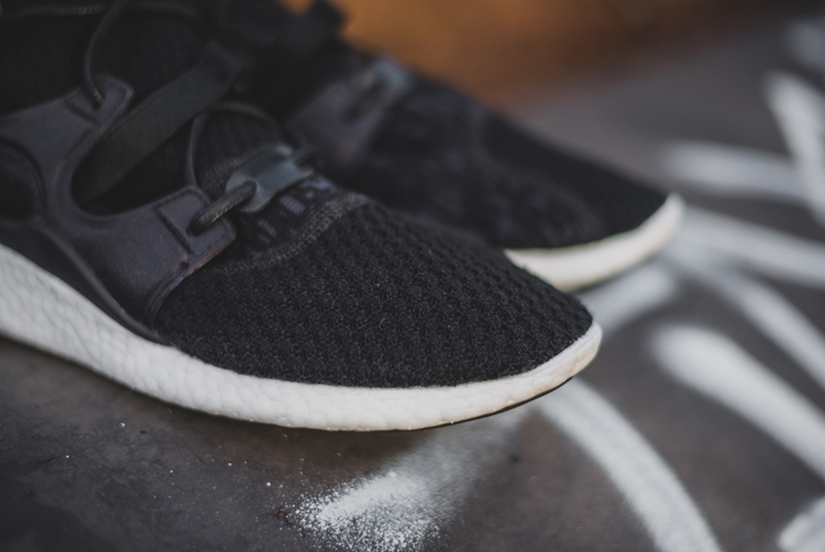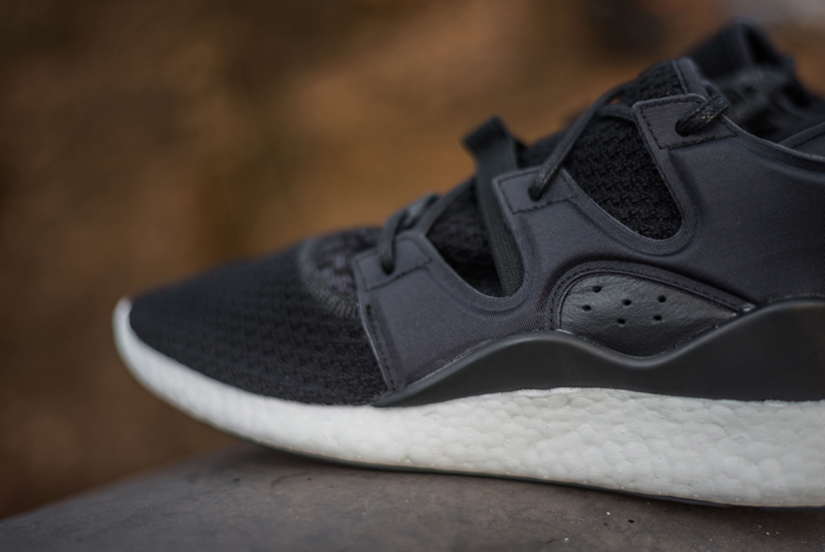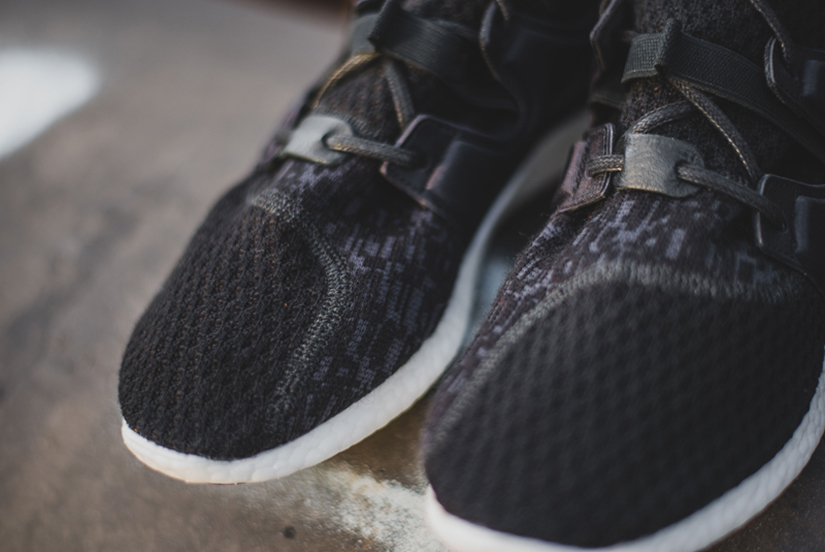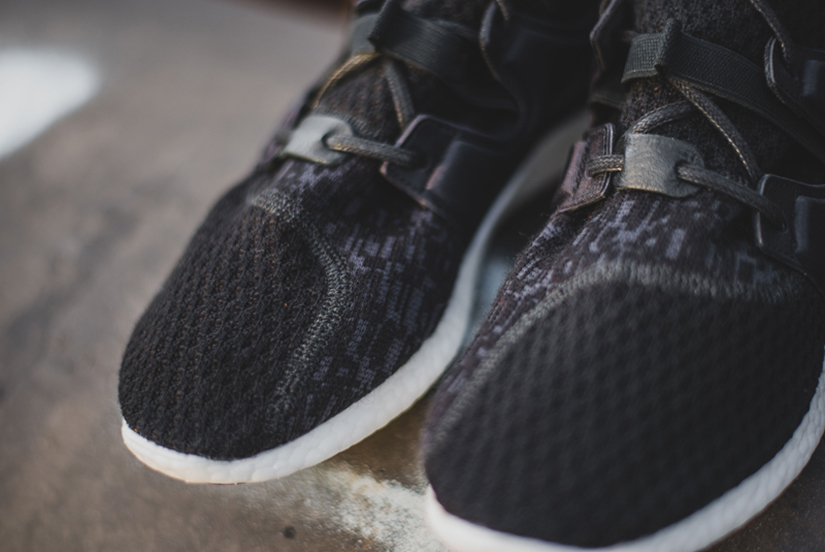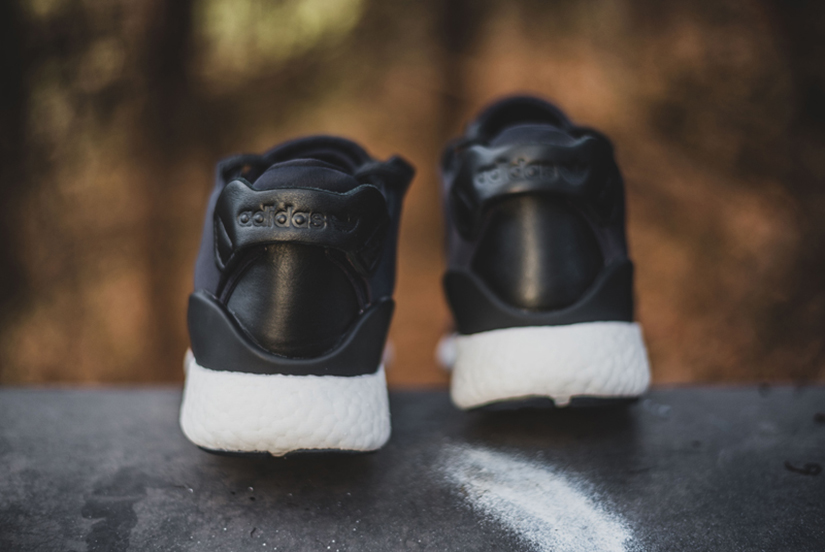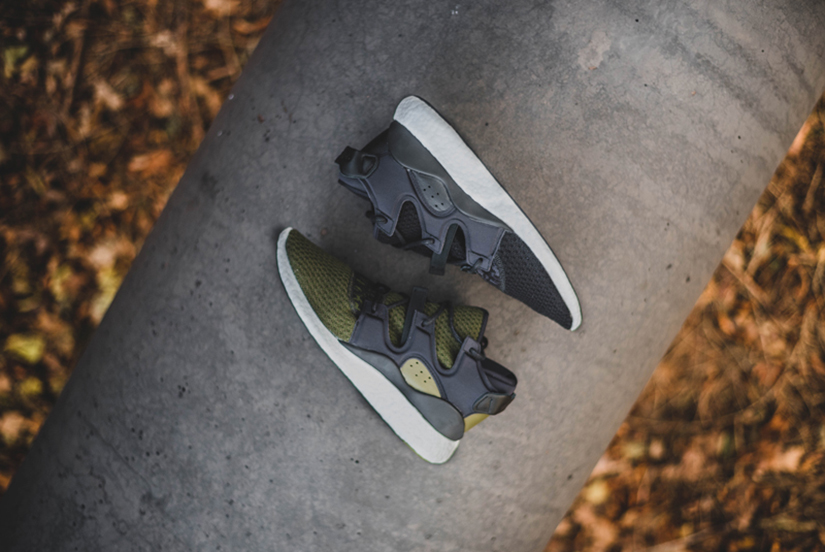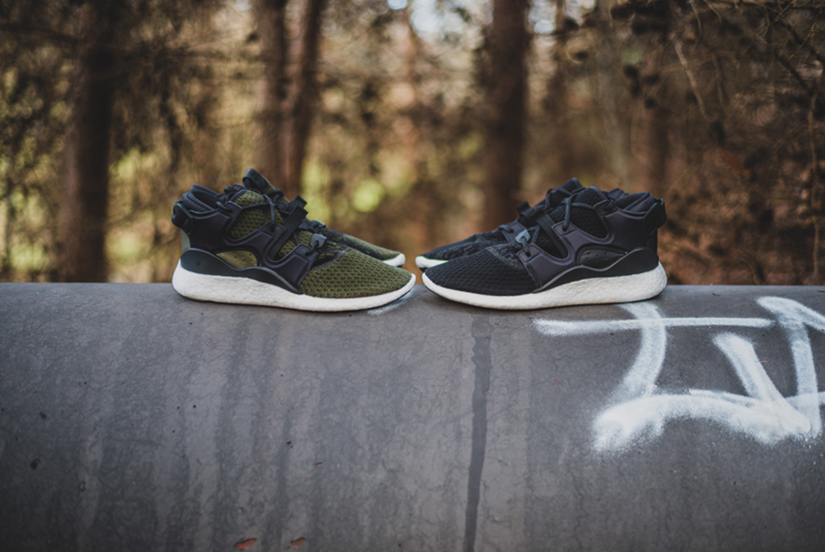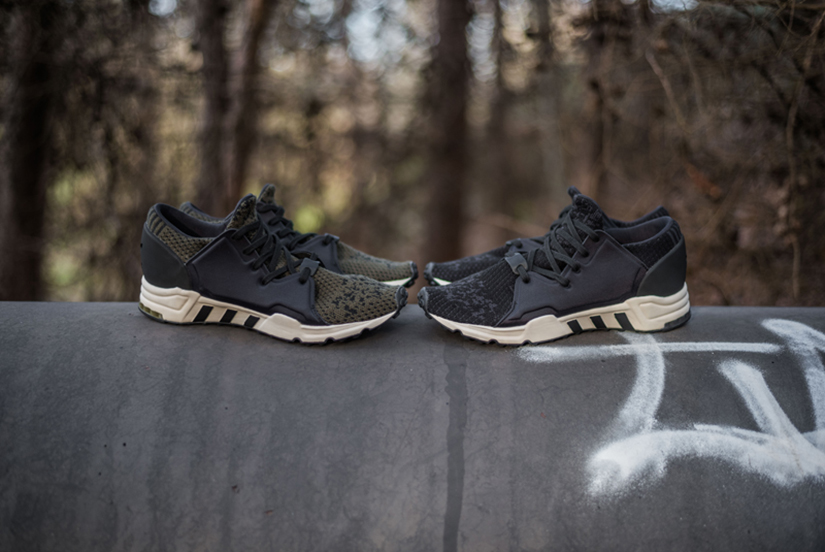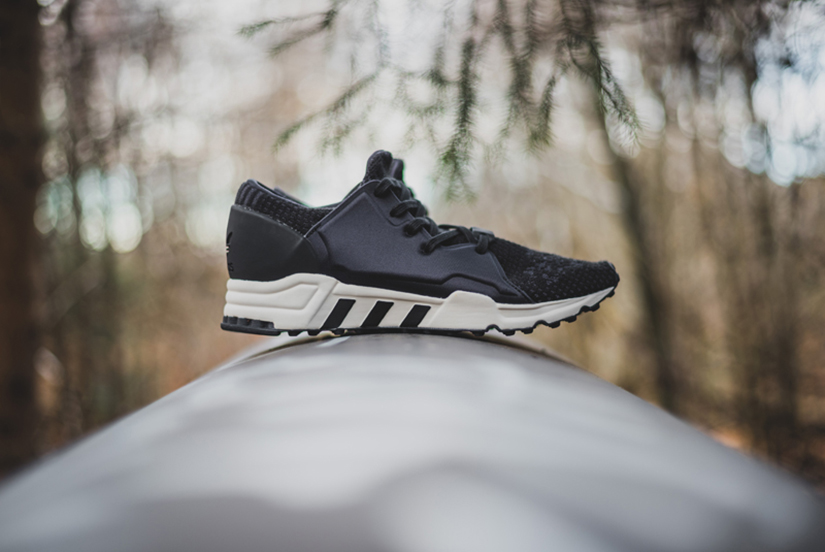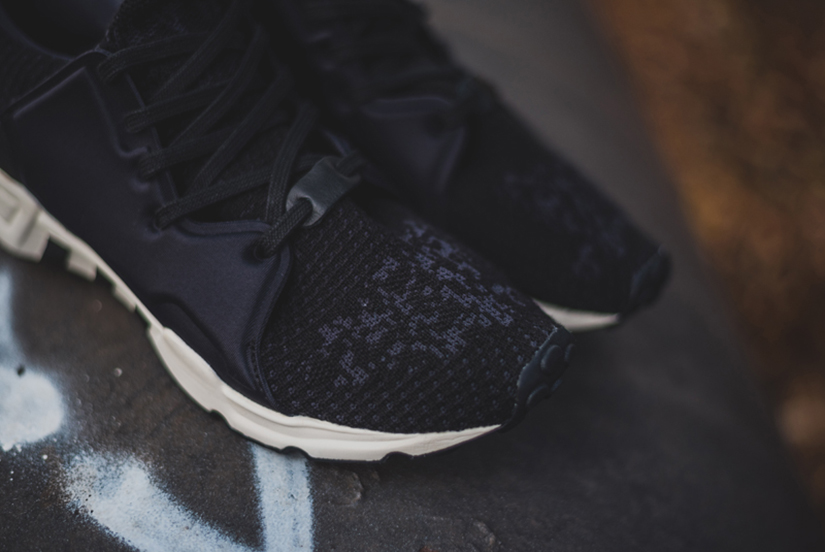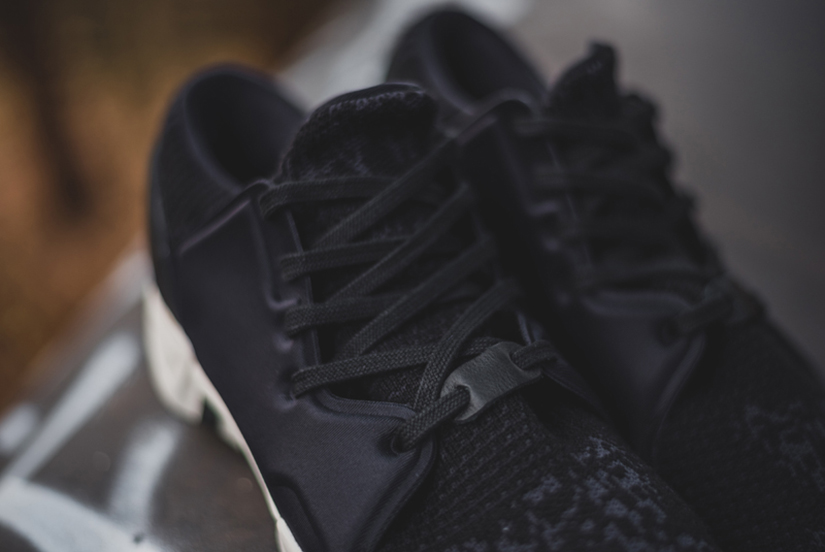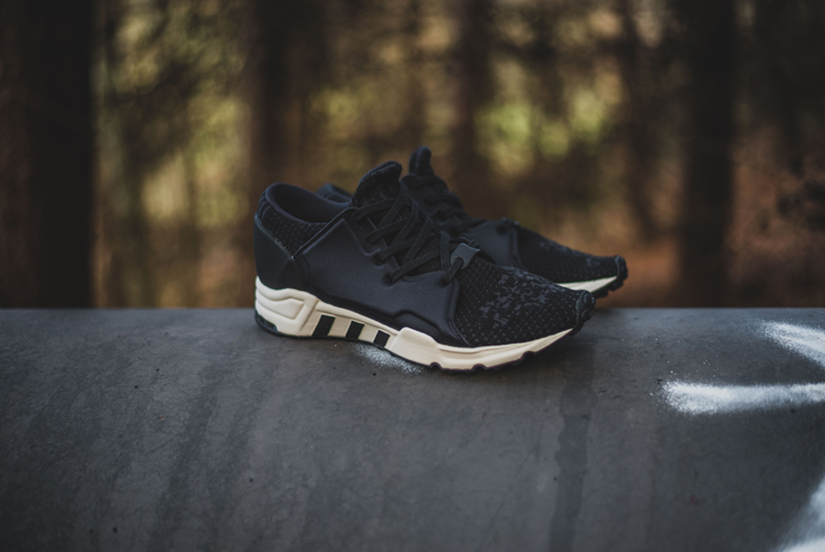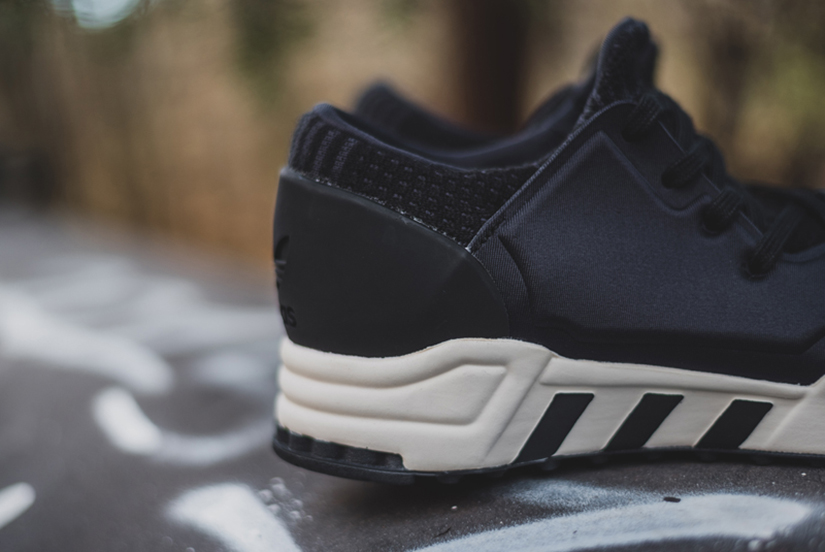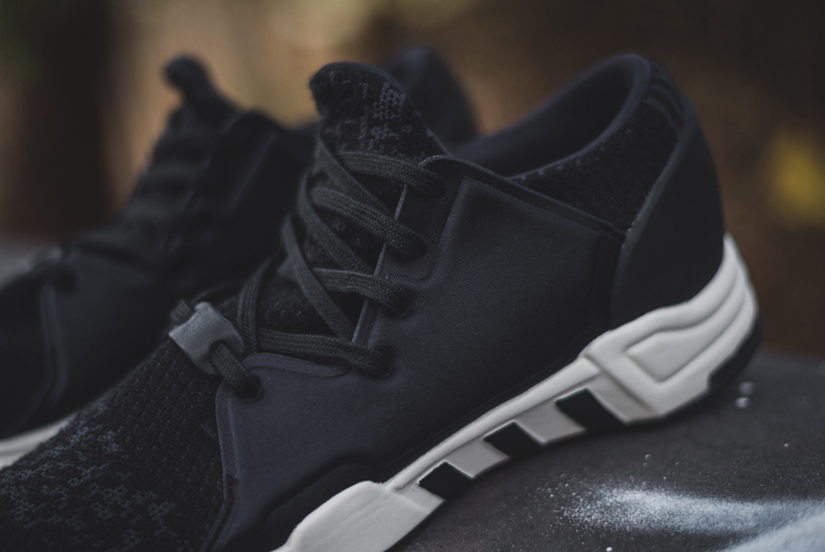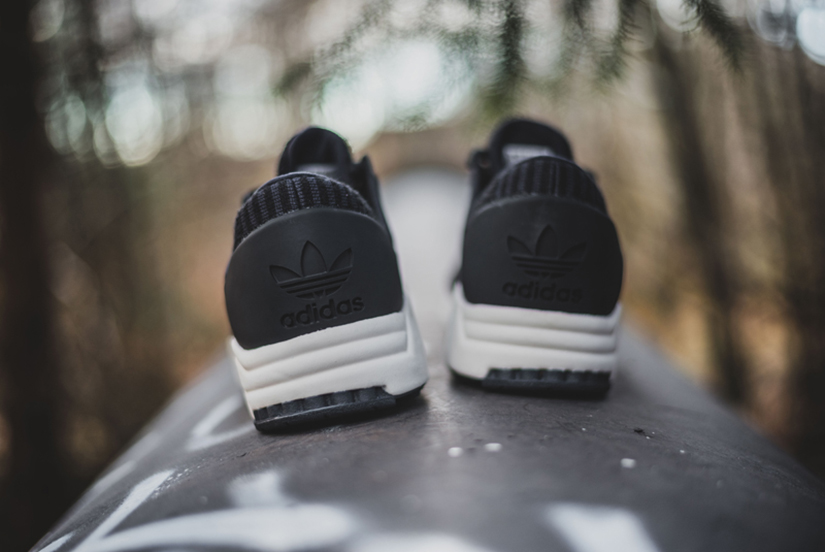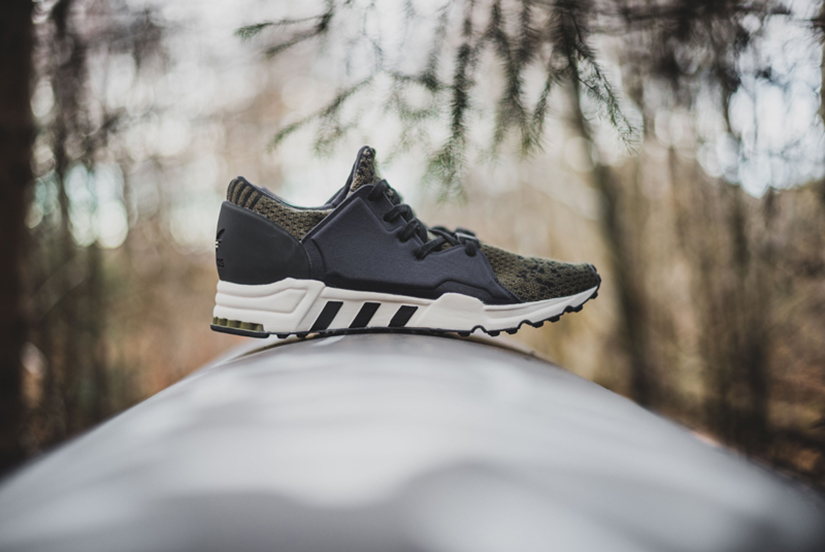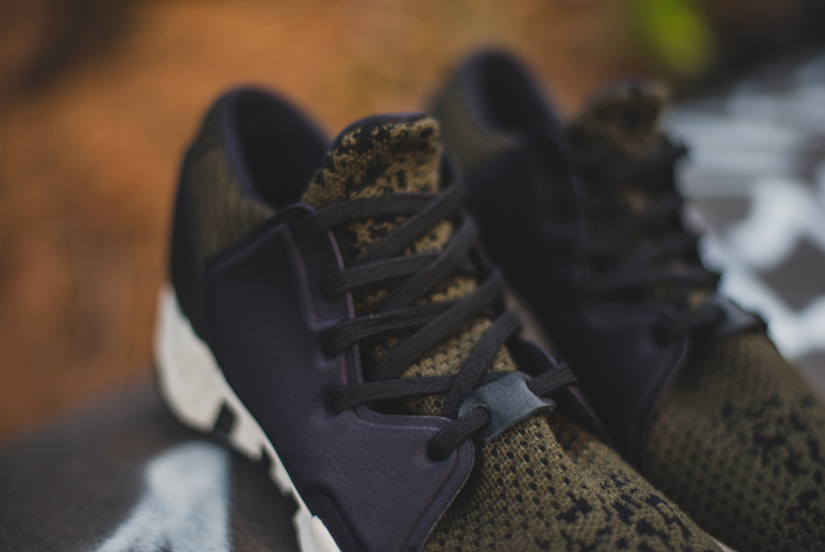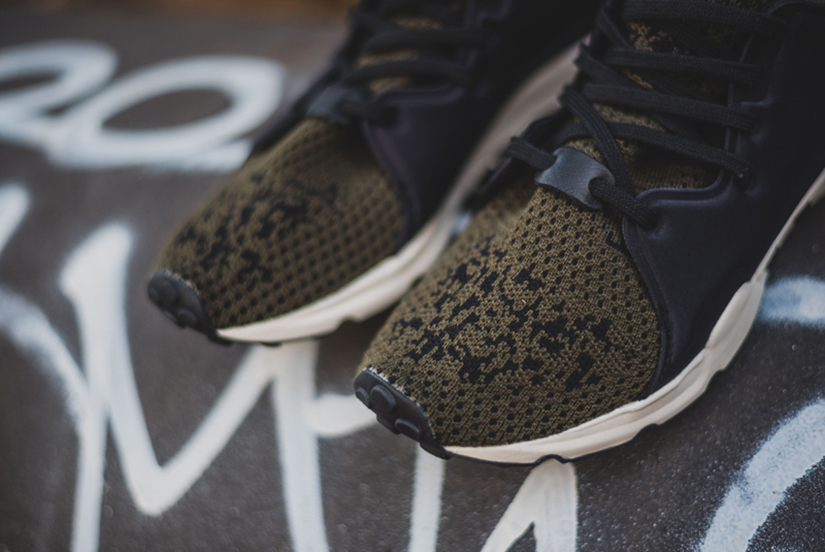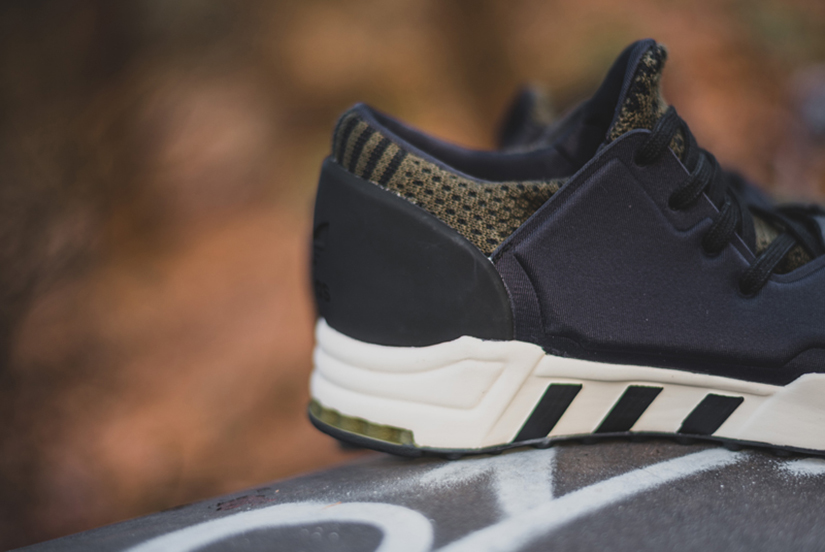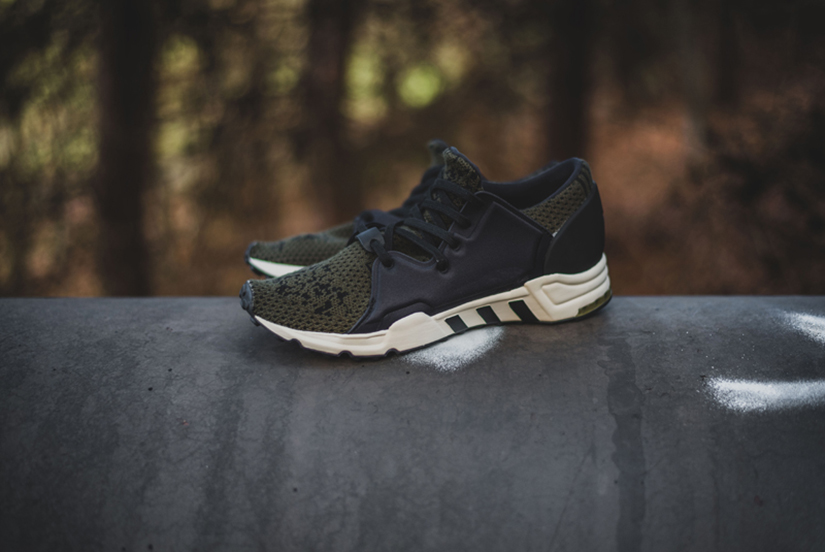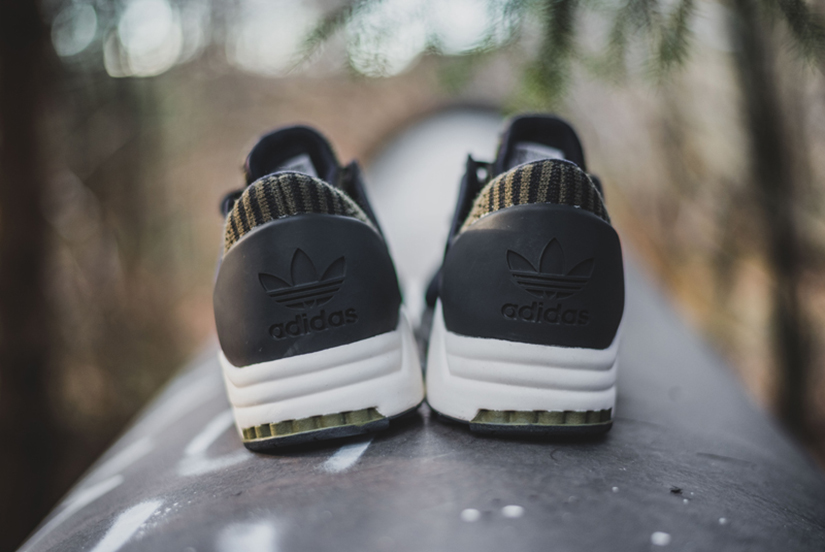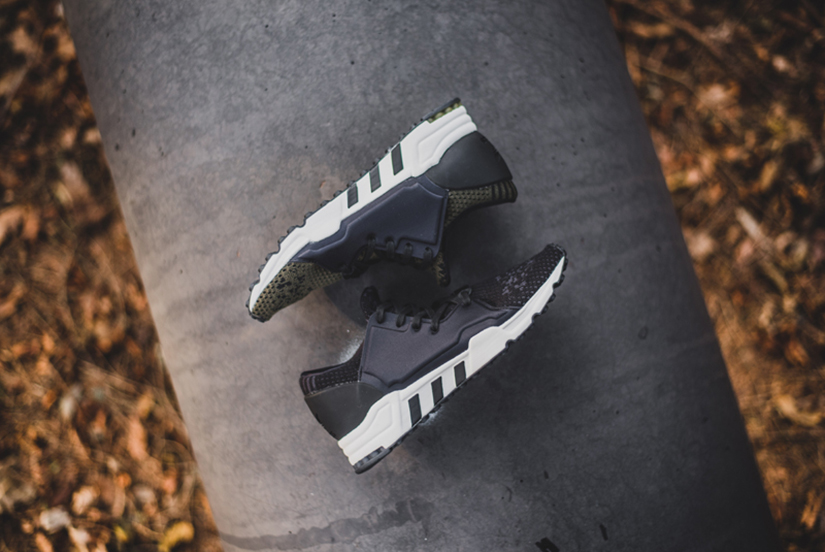 ADIDAS YEEZY BOOST 750 'BLACK'
19.12.15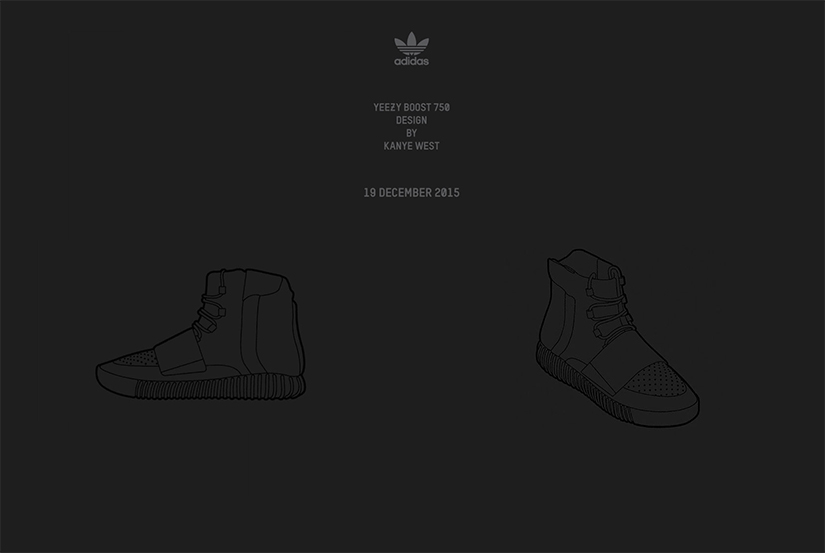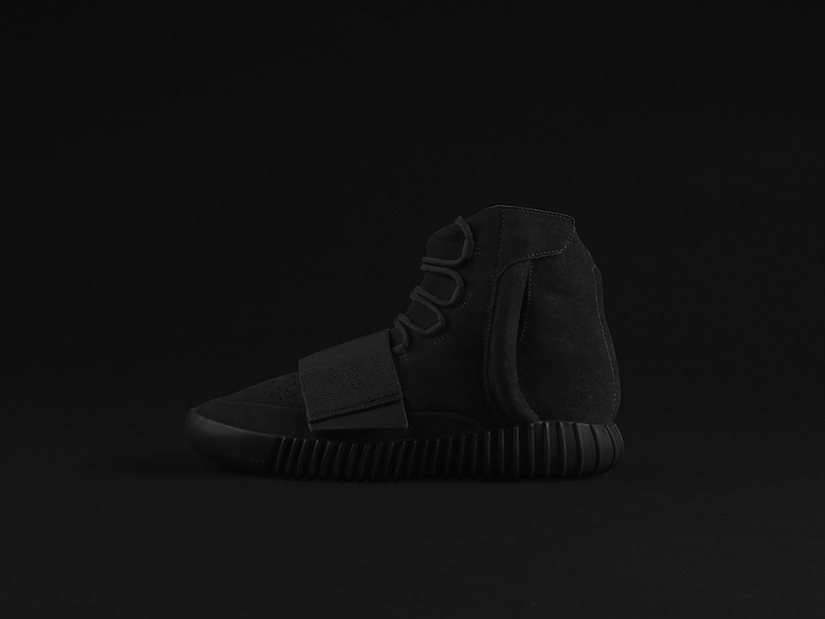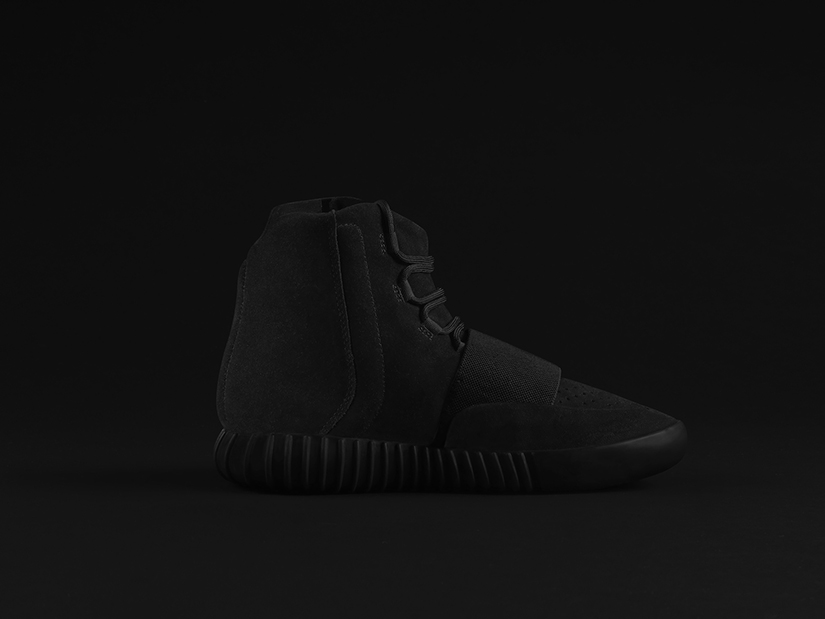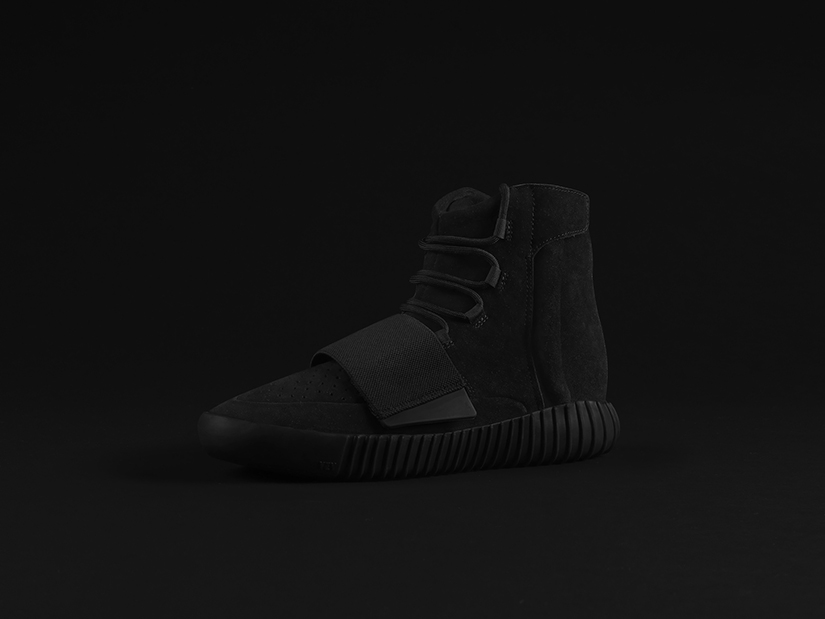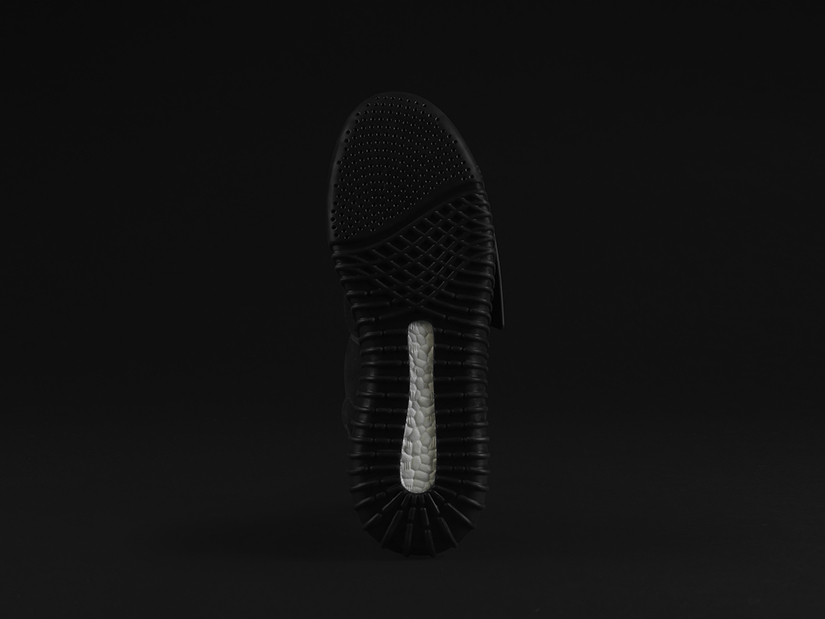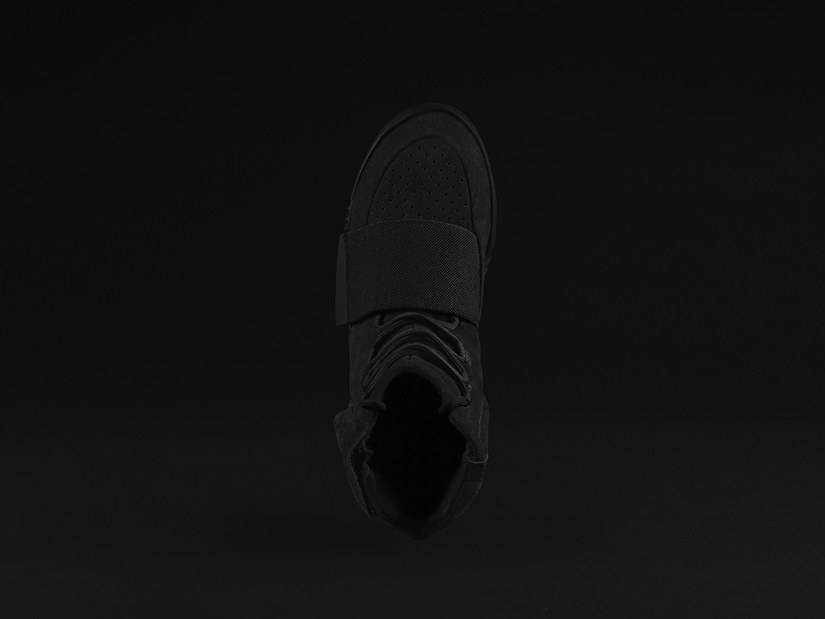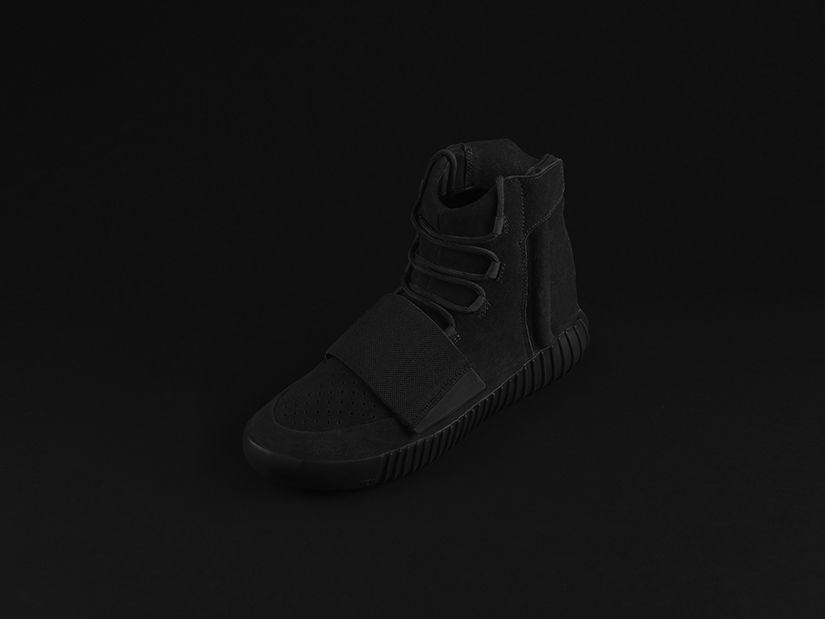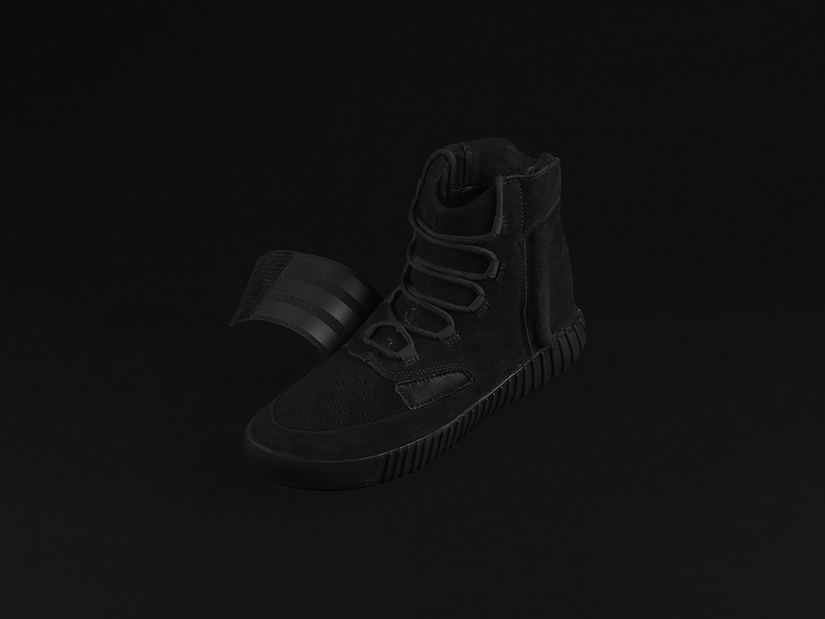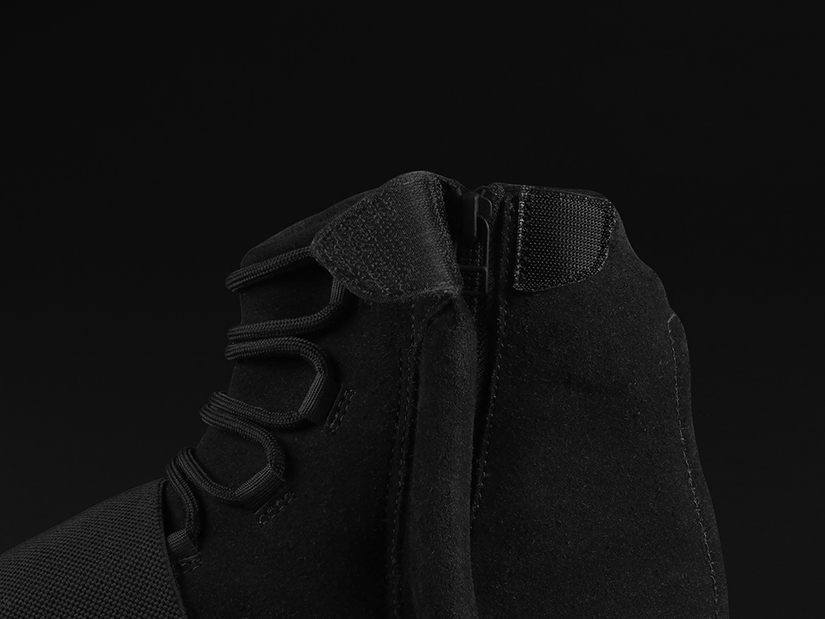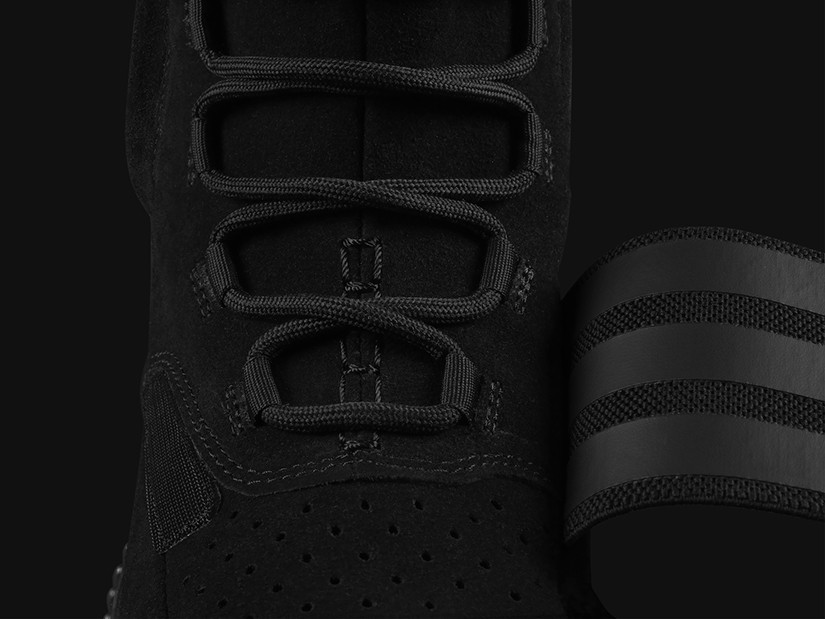 adidas x HYPEBEAST 10th Anniversary UltraBOOST UNCAGED
18.12.15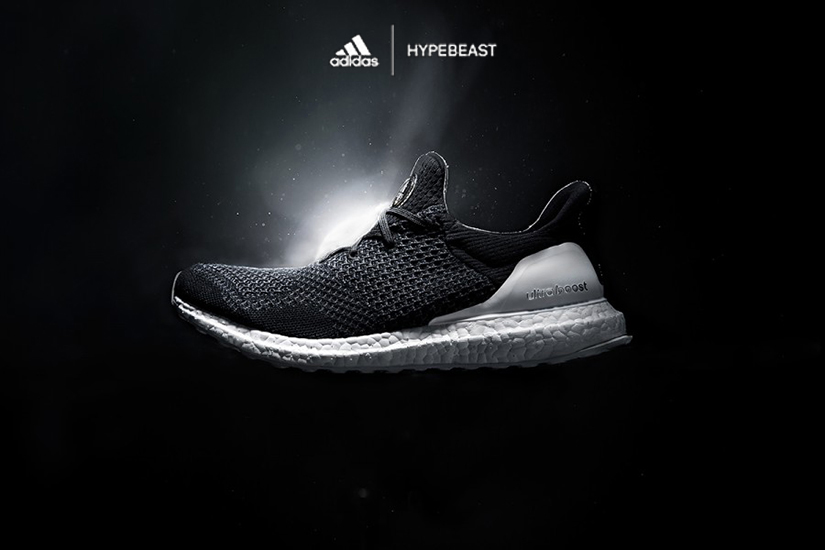 Throughout the past 10 years, the German sportswear giant has evolved and adapted to the needs of the modern consumer, while paving the way for technology-focused products.
For the 10th anniversary of Hypebeast, an online magazine which is considered one of the major driving forces in urban culture and fashion, has teamed up with adidas to create a highly advanced collaboration combining functionality and style.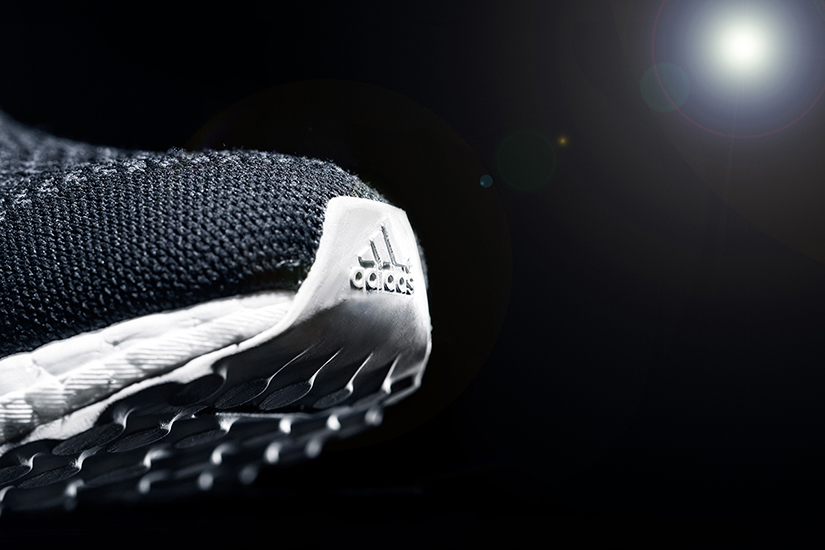 This collab is the first ever 'uncaged version' of the popular UltraBOOST silhouette. Hypebeast has a strong history of finding eccentric ideas and pushing boundaries, which takes a visionary approach to explore new grounds.
Designed for this very reason, the UltraBOOST UNCAGED boasts a variety of unique features, fusing design, durability and technology, making the highly progressive running silhouette the perfect equipment for a fast-paced life.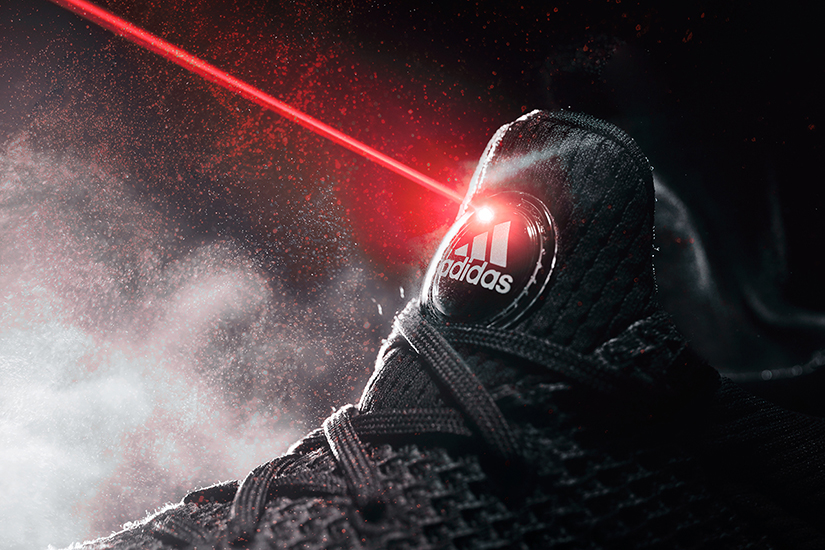 The UltraBOOST UNCAGED comes with a specially developed all-white Continental outsole for state-of-the-art cushioning while promising the highest levels of grip on any urban terrain. Other details include a butter-soft leather insole debossed with the HYPEBEAST logo.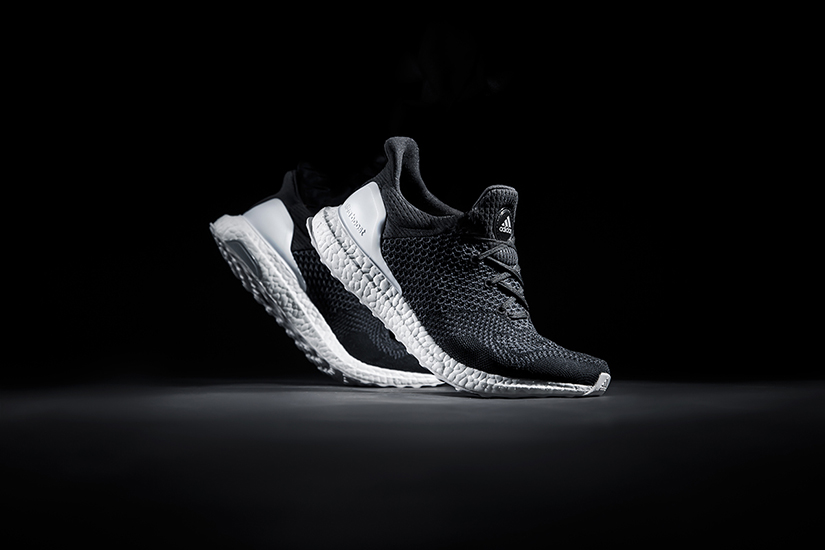 On top of that, we see the shoe is equipped with an NCF chip - adidas' latest high-tech gadget. The NFC technology directs users to a microsite with exclusive content via their mobile devices by simply tapping their smart phone directly on the chip. Mobile users can easily scan the QR code found on the hangtag that comes with the sneakers for access.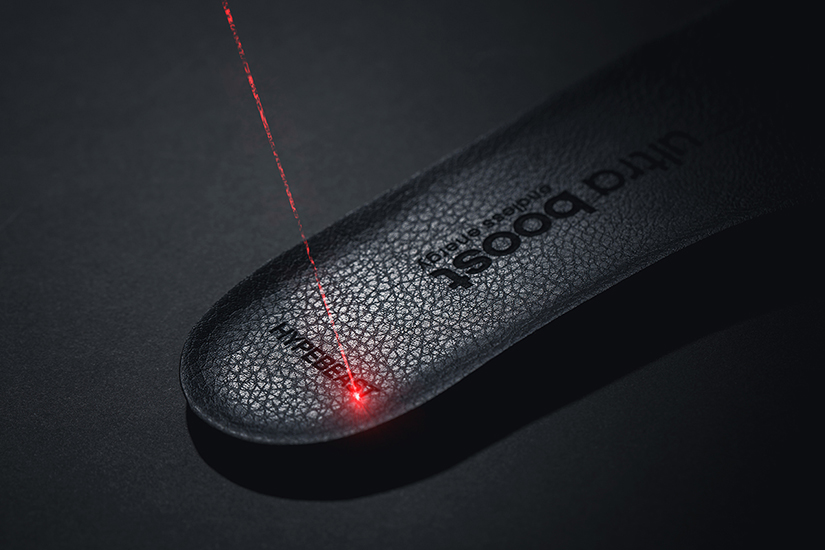 The ADIDAS CONSORTIUM X HYPEBEAST – ULTRABOOST UNCAGED will be available on December 18th.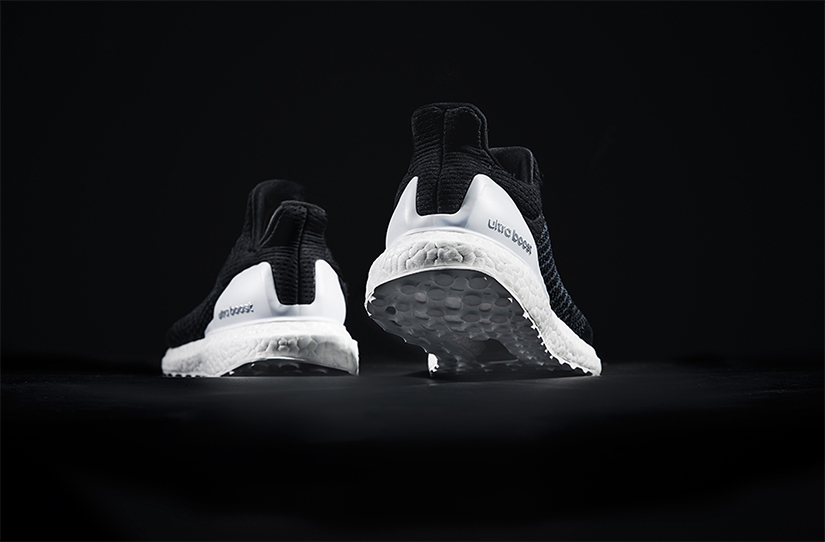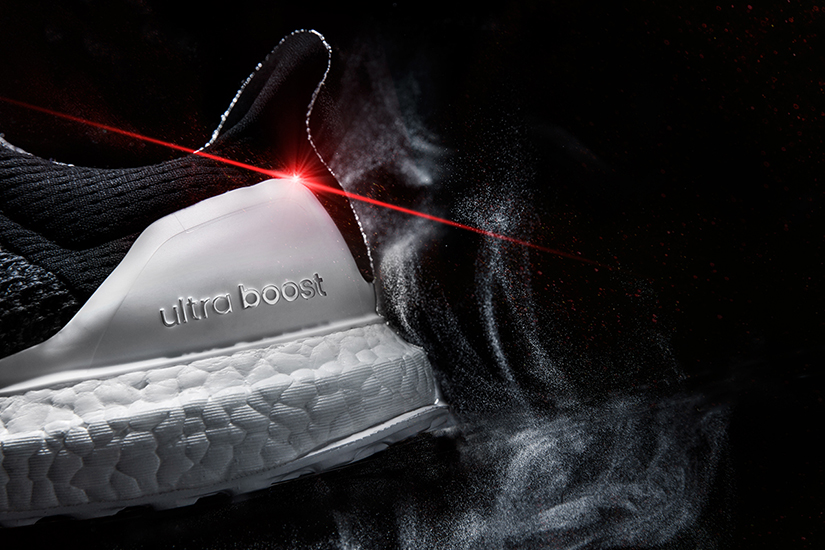 RONNIE FIEG X NEW BALANCE 998 "CITY NEVER SLEEPS"
LAUNCH 12TH DECEMBER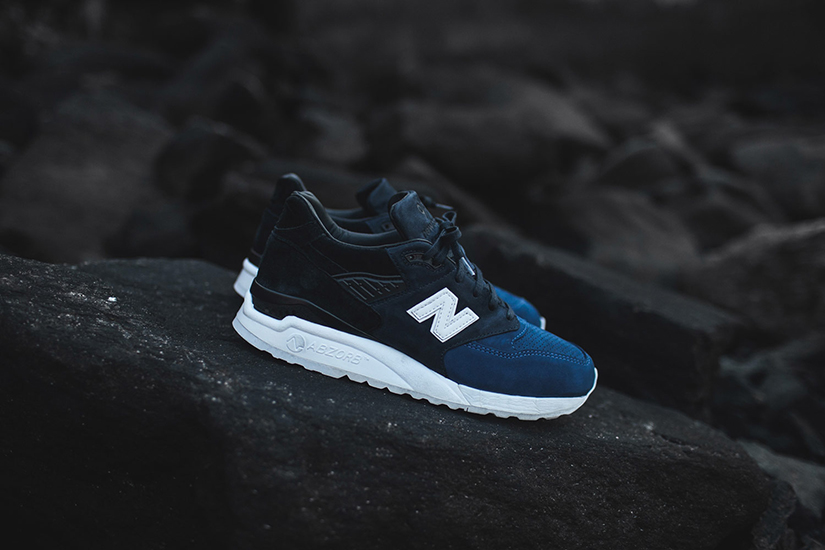 Boston-based New Balance has joined forces with KITH's Ronnie Fieg for a limited-edition New Balance Made in USA 998. The Ronnie Fieg x New Balance 998 "City Never Sleeps," inspired by the energy of New York City, will be available 12th December.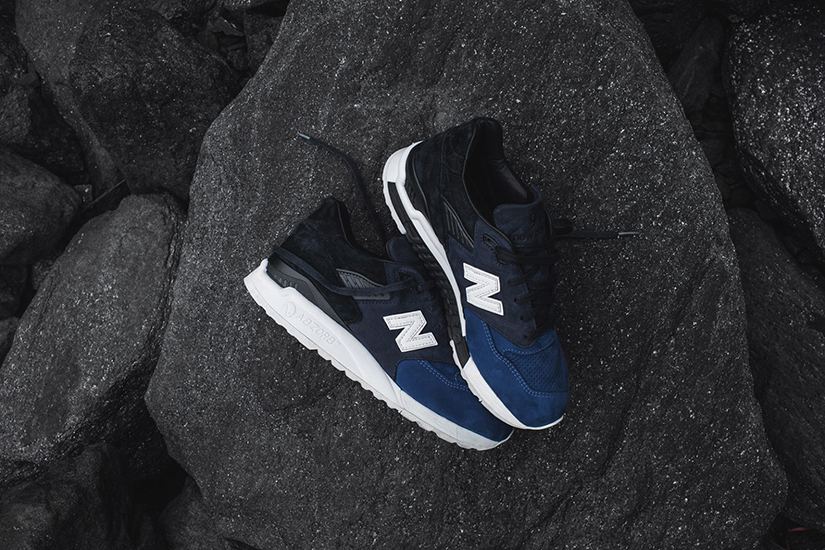 New York City is often referred to as the center of the universe and for good reason. The Big Apple serves as a macrocosm for the American dream and inspires people around the world to aspire and imagine like no other city in the world. This status wouldn't be possible without the ambition of New Yorkers.
Their dedication and abilities to grind through the hurdles of life are unsurpassed. New York City is filled with a drive that is uniquely its own and that is why the end of the day blurs into the next and the hustle is perpetual. The momentum of this energy is sure to never quit and the bustle will never stop – New York City never sleeps.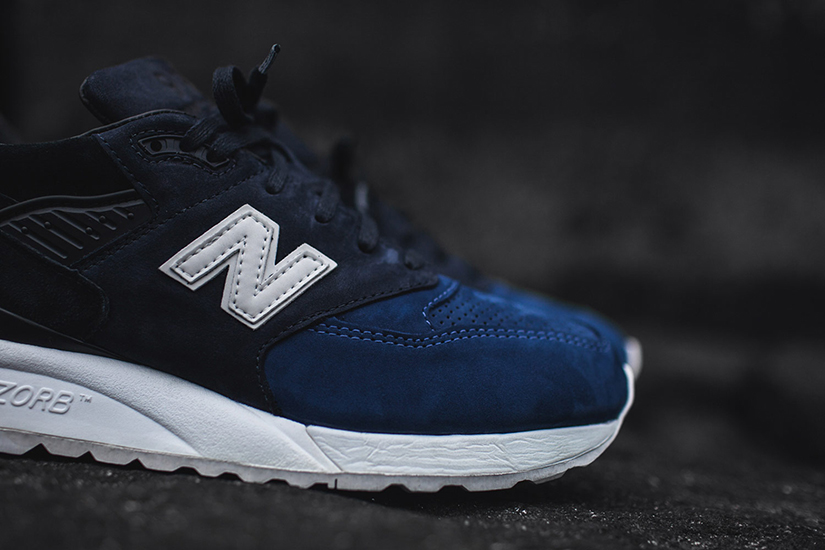 The Ronnie Fieg x New Balance 998 "City Never Sleeps" is inspired by New York City's energy and blur from day-to-night and night-to-day. The premium New Balance Made in USA silhouette is done in dark tonal blue nubuck and pig suede with perforated nubuck details on the vamp.
A nubuck branded tongue; waxed laces; leather lining; and reflective 'N' logo round-out the high-end details on the clean upper. A Ronnie Fieg branded insert designates the style.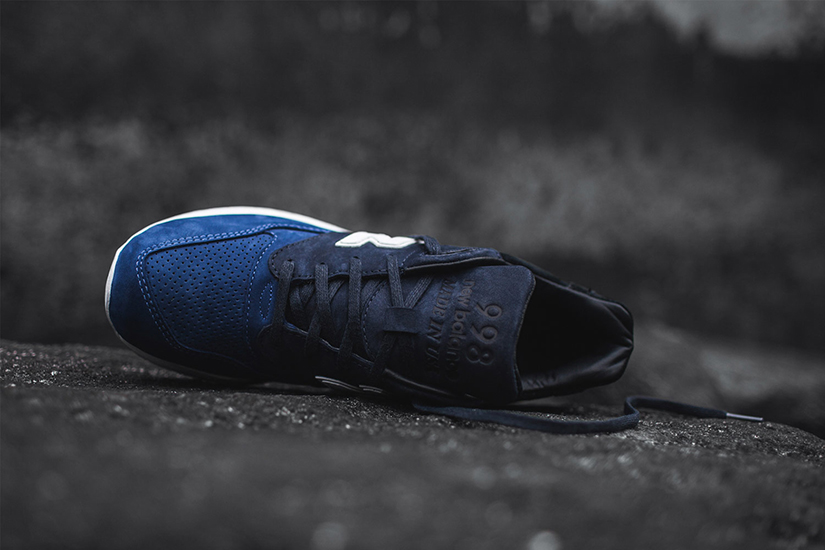 The Ronnie Fieg x New Balance 998, manufactured in New England, is another example of the premium, refined craftsmanship that New Balance Made in USA styles deliver. Our partner and heritage lifestyle silhouettes are made with domestically.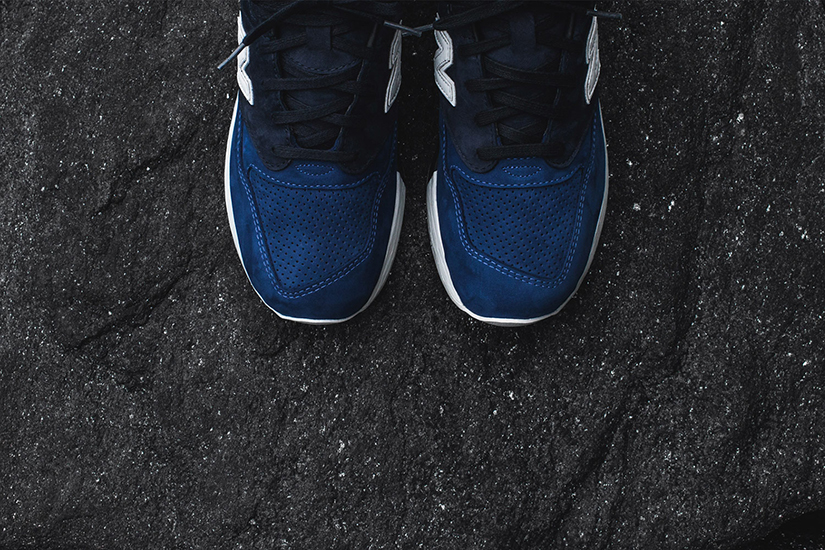 Nike Air Max 95 X Stussy 35th Anniversary
Launch 11th December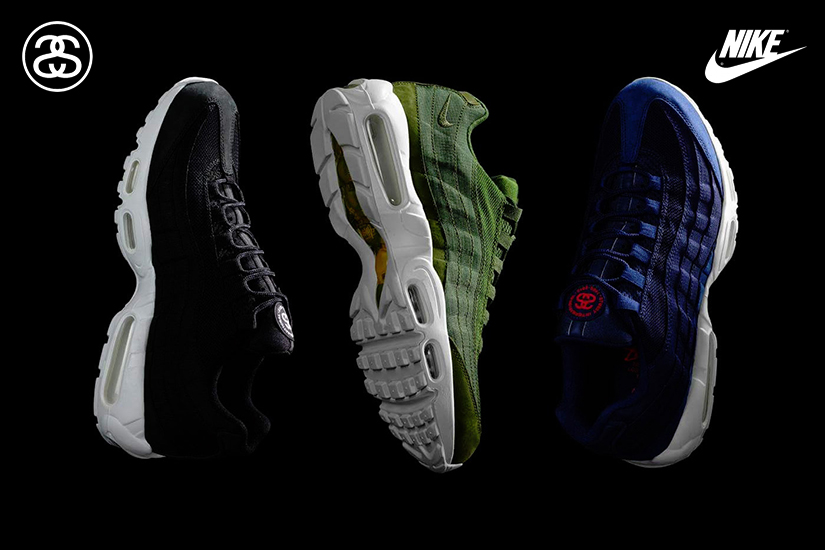 The sneakers will be offered in three different colorways: green/yellow/white, black/white, and navy/red/white. Based around colored uppers, each pair is offset by a contrasting white-on-white midsole and outsole. Meanwhile, a snug Huarache-inspired tongue helps separate these from standard Air Max 95 releases, while Stussy branding appears at the tongue logo and insole.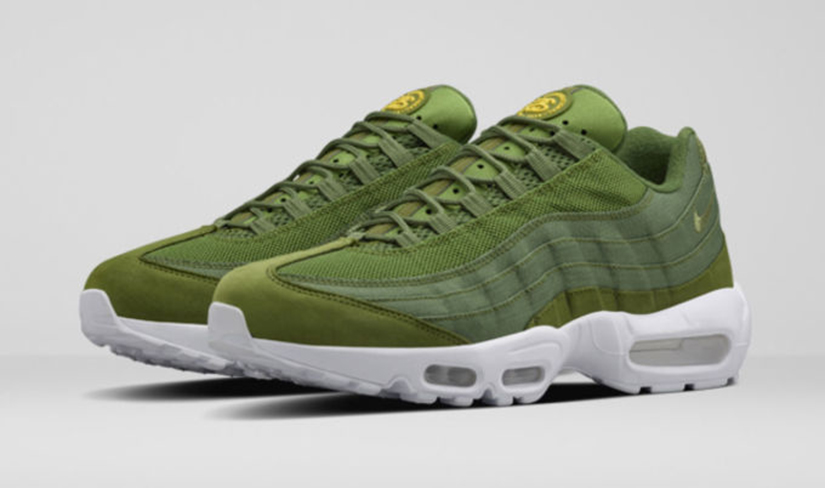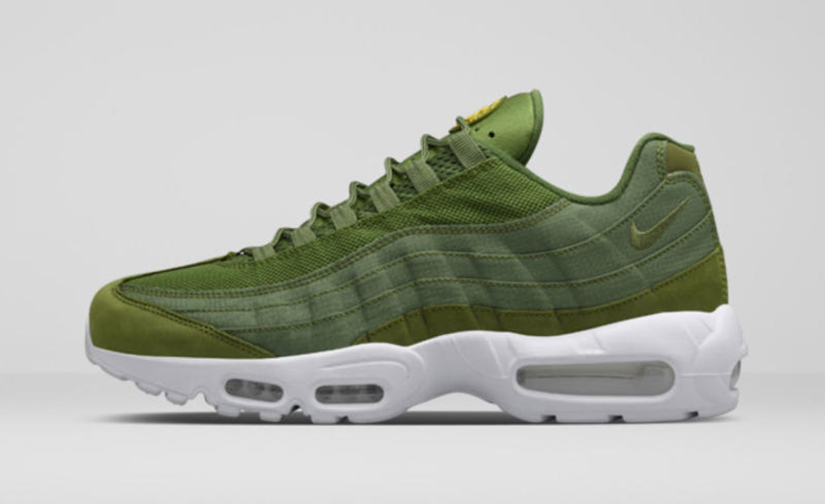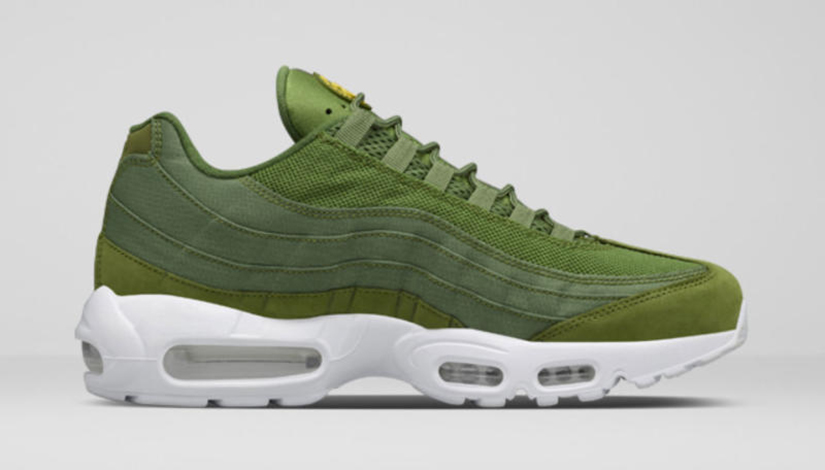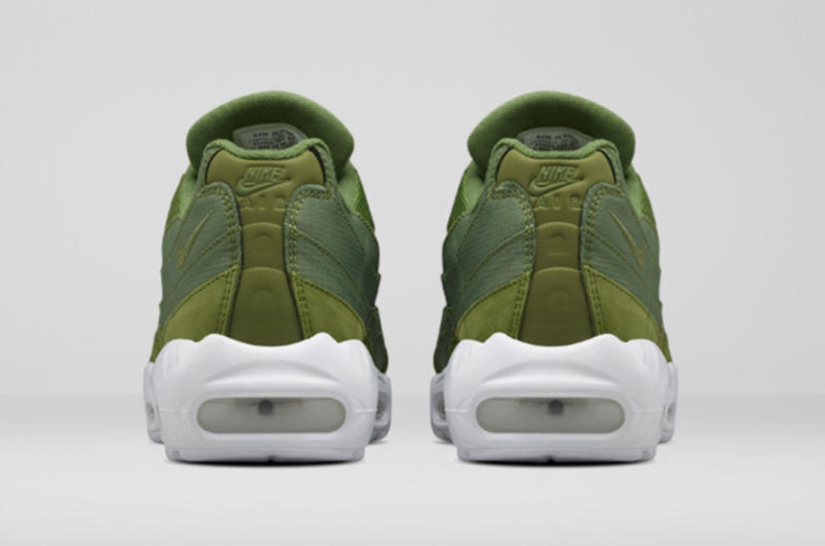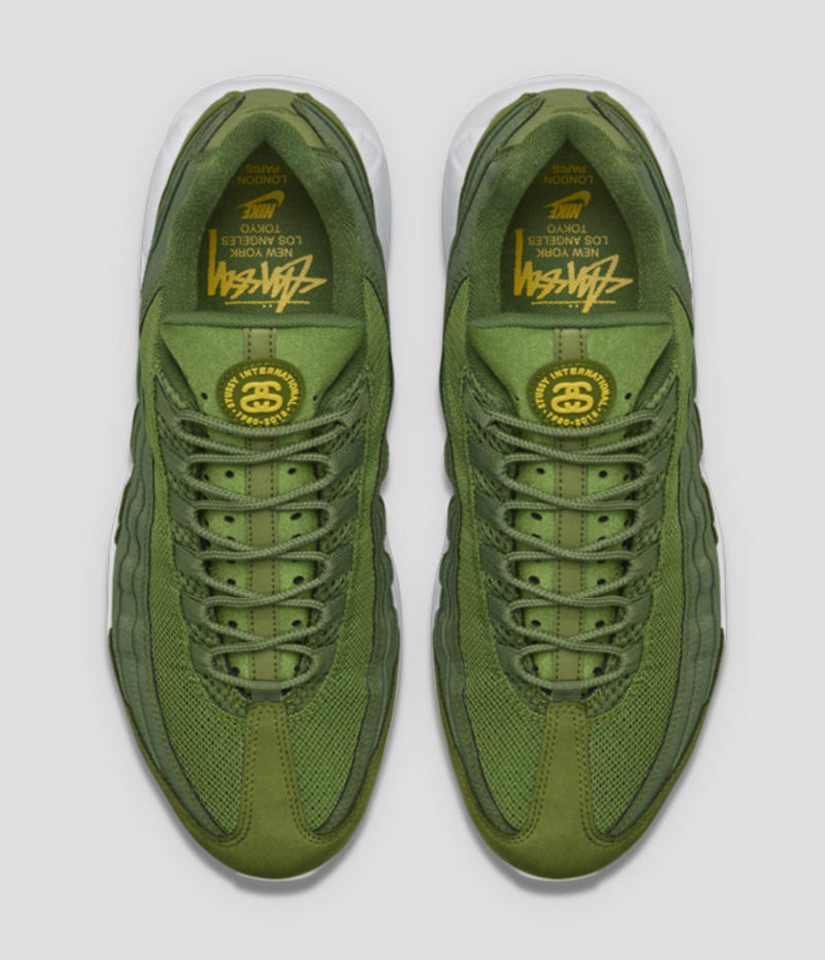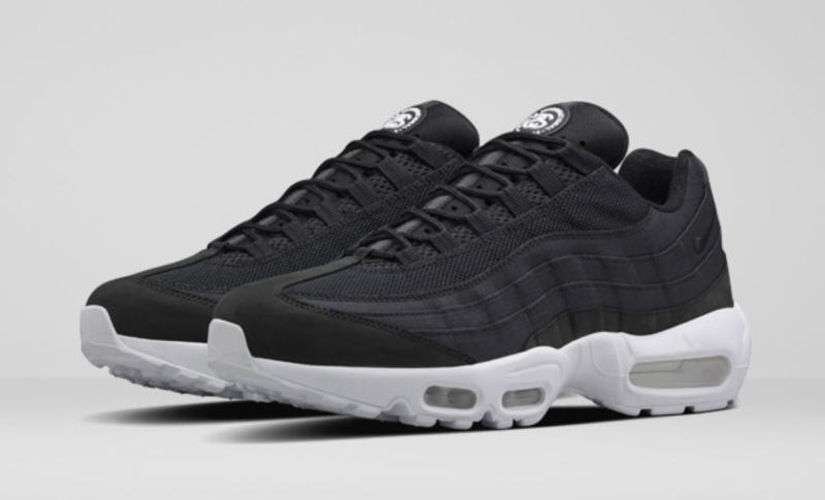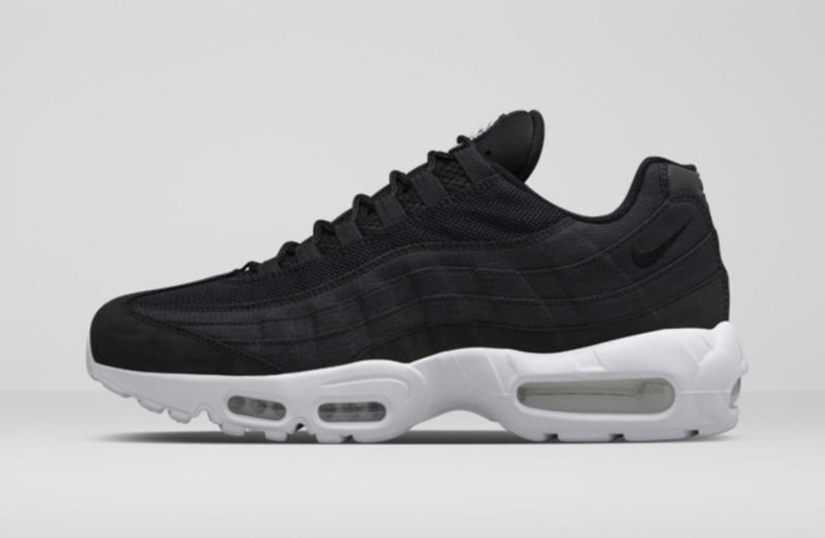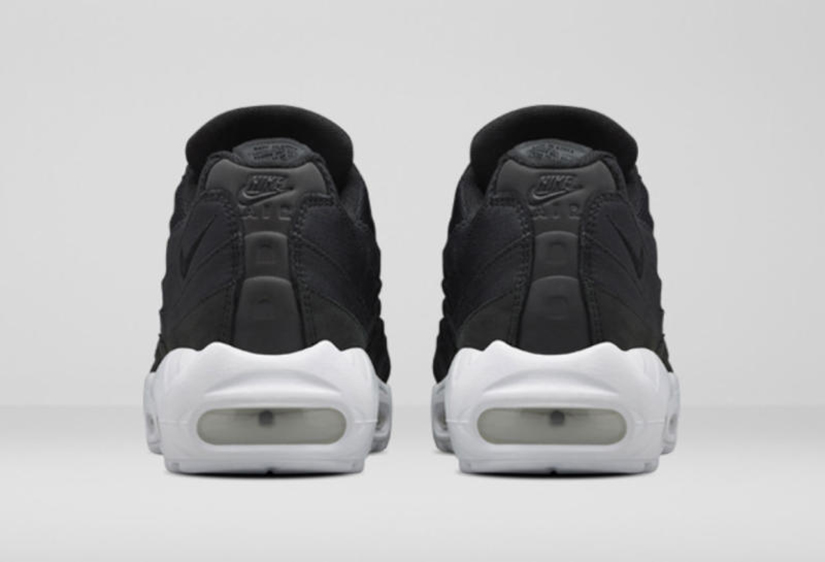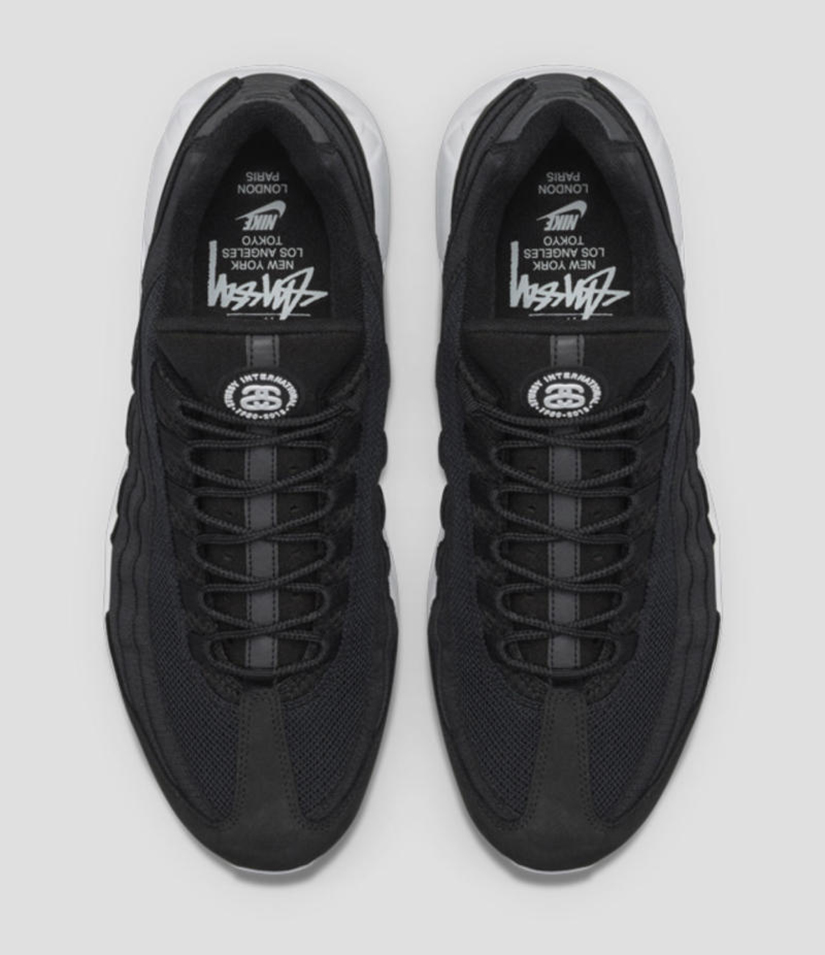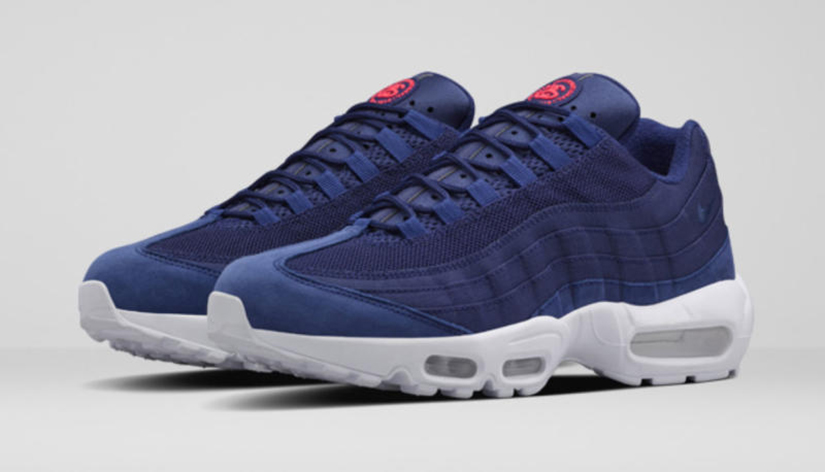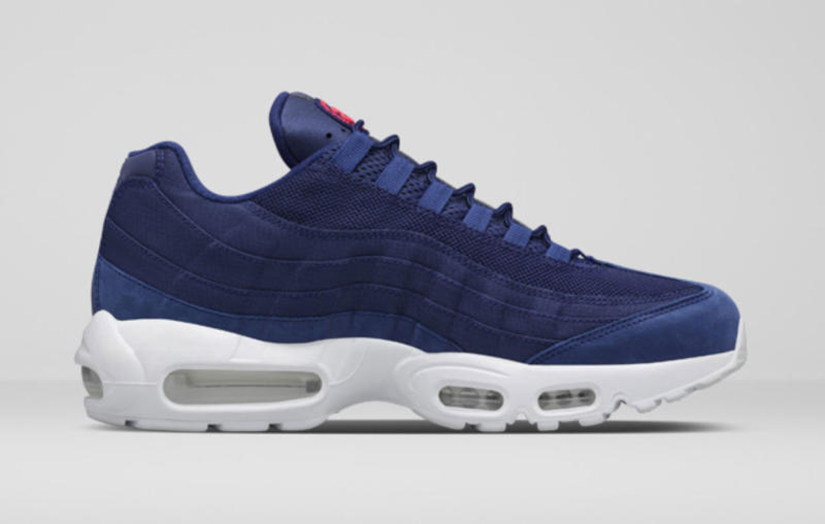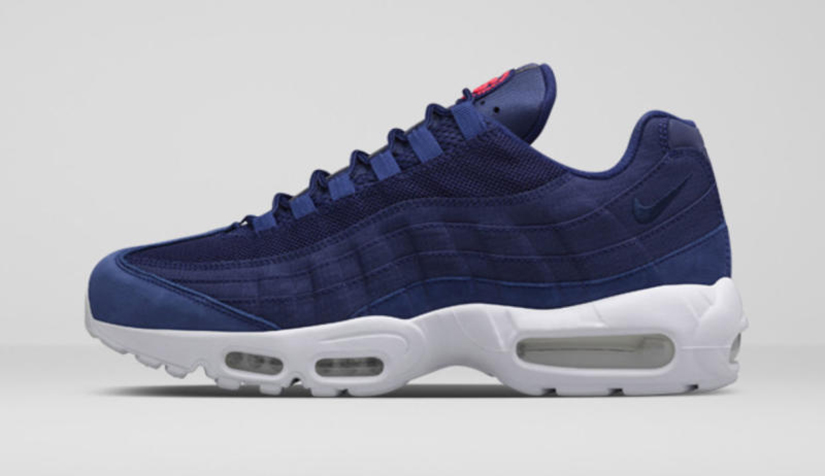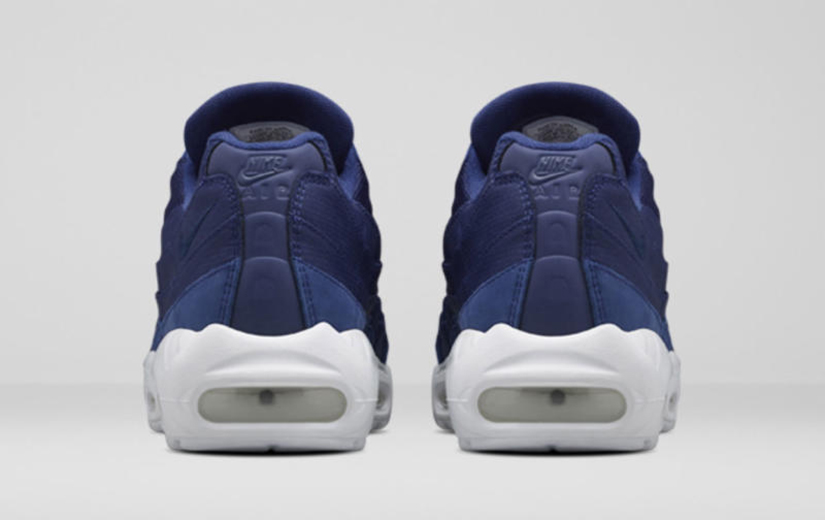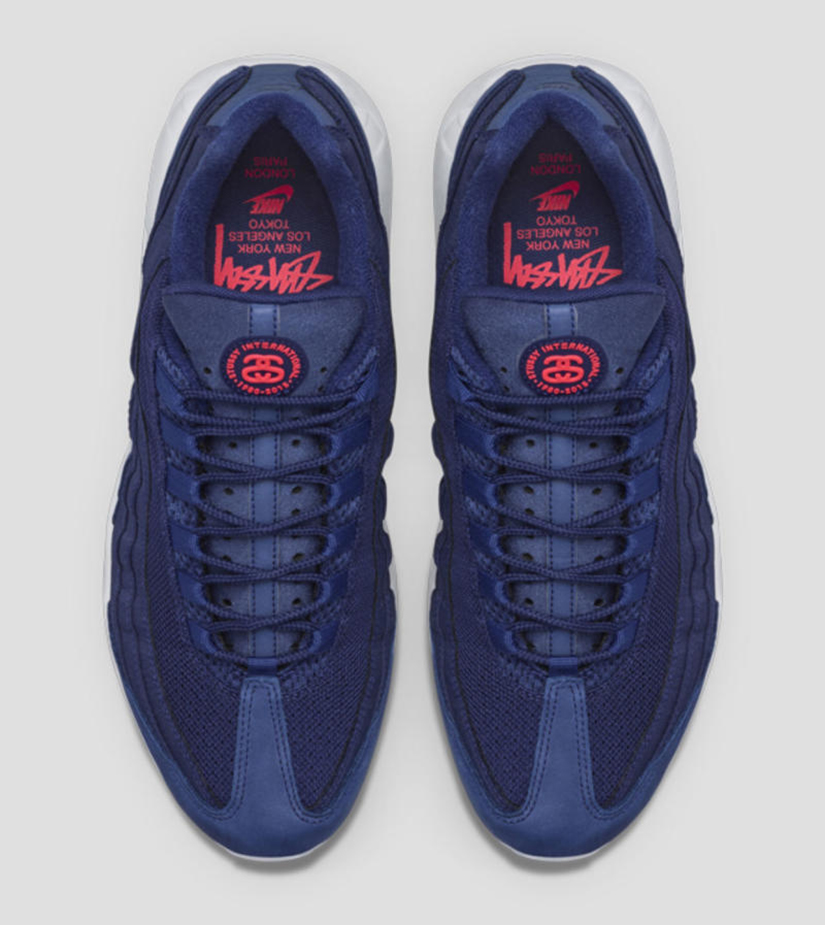 adidas Originals | NMD | The Past Empowers the Future
09.12.15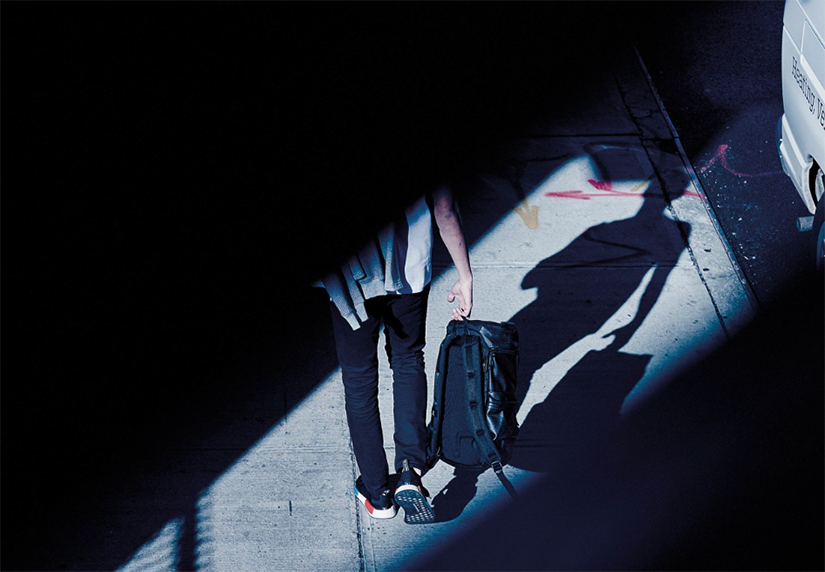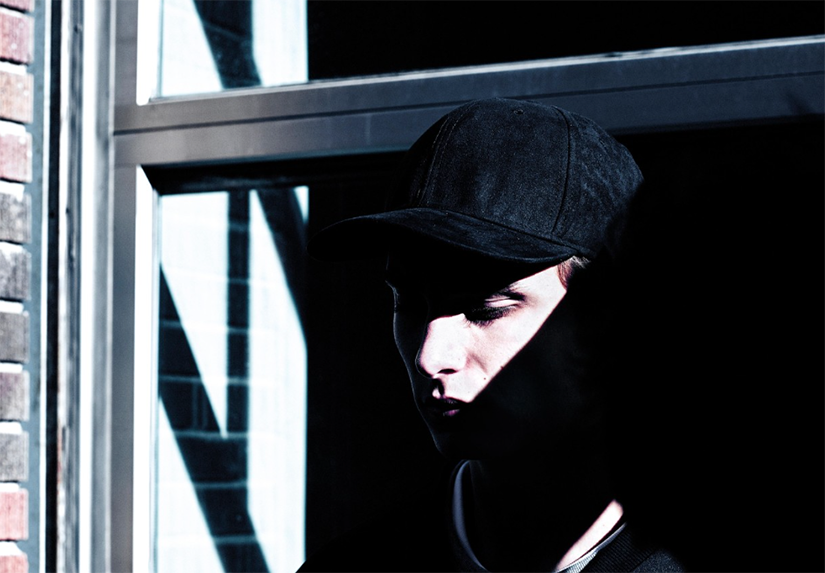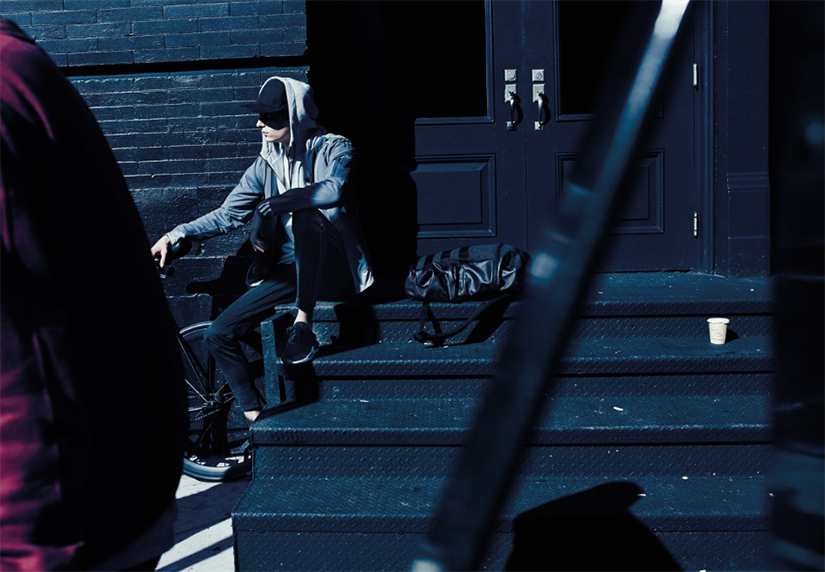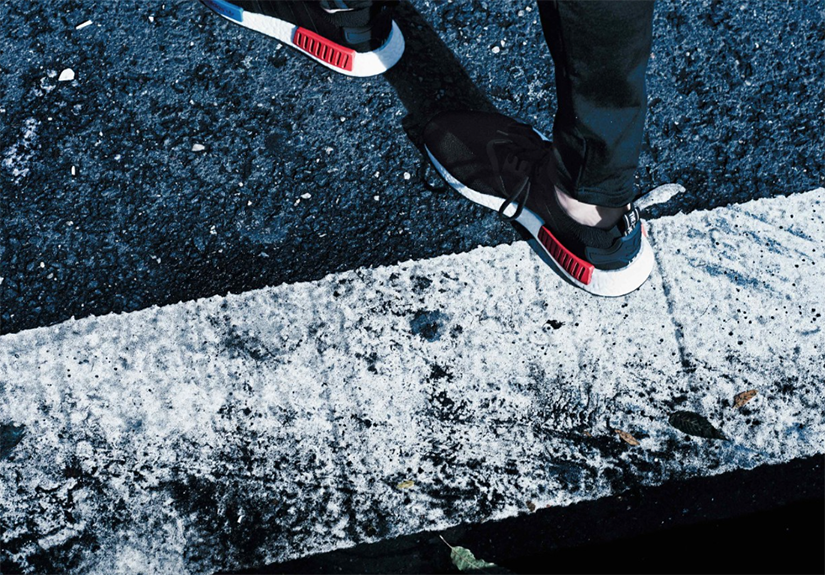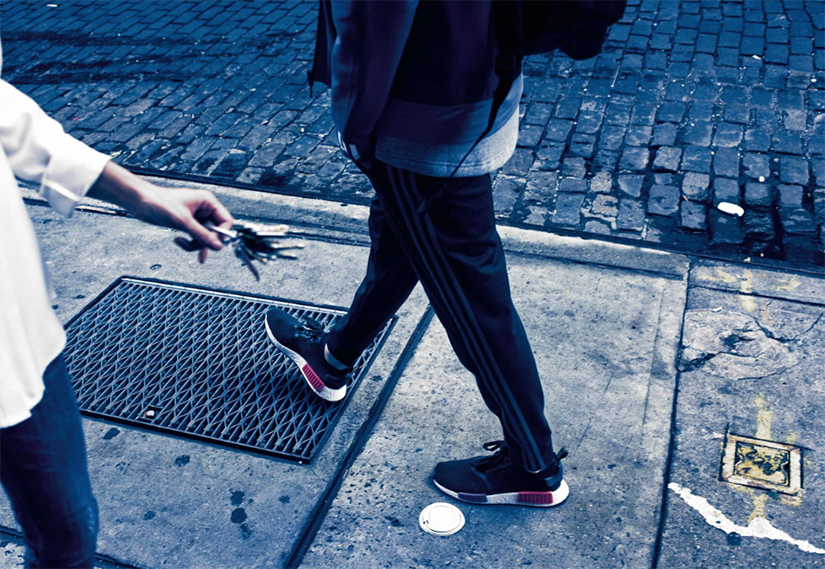 With their brand new Originals NMD, adidas takes a step above and beyond releasing an archival silhouette outfitted with modern technology. While the brand's iconic design DNA is present, the NMD is an entirely new beast (and concept), drawing attributes from three previous progressive styles but bolstered by a Primeknit upper and a BOOST midsole for functionality. Yes, there's the signature color blocks and those famed three stripes, but there's something bold and exaggerated that should appeal not only to fans of the brand, but also to an entirely new audience.
Even before stepping any further into the product details, one has to wonder what the acronym defining the product even means. According to adidas Originals VP of Global Design Nic Galway, "We started talking about what does 'new' mean, both in terms of design and how we live our lives. We kicked around a lot of thoughts on new modern design and the new nomadic traveler, but we didn't want to give a name that was too descriptive." As the shoe defies traditional categorization—blending technical running elements within a lifestyle product—the team decided to keep the name in code form, rather than rename it down the line. Galway says, "It's about creating something that's right for now that we can incorporate into our lives."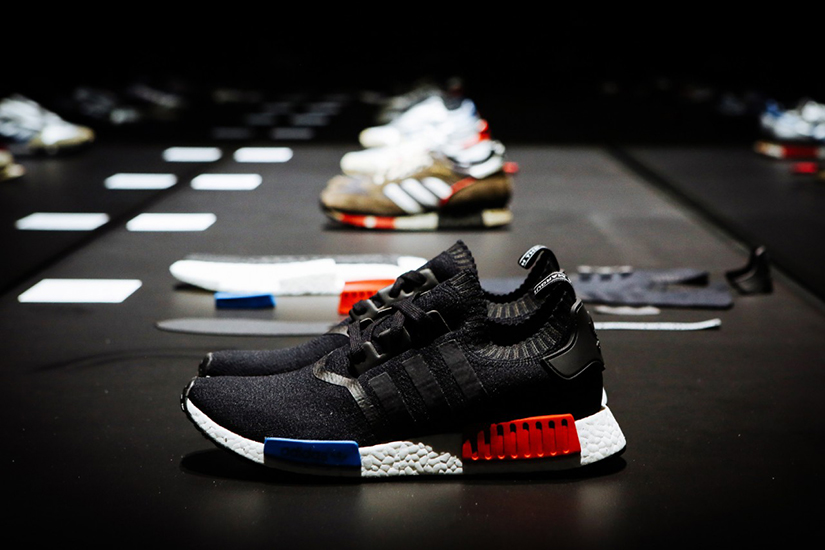 When holding the NMD, it becomes evident that it was built for travelers. Not only is the shoe light and flexible, it's also compressible and takes up little space. "I travel all the time," Galway says. "You can't take everything with you. You take objects of meaning, whether that's a product of cultural meaning or something that is purely comfortable. I take shoes that I want to have on my feet." This manifests in material usage and yields a series of comfort-oriented attributes: durability and strength, flexibility and shock-resistance.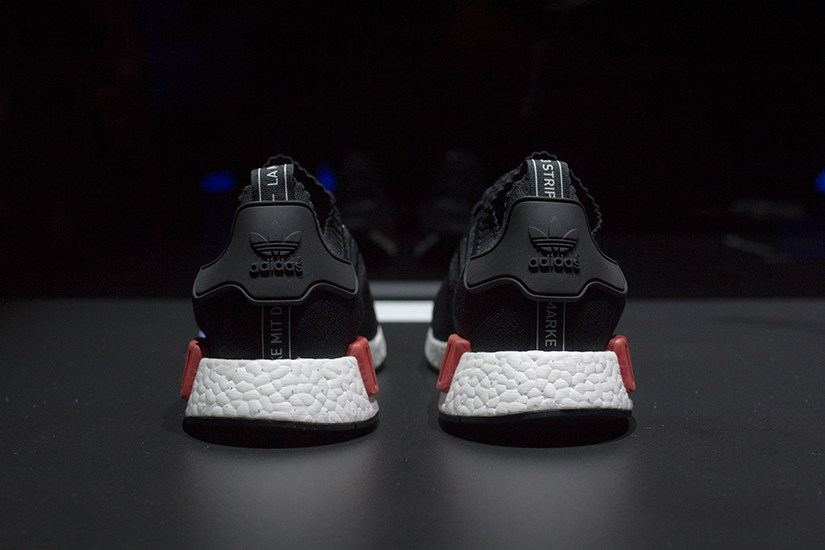 Galway explains that the shoe concept was in development for quite some time. However, they've been working on the shoe itself for around a year, and Galway kept consumers in mind during the developmental process. "We talked about not needing to be too worried about trends, but understanding what consumers really like about us as a brand: their connection to the three strips, our archives." With that as a launch point (and, actually, a core value of the Originals product category), Galway and his team turned their eyes on innovations that could be brought into the fold. "In uniting both, we knew would find the right path," he says.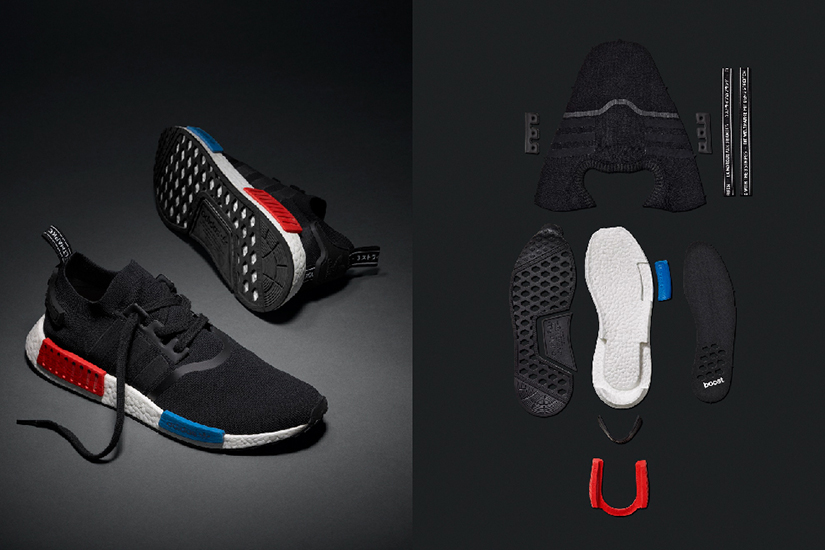 Whereas much of what we've seen in Originals has been advanced takes on reissues, the NMD draws influences from the Micro Pacer, the Rising Star and the Boston Super. Galway's process unfolded in a unique way. "You could go down to the archive and take a shoe and put it on your desk and sketch it. That's not my approach. I would much rather go down there and look at something and then come back and think, 'What do I remember? What elements stuck in my mind?' That's the reference I take for new products. It takes us new places."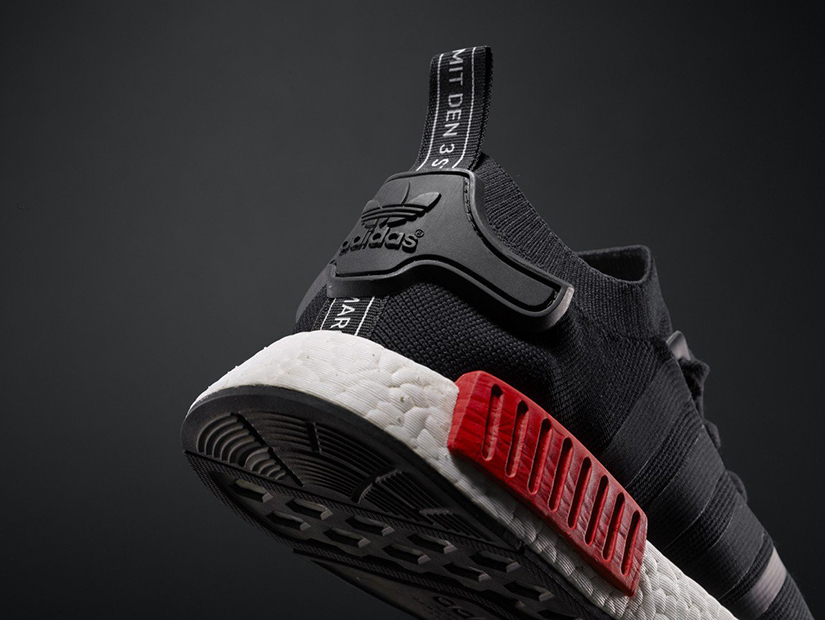 Furthering this, rather than draw up ideas, Galway prefers to make them up immediately. "I make a lot of things. I do not see the benefit of sketching how you use Primeknit. I'd rather use the material and start playing with it, see it move and react. Only by making do you really find out how it works. New materials take you to new solutions and lead you to new silhouettes, which are informed by those materials and not just by drawings." The design is future-forward, but Galway also has thoughts on that word: "Future doesn't mean futuristic. It can be many things, not necessarily further and further forward. We can innovate in a series of different ways, sometimes involving stepping back in time." Therein lies the sneaker's blend of past and present.
"The past does power the future here, but it also leads to innovative projects that people can connect with," Galway concludes. From a comfort perspective alone, the NMD offers up something dynamic and reliable. Visually, it's one-of-a-kind—for now.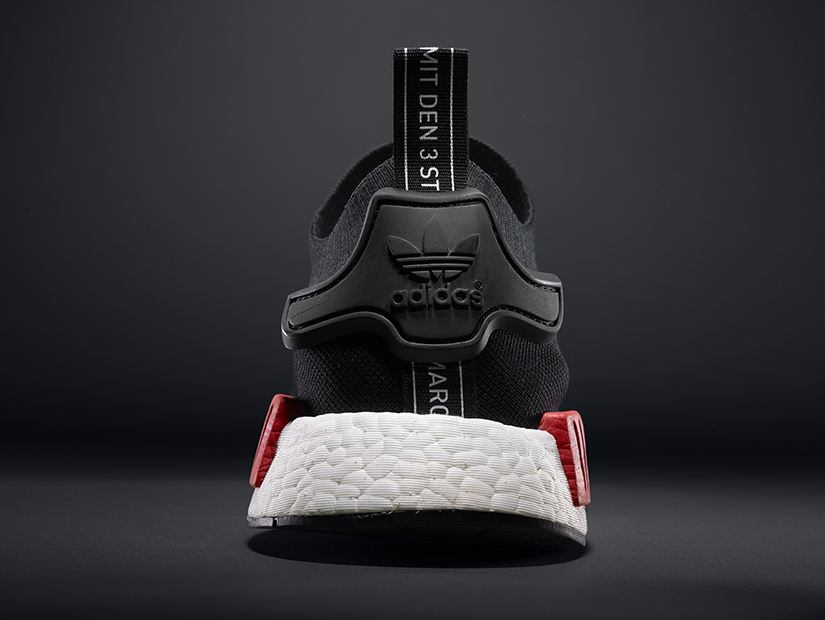 Saint Alfred x ASICS Gel lyte V "After Dark"
Launch 5th December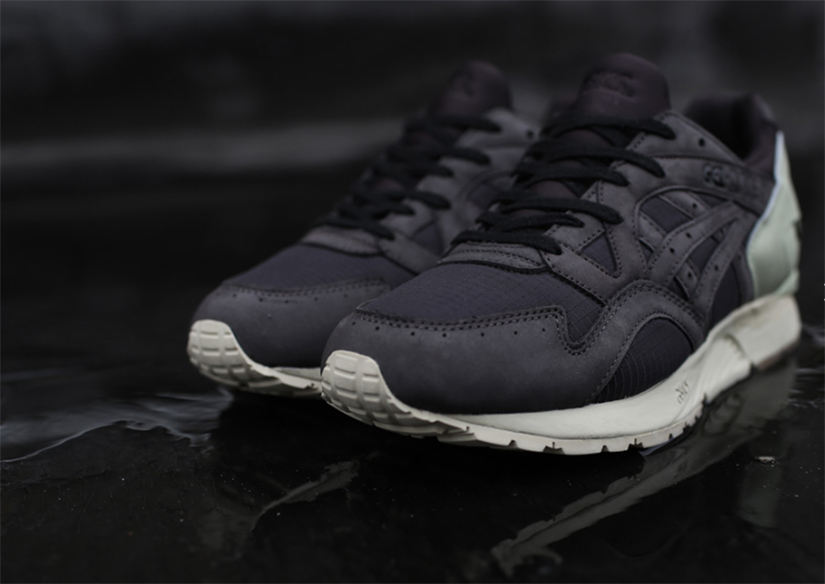 Saint Alfred is proud to present the "After Dark", its second collaboration with ASICS with an original take on the Gel-Lyte V. The Chicago boutique incorporates inspiration from its city's downtown architecture with considered colours, technology, and materials.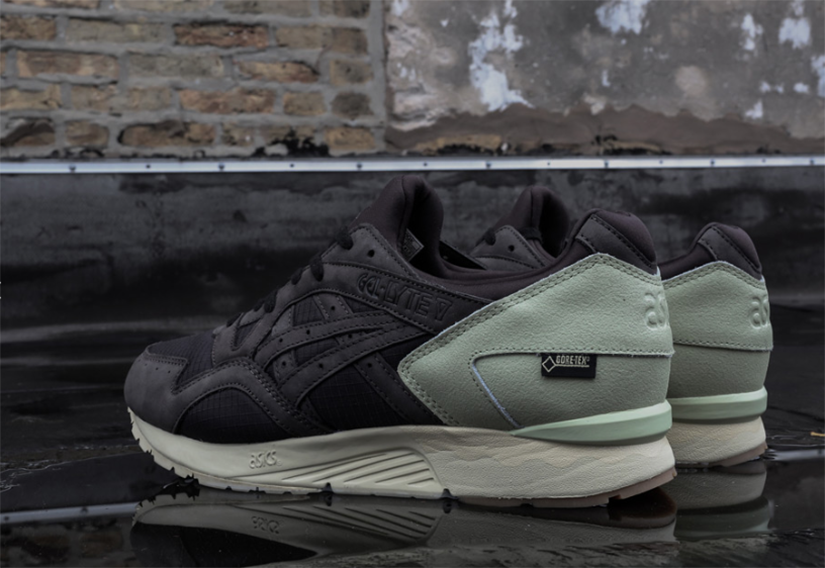 The shoes feature dark brown water-resistant nubuck leather and durable rip-stop nylon, on the heel neon green TecTuff, and a waterproof GORE-TEX lining. The shoe is designed to be tough enough for the harsh Chicago weather.The shoes are dressed in a range of greys which are said to represent the Windy City's skyscrapers. The shoes sit on top of a beige midsole while ASICS branding is found in all the usual places.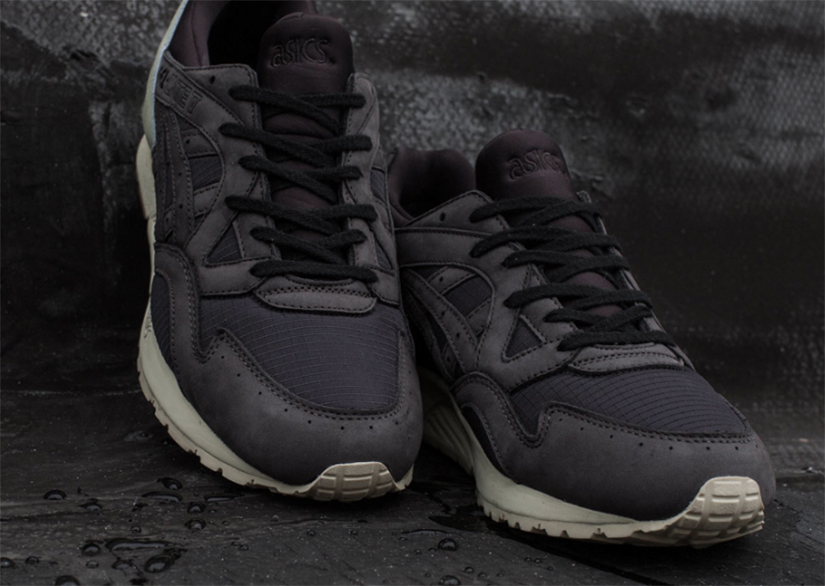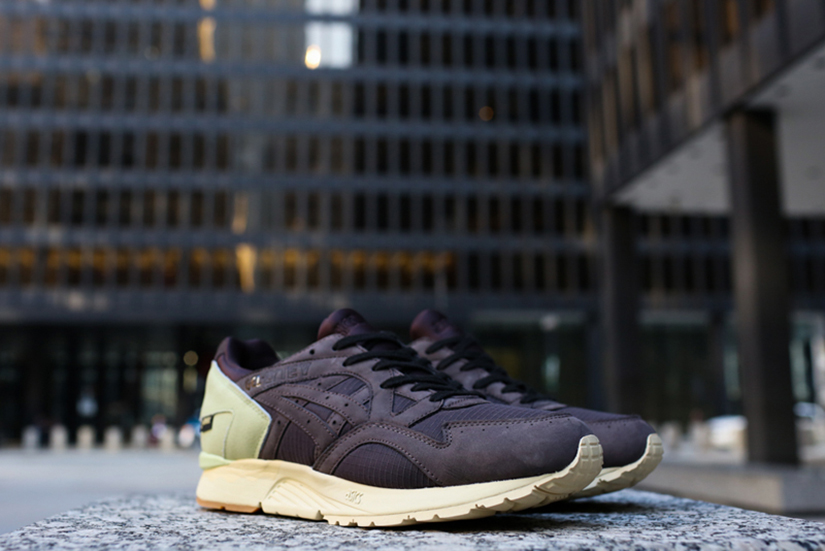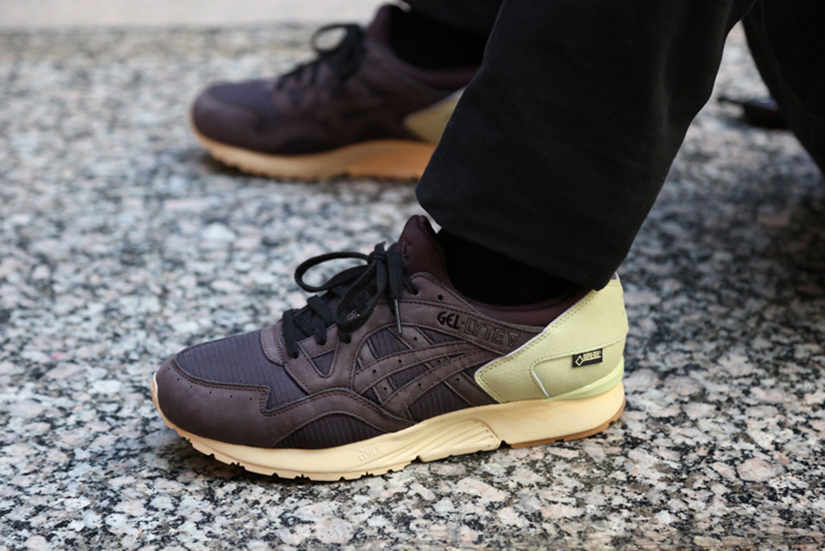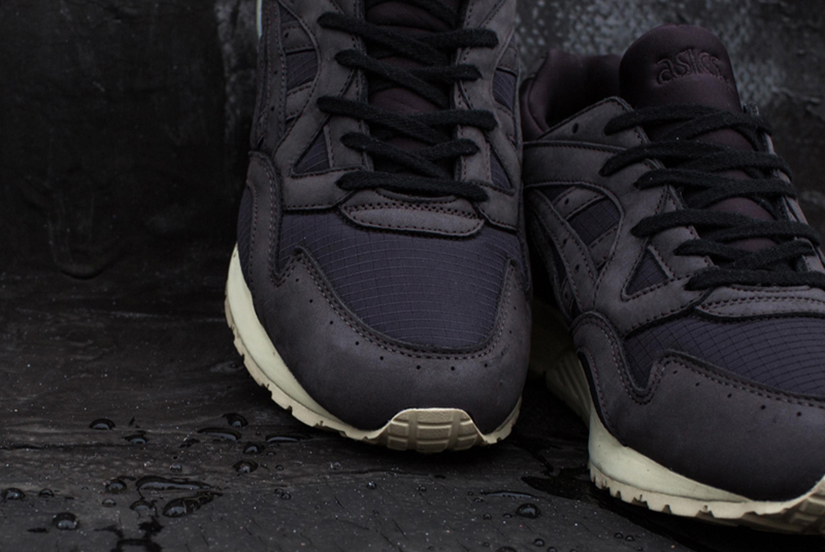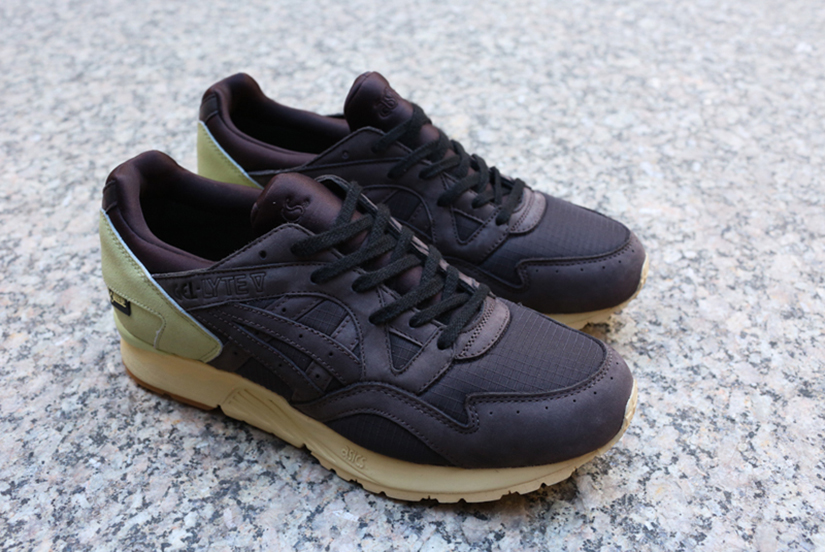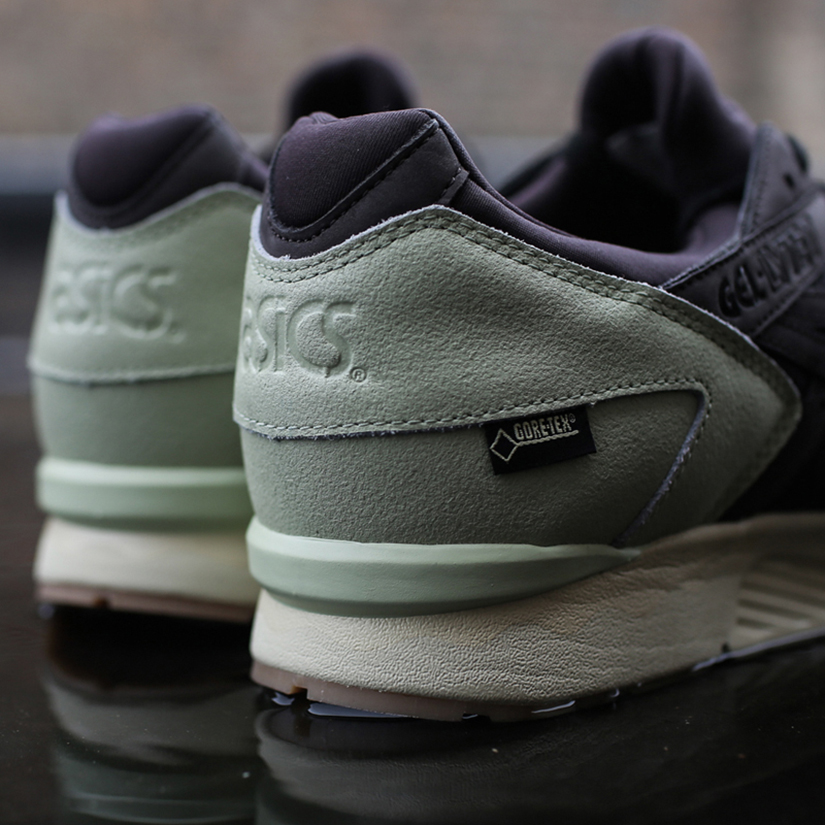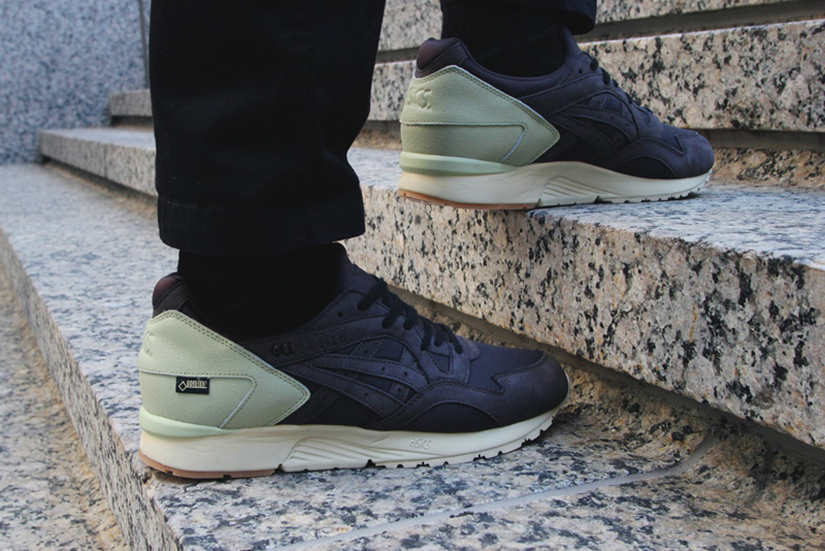 Hanon x Le Coq Sportif LCS R1000 'French Jersey'
Launch 5th December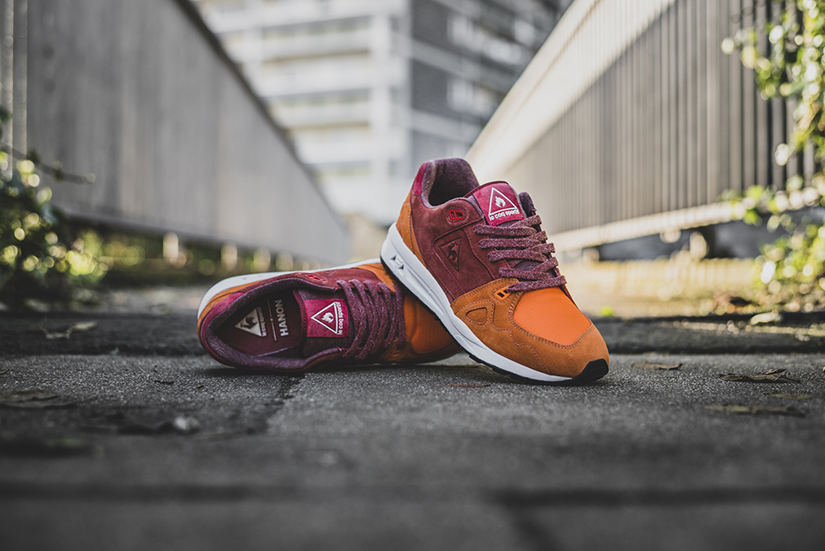 This autumn Hanon join forces with French sportswear brand Le Coq Sportif and present a collaboration on the LCS R1000 running shoe.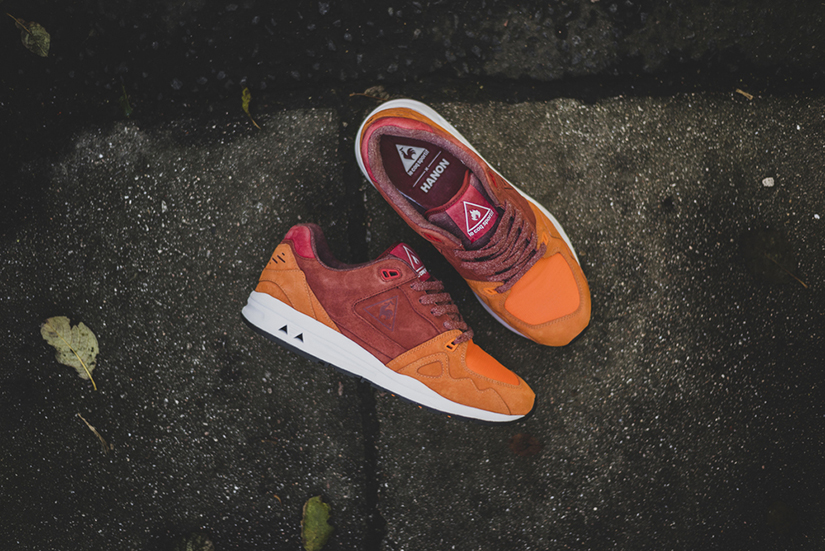 Renowned for a tradition in knitted sportswear, Le Coq Sportif emerged from humble beginnings in 1882 as a manufacturer of cotton jersey where founder Emile Camuset would produce denim shirts for his friends and sporting enthusiasts. 130 years on, Le Coq Sportif is synonymous with all major sports from rugby, cycling and football and is globally recognised today as the original French sports brand.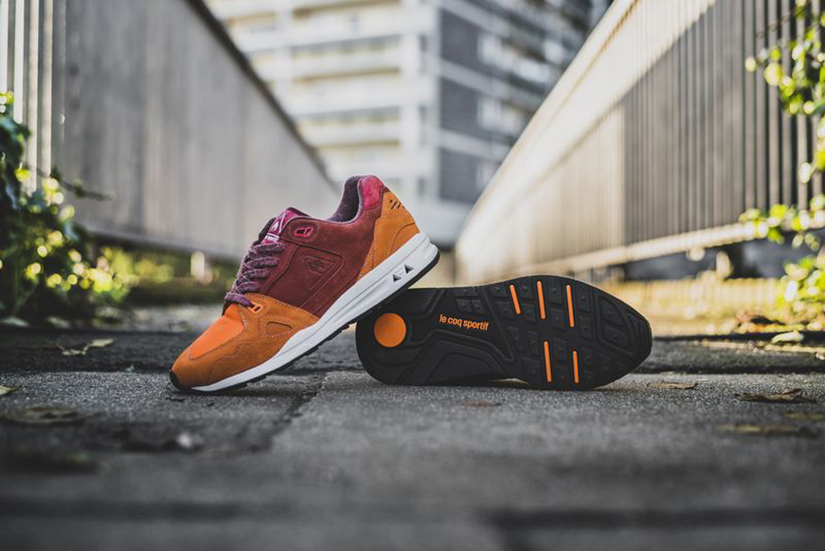 For this project Hanon pay homage to Le Coq's history in manufacturing apparel. they took inspiration from vintage sportswear and have applied a plush cotton jersey material to the lining and tongue whilst the original make up of synthetic overlays has been switched out to a rich pigskin nubuck and closed mesh upper.
Executed in a brick red and vibrant orange colour way, the shoe has been stripped back of all rubber components and attention to detail appears via a jersey inspired lace, nubuck tongue patch, bar tack stitch detail and a laminated calfskin footbed. Tonal embossing appears by way of the Le Coq Rooster on the medial side of the shoe whilst our hanon flame is detailed on the heel. Each pair comes complete with three lace sets.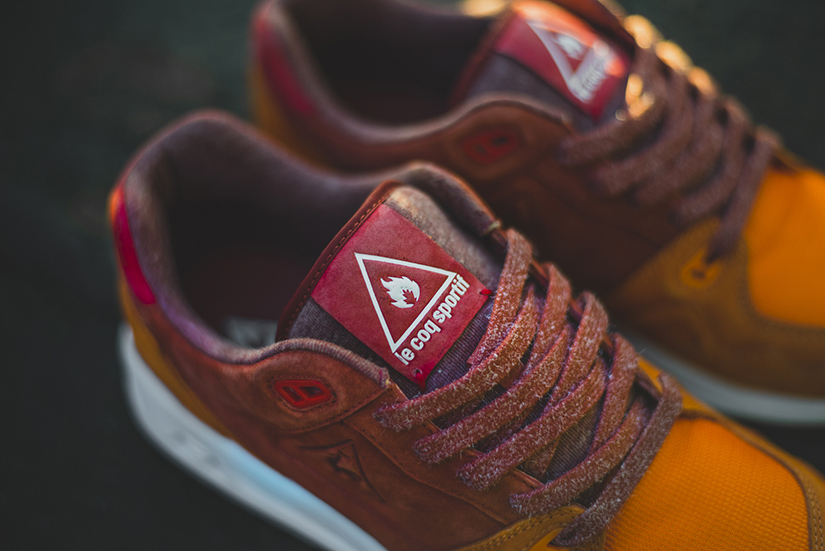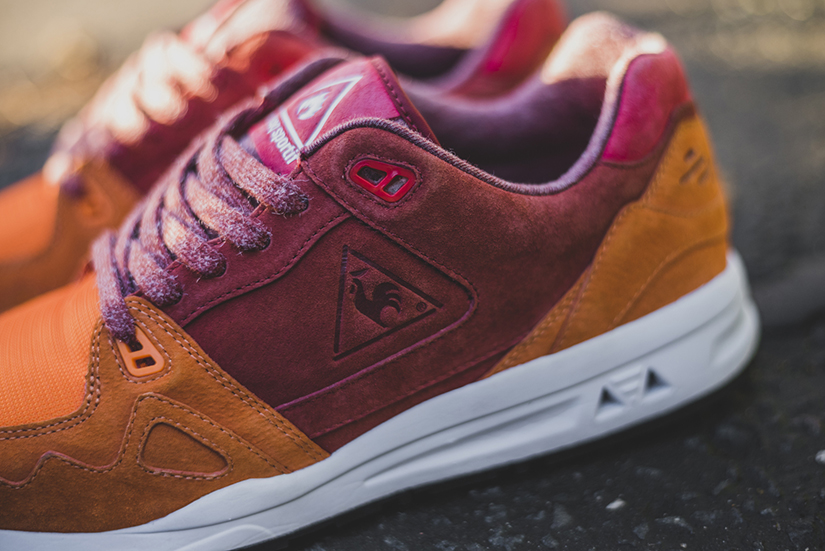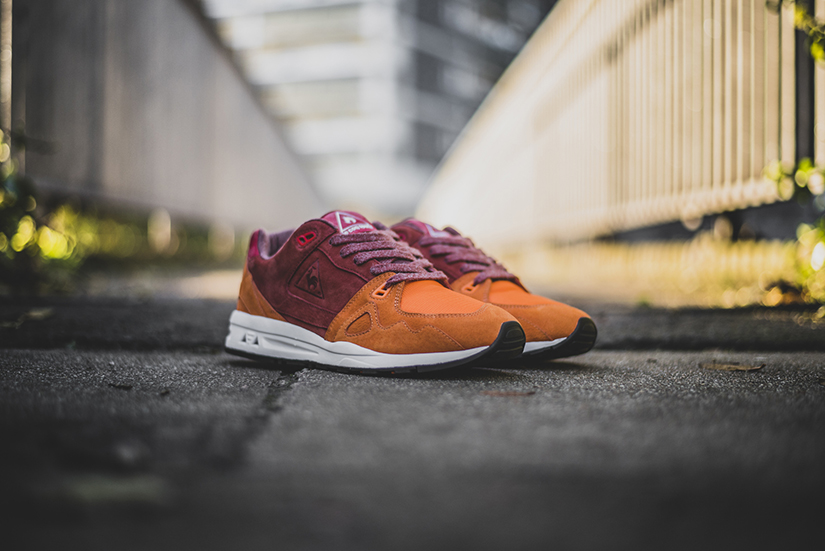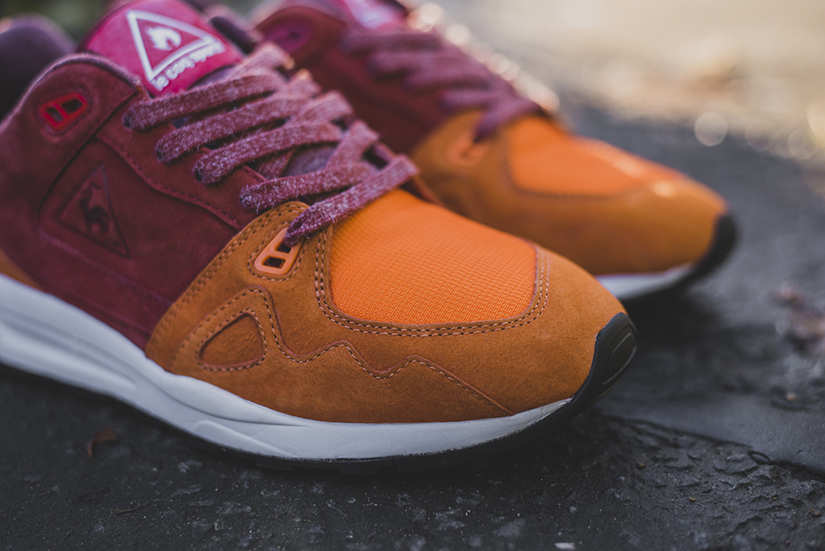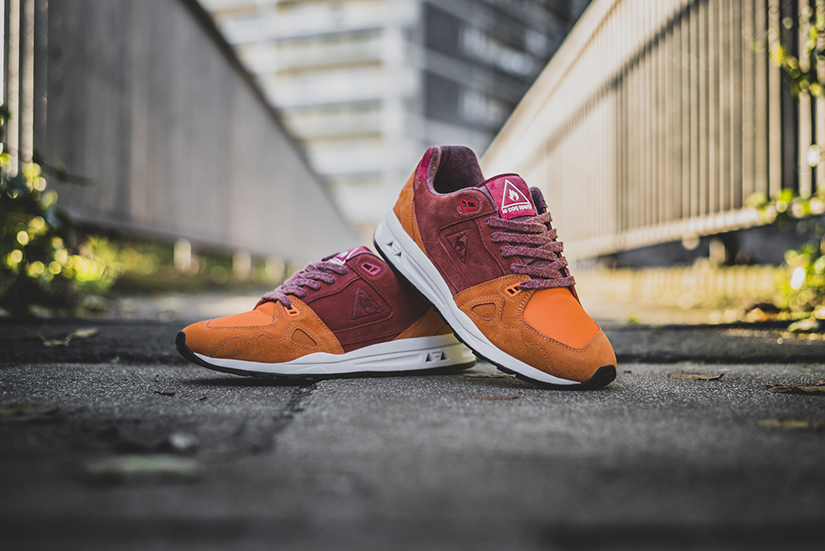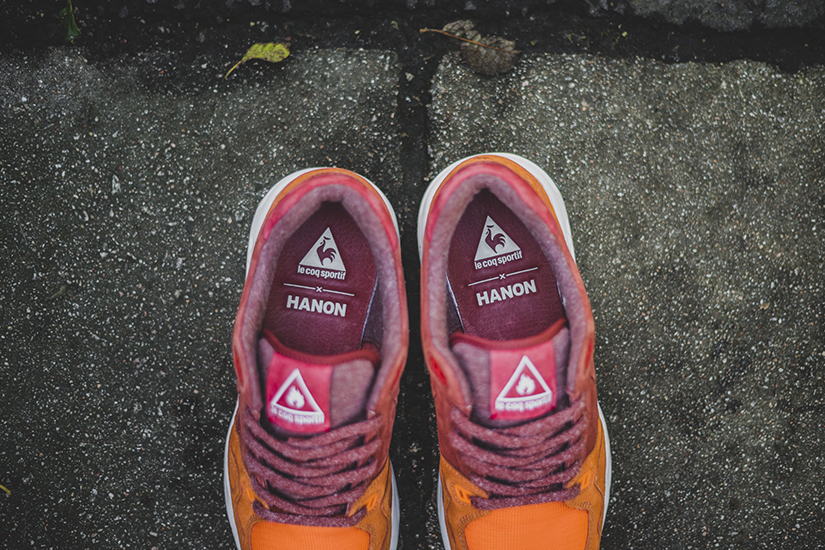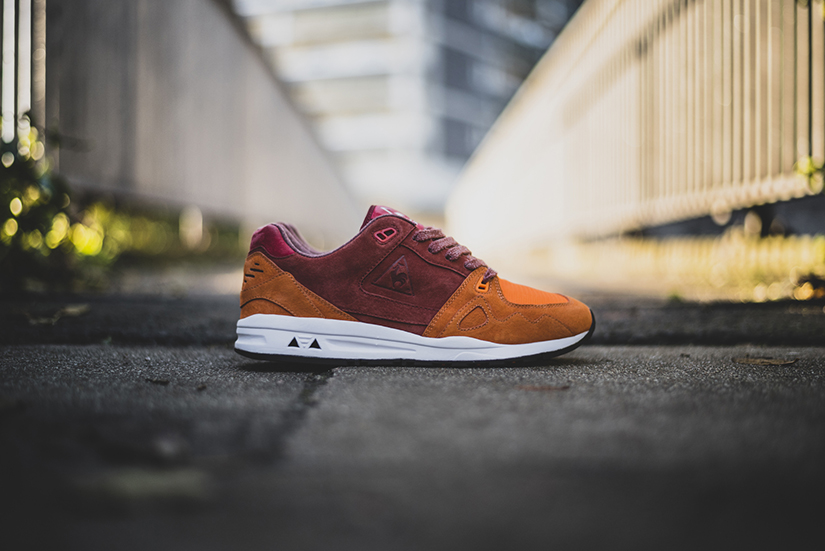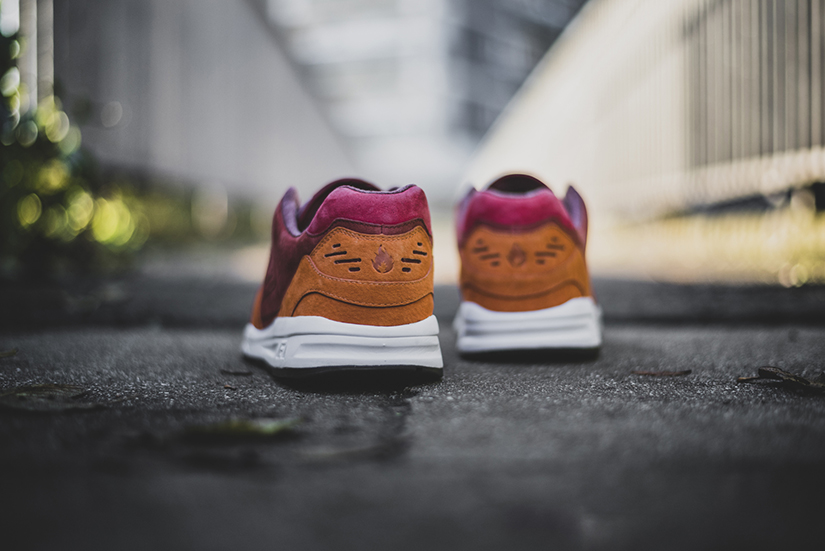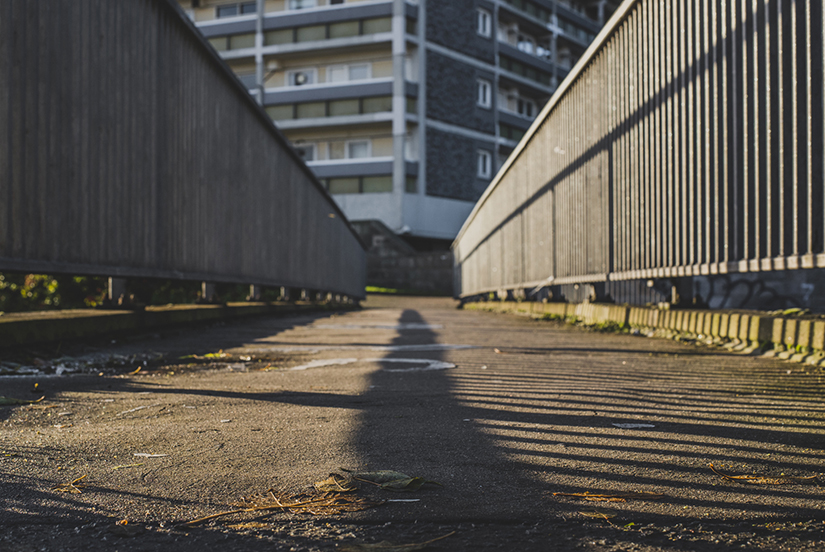 adidas New York SPZL "Carlos"
Launch 3rd December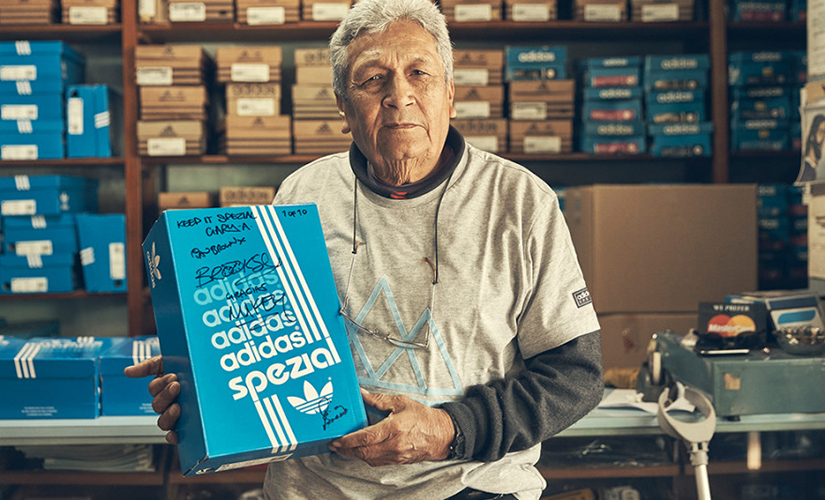 In February 2014 a group of adidas enthusiasts from the UK were tipped off about a shop in Buenos Aires that carried an extraordinary amount of Vintage/dead stock adidas products.
This Group was made up of Ian Brown (Musician/Stone Roses), Robert Brooks (collector), Neil Bedford (Photographer), Greg Bond (film maker) along with Gary Aspden and Mike Chetcuti of adidas. They travelled to Argentina where they found the shop and met its owner Carlos Ruiz. The trip was documented in the now renowned Documentary 'Sole Searching in South America.'
A number of the rare archive pieces brought back from this trip have been used by Gary Aspden as reference pieces to design the adidas Originals X Spezial Collections. By way of acknowledging Carlos and his kind support of the Spezial range, adidas have created the New York SPZL 'Carlos' shoe.The New York Is a vintage running shoe from the 1980s, these were discovered in Carlos's Shop, as an ode to this it's been made Carlos's signature shoe.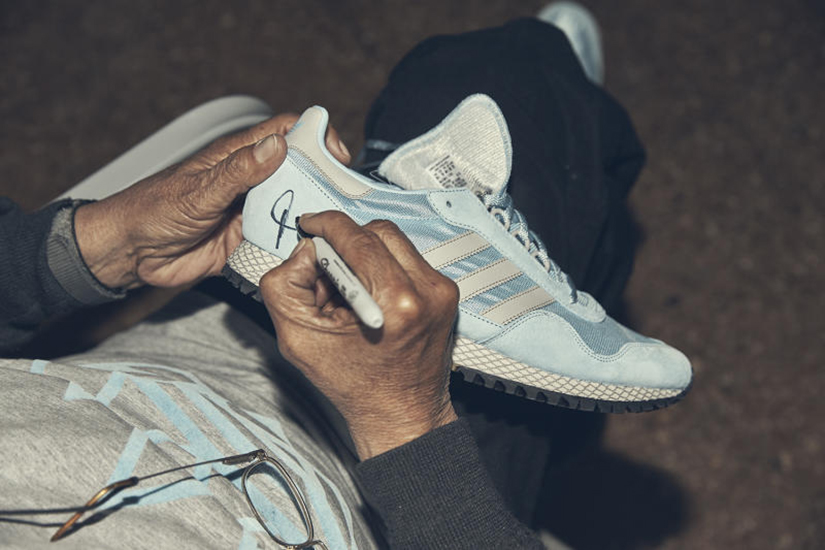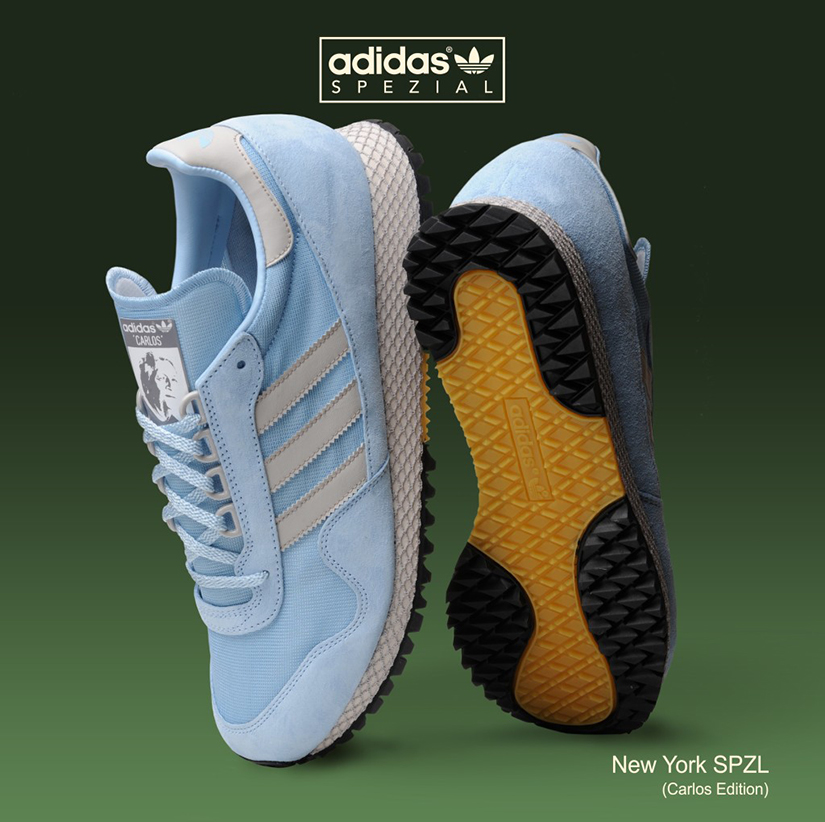 To support the launch of this pack there is a sequel to the original Documentary called 'Sole Searching in South America 2' The film follows the same group of adidas fans as They reunite to travel back to Argentina to present Carlos with his shoe And gift him with an allocation of these collectibles for his now Legendary store. The film documents their journey and shows how Carlos's Life has changed since their original trip.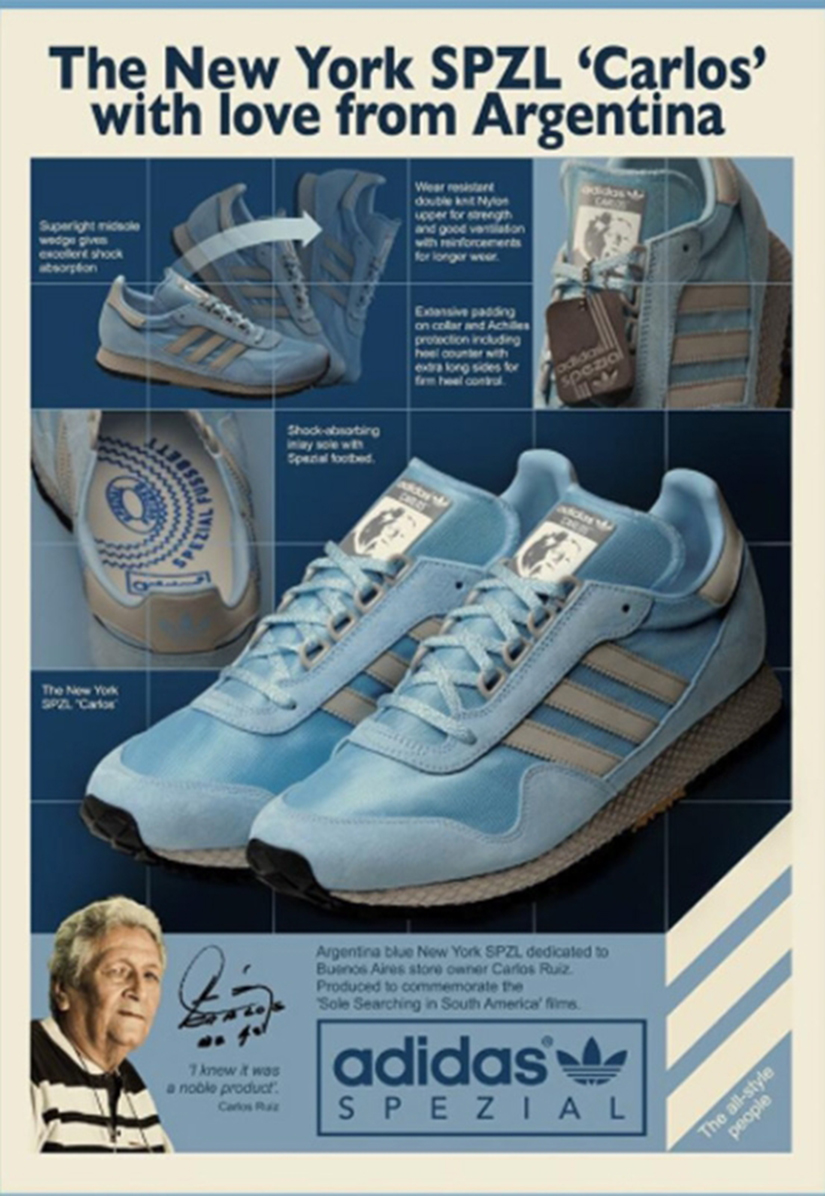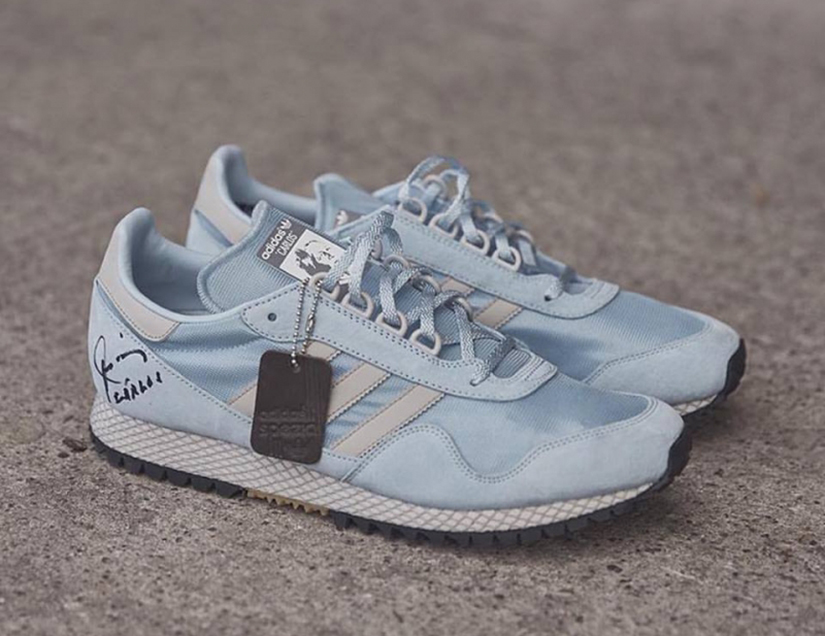 UNDERCOVER x NikeLab Court Force Hi 'Bamboo'
25th anniversary
01.12.15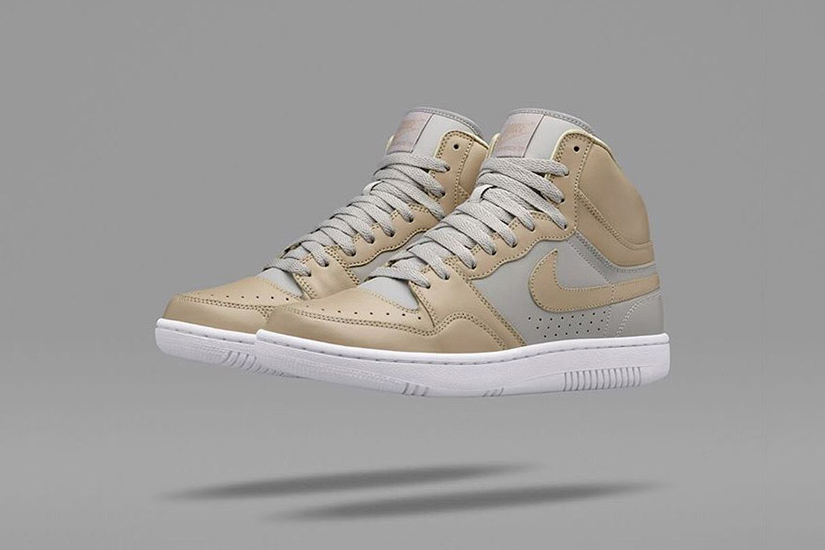 Undercover, the Japanese label founded by innovative designer Jun Takahashi, was founded in 1990. Nike is helping the brand celebrate its 25th anniversary in style.
The Swoosh offers up one of its timeless silhouettes for its latest collaboration with Undercover, the Court Force Hi. Takahashi applies a boldly modern take to the classic curves, with distinct color-blocking predicated on heavy contrast. That's executed in premium leather with a raised collar, and a drop-in EVA midsole delivers superb comfort, completing the luxe remake.
Tan and grey colourway whilst the white sole playing contrast underneath.
A striking silver anniversary celebration, the Undercover x NikeLab Court Force Hi releases at select NikeLab destinations worldwide.