FOOTPATROL X DIADORA V.7000 ''MACCHIATO''
30 . 09 . 17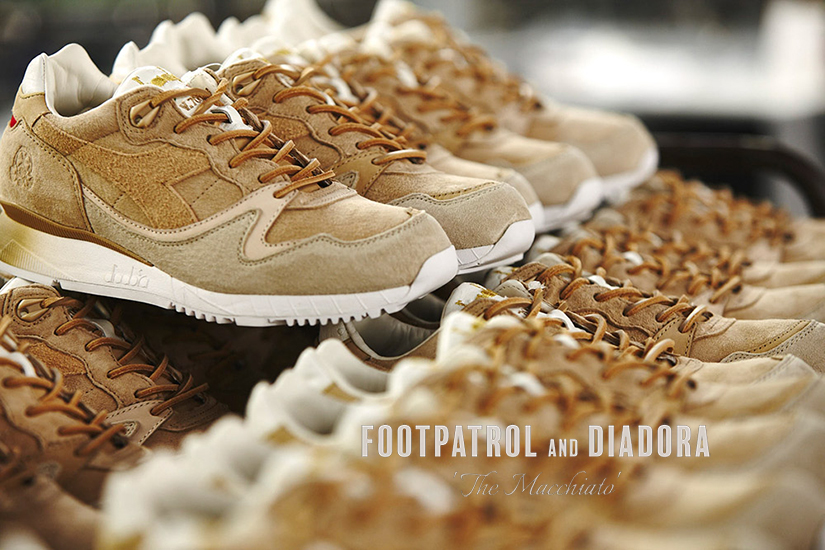 Footpatrol , the famed London-based sneaker shop present their next high-quality collab sneaker, this time with Didaora, inspired by the world-famous Italian coffee.Footpatrol will offer the V7000 in creamy "Macchiato" colorways, which you can preview here in this short film featuring a trip to Italy to talk with coffee, pizza, and sneaker experts.

Footpatrol celebrates the rich history of the Italian region of Veneto's coffee habits with their latest Diadora collaborative effort. The Footpatrol Diadora Machiatto takes the pride of handmade manufacturing to heart through coffee-inspired takes on the retro running Diadora V7000 model with luxurious details.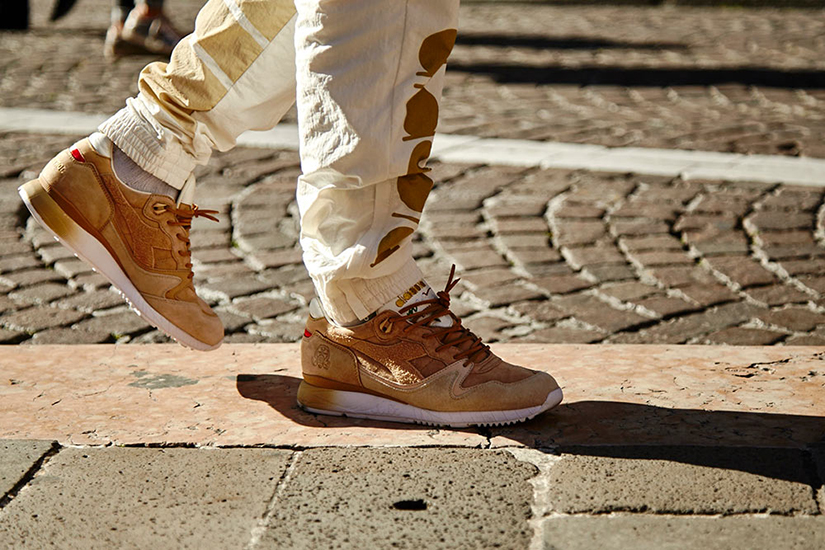 The premium graded, Macchiato inspired V.7000FP is colored in a rich beige pigskin nubuck upper with pebble and sand colored overlays. The Diadora symbol on the medial and lateral panels is presented in the rich beige in a premium hairy suede material.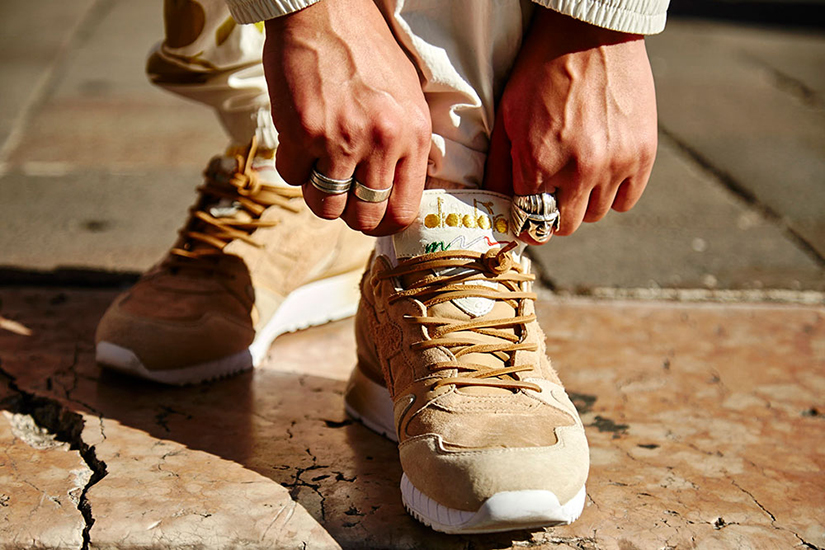 Reminiscent of the white foam cloud that sits atop the coffee drink is the white ostrich-esque leather featured on the tongue and heel. The tongue is branded with an embroidered metallic gold Diadora logo and the shoe model number.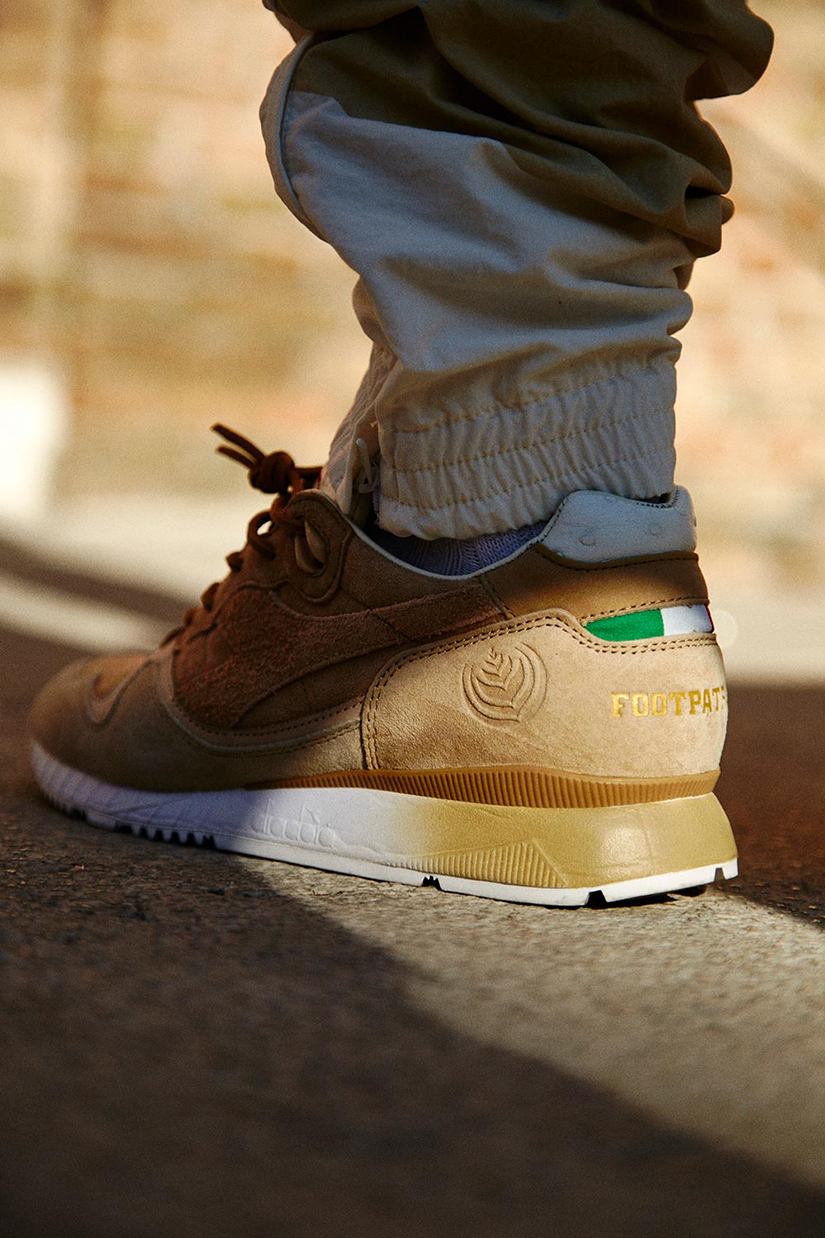 The Macchiato logo is debossed on the heel sitting alongside Footpatrol & Diadora branding debossed, printed in metallic gold. A snippet of the Italian flag can be seen in woven form above the heel branding.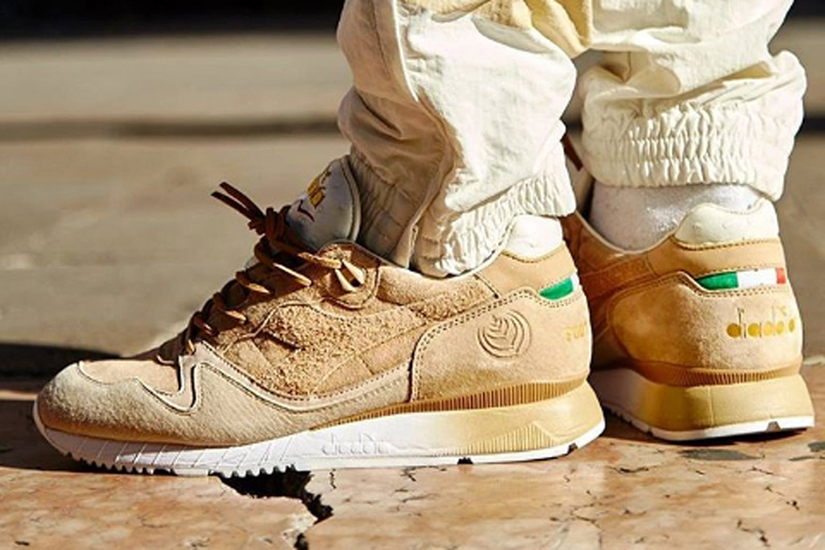 The footbed artwork takes inspiration from coffee packaging with a custom-designed coffee label etched into the pebbled colored leather in-sole. The Midsole features a gradient fade from beige to white. Final details to this premium silhouette include two sets of laces - flat white laces with gold aglets and raw leather laces.

Footpatrol X Diadora V.7000 ''Macchiato''
501.173040
Beige Chai Tea

Release Date: 30th of September, 2017 at limitEDitions Barcelona .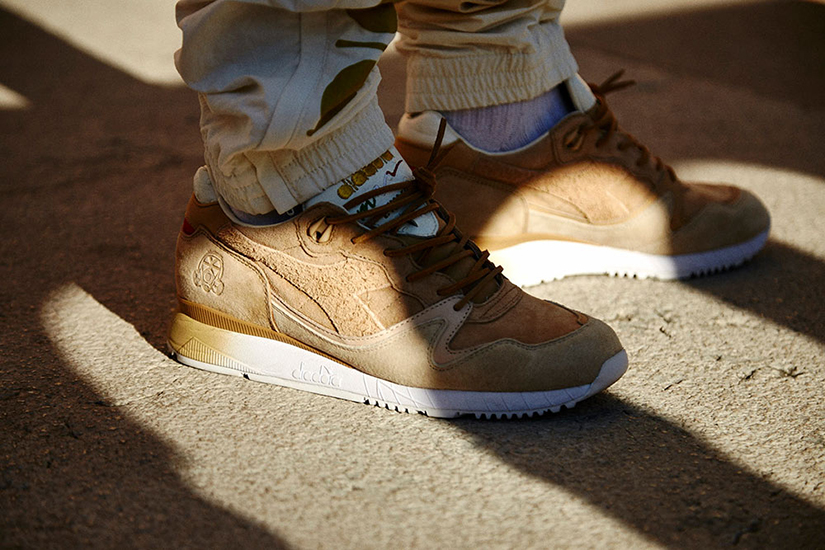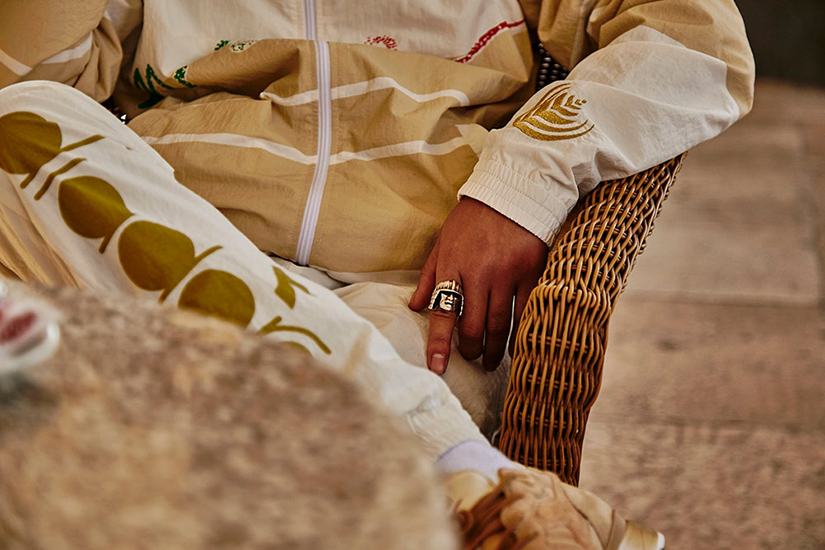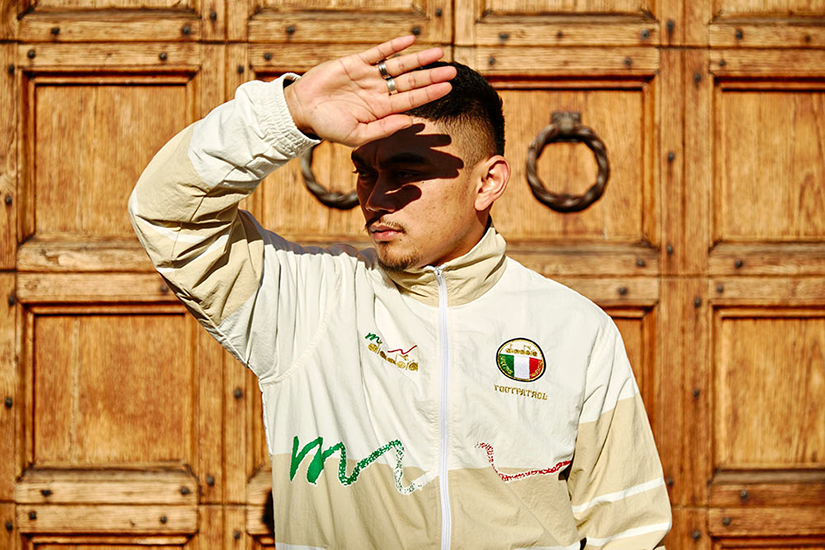 ADIDAS ORIGINALS BY MASTERMIND WORLD
29 . 09 . 17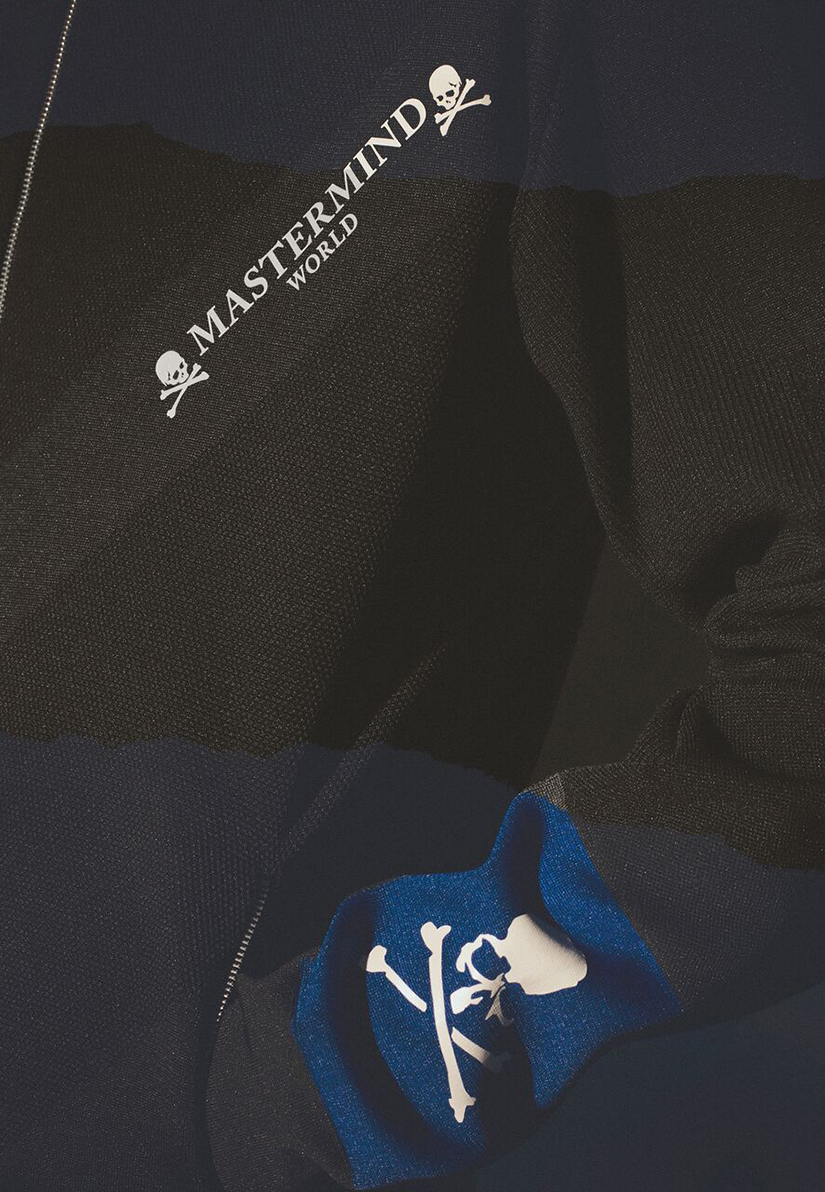 This season adidas Originals and Mastermind World have collaborated on a comprehensive collection of apparel and footwear, translating the iconic Japanese label's distinctive visual language into a striking, athletic context.

Focusing on the uncompromised, utilitarian ethos of adidas' '90s Equipment series, the collection presents a range of essential adidas silhouettes, elevated through the premium constructions and ornate details that underpin Mastermind World's creative vision.

In apparel, this manifests as a capsule of jersey, sweats and outerwear pieces.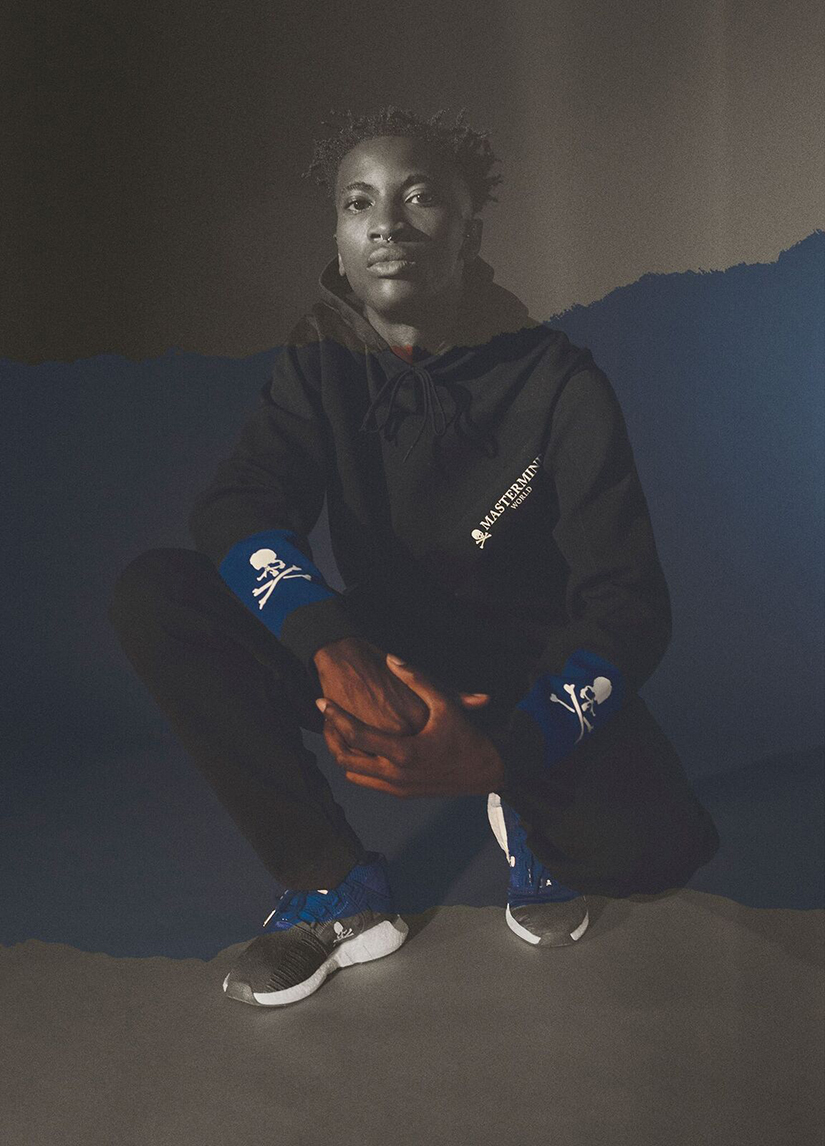 An blacked-out palette with mixed textures and understated contrast blue panels runs across the range, branded through mixed texture engineered knit EQT 3-stripes details and Mastermind World skull & crossbone branding. Progressive panel constructions and luxury details complete the picture, finished with reflective details, D-ring hardware touches and EQT-branded printed labels.

adidas Mastermind World Hoodie
CG0753
BLACK

adidas Mastermind World Track Top
CG0752
BLACK

adidas Mastermind World Track Pants
CG0755
BLACK

adidas Mastermind World SSL Tee
CG0755
BLACK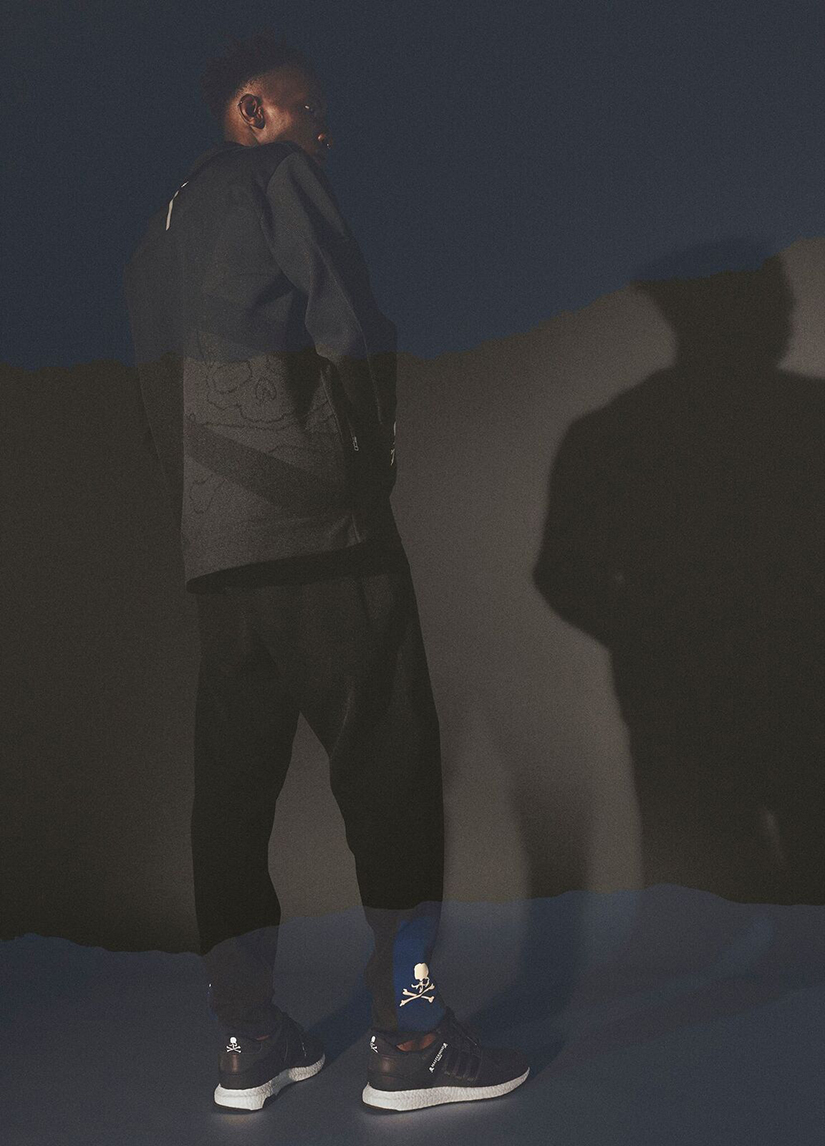 Footwear then applies the same philosophy to two of the EQT series' most progressive silhouettes. First up, the BOOST-upgraded EQT Support Ultra steps out in a premium leather and mesh materialway, placed atop a contrast white BOOST midsole. White laces and an EQT tongue label complete the picture, finished with Mastermind World branding on the lateral ankle.

adidas EQT Ultra x Mastermind World
CQ1826
CBLACK/CBLACK/FTWWHT

adidas EQT Ultra x Mastermind World
CQ1827
MYSINK/MYSINK/FTWWHT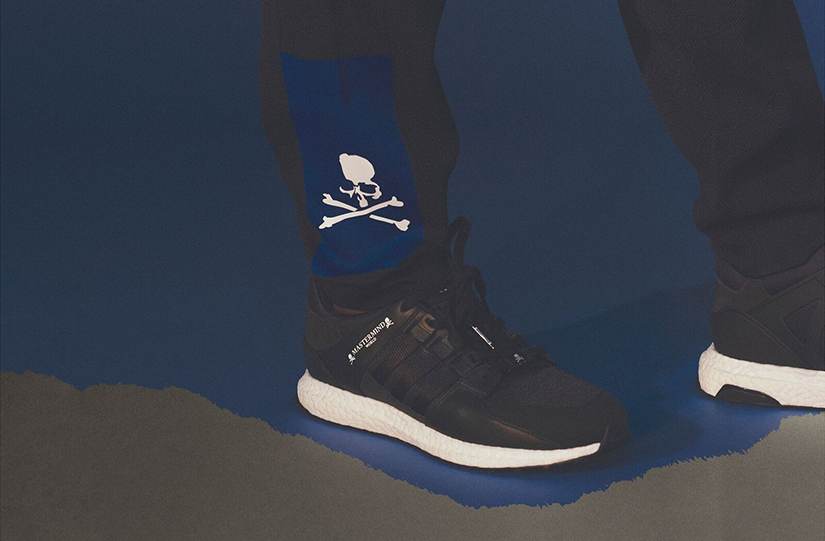 Accompanying the EQT Support Ultra, the EQT Support 93/17 continues the story, reconfiguring the futuristic EQT model with a blacked-out stretch-textile and breathable mesh construction, bolstered by high-end details. Minimal branding in the form of a skull & crossbone lace-lock rounds off the release.

adidas EQT Support 93/17 x Mastermind World
CQ1824
BLACK / CORE BLACK / WHITE

adidas EQT Support 93/17 x Mastermind World
CQ1825
MYSTERY INK/ MYSTERY INK/ FTWR WHITE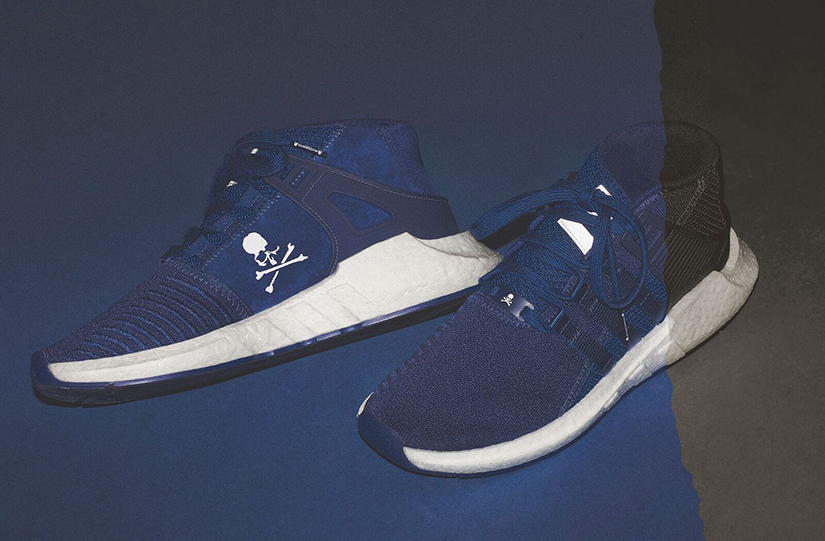 Both the EQT Support Ultra and EQT Support 93/17 will release in tonal Black and Mystery Ink colorways with contrast white details, combining with the apparel offer to create a premium sportswear collection informed by the enduring and inimitable aesthetic of Mastermind World.

The adidas Originals x Mastermind World Collection will be launching at limitEDitions on Friday 29th September 2017.
IN-STORE RELEASE ONLY & PRIORITY CUSTOMERS FIRST .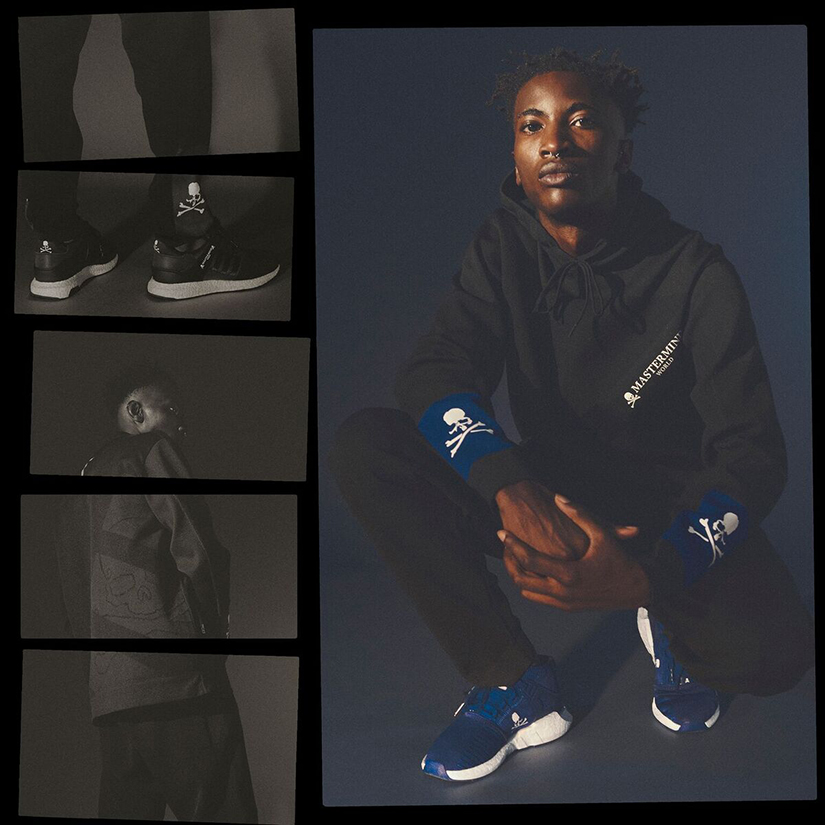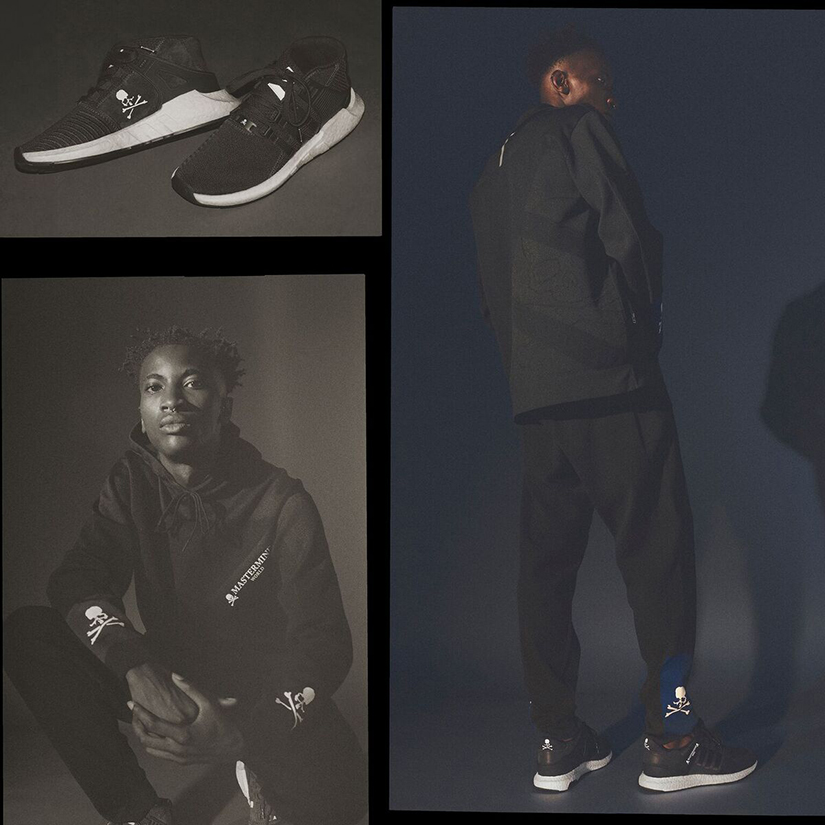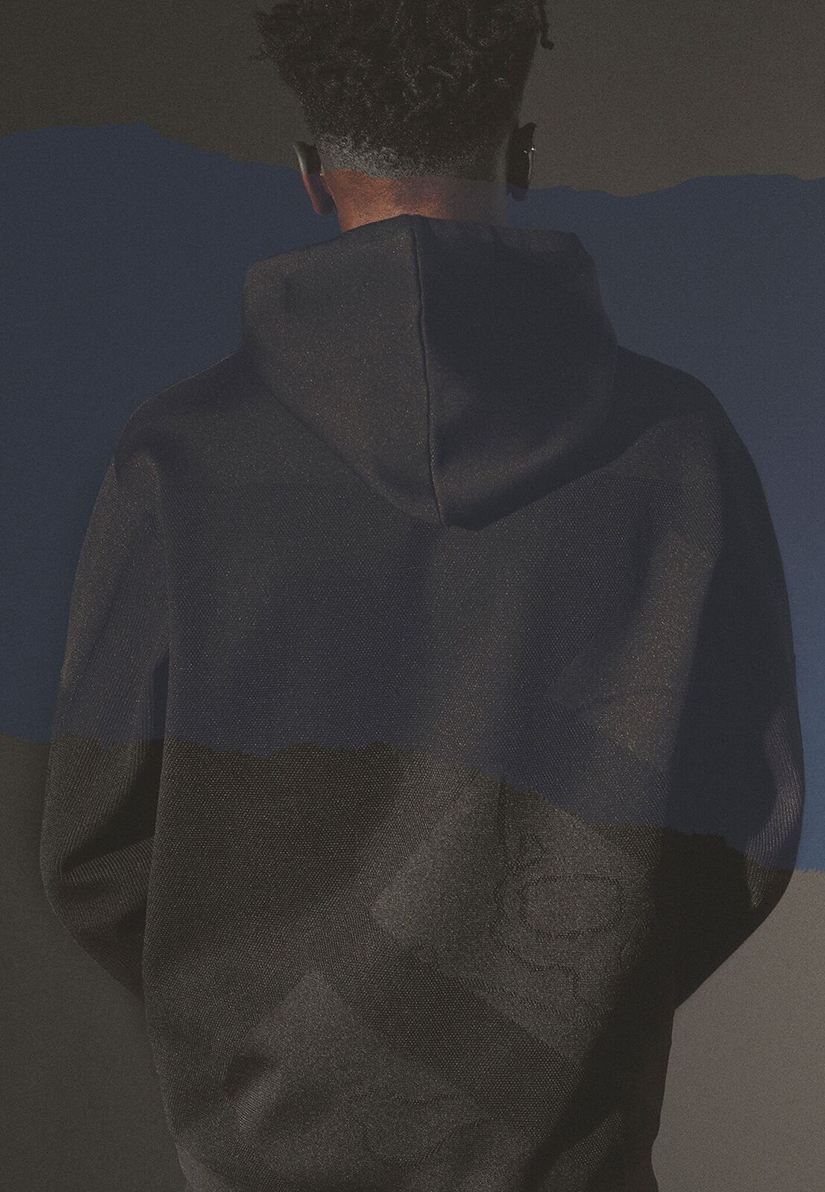 LIMITEDITIONS X DIADORA N9000 'CORREFOCS'
23 . 09 . 17
Correfocs are run during the Festival of La Mercè in Barcelona .

Saturday the 23rd of September 2017 :
http://lameva.barcelona.cat/merce/en/correfoc-de-la-merce-fire-run

La Mercè is the annual festival (festa major in Catalan) of the city of Barcelona in Catalonia. It has been an official city holiday since 1871, when the local government first organized a program of special activities to observe the Roman Catholic feast day of Our Lady of Mercy, La Mare de Déu de la Mercè in Catalan.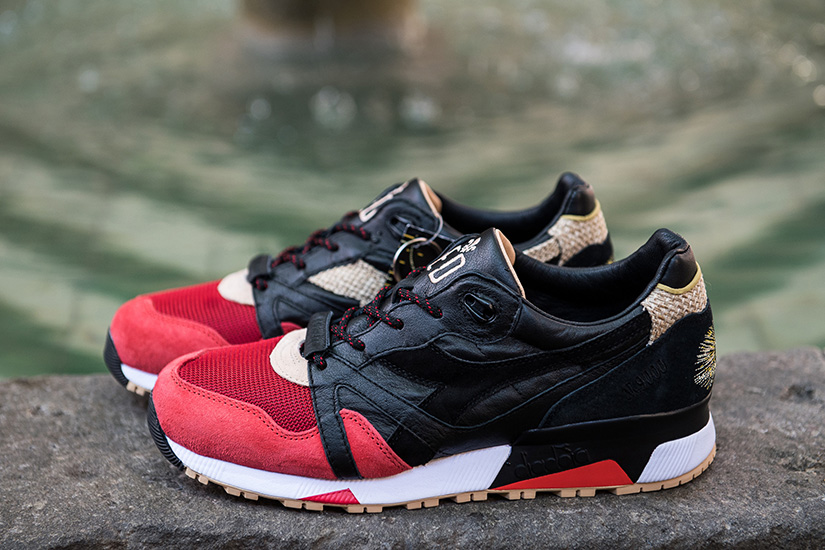 Some of the most important features of the festival were introduced in the year 1902, when parades included papier maché "giants" known as gegants i capgrossos and a popular dance from Empordà that was becoming popular throughout Catalonia: the Sardana. Introduced traditions are the annual Catalan Wine Fair, Castellers human towers procession ,a special Correfoc, a 10 km race and the pyro-musical, a display,featuring synchronized fireworks, water fountains and music conducted at the base of the Montjuïc mountain. The holiday has enjoyed immense local popularity ever since.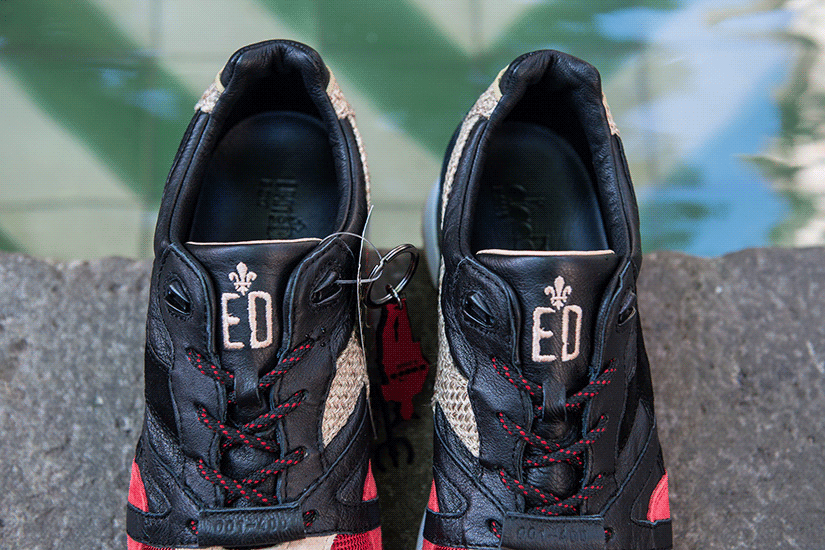 We invite you discover the unique correfoc tradition. You'll take a trip in Barcelona ,where you'll discover its customs and festivals. At nightfall, the traditional devils and bonfires await you.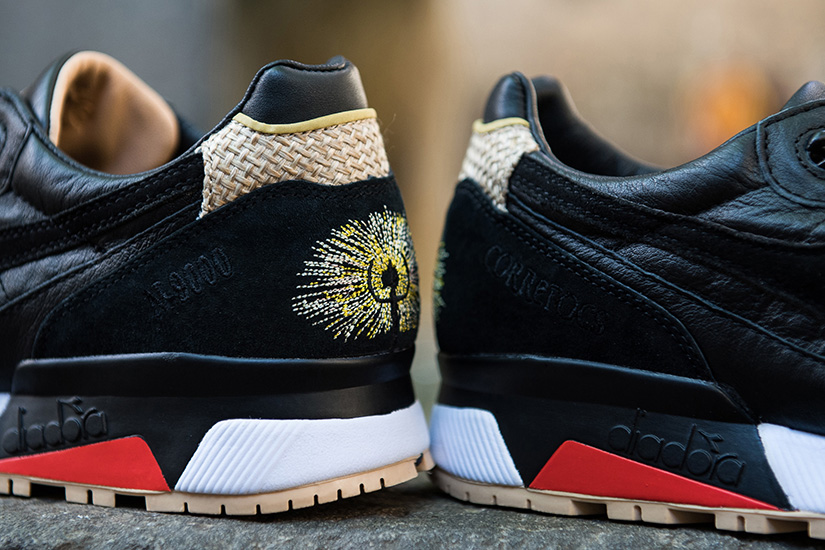 When you arrive here, you will be immersed in the atmosphere of an authentic festival full of honest exhibitions. You will hear the traditional instruments announce the arrival of the demons. Join the party, dance among the red and black cloaks, jump among the sparks, or watch the entertainment at some distance from the flames.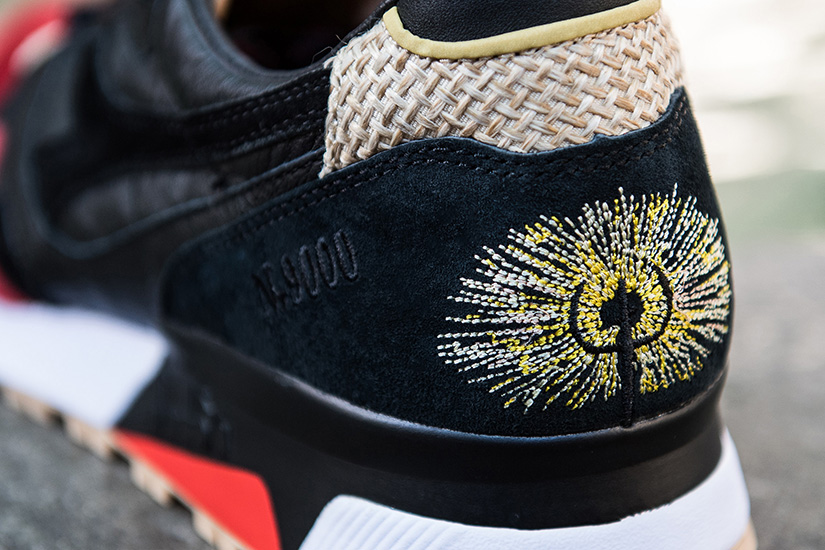 Enjoy a genuine night out and let the magic of the masks and energy of the devils sweep you away, while you know everything about the fireworks, costumes and origins of this centuries-old Catalan tradition. You'll get back from Barcelona with a unique memento and a great adventure to relate.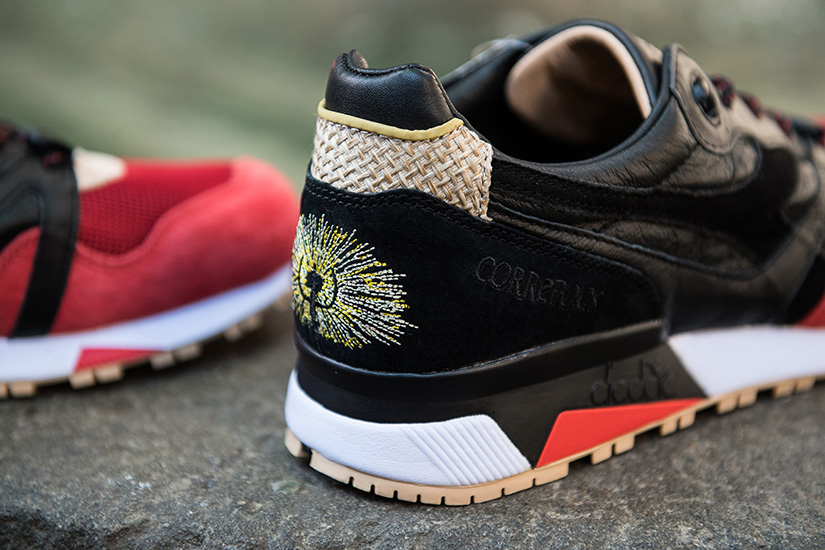 LimitEDitions x Diadora N9000 Correfocs will be show and reserve on Saturday the 23rd of September through a dedicated private launch event, upon invitation from the store and prior agreement, and a main online selected release in the following weeks.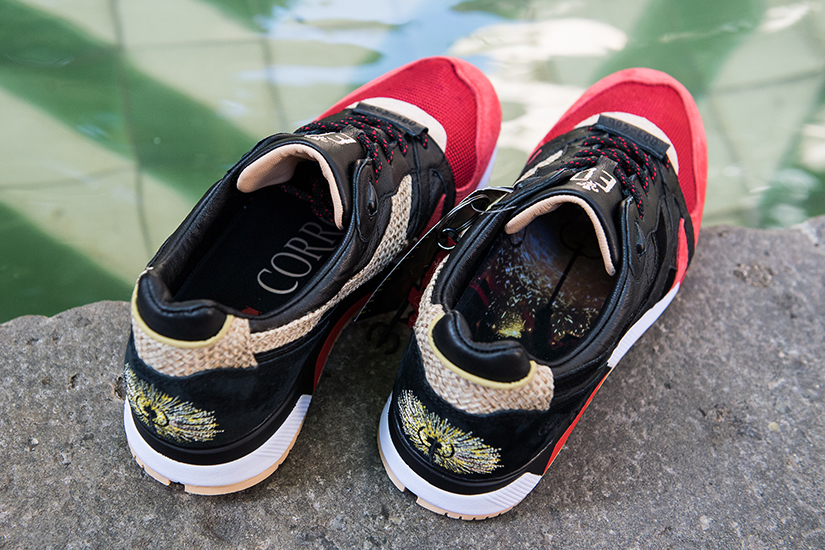 * PLEASE TAKE NOTE :
23/09 IS NOT GENERAL RELEASE - ONLY RESERVATIONS FOR APROVED AND PRIORITY CUSTOMERS WHO BOUGHT THE PREVIOUS N.9000 ´´CASTELLERS `` FROM US - PRIVATE INSTORE RELEASE WITH INVITATION ONLY.

WE OPEN NEW OPPORTUNITIES FOR THE BEST diadora COLLECTORS WORLDWIDE IN THE NEXT FEW WEEKS / VIA MAILING / ONLINE ....DON´T WORRY IF YOU ARE ONE OF THEM. STAY TUNED @LimitEDitions_Blog AND @diadora_talk

#limiteditionscorrefocs#limiteditions#diadoracorrefocs#correfocs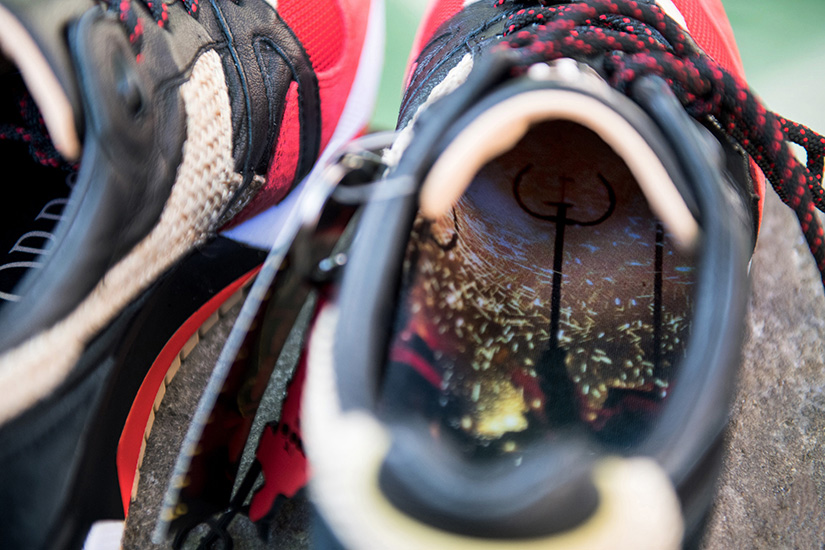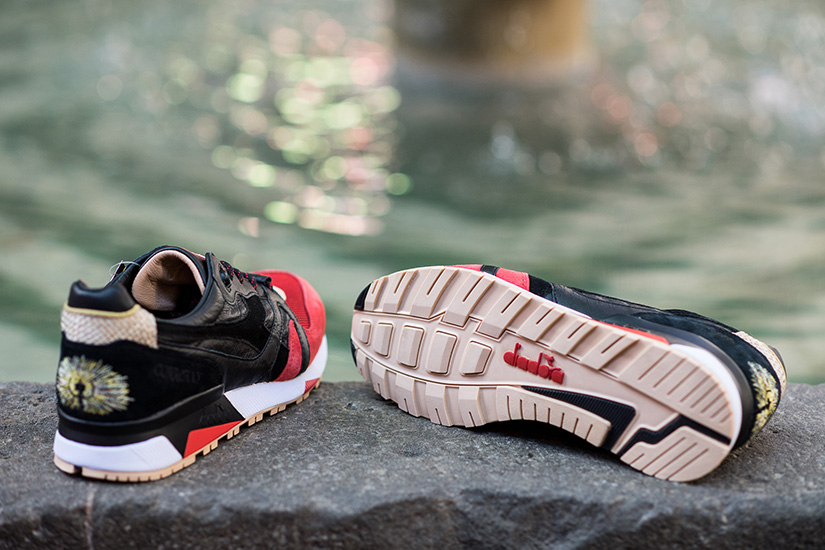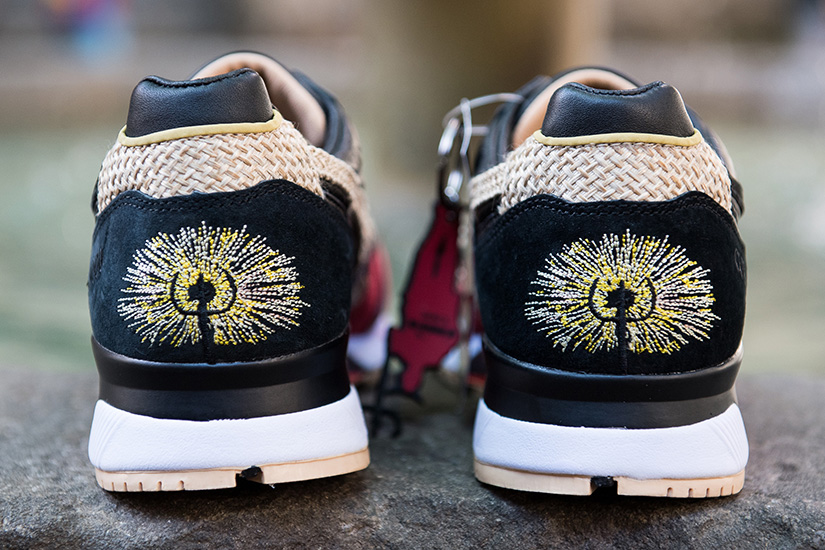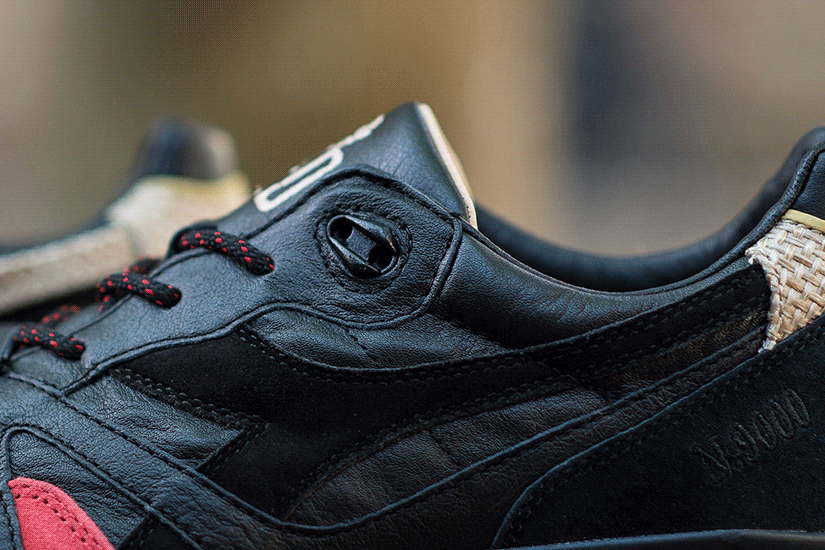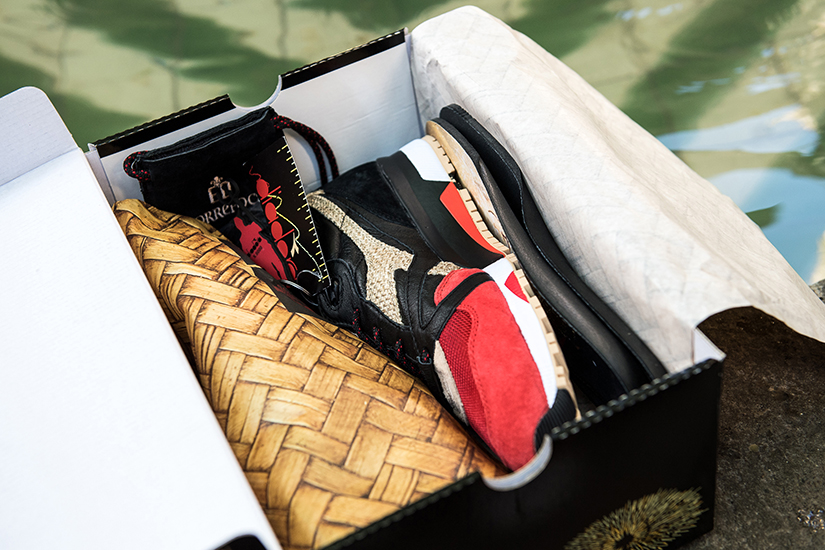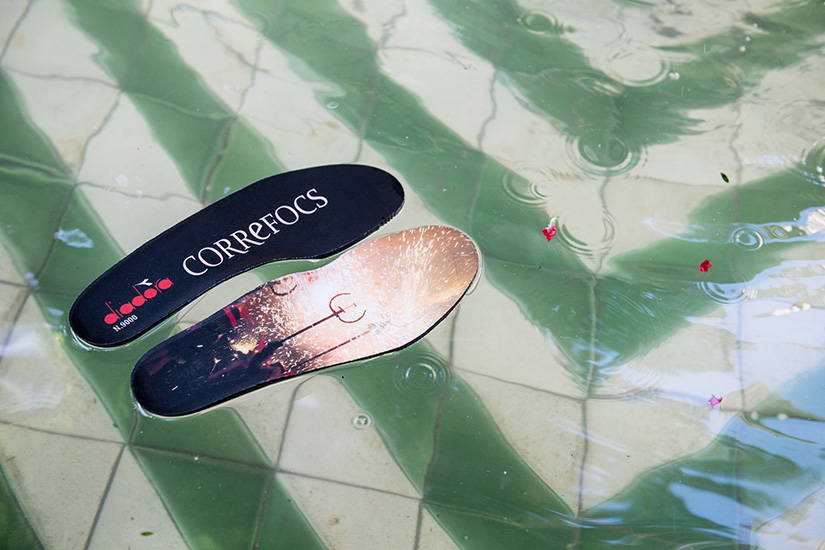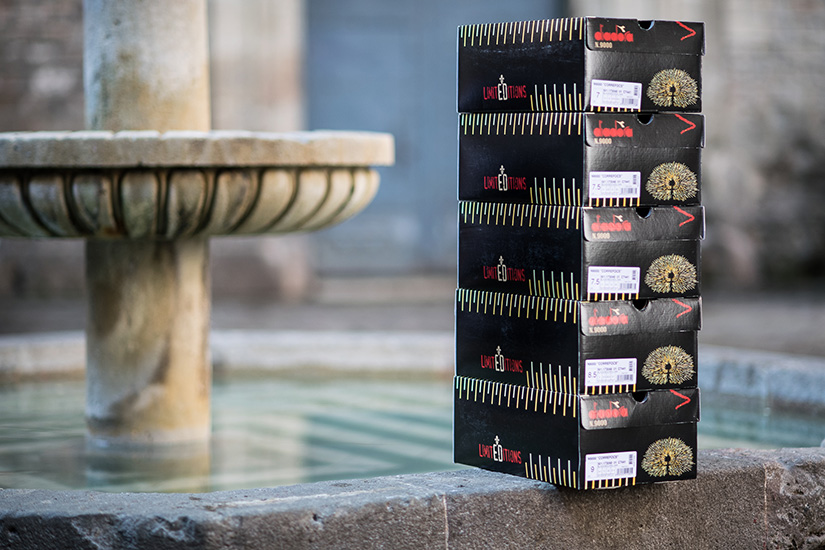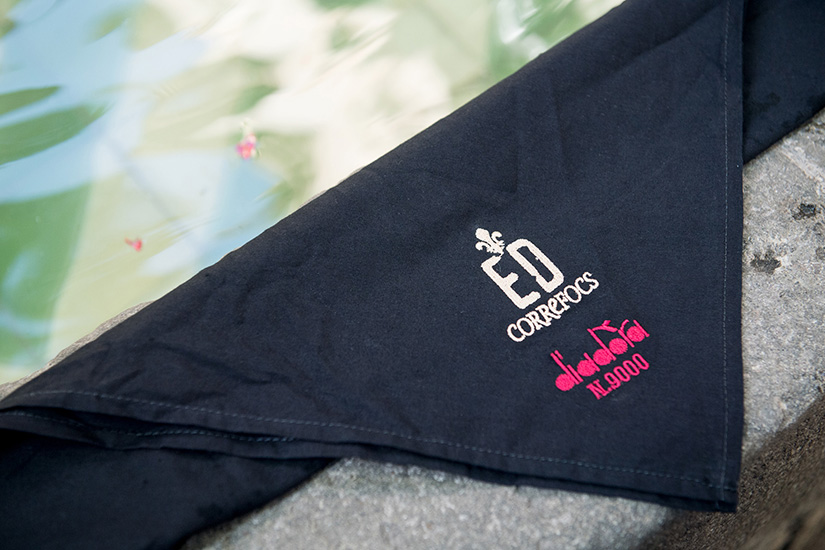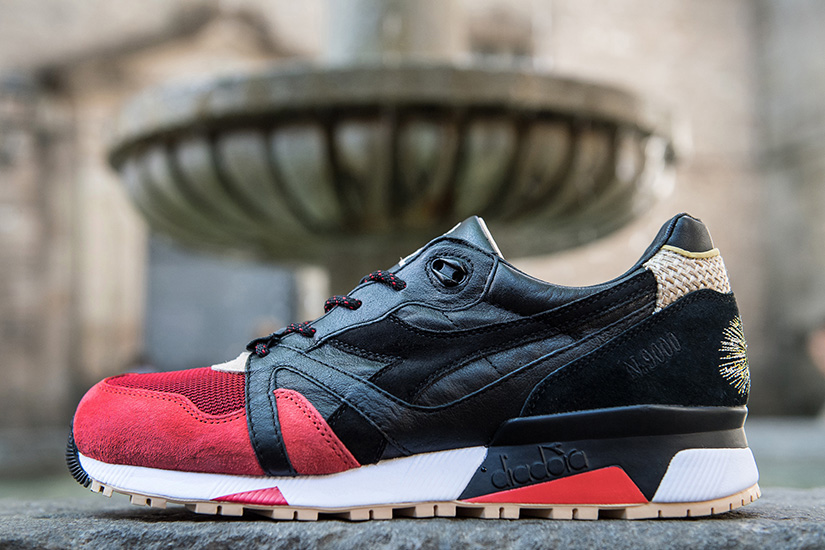 ANKOKU TOSHI JUTSU – ADIDAS CONSORTIUM X THE GOOD WILL OUT – NMD CS1 PK
LAUNCHING 23RD SEPTEMBER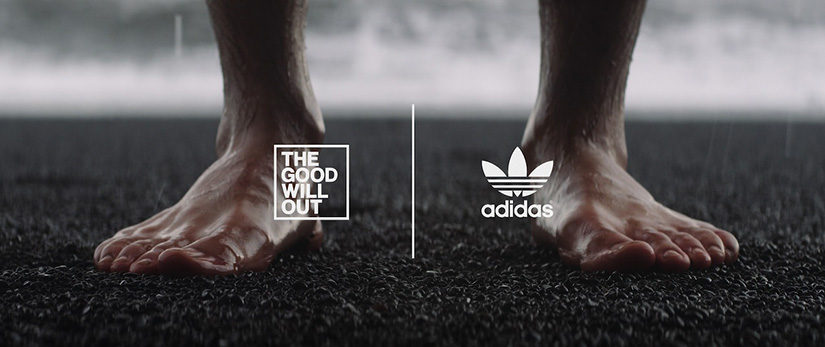 Once upon a time there was an old village called Nyökö. It was surrounded by six beautiful mountains, which were entirely covered into warm, glistening sunlight during daytime. None of the citizens ever experienced the world behind the mountains…

www.ankoku-toshi-jutsu.com
adidas Consortium partners with Cologne sneaker store The Good Will Out to deliver a stealthy, monochrome NMD CS1. Opened in 2007, The Good Will Out has spent a decade building its reputation and is today considered among the finest sneaker stores in Europe.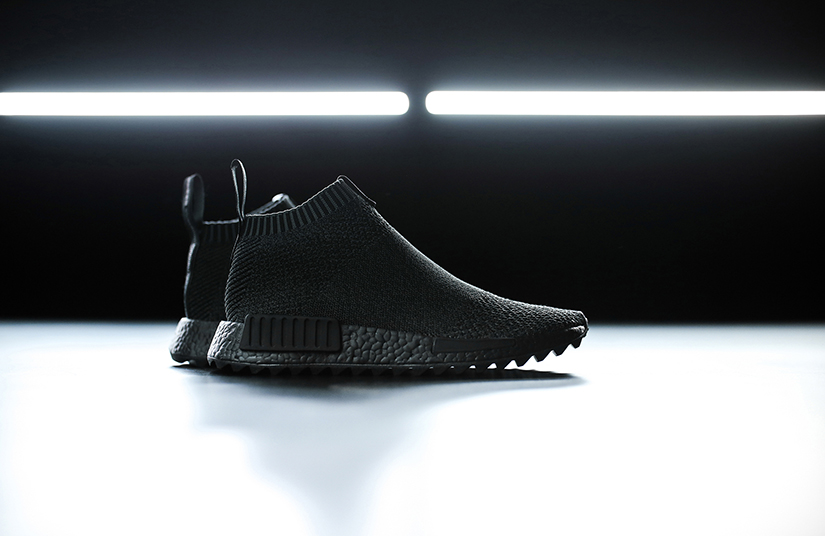 Some collaborative partners look to their local areas for inspiration, others pick bright, eye-catching colorways, The Good Will Out has done the complete opposite and – together with adidas Consortium – delivers a blacked out NMD CS1 inspired by Shinobi – the male ninjas of feudal Japan.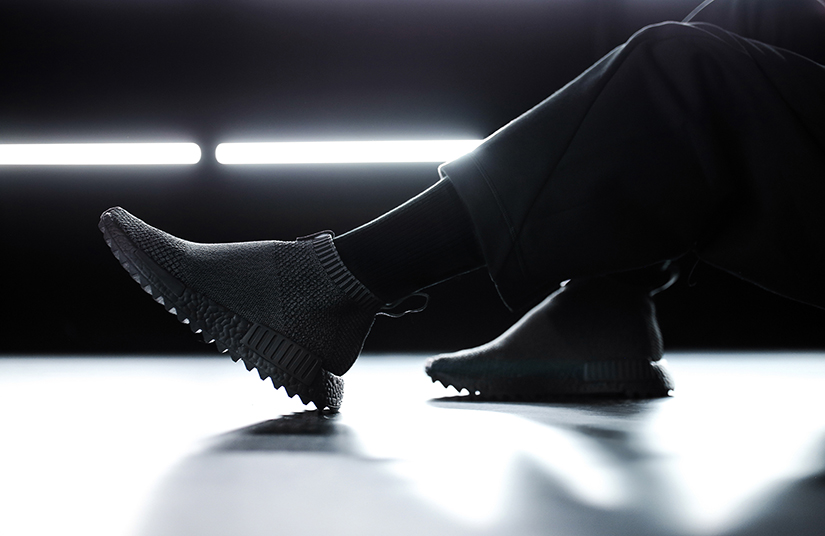 Shinobi were often tasked with espionage or assassination and "Ankoku Toshi Jutsu" is their legendary technique which allowed them to see in complete darkness. It would take years to master and required the Shinobi to "see" with their other senses. As well as navigating in the darkness, the Shinobi would have to be enveloped into it, themselves. They moved through the night surreptitiously cloaked in a black garb.

In a contemporary homage to the covert agents of feudal Japan, the NMD CS1 arrives in full-on stealth mode. The upper is constructed from three interconnected Primeknit patterns, all in a single shade of black but with subtly-altering textures. The model's BOOST™ midsole provides the wearer with further support and cushioning. It is complemented by a rippled outsole which adds extra grip and gives the NMD a tough appearance.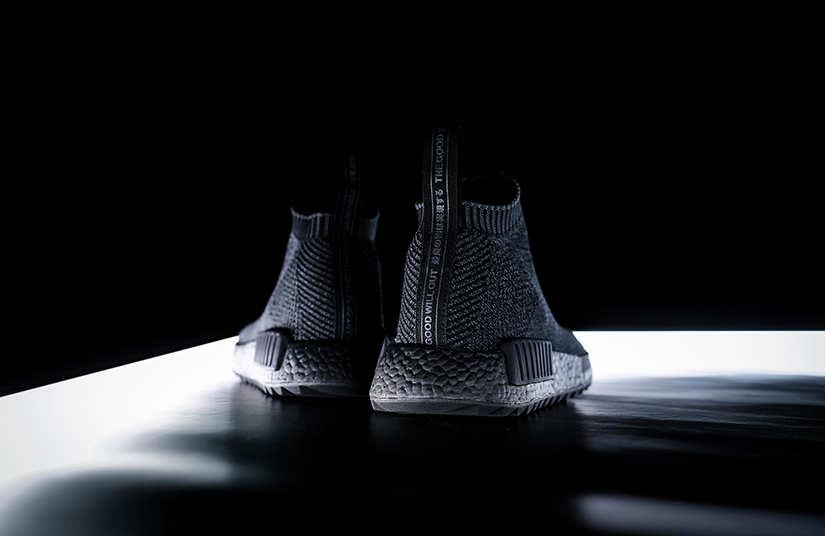 The Good Will Out picked a theme for its interpretation of the NMD CS1 that couldn't fit any better. It suits the current trend of exploring the use of functional apparel and footwear in urban environments. This all black NMD CS1 is yet another striking execution of an already iconic silhouette.

The adidas Consortium x The Good Will Out – NMD CS1 PK "Ankoku Toshi Jutsu" will be available on September 23rd in limitEDitions store Barcelona .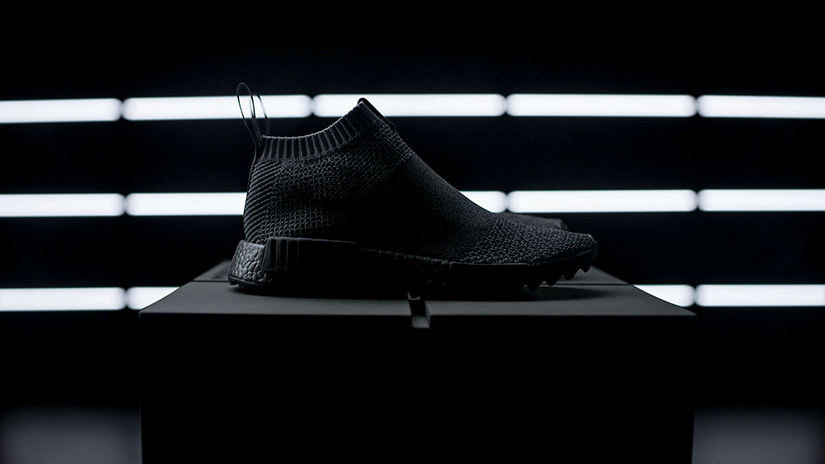 adidas Consortium NMD_CS1 PK x The Good Will Out
BB5994
CBLACK/CBLACK/CBLACK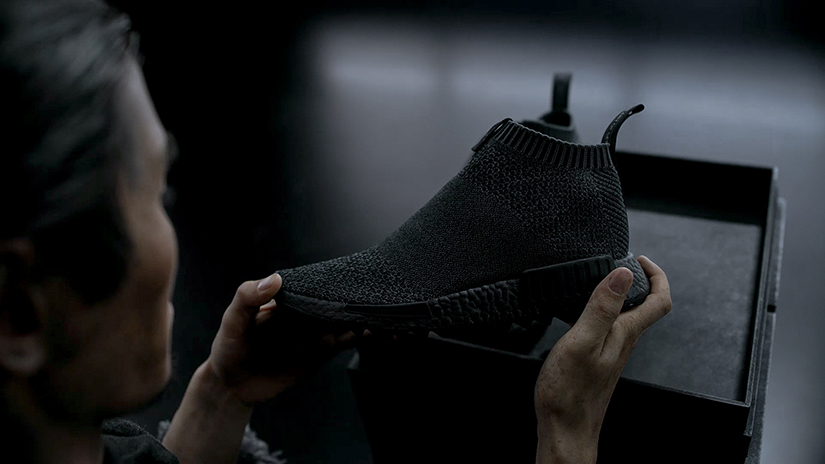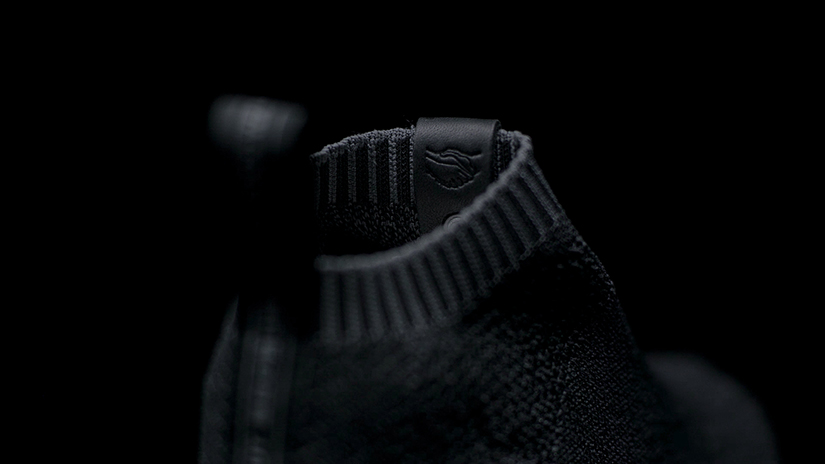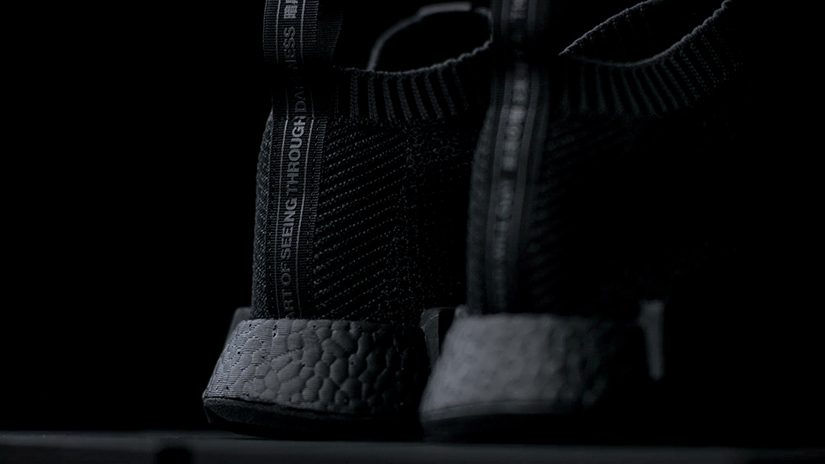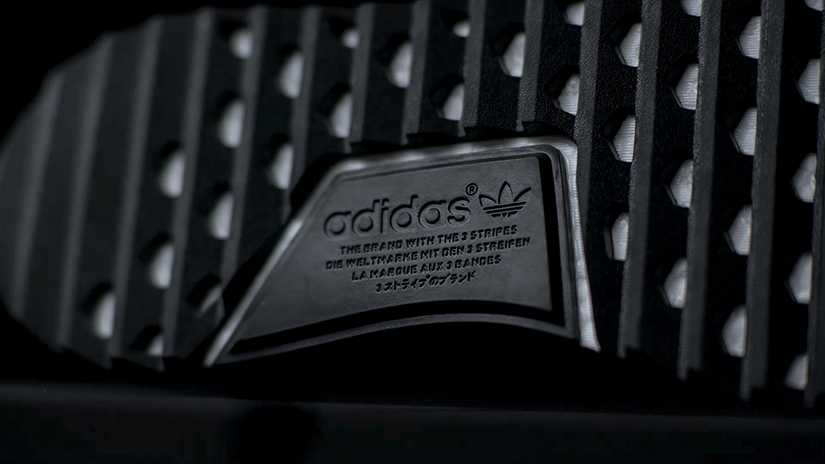 ADIDAS CONSORTIUM A//D PACK
21 . 09 . 17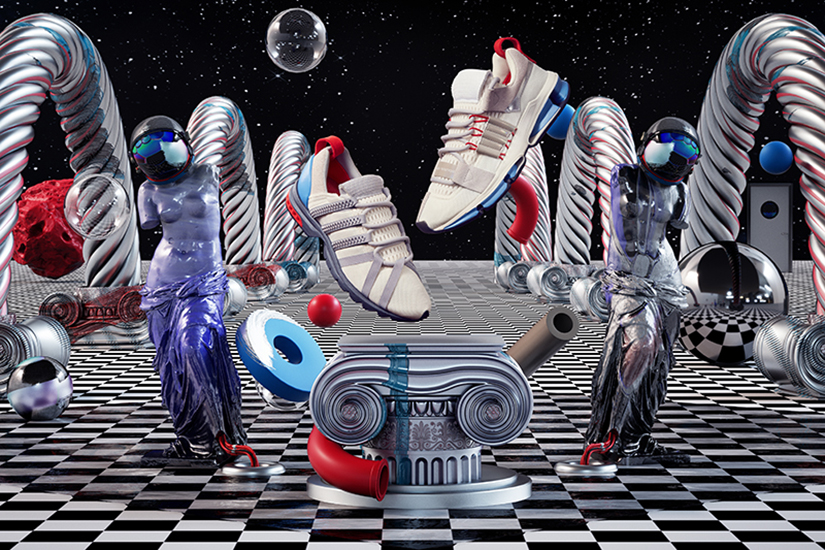 This season , adidas Originals steps into bold new territory with a project taken straight out of science-fiction — A//D.

Drawing from archive adidas designs from the early millennium, the A//D (adidas Parallel Dimension) series tells the story of the discovery of an alternate Universe following the appearance of a massive black-hole in outer space. Through a number of expeditions into the parallel dimension, researchers find that the two worlds are virtually identical, with the exception of minor aesthetic differences.

Investigations into two adidas footwear models from the early 2000s reveal striking disparities. Though the two silhouettes — the Twinstrike and Adistar Comp — retain their original tooling and are constructed from familiar materials of the time, their uppers mark a complete departure in style and aesthetic. As a result, their parallel iterations have been dubbed the Twinstrike a//d and Adistar Comp a//d.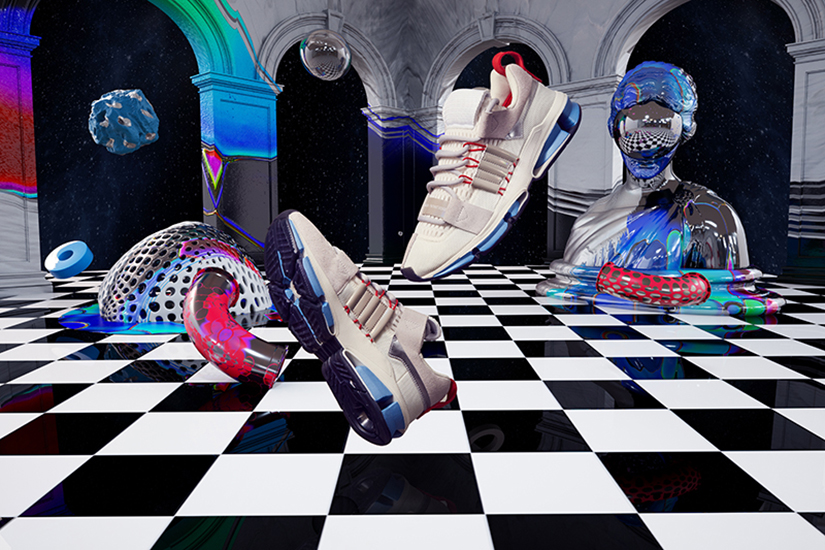 First up , the Twinstrike a//d presents a clear departure from the early 2000s runner's familiar aesthetic. Climacool mesh, premium suede, glossy leathers and reflective details are combined in a striking, futuristic design, finished with a complex ergonomic lacing system for optimum fit. Accompanying the Twinstrike a//d, the Adistar Comp a//d features a similar material construction of Climacool mesh and premium suede atop the original tooling of its namesake, whilst the shoe's lacing system is defined by webbing tape panels across the vamp and sides. The shoe's structural 3-stripes are distinguished by a geometric chain motif, supported by a contrast molded TPU heel cap with adidas trefoil branding. Both shoes feature a wealth of details alluding to the interdimensional explorations that led to their discovery – including a number that require closer inspection to uncover. What results is a disorienting exposition of 3-stripes history, told through the eyes of a world that was exactly the same, and yet somehow, totally different.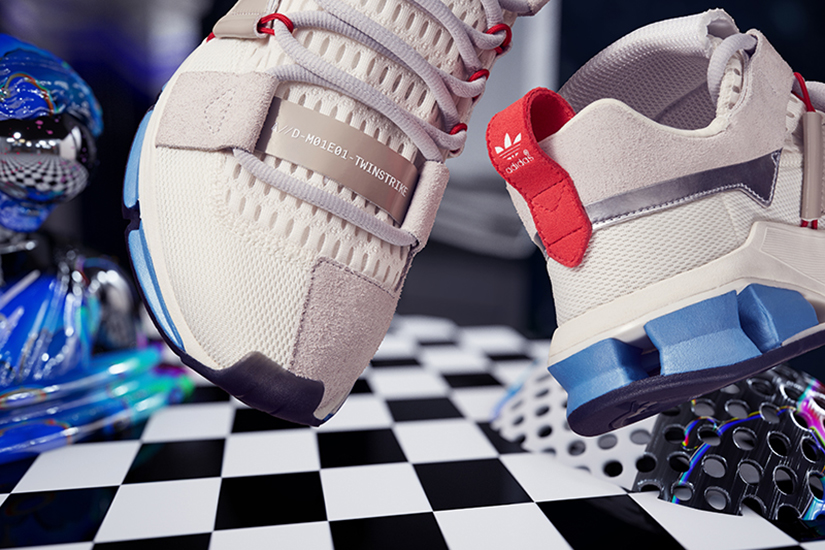 adidas Consortium Twinstrike A//D
BY9835
WHITE/OFF WHITE/CLEAR ONIX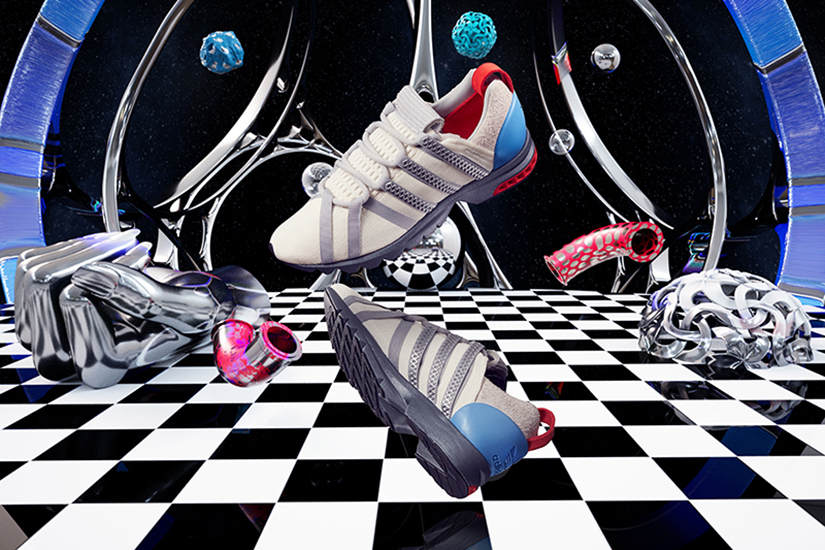 adidas Consortium Adistar Comp A//D
BY9836
CREAM WHITE/CHALK WHITE/CLEAR ONIX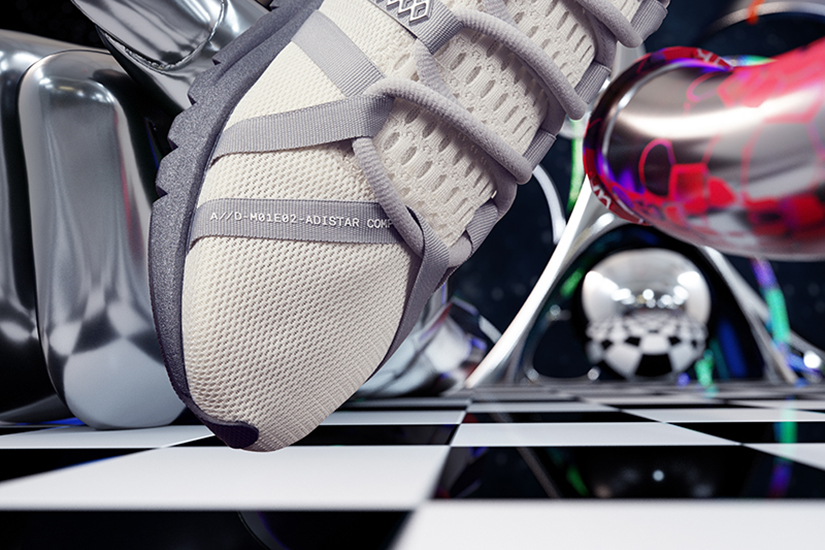 NIKE AIR MAX 97 OG X UNDEFEATED
LAUNCH: 21ST SEPTEMBER
INSTORE ONLY- PRIORITY CUSTOMERS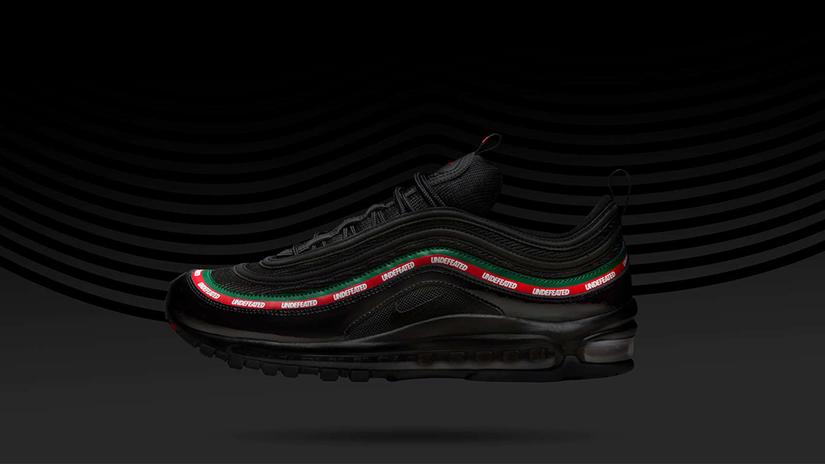 LA sneaker boutique Undefeated celebrates 15 years as a cultural influencer. To commemorate, the long-time Nike collaborator lovingly gives the "silver bullet" a fresh treatment—Black with hits of Speed Red—complete with their name across the patent mudguard.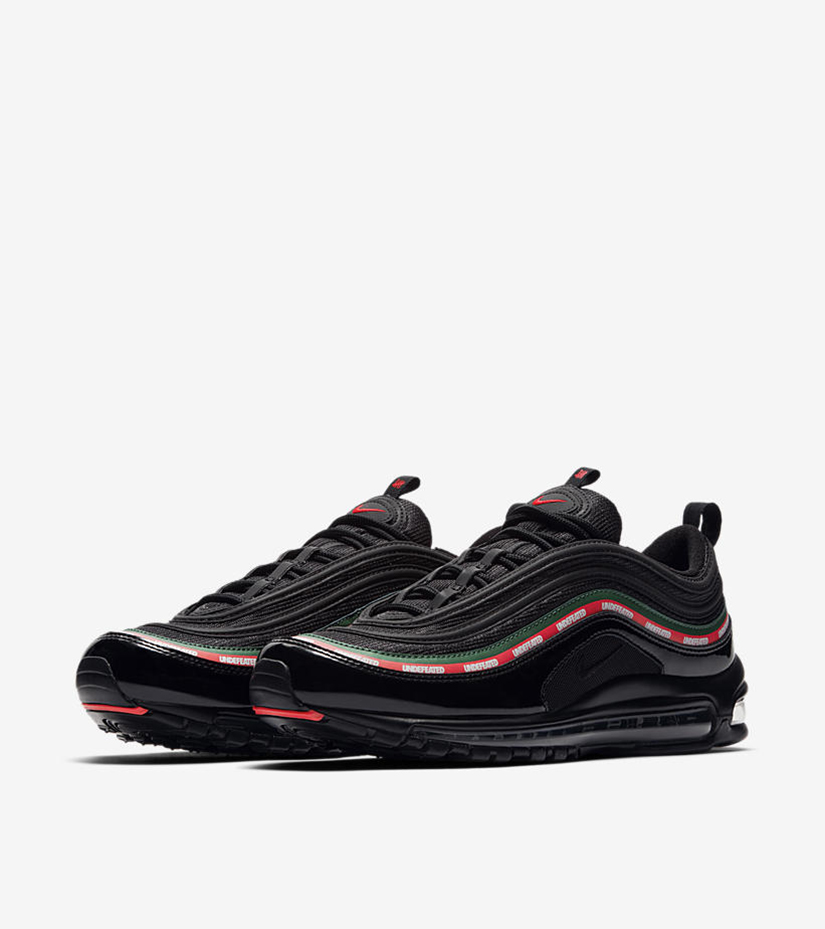 The UNDEFEATED 97s feature a matte black base, complemented with a patent leather mudguard which offers a sleek visual detail that doubles up as wipe-clean protection from the elements.

Red and green tracks encircle the shoe (rumoured to draw reference to the silhouettes close affiliation to Italy), with UNDEFEATED making clever use of logo placement across the red strip.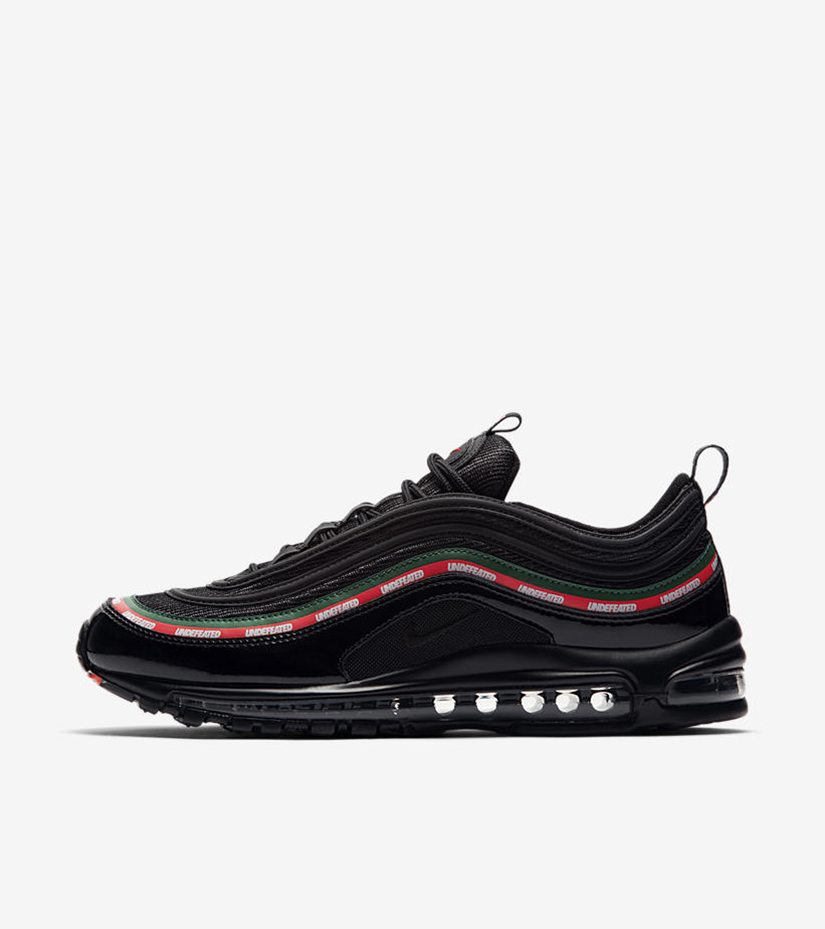 The soft nylon upper sits alongside a chunky padded tongue, offering supreme comfort and cushioning – standard specification on this internationally celebrated runner.

The Nike x UNDEFEATED 97s will be available at limitEDtions Barcelona - Launches on 21st September.

INSTORE ONLY- PRIORITY CUSTOMERS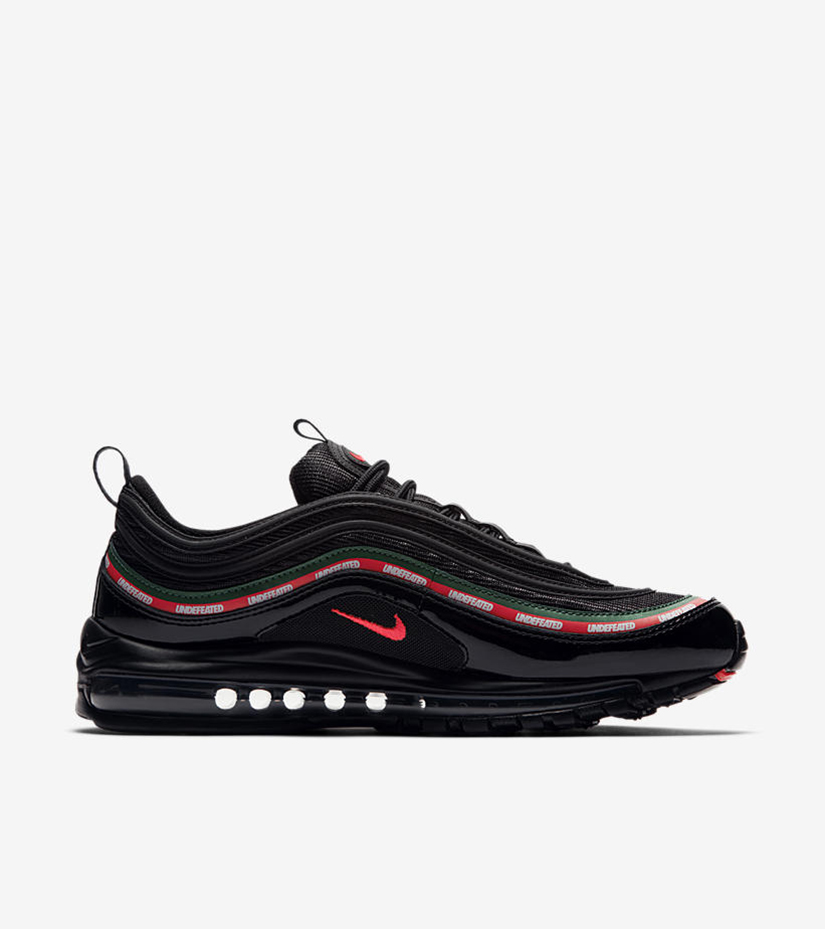 Nike Air Max 97 OG x Undefeated
AJ1986-001
BLACK/SPEED RED-GORGE GREEN-WHITE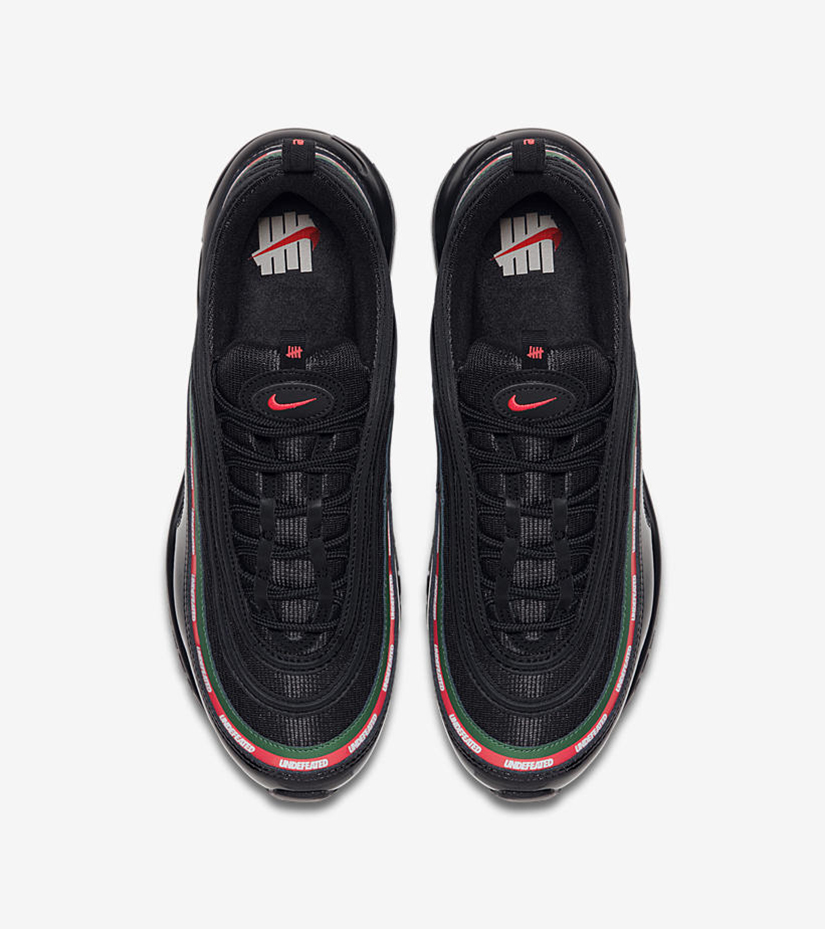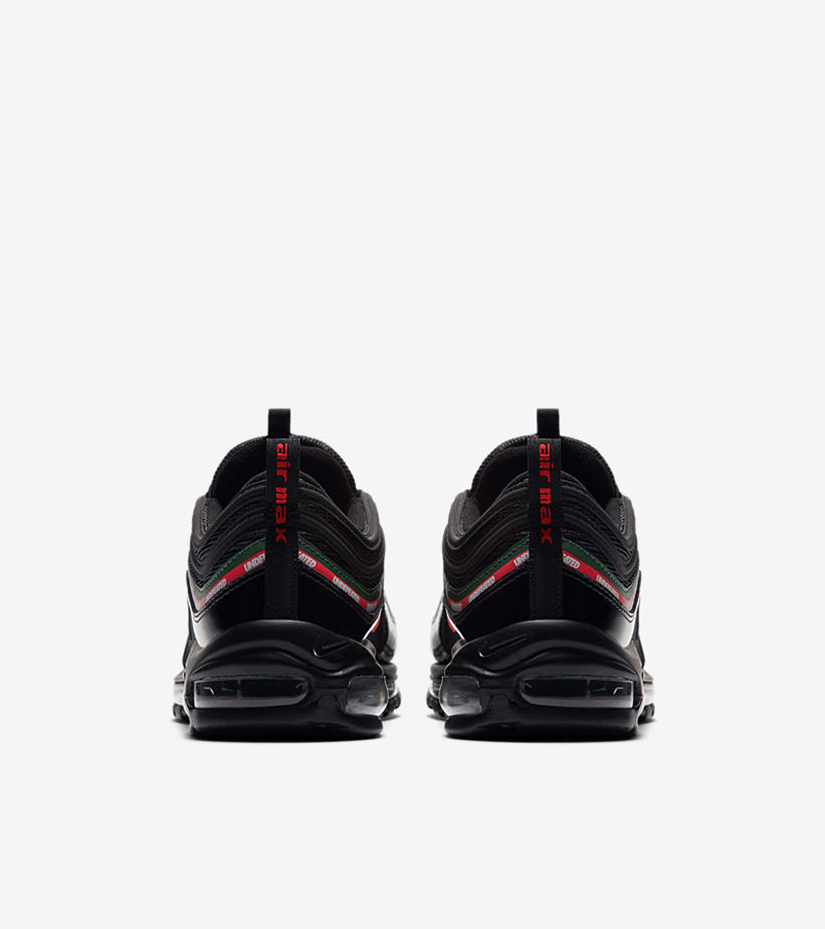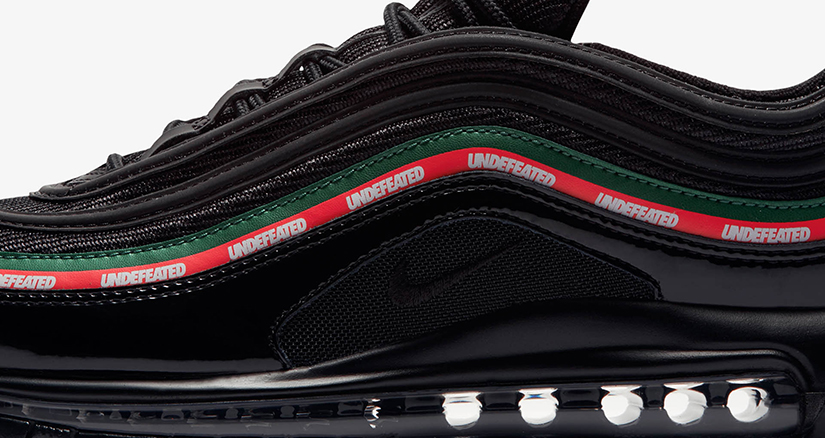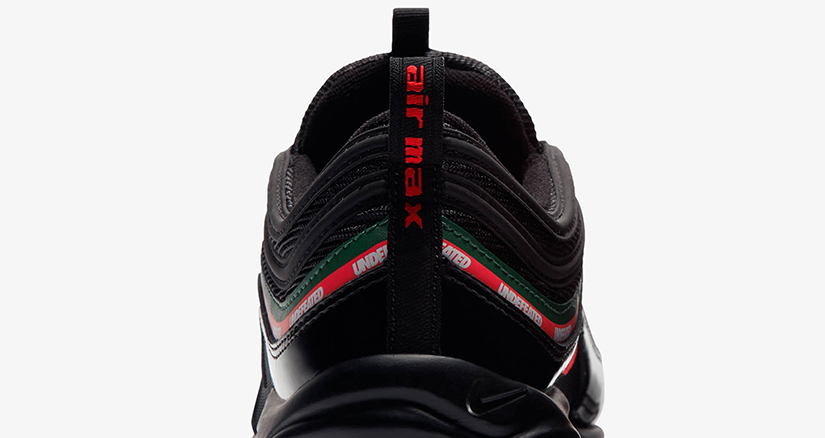 NIKELAB FLYKNIT TRAINER "CIRRUS"
21 . 09 . 17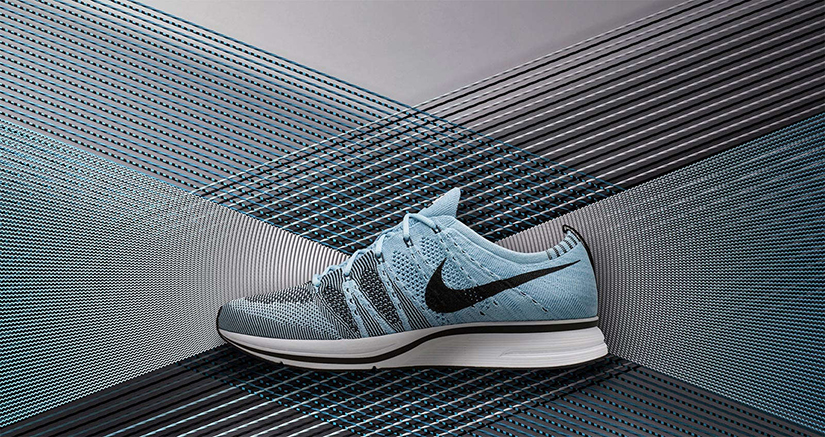 Returning to the Nike sneaker roster, the much-loved Flyknit Trainer arrives for Autumn 2017 in a cool 'Cirrus Blue' colourway.

Delivering responsive cushioning, a foot-hugging feel and an elevated everyday look, the sleek sneaker features ultra-light Flywire cables combine with Flyknit material for lock-down with breathability. Nike Zoom snaps back with every step.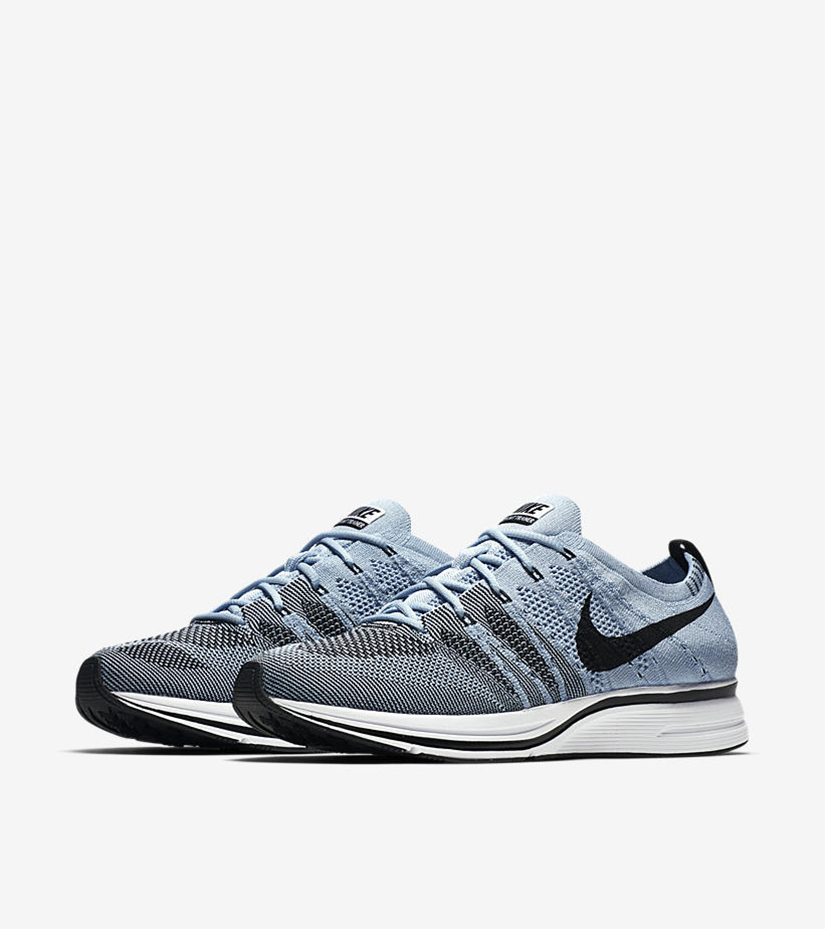 This understated Cirrus colorway, named for wispy white clouds against a blue sky, looks good no matter what the forecast is. All day, everyday, from the gym to the streets.

The Nike Flyknit Trainer 'Cirrus Blue' launches 21st September 2017 at limitEDitions Barcelona.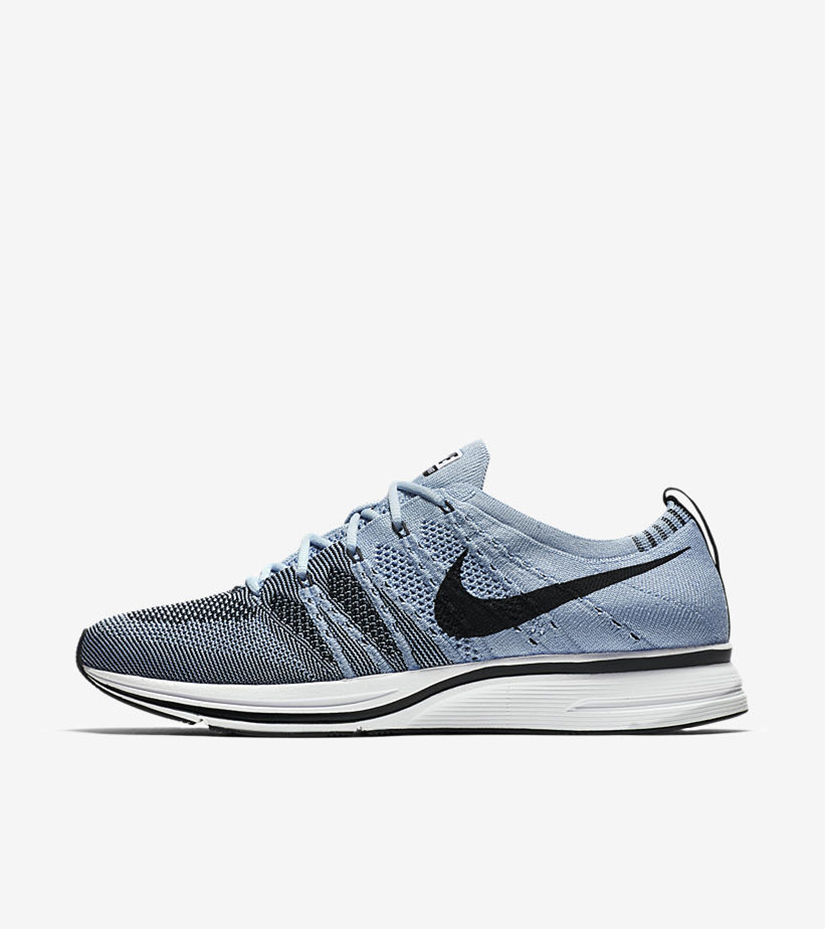 NikeLab Flyknit Trainer "Cirrus"
AH8396-400
CIRRUS BLUE/BLACK-WHITE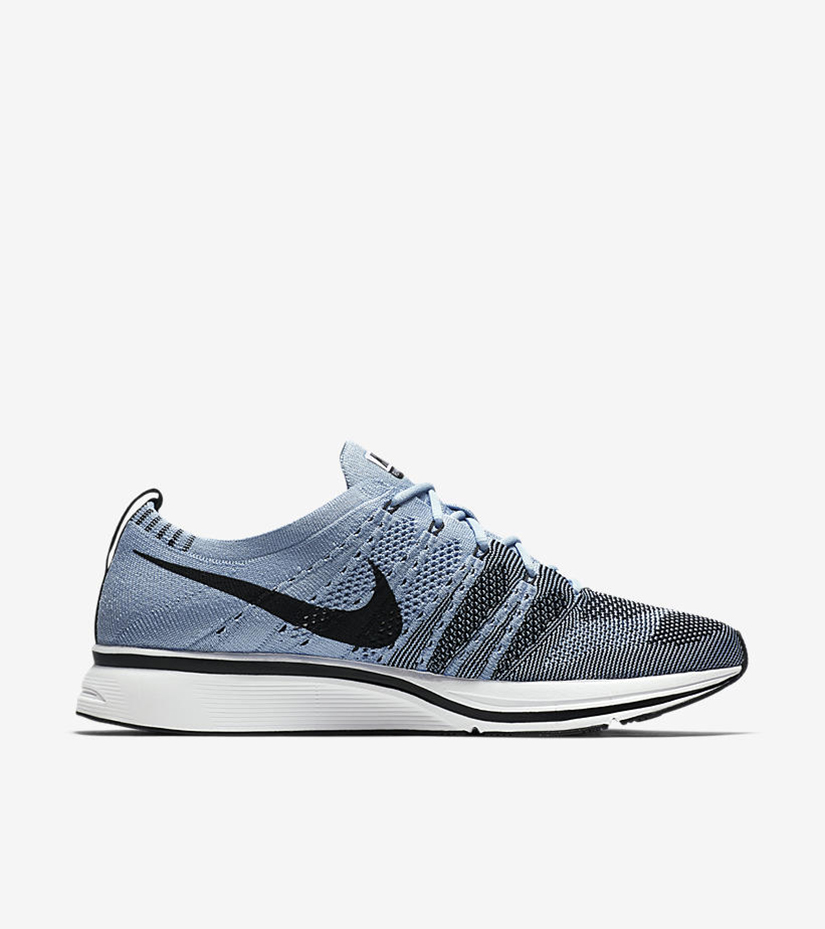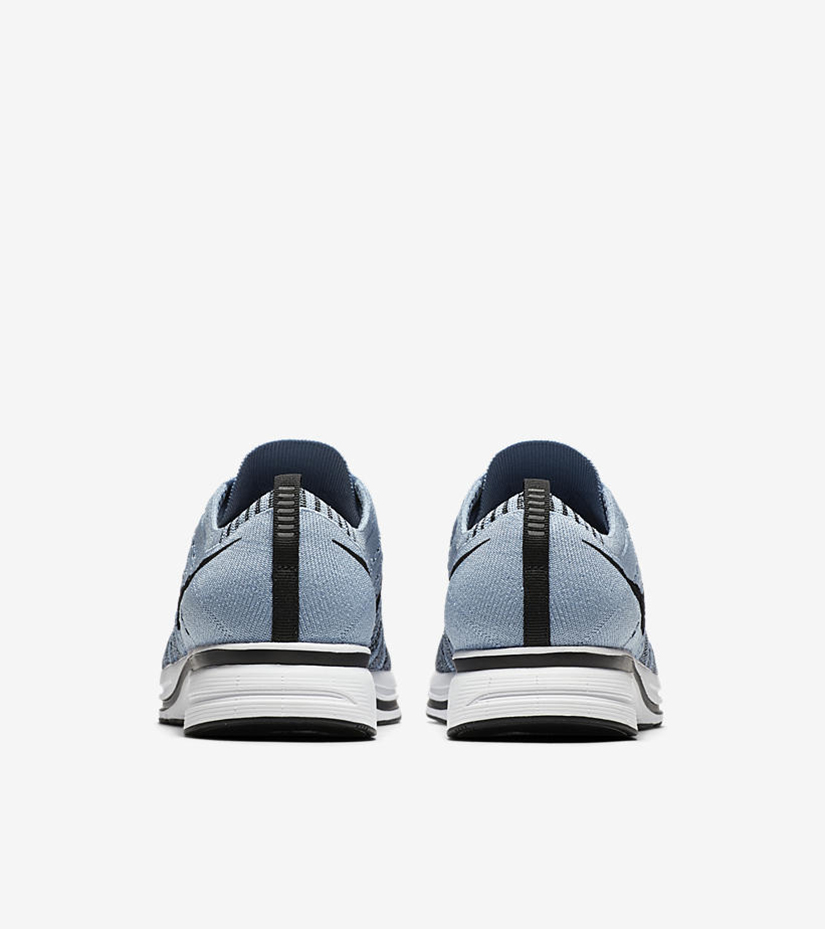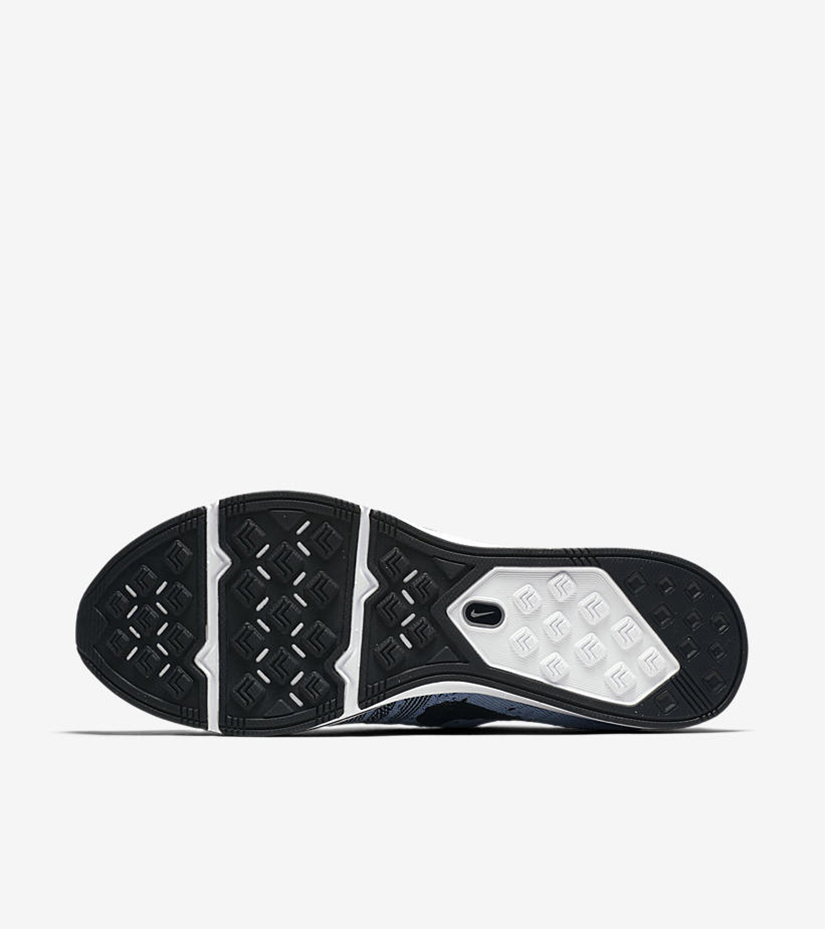 NIKE SF AF1 MID "DESERT OCHRE"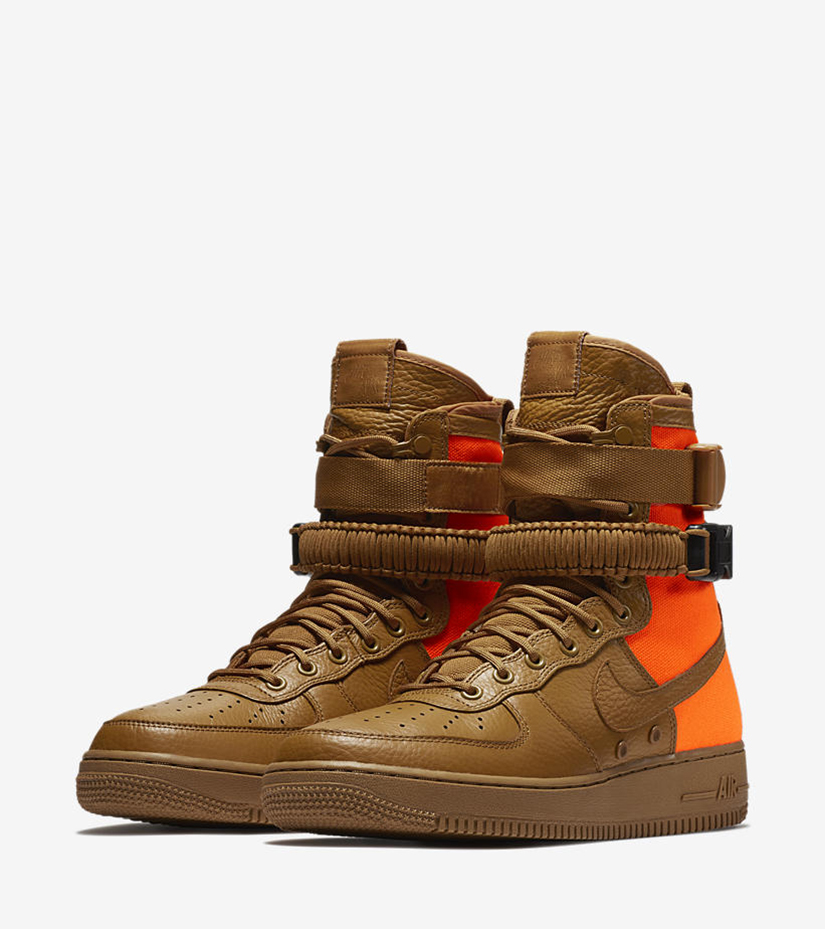 Inspired by the function-first approach of the SFB, the SF AF1 is a dramatic reinterpretation of the Air Force 1. It features a high-rise nylon collar, multi-purpose ankle straps, secret pockets and more, delivering options for utility and wear in any urban environment.

The latest colourway breaks rank with the neutral tones of previous ones, sporting Desert Ochre and Total Orange to stand out in force.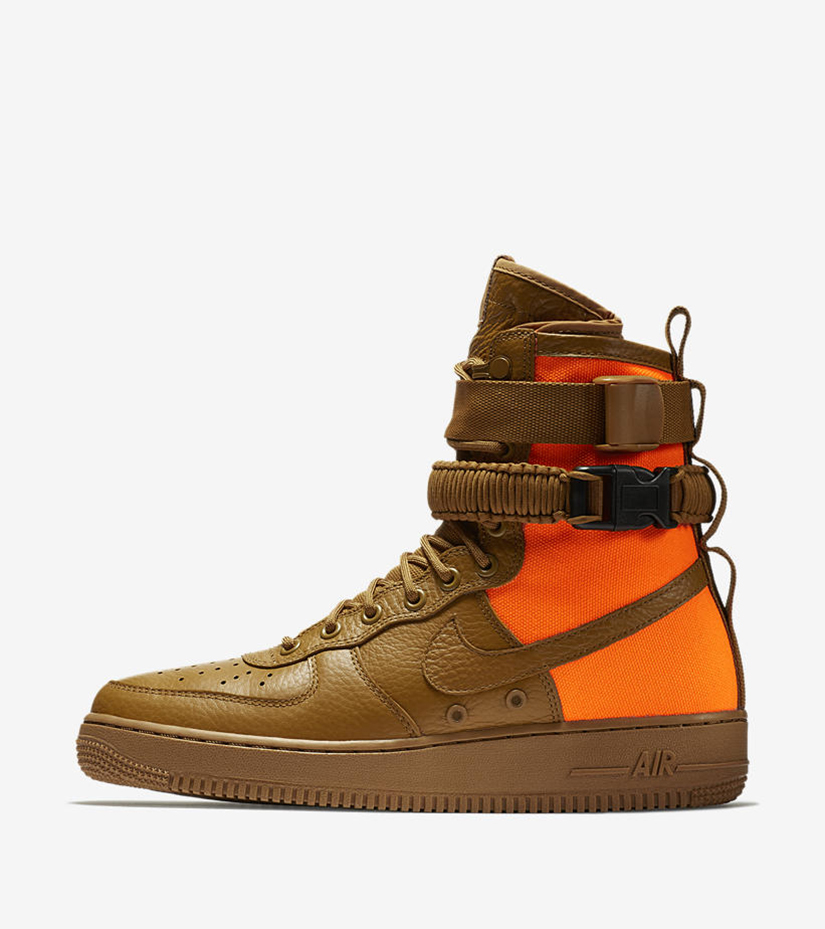 Nike SF AF1 Mid "Desert Ochre"
903270-778
DESERT OCHRE/DESERT OCHRE-TOTAL ORANGE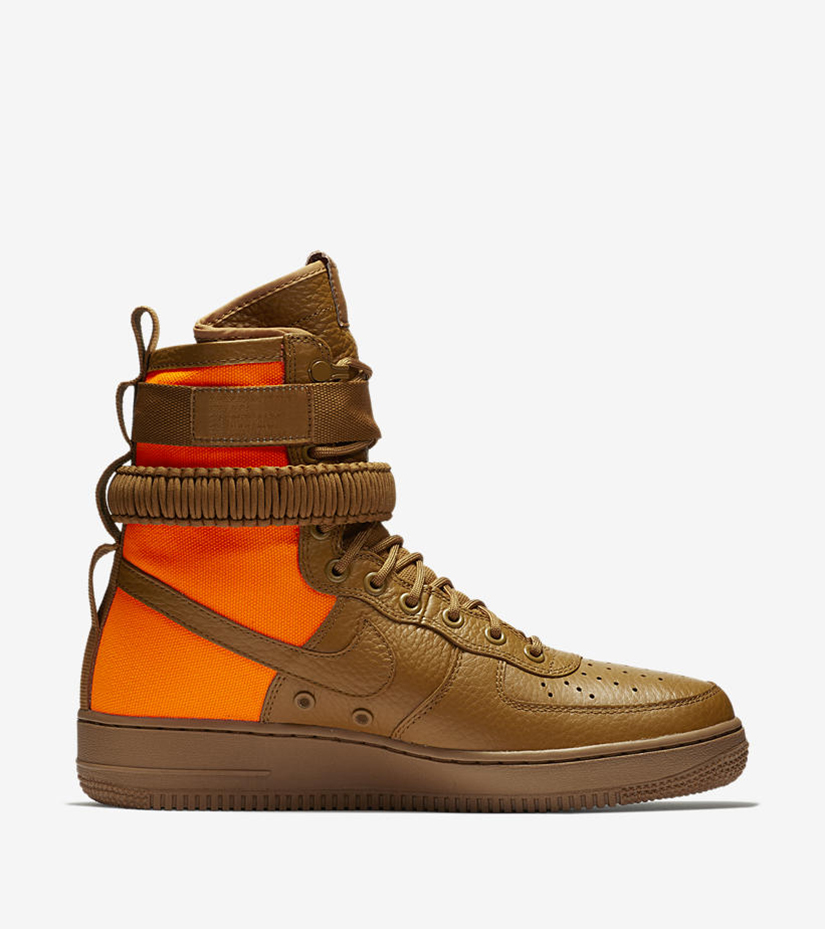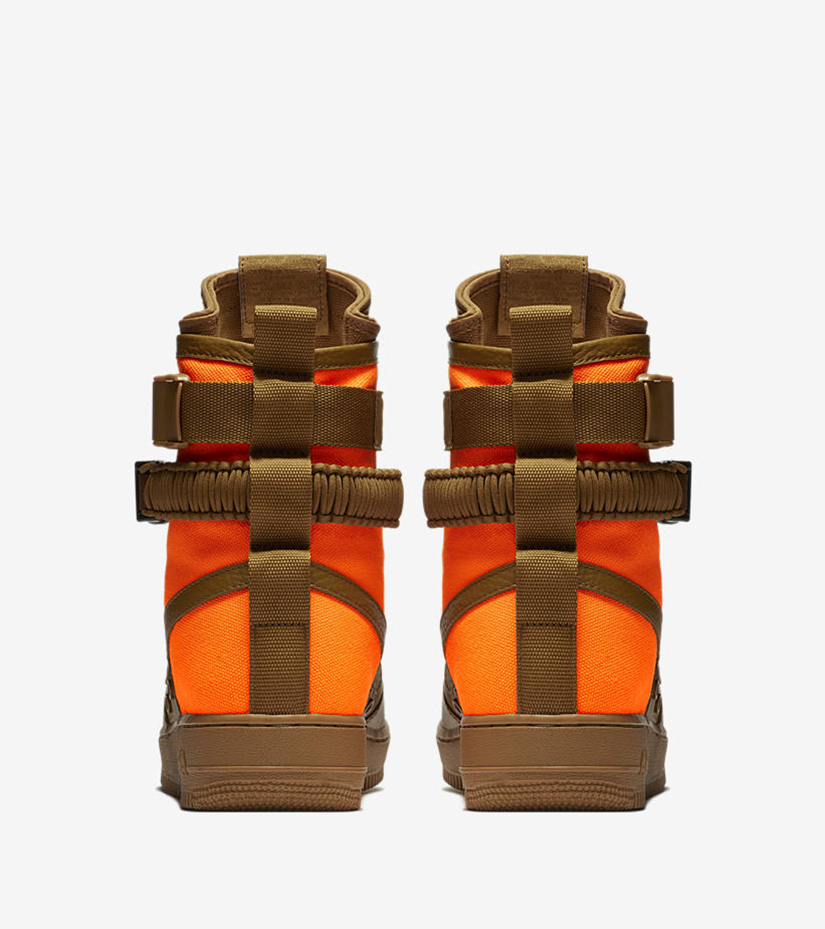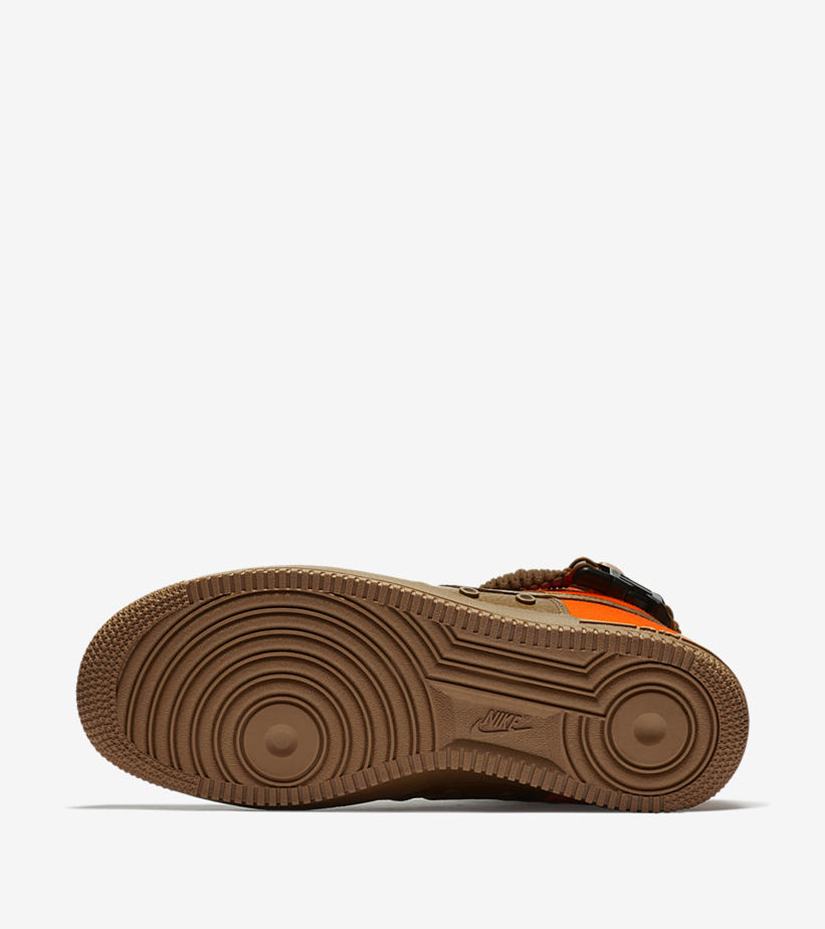 NIKE SF AF1 MID "IVORY/MARS STONE"
16 . 09 . 17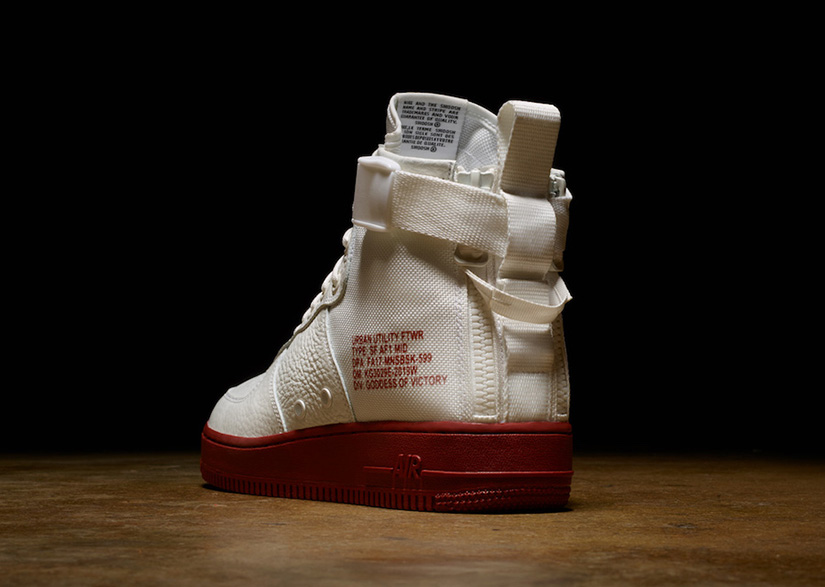 The SF AF1 Mid takes inspiration from military functionality. The new SF design features a mid-cut collar with a dual-heel zip for easy, on-the-go wear. Furthering the model's urban utility, the design is topped with a removable collar strap. An Ivory and Mars Stone colourway ignites the SF AF1 Mid for the season.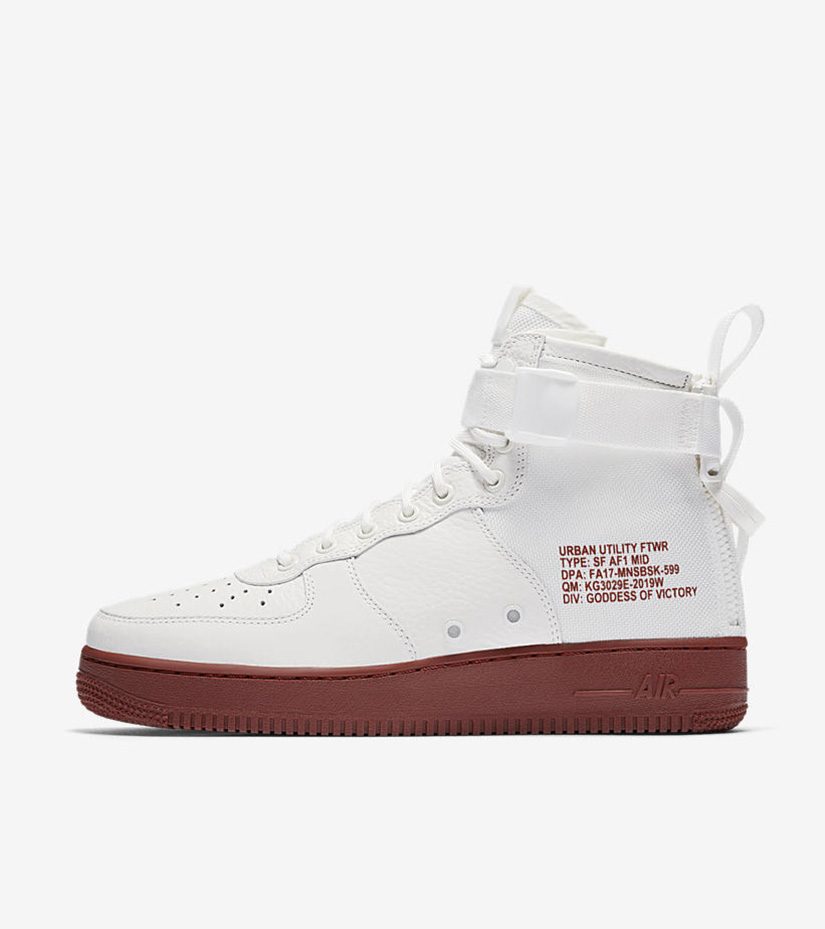 Nike SF AF1 Mid
917753-100
IVORY/IVORY-MARS STONE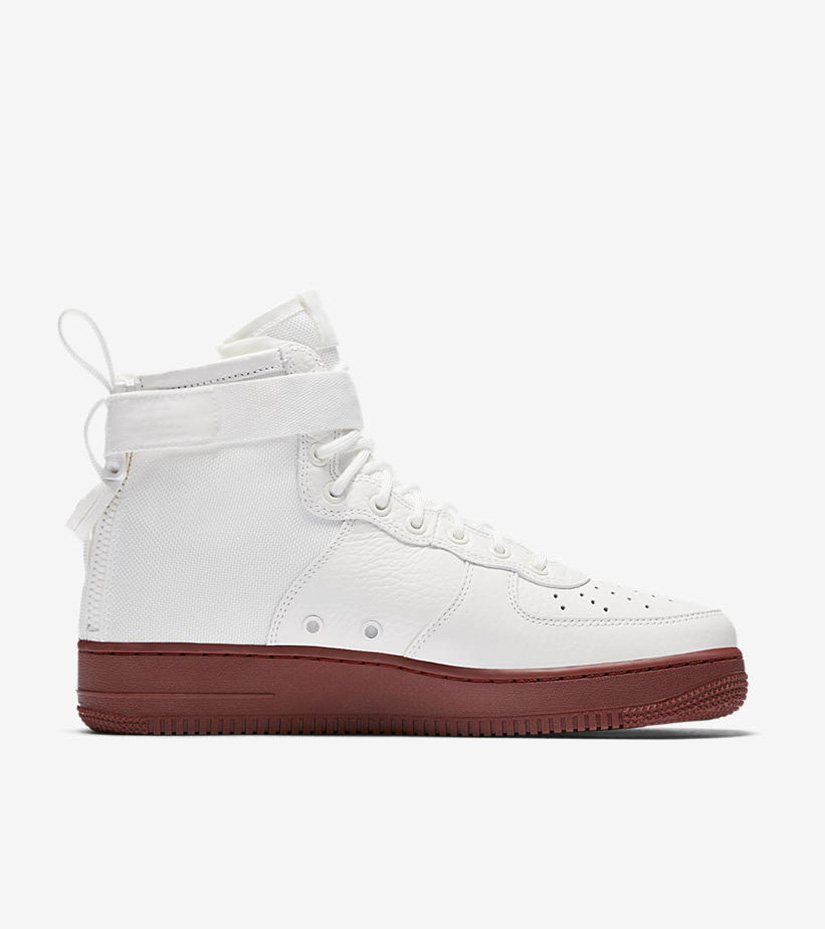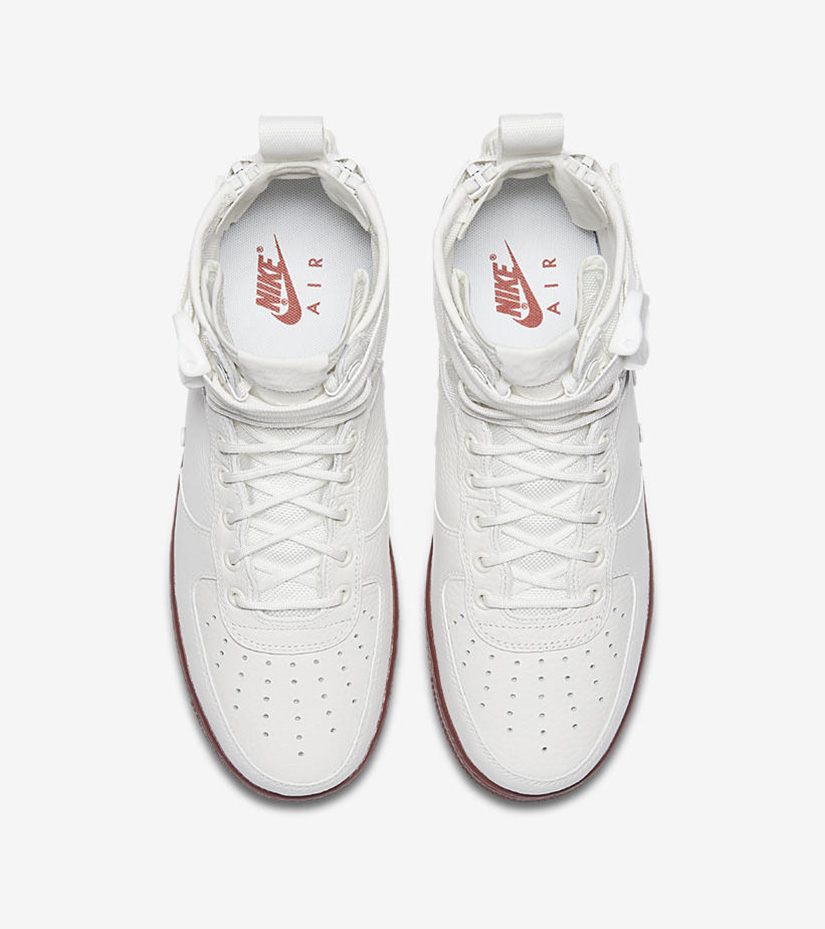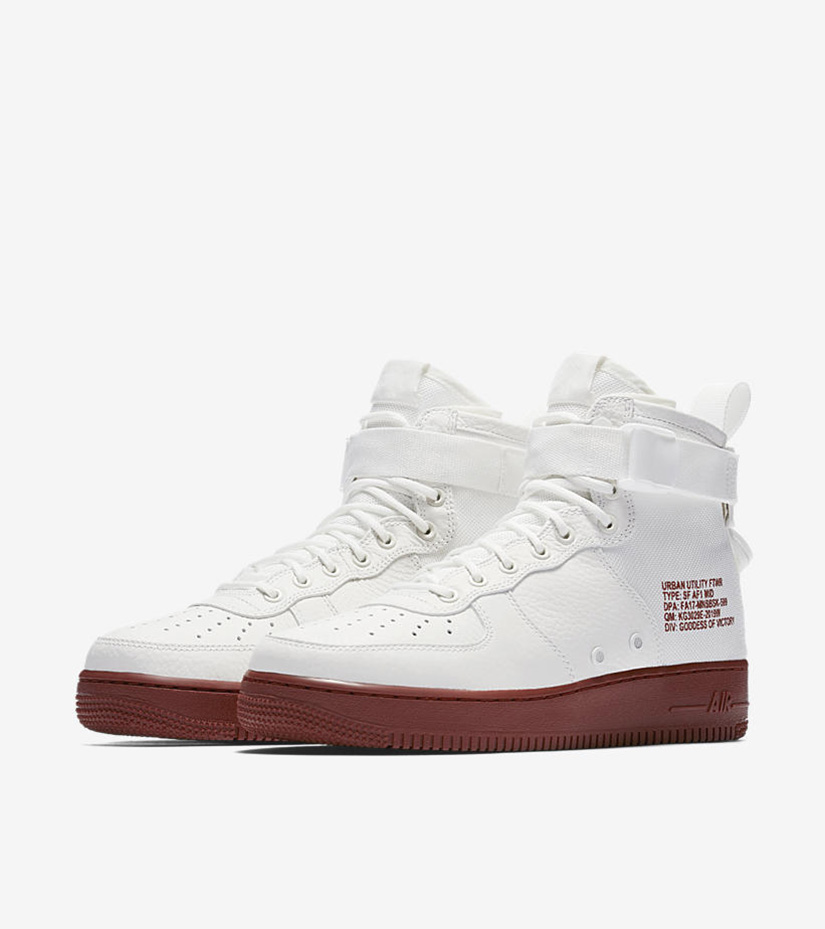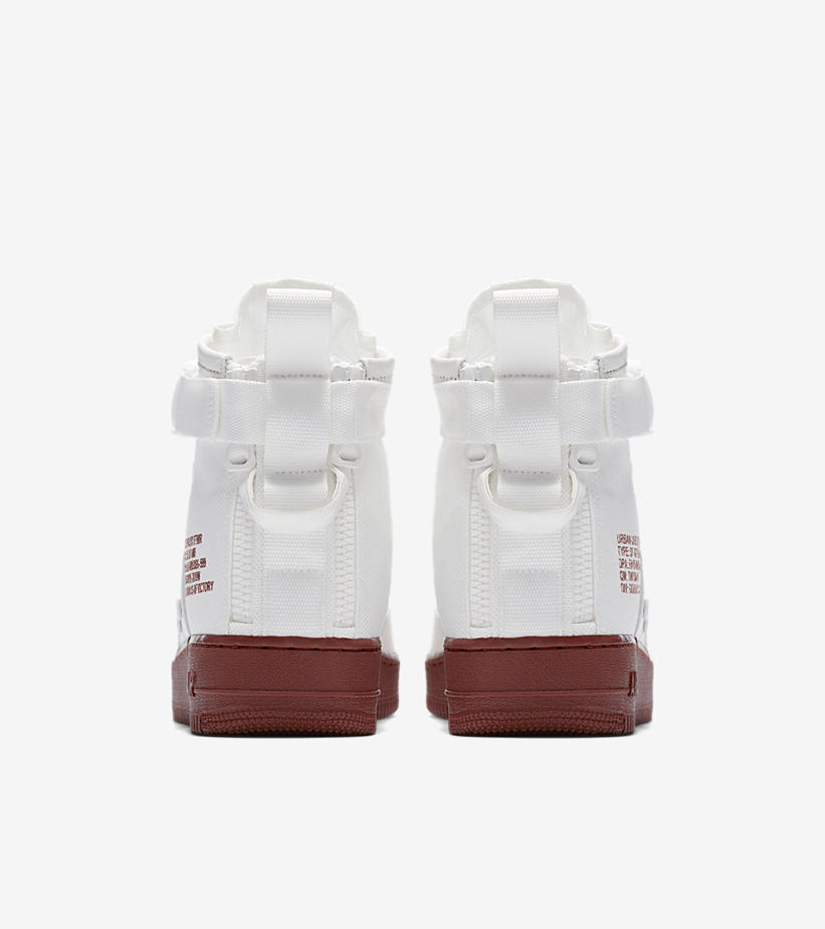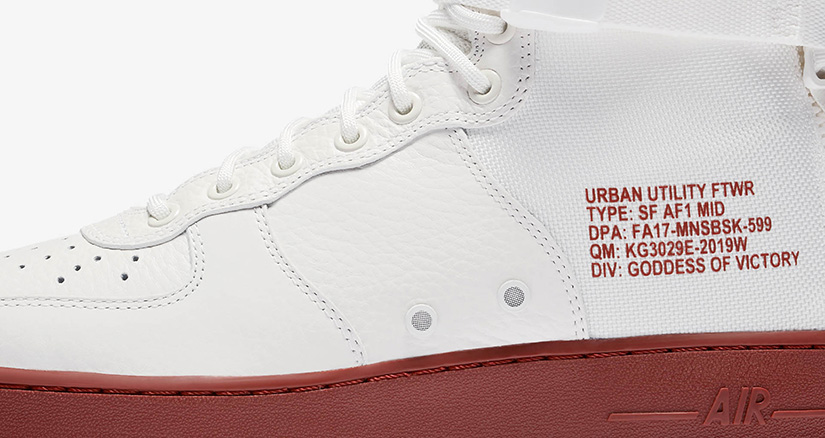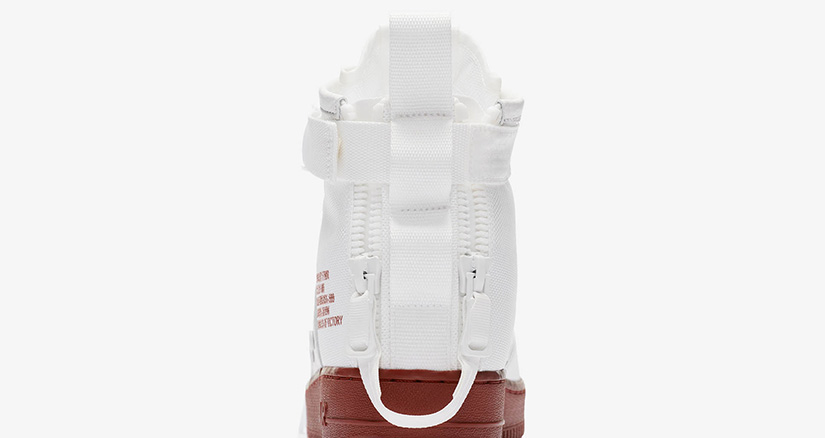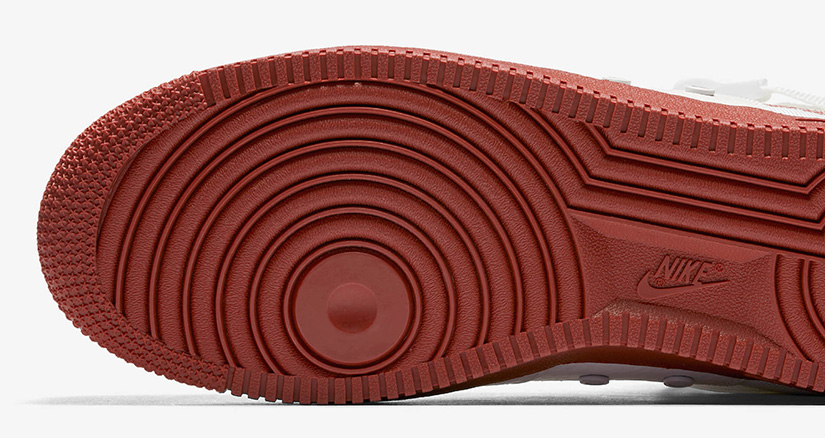 NIKE KMTR 07 PREMIUM
14 . 09 . 17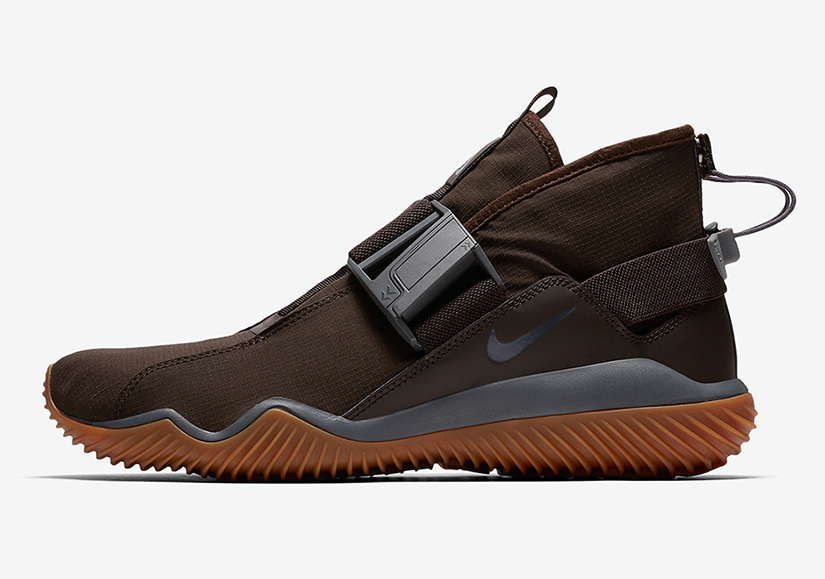 NIKE KMTR 07 PREMIUM
Color: Velvet Brown/Dark Grey
Style Code: 921664-200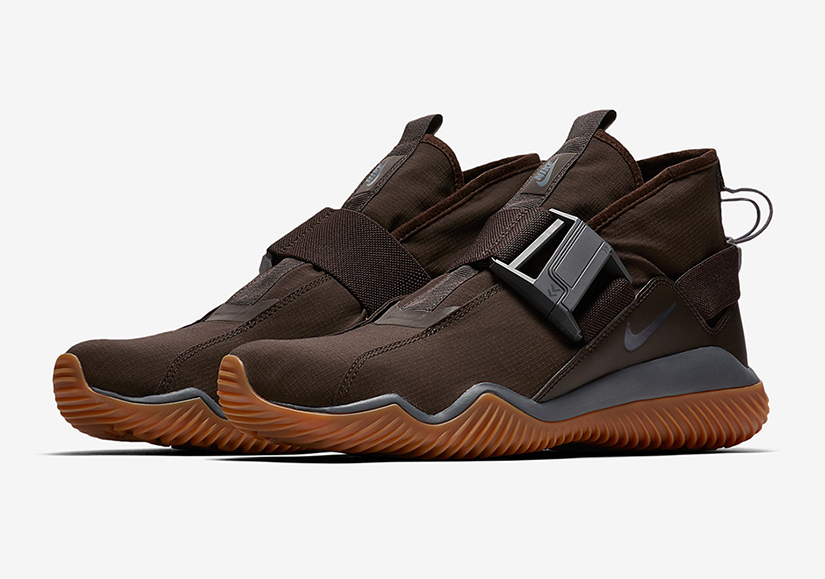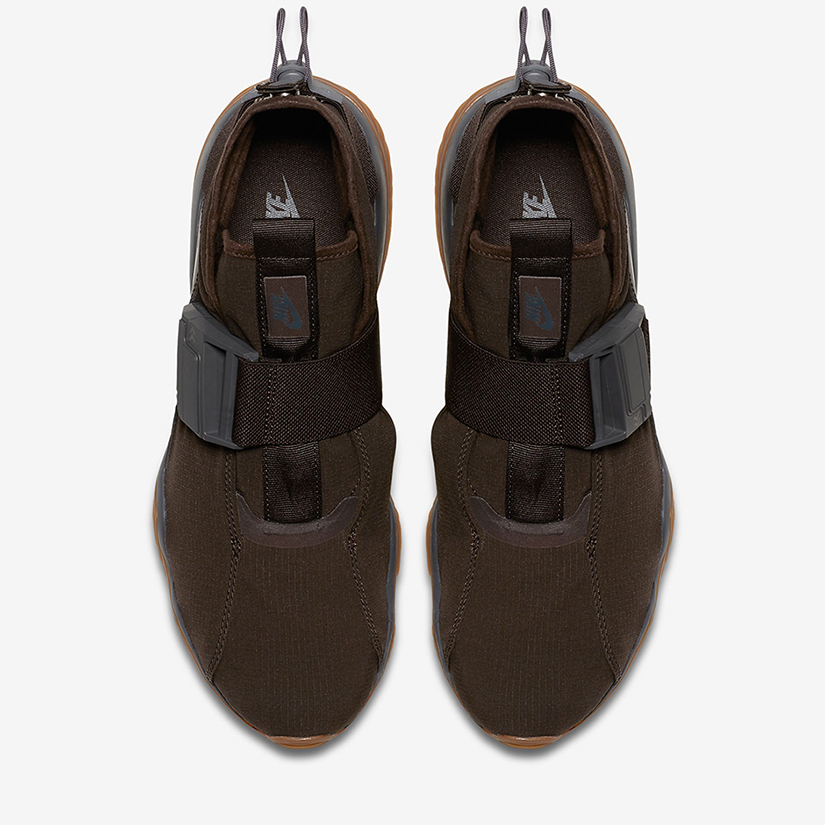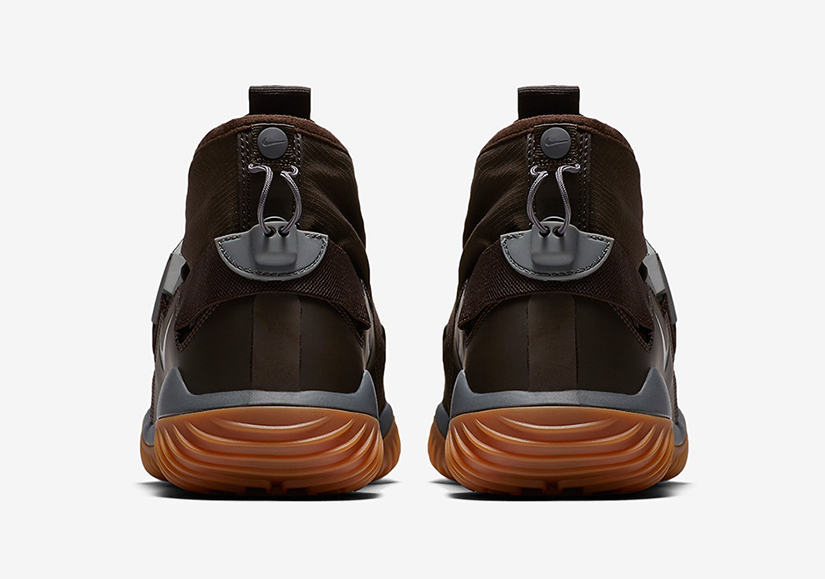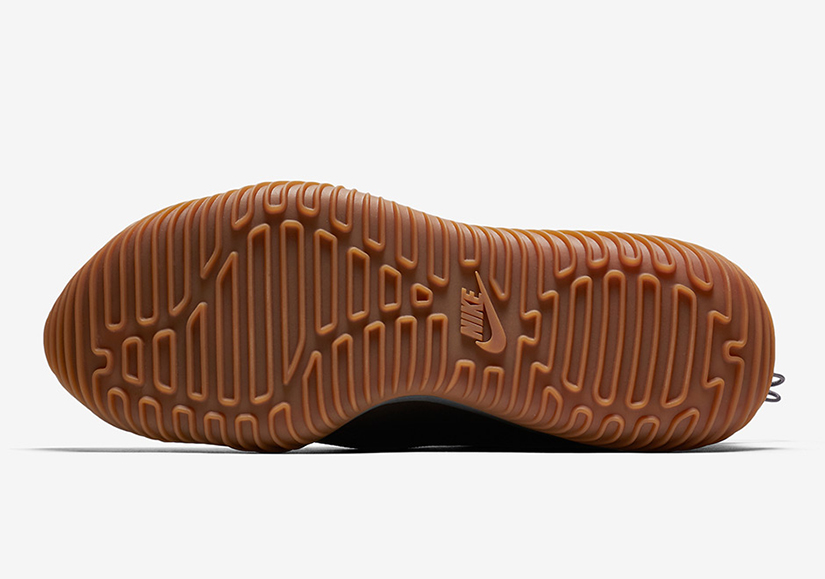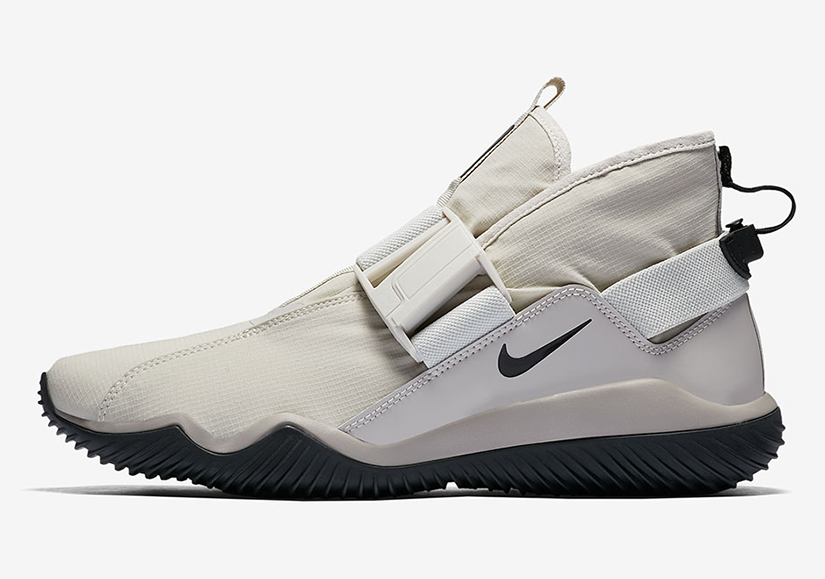 NIKE KMTR 07 PREMIUM
Color: Light Bone/Black-Cobblestone
Style Code: 921664-002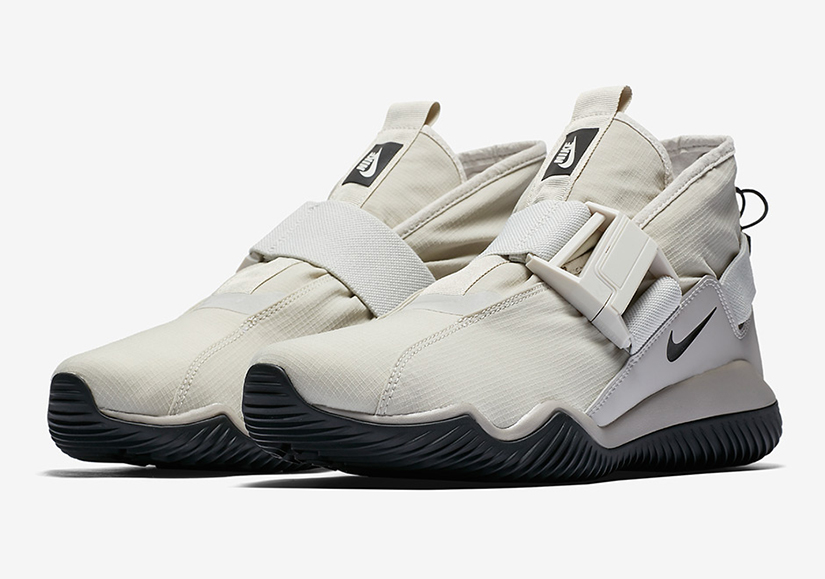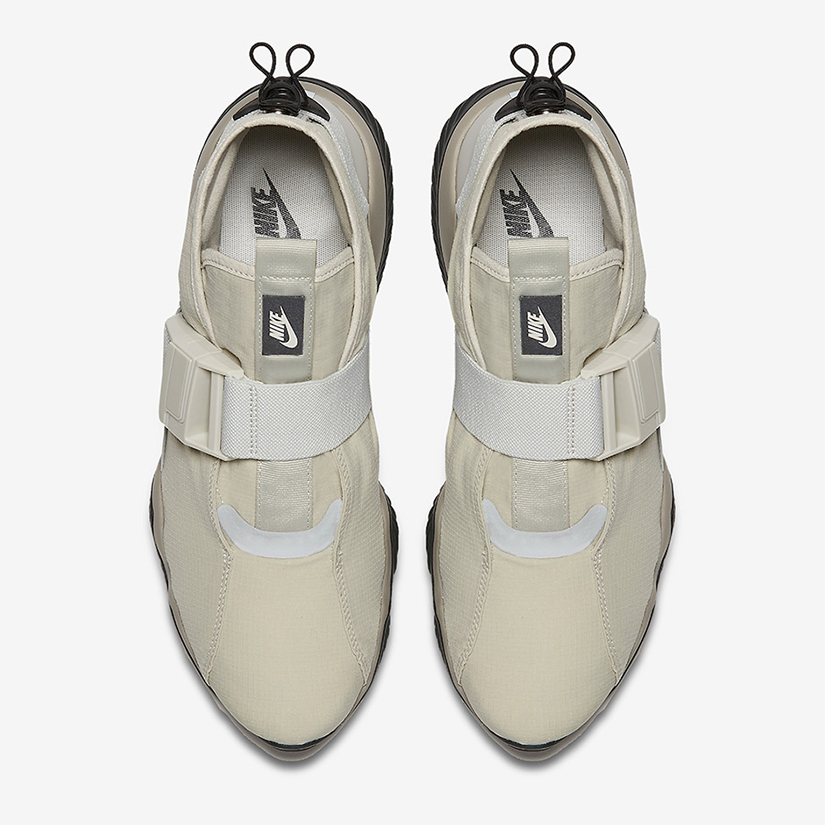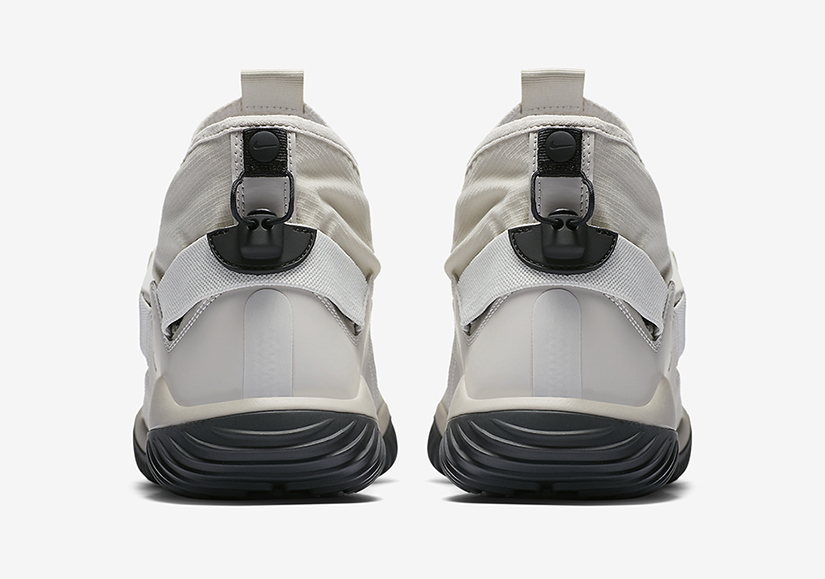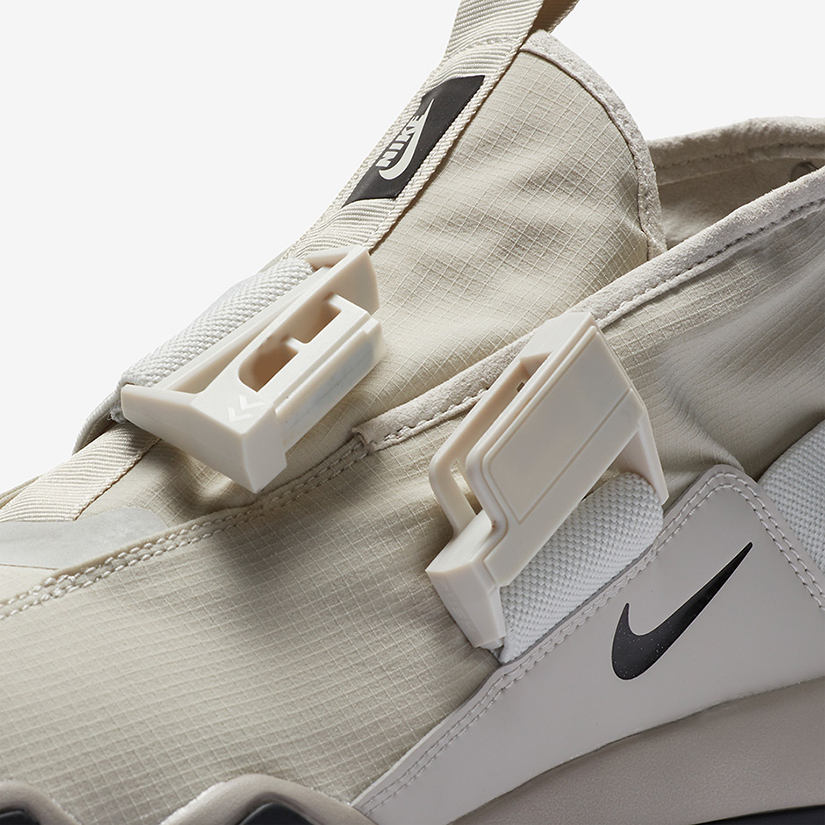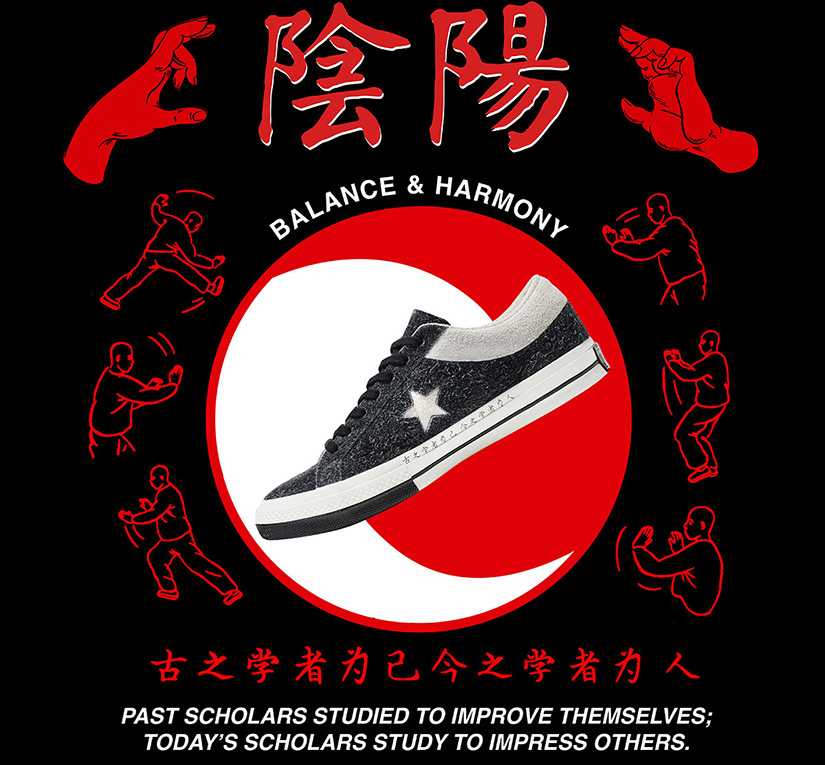 14 . 09 . 17

11 . 09 . 17
F
E
L
I
Ç
D
I
A
D
A
VISCA !!
C
A
T
A
L
U
N
Y
A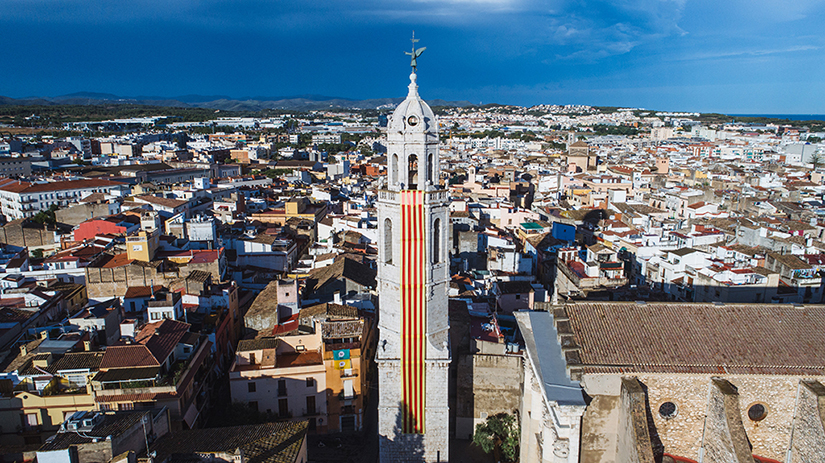 Parròquia de Sant Antoni Abat - Vilanova I la Geltrú 2017.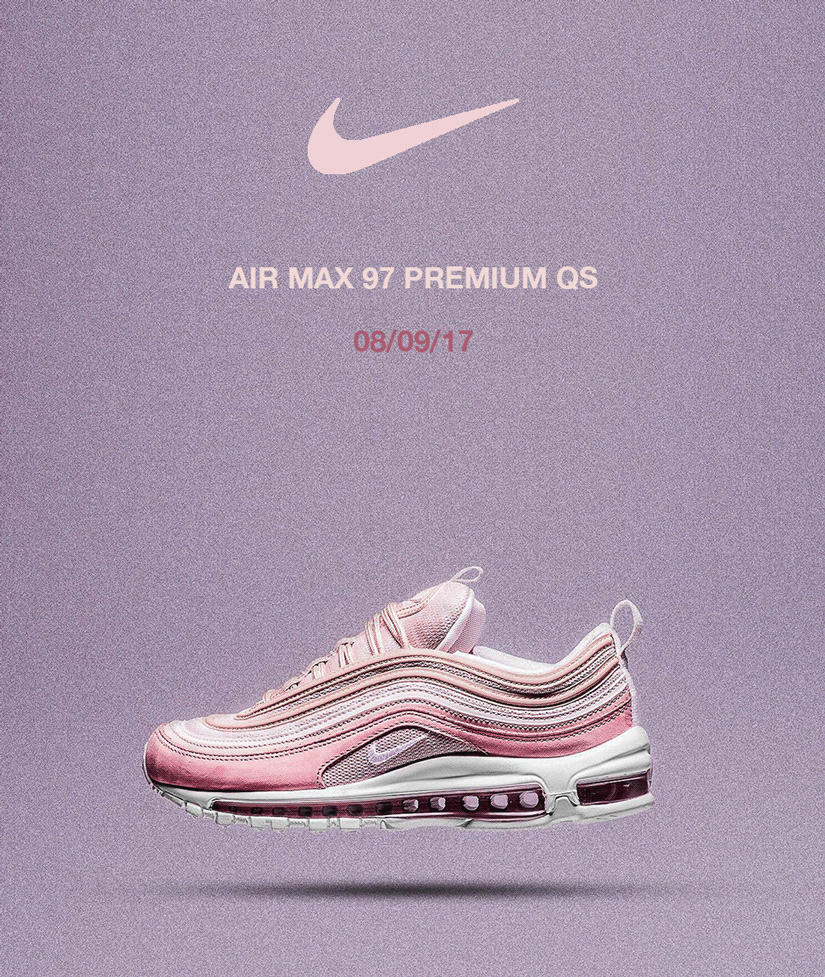 NIKE AIR MAX 97 PREMIUM QS
08 . 09 . 17

Nike Air Max 97 Premium QS
312834-200
PARTICAL BEIGE/SUMMIT WHITE-RUSH PINK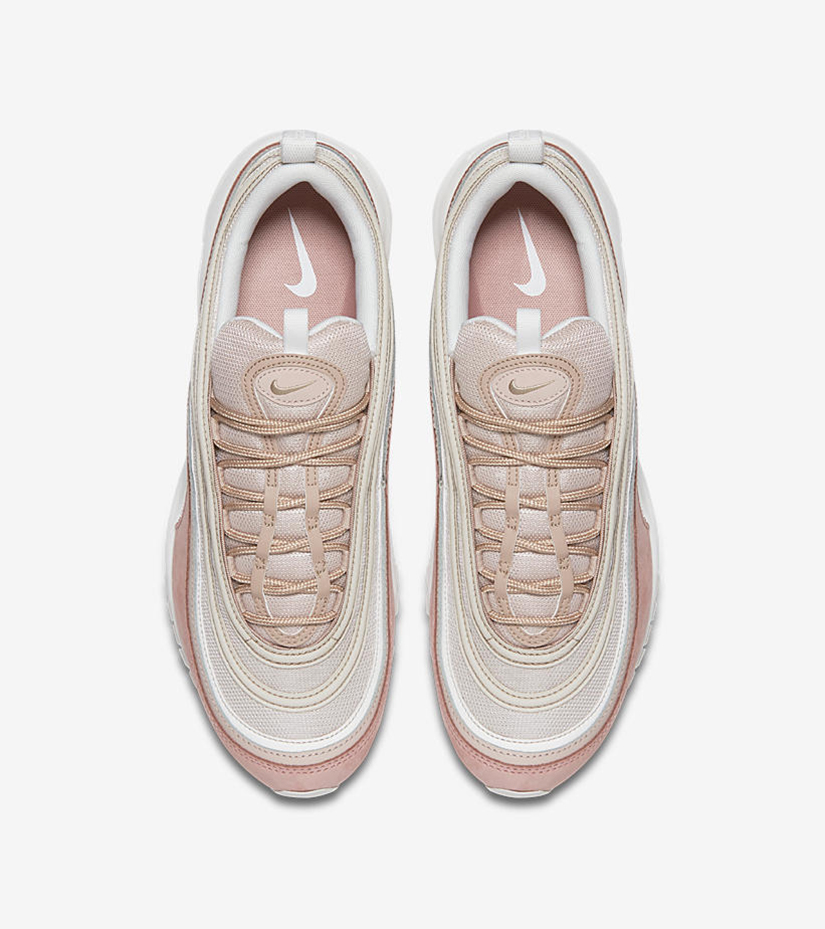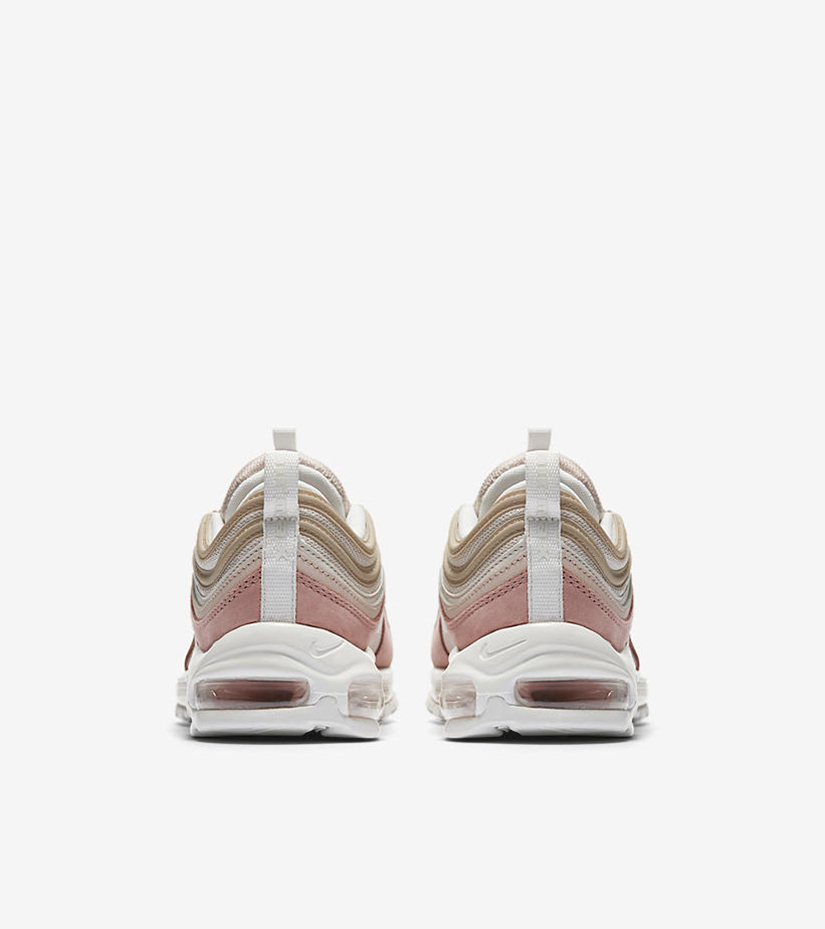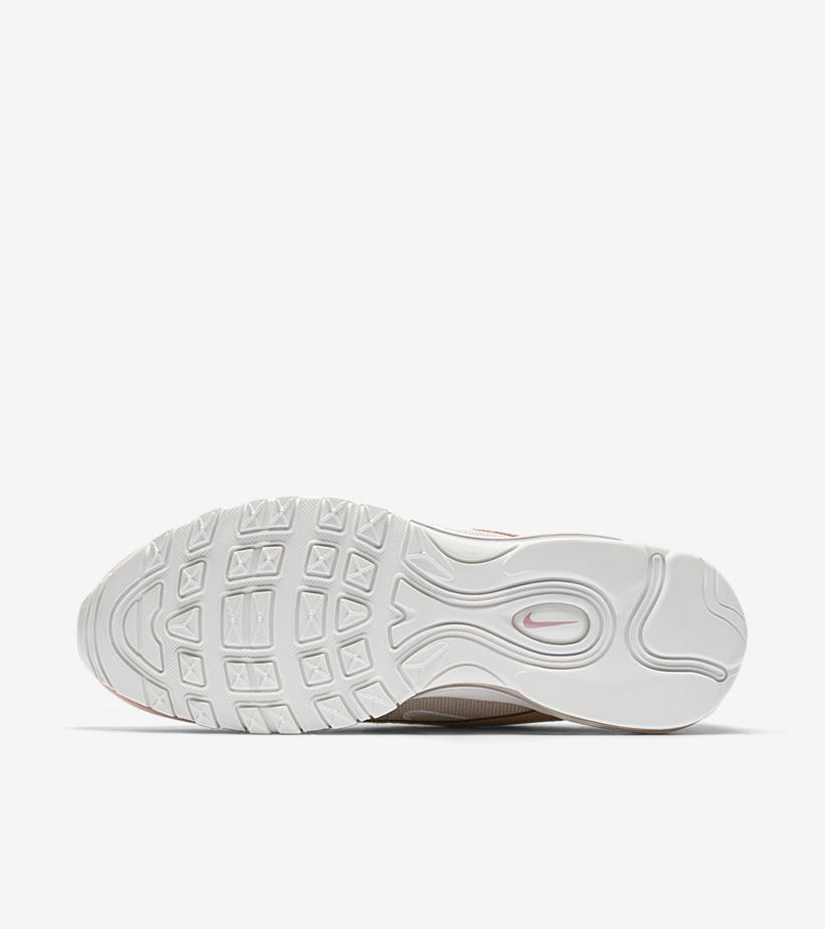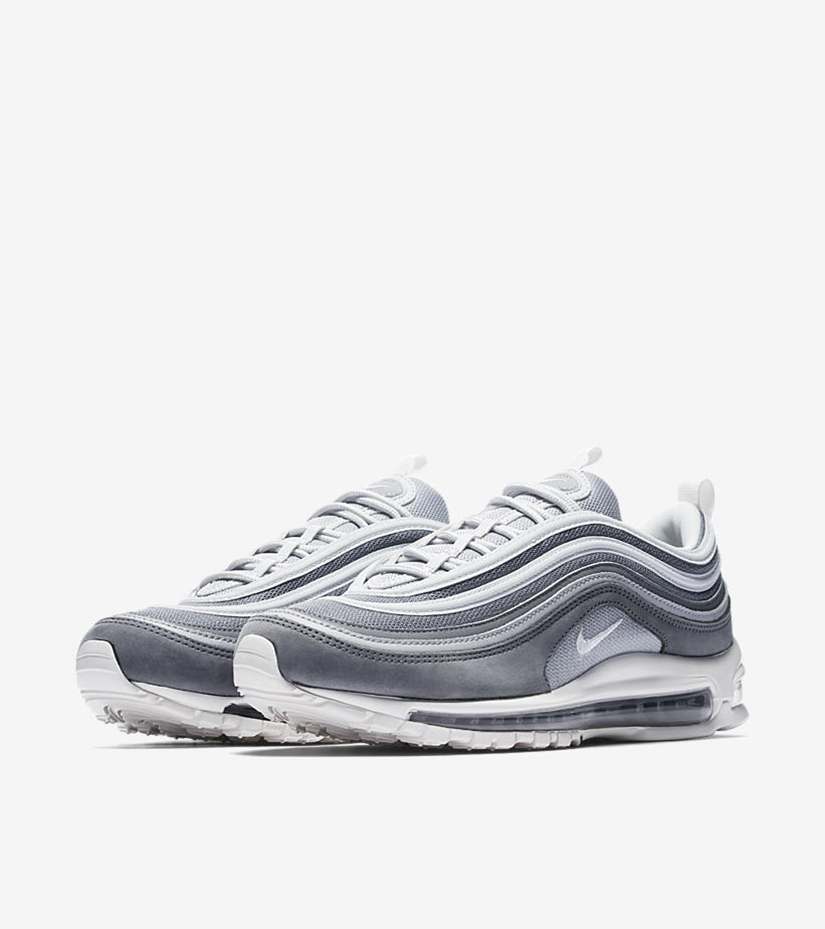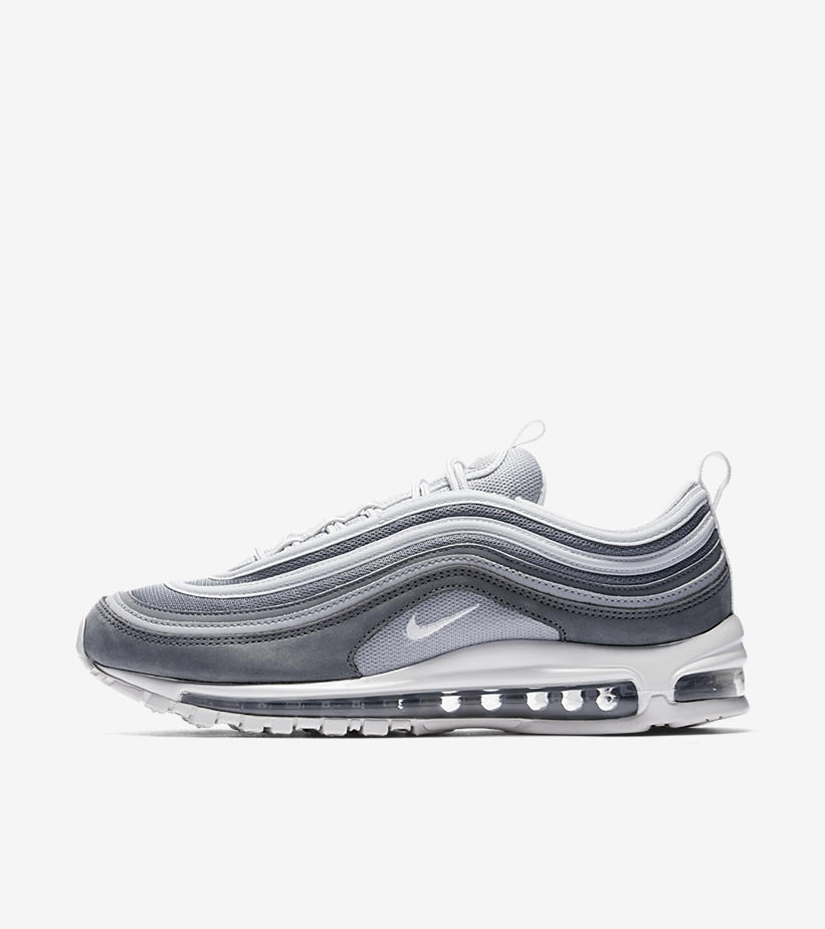 Nike Air Max 97 Premium QS
312834-005
PR PLATINUM/BLACK-CL GRY-BLACK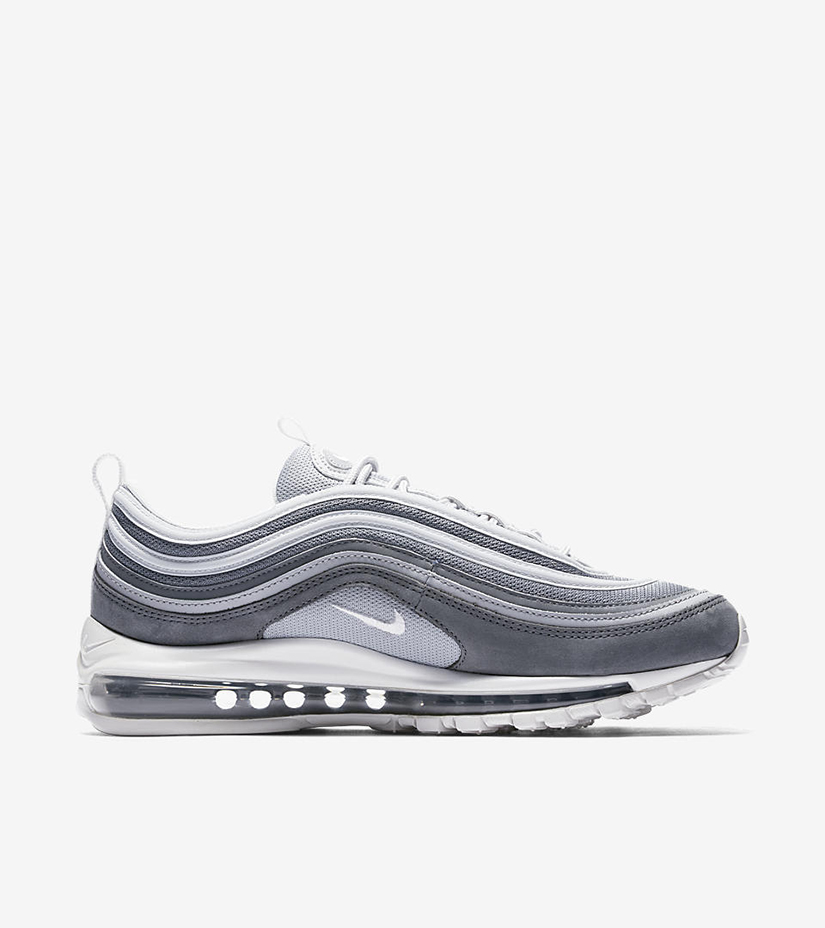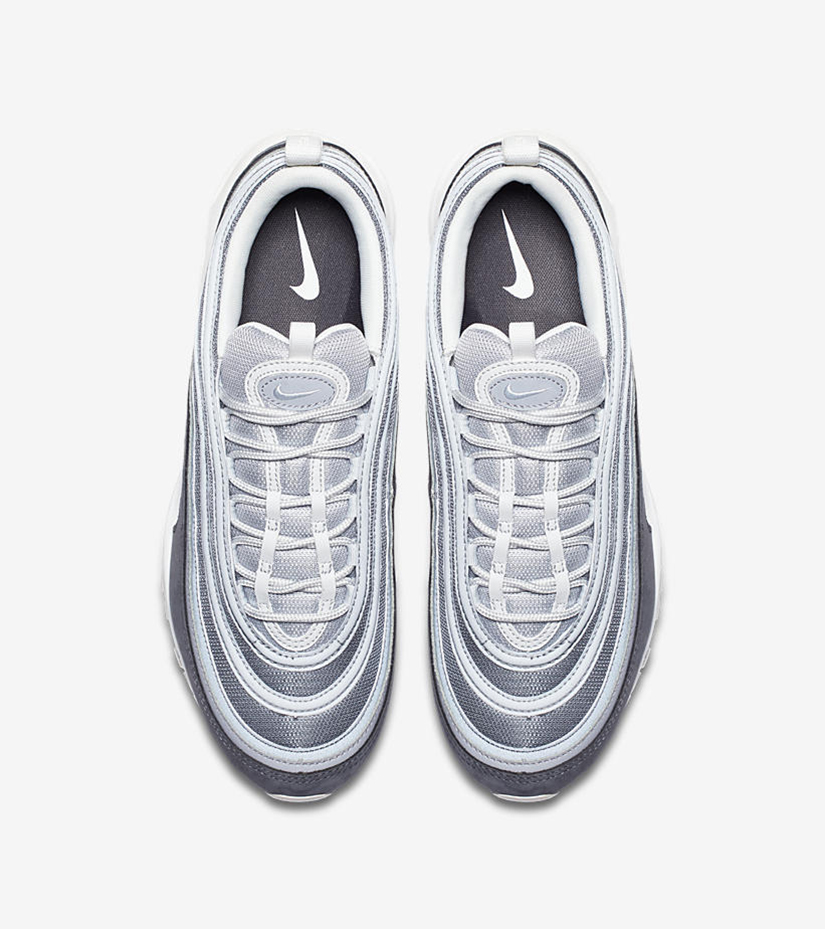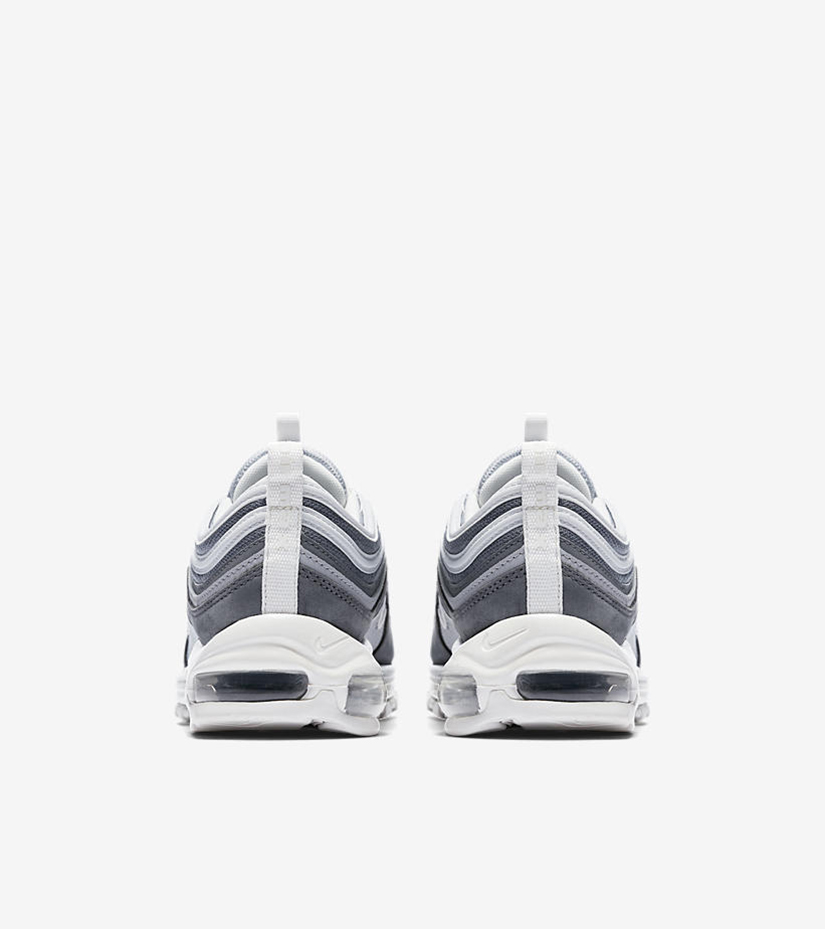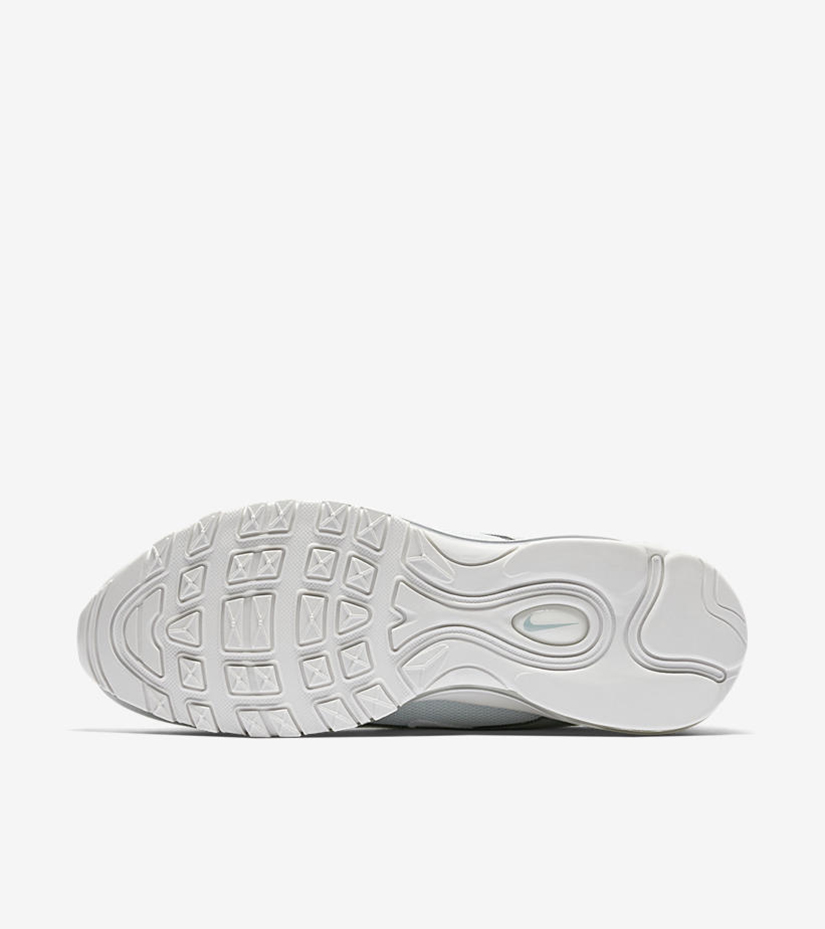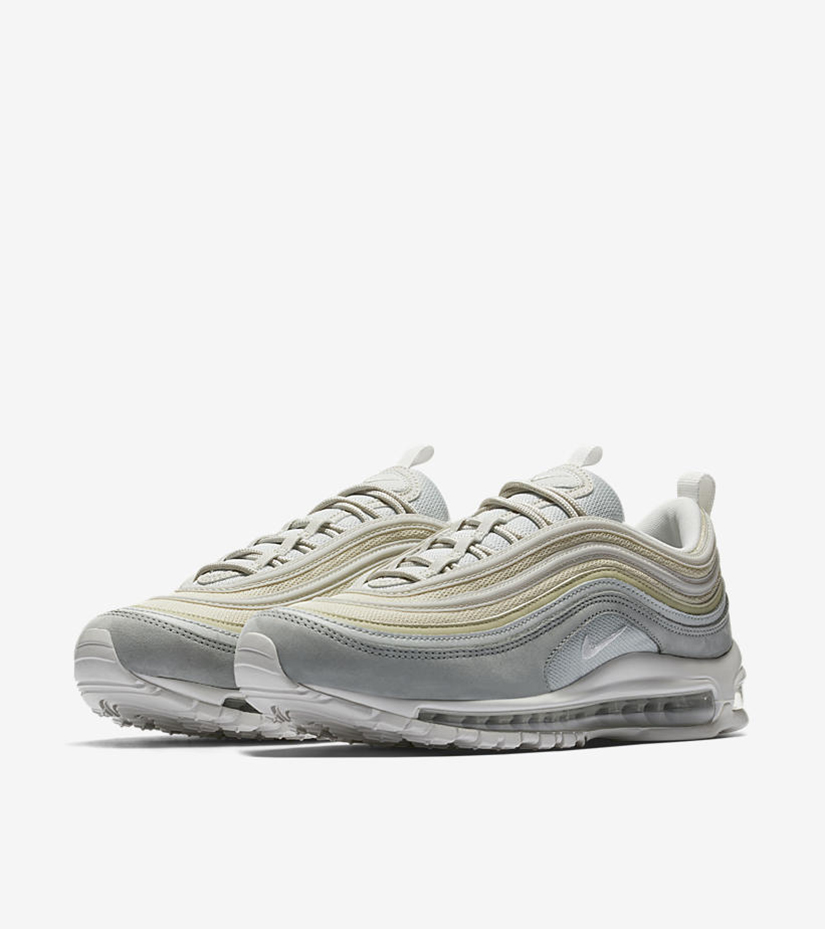 Nike Air Max 97 Premium QS
312834-004
LIGHT PUMICE/SUMMIT WHITE-SUMMIT WHITE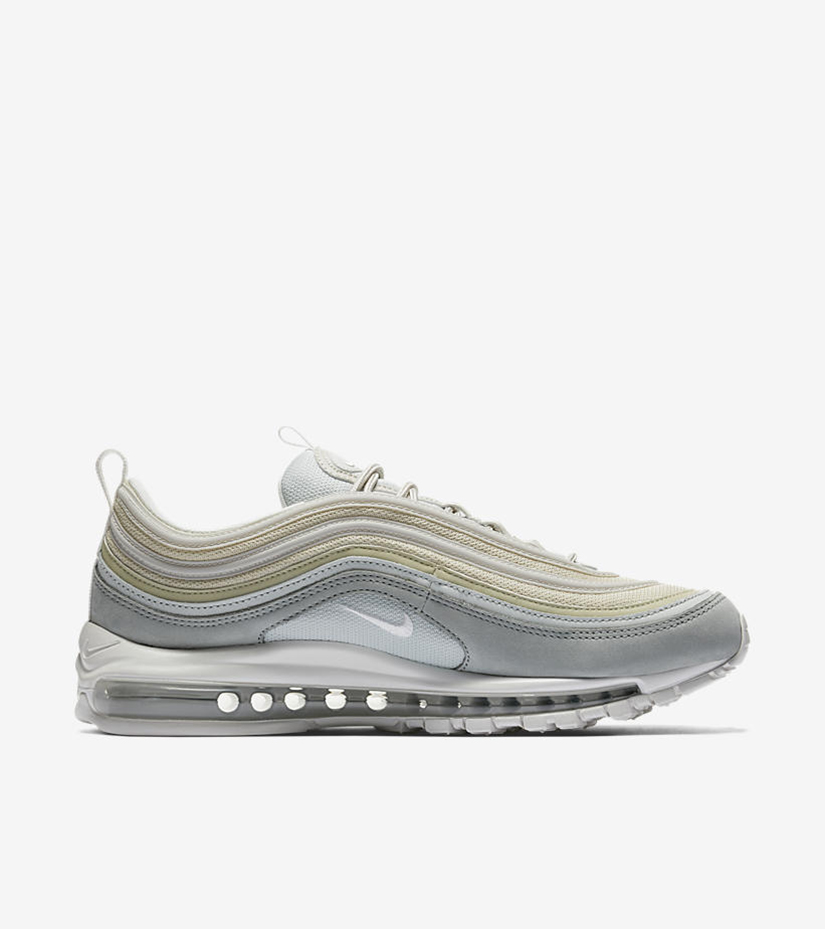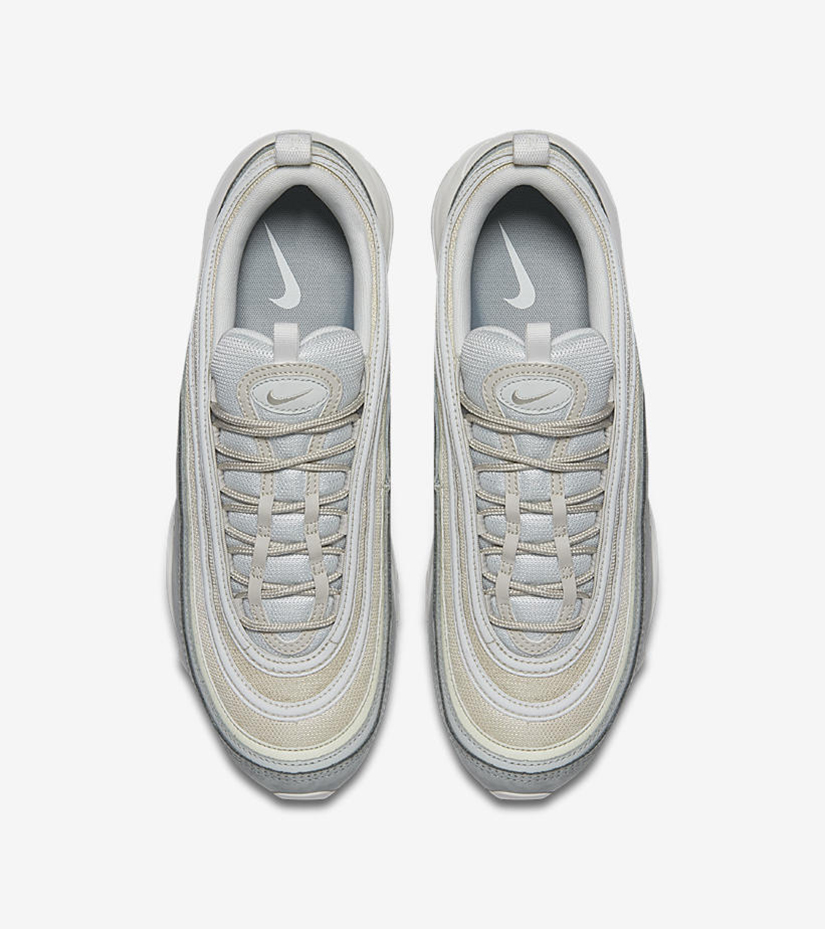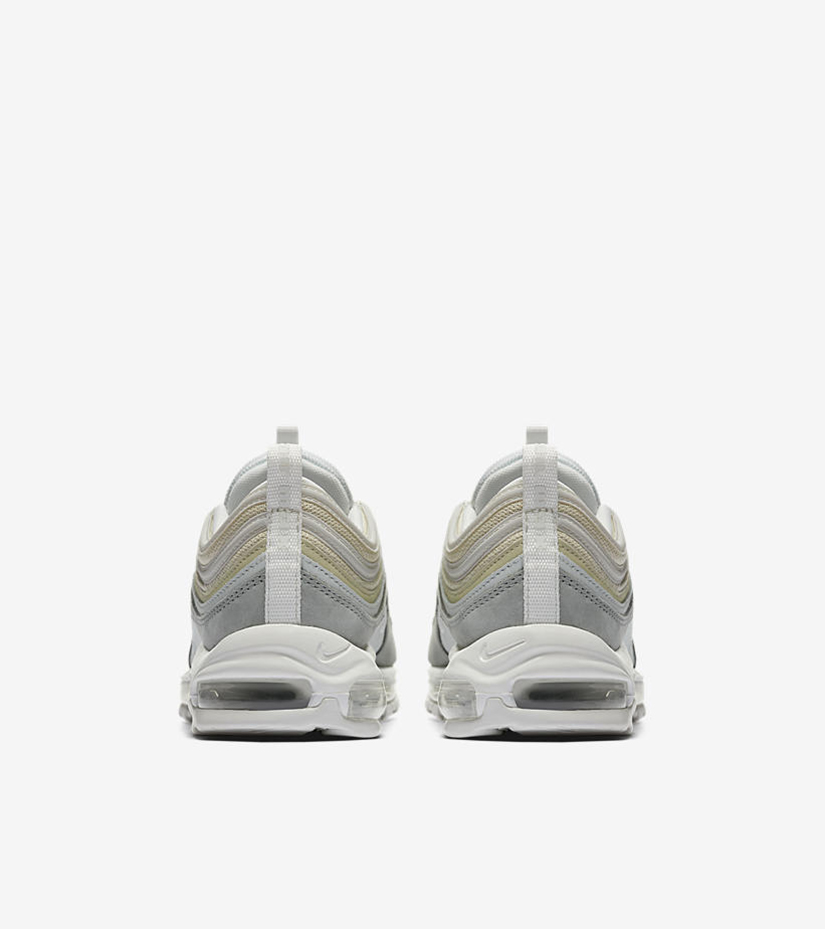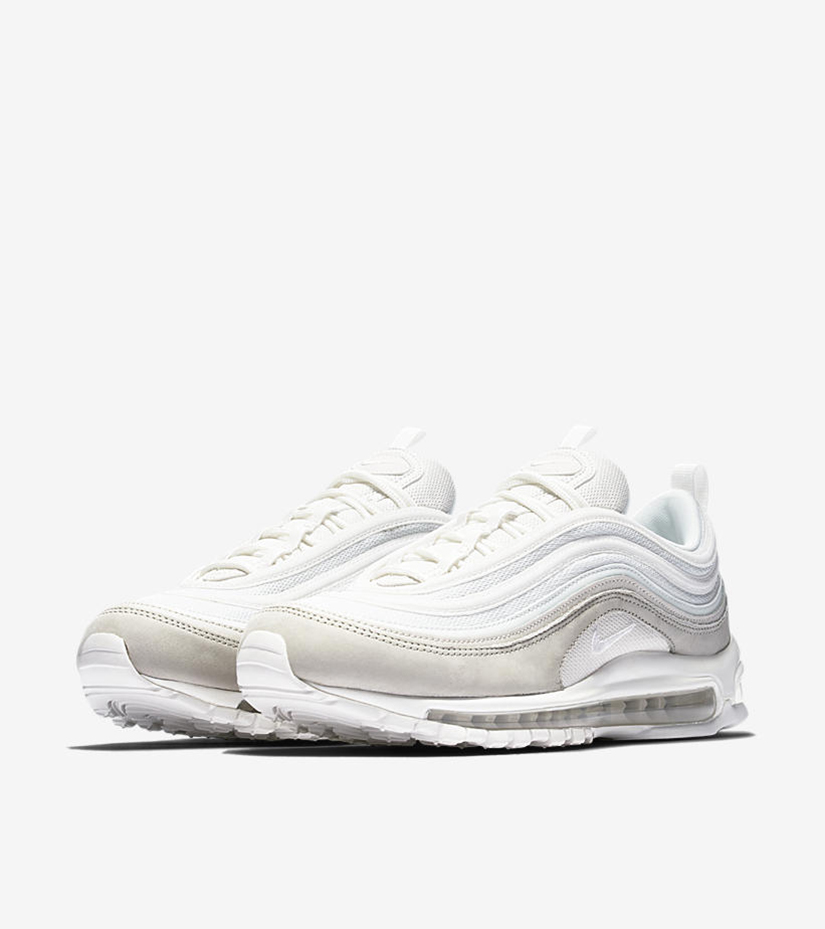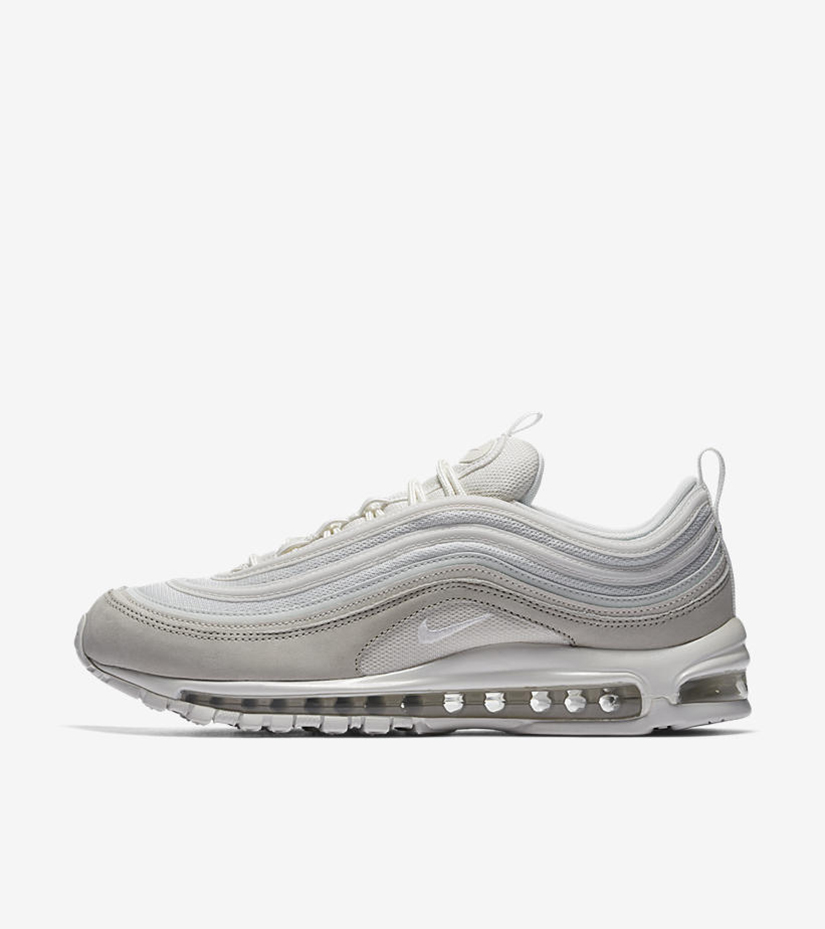 Nike Air Max 97 Premium QS
312834-006
LIGHT BONE/SUMMIT WHITE-SUMMIT WHITE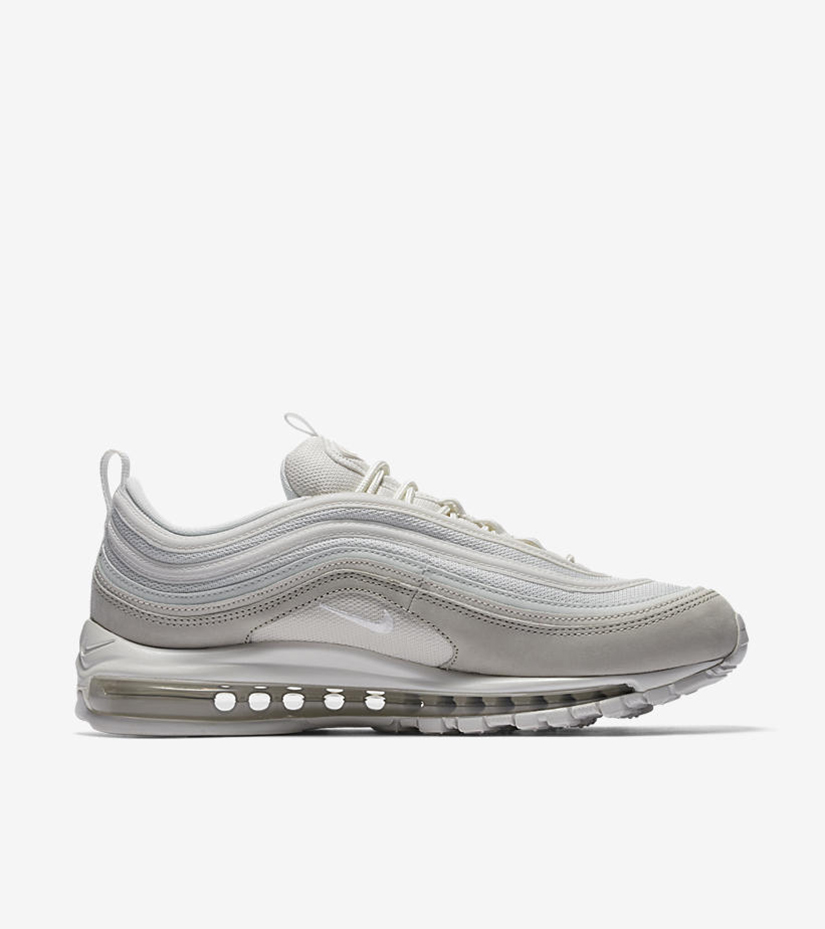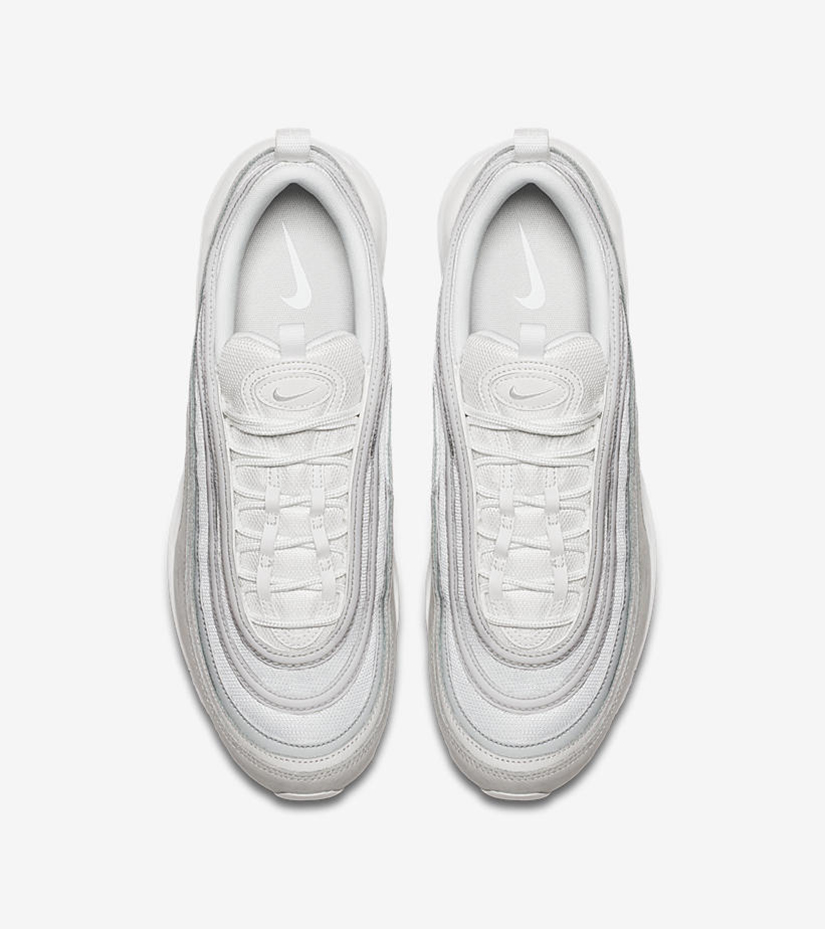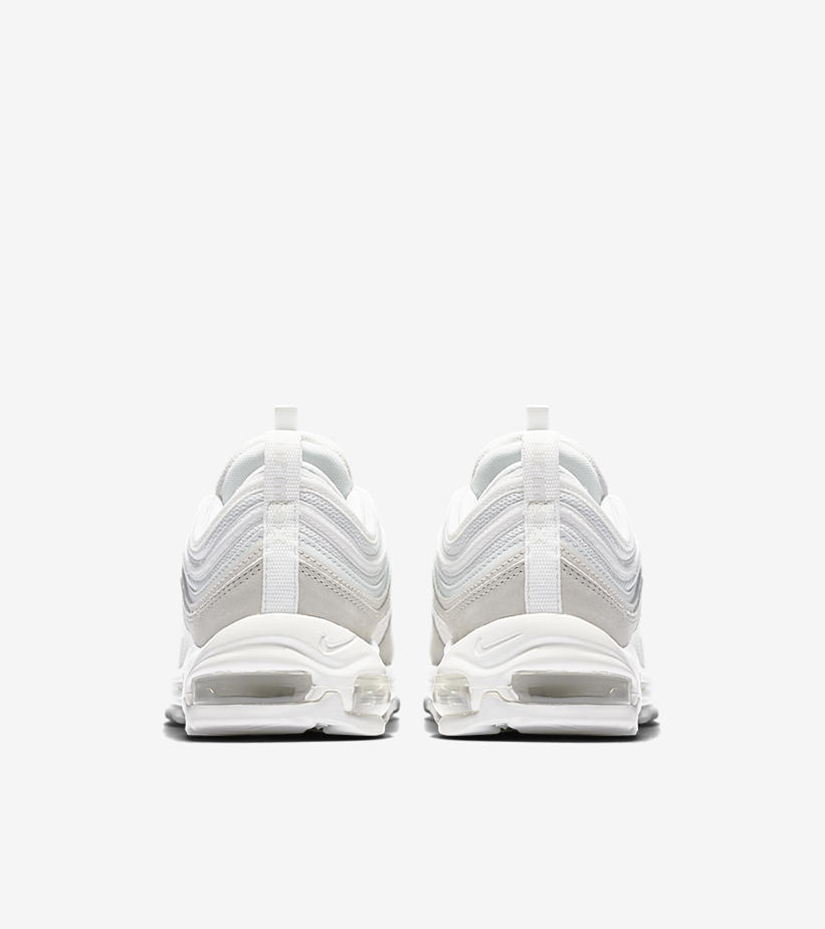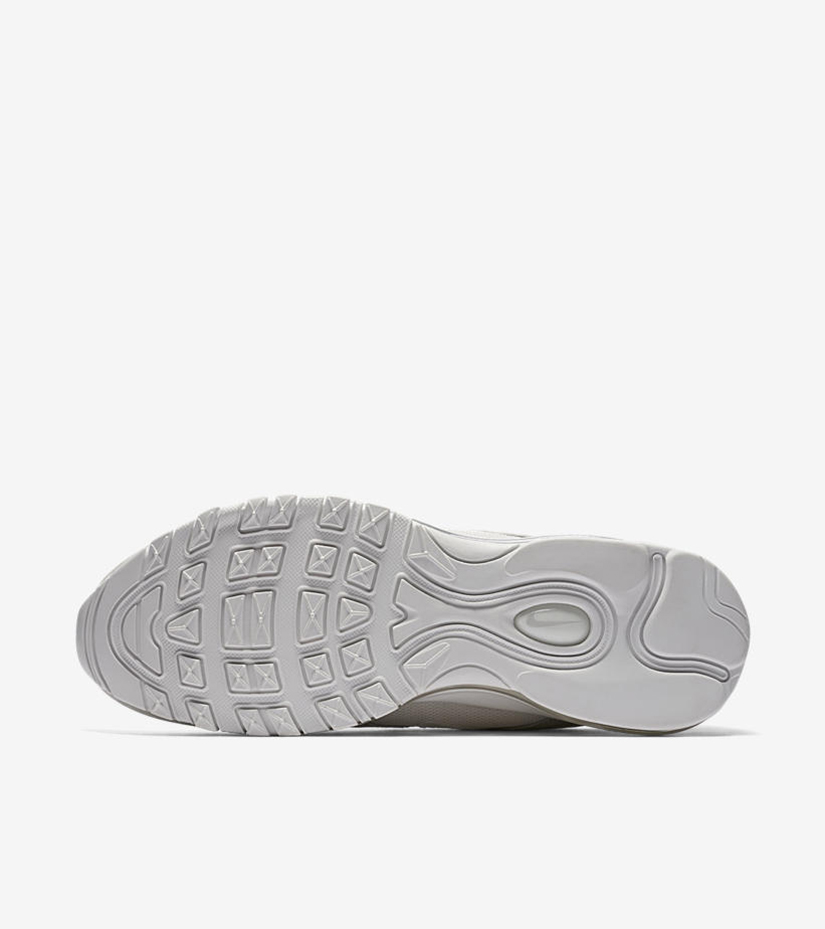 ADIDAS CONSORTIUM X BAIT EQT SUPPORT 93/16 & EQT SUPPORT FUTURE
LAUNCHING 2ND SEPTEMBER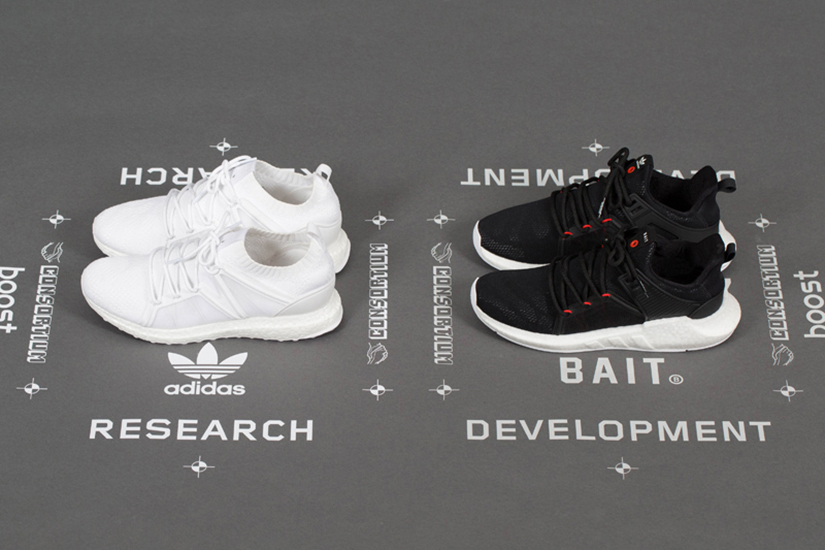 adidas Consortium and US retailer BAIT present two futuristic EQT Support models. Inspired by the relationship between humans and technology, and exploring the convergence of man and machine, the result is a clean, clinical pack with an assortment of smart details.

Since the opening of its first store in 2011, BAIT has made a big impact and grown quickly. There are currently eight BAIT stores stretching up the West Coast from Southern California to Seattle, Washington, Colorado, and next up Hawai.

BAIT's decision to link the design of its pack to state-of-the-art research and development feels highly apt. While in 2017, EQT – original as well as updated – continues to enjoy a renaissance, the models in this range were originally created for performance. They were created during an era when adidas' R&D obsessed over striking patterns and how best to equip every style of runner with suitable footwear. R&D runs to the very epicenter of the EQT's DNA – whether it'd be the heritage styles or the next gen models.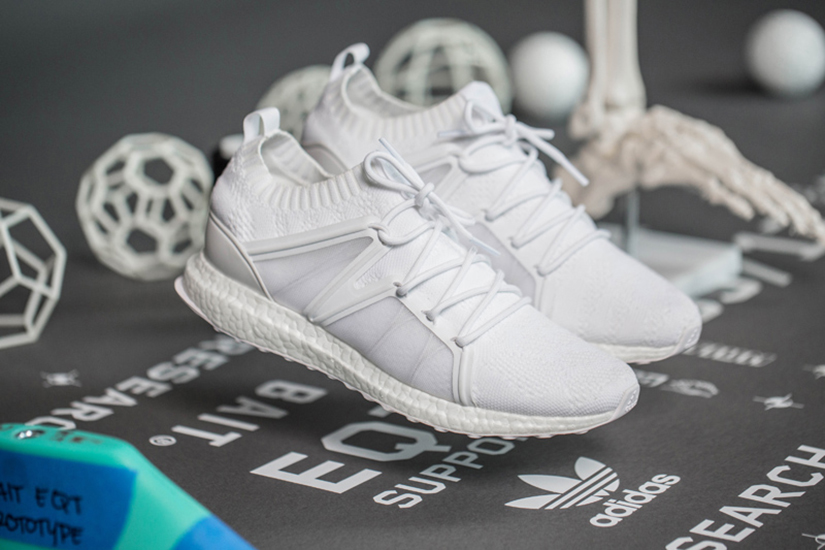 The BAIT R&D pack pushes the EQT project further forward than ever before. It combines BAIT's enthusiasm for futurism with recent technological advancement made by adidas. Neither Primeknit uppers nor BOOSTTM soles were available in the early nineties, when adidas first embarked on the EQT range, but subsequent developments allow to continue, taking classic models to new places.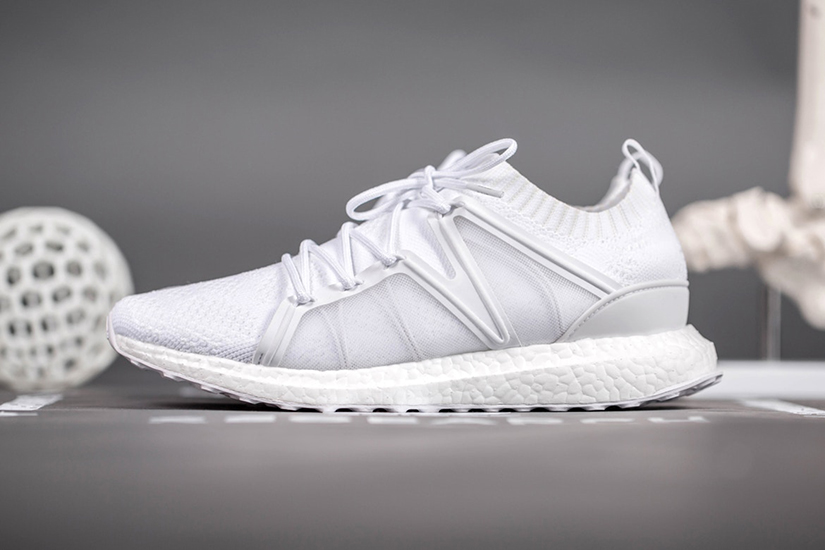 There are two standout features on both of these EQT Supports by BAIT. One is the highly distinct mesh optimized cage construction, which enhances the shoes' stability while keeping the upper flexible and the lacing system quick to use. The other is not immediately apparent. It is the skeletal pattern, which reflects in one model and glows in the dark on the other. Low-key flare that is subtle in the day, but makes them total show- stoppers by night.

Smart execution, simple, monochromatic colors, modern technology – put to great use by BAIT on their EQT pack.

adidas EQT Support 93/16 x Bait
CM7874
FTWWHT/GREONE/CORRED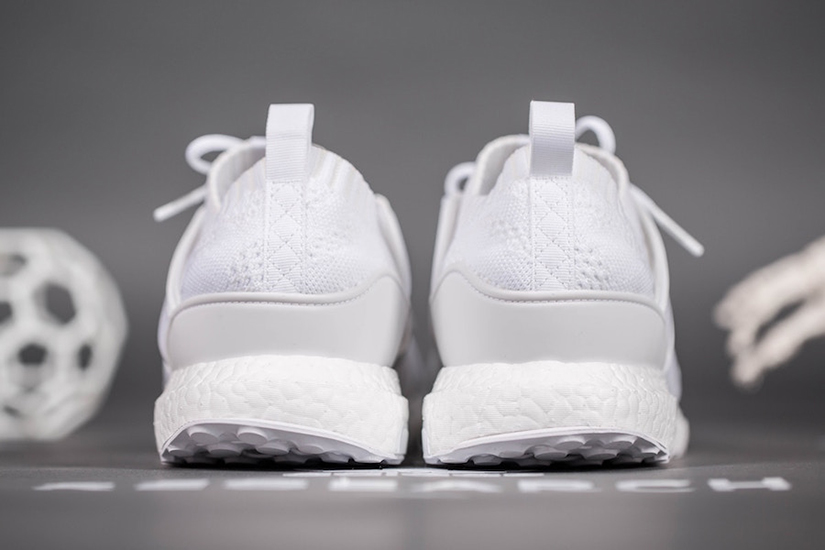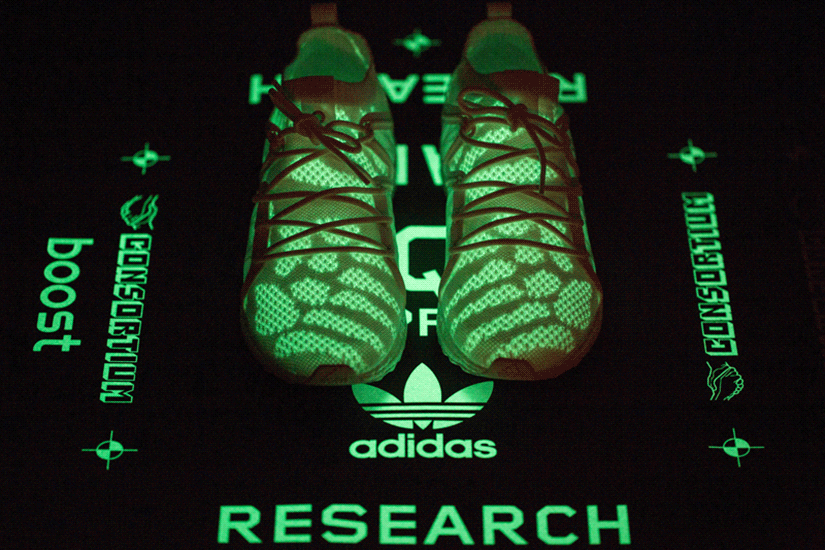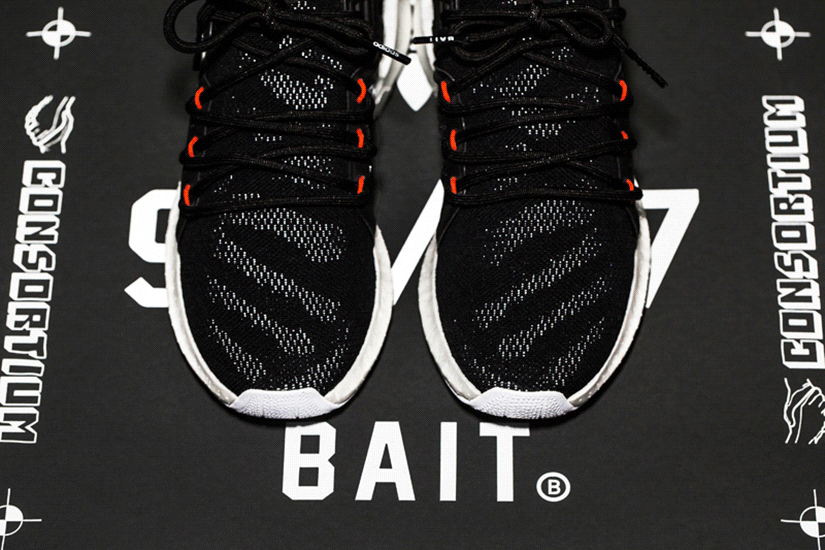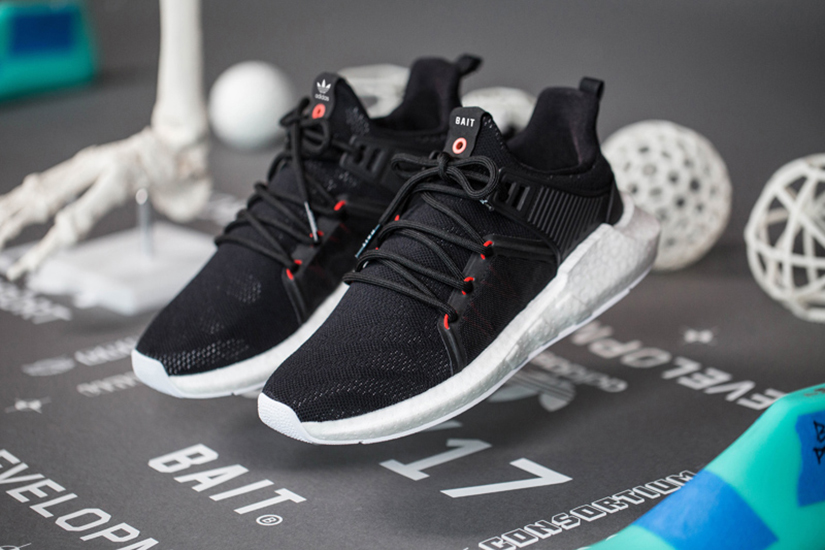 adidas EQT Support Future x Bait
CM7875
CBLACK/CORRED/CARBON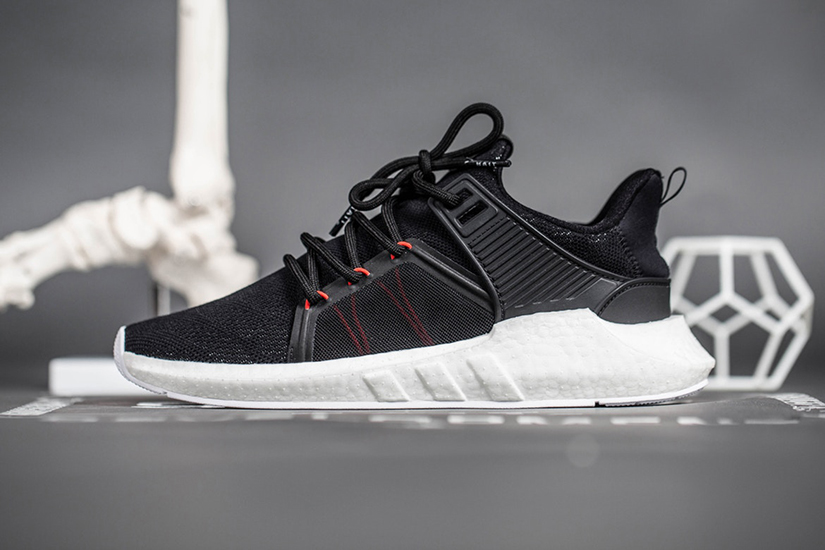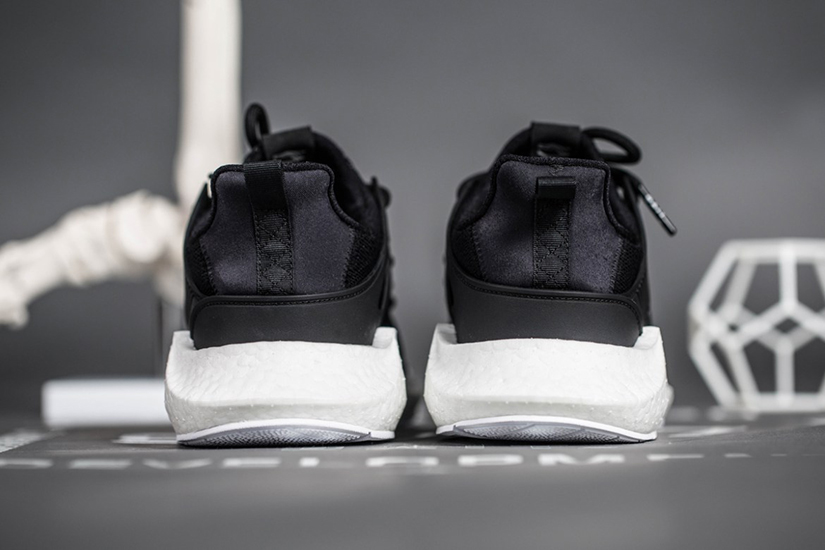 ASICS GEL-MAI X MITA SNEAKERS
01 . 09 . 17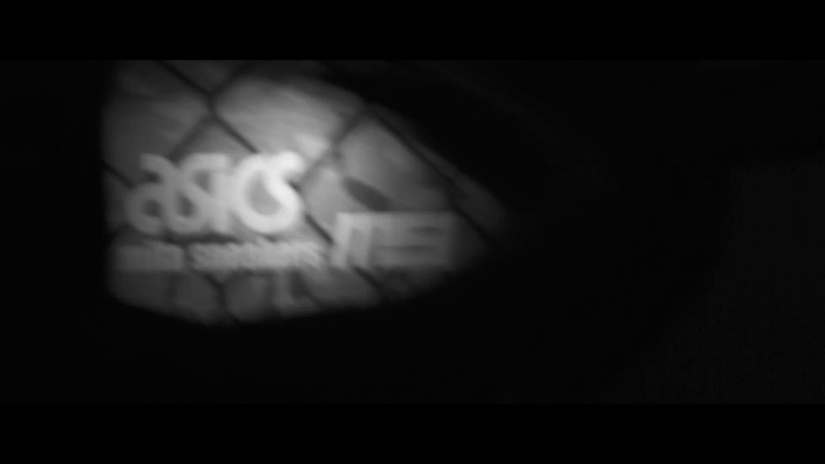 The project has resulted in collaborative models with multiple brands and made-to-order designs, as well as the guerilla release of a collaborative model with mita sneakers. Mita sneakers Creative Director Shigeyuki Kunii has led the product direction of a wide range of sneaker models both within Japan and abroad.
Asics Tiger's signature model the GEL-MAI was first released in 1999. With eyelets scattered asymmetrically from toe to heel, the laces lining the ankle opening appear to bind together instep and ankle. The molded midsole is made with shock-absorbing GEL for excellent cushioning and durability. Back in 1999, the model's edginess drew mixed reviews from users. But the shoe was tremendously popular among the fashion-conscious sneakerheads, who still consider it a true ASICS masterpiece.

The current collaborative model tweaks the concept of the GEL-LYTE III Leopard – mita sneaker collaborative model, released in 2010. Depending on the angle of lighting, the leopard print nylon appears different. Performance has been improved by adding lightweight shock-absorbing material fuzeGEL to GEL sponge, which is also used in the midsole of performance shoe fuzeX.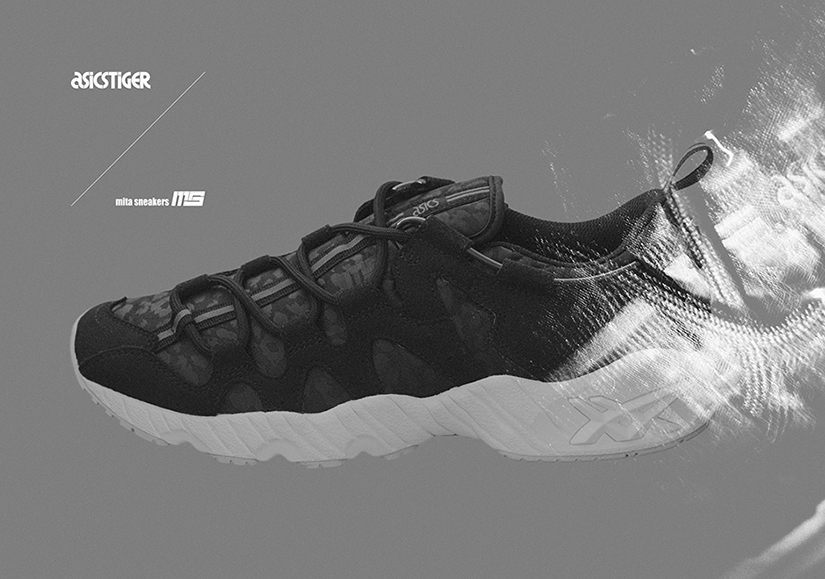 On the innersole, the ASICS Tiger and mita sneakers logos overlay a graphic of the moon's surface. The name GEL-MAI comes from the Japanese word mai, meaning to dance or flutter, and the innersole graphic evokes an image of floating on the moon. Mita sneakers' iconic chain link fence overlays the moonscape, with the two logos on top. Details are placed even in the most hidden reaches of this exclusive model, like the Japanese script for Tokyokai on the toe portion of the innersole.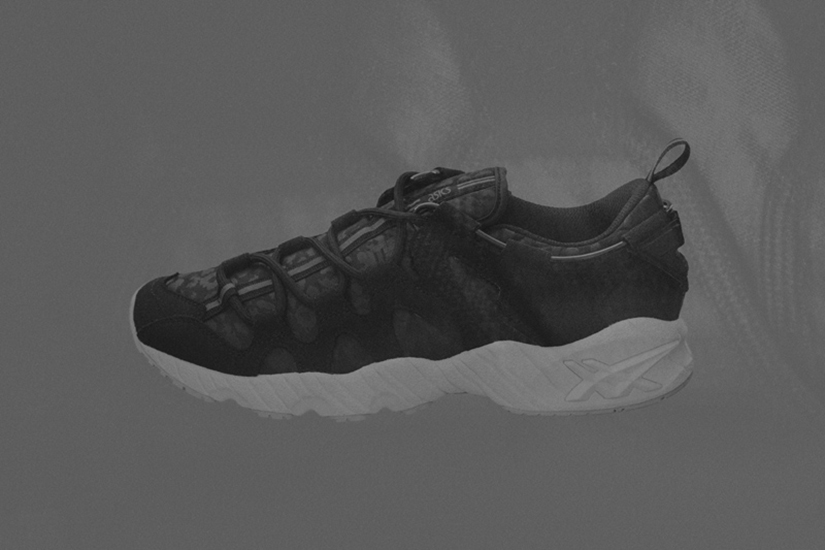 ASICS Tiger | GEL-MAI "mita sneakers"
HQ711-9090
BLACK/BLACK